Graham Reid | | <1 min read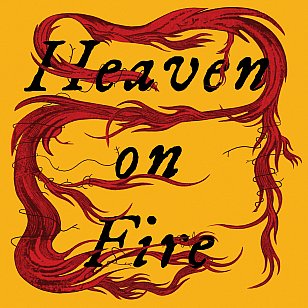 Elsewhere rarely touches mixtape albums but this one has been compiled by Britain's
Jane Weaver
whose albums we have been most often entranced by, and she has gone into her Fire Records label to spotlight material by other Elsewhere favourites such as
Vanishing Twin
,
Virginia Wing
and
Brigid Mae Power
.
It opens with the title track from Weaver's most recent and most excellent Flock album, moves to Vanishing Twin's Big Moonlight and then on through less familiar names like Marina Allen, Mega Bog and Islet Gwenno, Lucy Gooch, Faten Kanaan and Okkyung Lee.
Fire Records has a quite remarkable catalogue of contemporary artists (in addition to re-presenting JPSE, Pere Ubu, various UK post-punk cult acts and the on-going Chills).
Consider this Weaver's calling card for Fire and let yourself be immersed in her selection which favours seductive, slightlydelic atmospheres and folk mood pieces.
.
This album can be bought on limited edition vinyl from Fire Records in the UK. It is also on Spotify here.
.
For other Fire Records reviewed at Elsewhere start here