Graham Reid | | <1 min read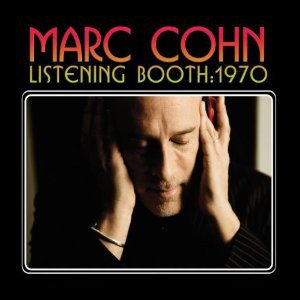 The way singer-songwriter Cohn remembers it, 1970 was when the Beatles, and Simon and Garfunkel, broke up. It was classic singles, the dawn of the singer-songwriter era (James Taylor, Neil Young and others), great albums by various solo Beatles, Van Morrison, Cat Stevens, Creedence . . .

So he goes back to that year for this collection of covers of those influences, but turns some of the spare originals (Stevens' Wild World, Lennon's Look At Me, McCartney's much covered Maybe I'm Amazed) into over-ripe and earnest productions – although with India.Arie he brings intimate warmth to Bread's Make It With You and remakes Paul Simon's The Only Living Boy in New York into his own with a slow treatment.
And he does the same with Badfinger's power-pop ballad No Matter What.
He might strip the swamp-funk out of J.J. Cale's After Midnight but he takes it into a neatly slink direction. Cohn has a default position of MOR/politeness which means the Box Tops' anxious The Letter here comes of all cool mood, and Van Morrison's Into the Mystic doesn't take flight as it should. But the Grateful Dead's New Speedway Boogie brushes up sharp with deft touches by guitarist John Leventhal, and there's a moving, slow version of Creedence's Long As I Can See the Light.

Mixed results from the year which also gave us Rolf Harris' Two Little Boys . . . not included here.