Graham Reid | | <1 min read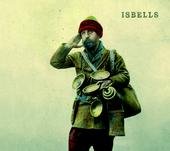 In which former rocker Gaeten Vandewoude of Belgium discovers his inner Jose Gonzalez and with a few friends and some multi-tracking also realises he had Paul Simon and Art Garfunkel lurking in there too.
This is not an unfamiliar path (Gonzalez did the rock thing first, so did Findlay Brown, and Fink used to deal in hip-hop) but it leads to low-key acoustic songs, sensitive lyrics hypnotically close to the ear, maturity ("'m coming home to where my child was born"), late night reflection . . .
We could offer a long tick list here of others at Elsewhere in the same pleasant territory: Simon Lynge, Thomas Dybdahl . . .
Ah but let's not: the sample track and clip here -- and those reference mentioned -- should be all you need.
Without hearing a noisy note of what he played previously we might be glad he gave up the other job, actually.