Graham Reid | | <1 min read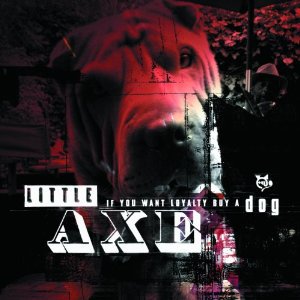 Guitarist Skip McDonald (aka Little Axe) and On-U Sound producer Adrian Sherwood team up once again for an album which exists at the interface of old blues and contemporary dub, and with just enough gospel sensibility (and Nyabinghi drumming on I Got da Blues) to give a spiritual dimension to its innate earthiness.
Back in 2006 the Little Axe album Stone Cold Ohio was one of the Best of Elsewhere for that year and the more recent Bought For a Dollar, Sold For a Dime was also impressive (although at the time I noted its 21st century blues/reggae suffered in the comparison with the earlier album).
That assessment remains the same with this album which -- over the 14 song, 55 minute run -- explores the same deep blues furrow where the spirits of John Lee Hooker, Lead Belly, Howlin' Wolf and Mississippi John Hurt are unearthed and cloaked in slightly spooky dub effects (with great drumming by former Roots Radic Style Scott).
But the mood rarely varies and despite some songs which do leap out (I Got da Blues, the Spanish-like acoustic colourings in Call It What You Like, the airy Ain't Goin' Down, the ambient spook-blues dub of National Style) this one seems too content with its references and genre-identification for it to be truly gripping or even diverting.
Like the sound of this? Then check out this.