Graham Reid | | 1 min read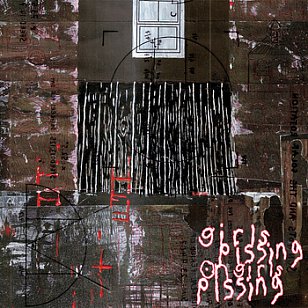 Given their chosen name, you can guess that this Auckland four-piece don't expect (or possibly want) mainstream recognition either at home or abroad. And you don't want to know what comes up if you do a web-search or look on You Tube for them.
But because this is on the always interesting indie label Muzai (who have Bemsha Swing which, despite being named for a Thelonious Monk tune are most definitely not jazz), it was probably always going to be worth the time to listen.
And, as with Bemsha Swing (and Zen Mantra, also on Muzai), this is not what you might expect. My preconception was rowdy and confrontational thrash with a metal edge, but GPOGP seem to have taken as a reference point (consciously or otherwise) that era in the early Eighties when post-punk bands like Wire, Young Marble Giants, This Heat and other sonic experimenters -- including those of a more gloomy industrial persuasion -- were working with minimalism, atmospherics, drone and off-kilter, slightly unnerving vocals.
Some of what is here sounds like a mournful Pere Ubu 45 slowed to 33rpm (Feast of Trumpets) and there's a tinge of the gothic in their soundscapes (Nine of Swords).
With horns, the vocals set back in the mix and grindingly slow industrial beats, Eeling has at times a disturbingly enclosed, ominous and suffocating feel (Migraine Victims and The Cicadas ahould have you reaching for the Panadol and gin) and, odd though this may sound, this is a very good thing.
GPOGP have a coherent vision -- you'd guess Eraserhead might be a favourite film, and Bauhaus has been on the turntable -- however over the 10 song/one hour run the relentless and sometimes dirge-like nature is unleavened. So by the time this gets to the disturbingly terrific Finger Down the Throat Of Love (track seven) too many might have bailed out.
Pity because The Dowser and the cinematic The Dance of Salome right at the end are among the better cuts.
So GPOGP stand in a circle of their own making and you enter their world if the sound of rattling chains at midnight, the wheels of the funeral cortege on gravel and ghostly but beautiful apparitions in the night are your kind of thing.
A video maker's dream assignment. (But not so far on this album, the clip below comes from their previous album Tangiwai.)
Girls Pissing on Girls Pissing's Eeling is available as a download ($12 for album and book) from Muzai here. Muzai does very limited CD (and sometimes vinyl) releases.