Graham Reid | | 1 min read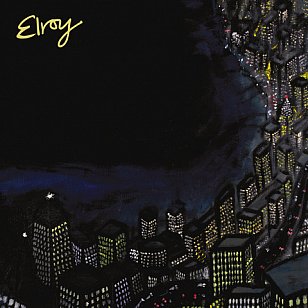 After years playing in various bands with the likes of Lawrence Arabia and Connan Mockasin, in the vanity project Pablo Vasquez, as well as Finn family line-ups (notably on father Neil's dreamy and darkly beautiful Out of Silence album), multi-instrumentalist Elroy Finn releases this, his debut album.
Out of those diverse experiences, this self-titled album emerges more along the lines of Arabia and Neil's crafted pop rather than the meandering nature of Mockasin.
And that is the good news.
The overwhelming ambience is of soft, shimmering and somewhat hazy melodies, all sense of tension smoothed out into breezy atmospheres with gentle touches of light-funk bass, glistening and understated guitar passages and a voice placed in the middle-distance which eases between falsetto and a whisper.
In some of that, it invites sonic comparison with Neil's excellent Dizzy Heights and Out of Silence – both of which Elroy played drums and sang on – but that would be unfair.
In many places this is a more benign consideration of life and love (Silence had some grim political imagery alongside the seductive choir) and is more akin to a Romantic dreamscape of languid sound.
On Way Down Above Below we hear allusions to his Pablo Vasquez project alongside swooping "strings" which are closer to Mantovani than Bacharach (that is more of a compliment than it seems), there's a spacious grandeur to the musically quasi-exotic embellishments on Doesn't It Bother You . . .
Overall this comes off as a coherent mood piece which is perhaps best taken as a whole in the wine-light hours because few songs (other than the front-loaded Worth the Wait which includes the doubtful sentiment of "are you worth your weight in gold", and the gorgeous Lost Our Mystery) among the 10 actually stand out.
I'm guessing that was the point and the project.
Elroy by Elroy Finn is released Friday May 31