Graham Reid | | 6 min read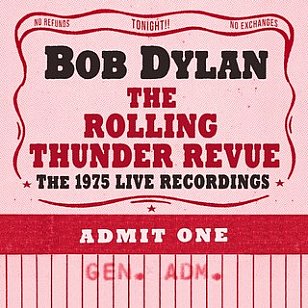 When Bob Dylan resumed his Rolling Thunder Revue tour in April 1976 for dates around the South -- four months after the first incarnation had finished playing around the US North-east and into Canada -- there was a very different atmosphere around it.
By every account, Dylan in the new year was more serious and introspective, his marriage was in serious trouble, his old folk-days friend Phil Ochs had committed suicide, the band – although mostly the same members – found him removed and sullen, and although there was some fine music played there was an anger about the mainman.
He shut out many of the musicians, wouldn't talk for days on end, would show up late for rehearsals and just start a song without telling the band what it was . . .
Guitarist David Mansfield quoted in a recent Mojo said, "it felt like we were trying to recapture what we did in '75 with varying degrees of success . . . he had a black cloud over his head, the band could feel that. And the music had a more aggressive, harder-edged sound than '75 ".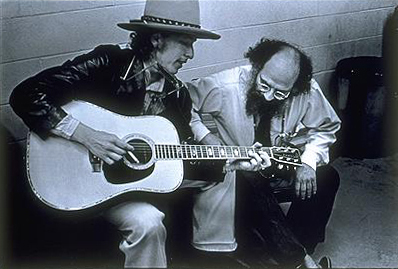 The evidence was on the Hard Rain live album released in late '76, a rowdy and embittered collection. Witness his version of Idiot Wind spat out with venom.
A few of the amusing mischief-makers and star turns of the '75 leg – Allen Ginsberg, Joni Mitchell, Ronnie Blakley, Ramblin' Jack Elliot and, notably, Joan Baez – hadn't returned after the break.
Also "the South wasn't enamoured of Bob the same way the North-east was," said Claudia Carr who was on the tour.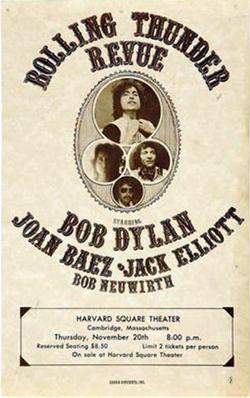 The carnival-cum-gypsy caravan atmosphere of '75 was gone but the tour soldiered on despite cancellations and poor ticket sales.
This perhaps explains why the 14 CD box set only picks up the '75 recordings from ramshackle rehearsals on three discs, five full concerts, some cherry-picking from others and a disc of diverse rare performances taken from everywhere from Gerdes Folk City in New York – one of the places where he got his start – to a mahjong parlour, the Tuscarora Reservation and Madison Square Garden.
But what a collection it is: more than 100 previously unreleased performances (multiple but different versions of many songs), reinvigorated older songs, versions, sometimes incendiary treatments of Blood on the Tracks songs, new material like Isis, One More Cup of Coffee, Hurricane and Romance in Durango which wouldn't be released until the Desire album in January . . .
With Baez on almost a dozen songs, a selection which reached back to Woody Guthrie's This Land is Your Land and Hank Williams' Your Cheatin' Heart, across to material worked out with The Band during his post-'66 retreat and a ragged run at Smokey Robinson's Tracks of My Tears alongside his own decade-plus catalogue, this is a remarkable addition to his ever-expanding discography.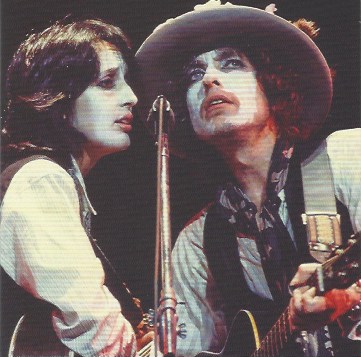 With the recent editions in the on-going Bootleg Series – The Cutting Edge which covered that seminal '65-'66 period, Trouble No More which scooped up live material from his rock'n'soul gospel period and More Blood More Tracks which collated the sessions for the return-to-form Blood on the Tracks released at the start of '75, not to mention the 36 CD collection of live recordings in '66 – it is clear that Dylan is effectively filling in his career before the erratic Eighties.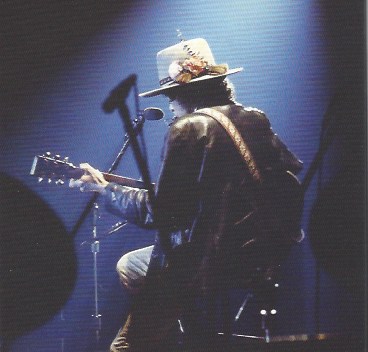 Some would argue the Rolling Thunder Revue – his response to the increasingly unhappy stadium-filling tour with The Band – was Dylan's final flash before his career resurrection in the late Nineties.
But that would be to deny the power and commitment he brought to that gospel-inspired rock'n'roll period, evident on Trouble No More . . . even if some of the lyrics there are more doggedly Biblical than inventively Dylan.
That said, what impresses in this set is the passion and sometimes fury he brings to songs you thought he might have tired of.
Here is an astonishing, electric and electrifying version of A Hard Rain's Gonna Fall which sounds even more apocalyptic and angry, and owes more to Howlin' Wolf than its folk origins.
He reaches back to the Lonesome Death of Hattie Carroll and the Ballad of Ira Hayes, delivers some sensitive versions of Sara (named for his wife, who was on the tour at this point), there is an acoustic version of With God On Our Side . . .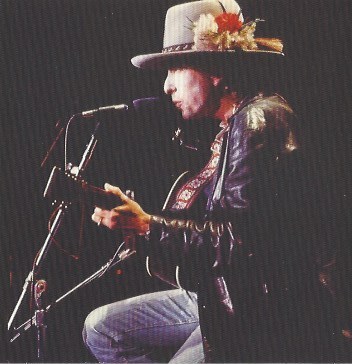 Dylan may have playmates on this tour – Ginsberg as Buddhist rabbi and in-house jester as seen in the as-seen-on-Netflix Scorsese film – but on stage he was mostly down to the serious rock'n'roll business.
For the most part these recordings capture Dylan and – for the audience – a band of largely anonymous rock'n'roll and folk-grad fellow travellers, unlike as with The Band where expectations were high because that was a superstar show.
That loosened Dylan.
Across 14 CDs it would be a brave person who would pick highlights but on the rehearsal discs it is easy to single out his piano version of Curtis Mayfield's People Get Ready from the rehearsals where we also hear him working out Joey and Hurricane (before the lyrics are settled on). And an eight minute version of Isis – one of his masterpieces of mythologising and like a Homeric journey through the badlands -- which is but a sketch of what it would become when he unveiled with theatrical rage in live performances, a song much tempered on the Desire recording.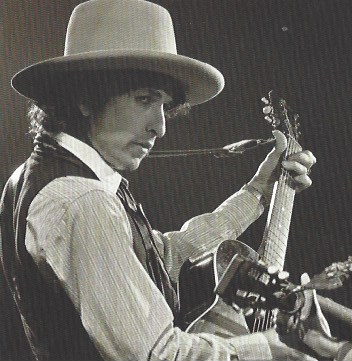 There is an especially tender rehearsal of Just Like a Woman.
That said, rehearsals – even a loose segue from Wheels on Fire through Hurricane to All Along the Watchtower – are exactly that, so most civilians would happily go past them.
(The evidence of that is the massive Bootleg Series set of rehearsals, jams and meandering ramblings with The Band as The Basement Tapes Raw is largely unlistenable unless you are an obsessive Dylanologist.)
So attention is directed to the live concerts where he reconfigures It Ain't Me Babe into apologetic-sounding country-rock, various musical settings for Iris with violinist Scarlet Rivera weaving around his voice and laying down a backdrop of exotic mystery, Dylan and Baez on Merle Travis' Dark as a Dungeon . . .
And there is plenty of fairly standard country-rock, boogie and rocked-up folk alongside the more desperate-sounding new material (Romance in Durango) and of course Bob'n'Baez on the classics (Blowin', I Shall Be Released, Time They Are a-Changin') and standards (Wild Mountain Thyme)
On the extra disc of rarities -- largely inconsequential -- there is an oddly minimal version of Simple Twist of Fate, a rubbed raw and taut acoustic It's Alright Ma, some off-mike songs (Fourth Time Around after all these years?) . . .
It's a pity there is only one track from the Madison Square Garden concert (It Takes a Lot to Laugh with Robbie Robertson on guitar) which by all accounts was an outstanding show.
Dylan's career – even to this day where he now rambles and rumbles through old and newer material (or his recordings recordings of standards written before the time he appeared and changed everything) has always had the capacity to surprise.
And of course many times disappoint.
The surprise here is how much he invests an emotional power in those older songs and how he could mint compelling new material of almost mystical dimensions (One More Cup of Coffee).
Bob Dylan is in the closing scenes of a remarkable life as an extraordinarily self-aware artist, and has long been considering his legacy and putting his house in order.
If a 14 CD box set of the Rolling Thunder Revue seems too much, too indulgent, maybe even too self-aggrandising then consider: Bob Dylan has won almost a dozen Grammys and been nominated for almost three times that many, has a Pulitzer, honours from half a dozen countries, has songs in various halls of fame and is the first songwriter to be awarded a Nobel Prize of Literature.
His work is to be taken seriously.
So, why would you just want the Cole's Notes version (as appeared on the double-disc Bootleg Series Vol 5 in 2002) of this famous – and famously idiosyncratic – tour with its masks and jesters, sleight of hand and misdirections when you can have all this?
And for just . . . a couple of hundred bucks.
Oh, riiiight.
There is more about all aspects of Bob Dylan's long career at Elsewhere including rare tracks starting here.