Graham Reid | | 1 min read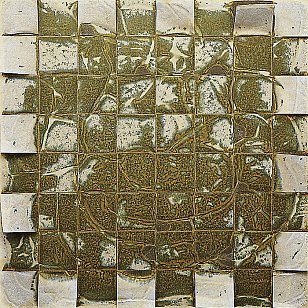 Bardo Ponds, the fuzzed-out psychedelic project of brothers John and Michael Gibbons from Philadelphia have been at it for almost 30 years but have only ever appeared at Elsewhere once, four years ago with
Under the Pines
which fell more into the "interesting" than "essential" category.
The brothers also run this intermittent and more experimental side-project for their paired guitars, and while it remains "interesting" it edges much closer to "really worth hearing" if you ever had the likes of the early Fripp-Eno projects on your listening list.
And here they also deconstruct and reinvent Eno's pop-length atmospheric soundscape The Big Ship (from Another Green World) as a more scouring nine minute-plus tour-de-sonics which picks up where Eno and his synths bailed out.
Some of these five pieces are visceral and tough (the acidic Big Ship and sulfurous roil Breaking Down the Portals of Hell), others peel off from Frippertronics (the engaging 13 minute opener Unoccupied Blues), the acoustic High Treason is more meditative and they go out on the brief Soul Encounters which sits somewhere in the centre of all of that.
Before they got big with Dark Side, Pink Floyd were a much more sonically experimental band and the margins of their albums (the soundtracks in particular) hinted at a direction and dimension which could have anticipated some of this.
But they didn't and Vapour Theories – on their first album in 15 years apparently – throw you right back to a place where the future was still to be invented and celestial scuzz, and celestial harmony, were a possibility.
.

You can hear this album on Spotify here.
It is also available on limited edition gold vinyl through Southbound Records in Auckland