Graham Reid | | 2 min read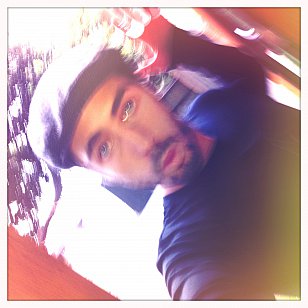 The word generalist -- which Bowie applied to himself in the late Seventies -- is perhaps the best term to describe Mikee Tucker of New Zealand's Loop Recordings.
Check the credits on the new Fly My Pretties album (reviewed here) and he's there as the group's producer and tour manager, as well as co-conceptualist with Barnaby Weir. And one of the creative directors with Weir, art director Hayley King and Olivier Jean (who directed and edited the impressive DVD). Oh, and he's credited as being one of the photographers too.
He's appeared previously at Elsewhere in an interview about album cover art (here) and the Loop label grew out of a magazine so . . .
Generalist will do for now.
With the release of the new FMPretties CD/DVD it was time to ask Loop head honcho Tucker -- whose brief doesn't include being a musician, oddly enough -- to answer The Famous Elsewhere Questionnaire.
The first piece of music which really affected you was . . .

Hurdy Gurdy Man by Donovan
Your first (possibly embarrassing) role models in music were . . .
Lennon or Jagger, Ramones or Nirvana, Madonna or Gaga, Jacko or Jay-Z?
Lennon, Nirvana, Madonna, Jacko.
If music was denied you, your other career choice would be . . .
Film
The three songs (yours, or by others) you would love everyone to hear are . . .
Ground My Ego – Bongmaster
Standing in Silence Part 2 – Rhian Sheehan
Turnaround - AHoriBuzz
Any interesting, valuable or just plain strange musical memorabilia at home?
The Nirvana/Nevermind demos from Kirk's bedroom, Homebrew's kick pedal that they wont pick up (come get it guys!), and a silly original painting by Sid Vicious!
The best book on music or musicians you have read is . . .
The Manual (How to Have a Number One the Easy Way) by The Timelords (Bill Drummond and Jimmy Cauty), better known as The KLF.
If you could get on stage with anyone it would be . . . (And you would play?)
No chance
The three films you'd insist anybody watch because they might understand you better are . . .
Goodbye Pork Pie, Boy, The People vs. Larry Flynt
The last CD or vinyl album you bought was . . . (And your most recent downloads include . . .)
Last vinyl was Karlmarx LP. Last download I can see in the heap is Close Up (Falko Brocksieper Remix) by Dapayk & Padberg.
One song, royalties for life, never have to work again. The song by anyone, yourself included, which wouldn't embarrass you in that case would be . . .
Miss You / The Rolling Stones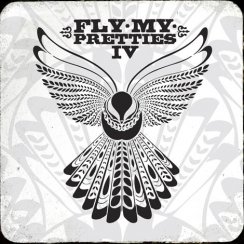 The poster, album cover or piece of art could you live with on your bedroom forever would be . . .
Fly My Pretties IV
You are allowed just one tattoo, and it is of . . .
Infinity
David Bowie sang, "Five years, that's all we've got . . ." You would spend them where, doing . . .?
The same thing I do now. Producing creative people and projects
And finally, in the nature of press conferences in Japan, "Can you tell me please why this is your best album ever?"
Ya what? Hard question to ask a label boss. It's first equal with all my other children!