Graham Reid | | 4 min read
And now for someone who should need no introduction, Samuel Flynn Scott of Phoenix Foundation. They have frequently appeared at Elsewhere and Scott has appeared under his own name also. But this is appropriate right now because with their new album Fandango and a tie-in national tour (dates below) we need to ask the questions, and go right back to the beginning with . ..
The first piece of music which really affected you was . . .
According to my mum it was Art Garfunkle 'Bright Eyes', but I don't remember that. I do remember being mesmerised by 'I Heard It Through The Grapevine' when The Big Chill soundtrack came out. I would have been about 4 or 5. To this day I find Marvine Gaye remarkable.
Your first (possibly embarrassing) role models in music were . . .
I definitely wanted to strut like Grandmaster Flash. That cover shot for 'The Message' was more exciting to me at the time than any music. That is probably the first instance I can remember of thinking 'whatever this is, I want to be it'.
Lennon or Jagger, Ramones or Nirvana, Madonna or Gaga, Jacko or Jay-Z?
What is this list? You want me to choose! Obviously I choose Madge over Gaga (though Gaga has her place) but honestly don't make me choose between any of the others, that's cruel and/or stupid.
If music was denied you, your other career choice would be . . .
Probably some sort of writer. Though when I was a teenager I wanted to be a chef. I'm probably a better cook than writer these days so if I ever throw in the towel with music I might have to open some bullshit restaurant.
The three songs (yours, or by others) you would love everyone to hear are . . .
'Tesla's Hotel Room' Handsome Family. 'San Francisco B.C.' Silver Jews. 'This Can't Be True' Eddie Holman
Any interesting, valuable or just plain strange musical memorabilia at home?
Not really. I have a sealed copy of the Frank Black single for 'Headache' on 10". Purchased at the time. I didn't have a record player back then I guess, I can't imagine any other reason I wouldn't have opened it. Now I just love that its still shop fresh. I can pretend it's a collectors item.
The best book on music or musicians you have read is . . .
'Neil Young – Shakey' by Jimmy McDonough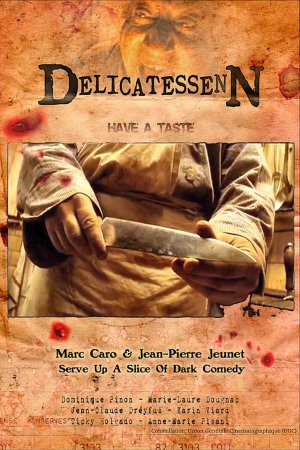 If you could get on stage with anyone it would be . . . (And you would play?)
I'd like to play marimba for Tom Waits.
The three films you'd insist anybody watch because they might understand you better are . . .
Down By Law, Delicatessen and Ghostbusters
The last CD or vinyl album you bought was . . . (And your most recent downloads include . . .)
Michael Rother 'Flammende Hezren'. I got the LP for 7 euros in a great record store in Hamburg. It's a really good record. It has some similarity to his previous work with Neu and Harmonia but it sounds smaller in a way. It kind of feels like krautrock turning into indy rock. Co-produced by Conny Plank so it's 'small' sound is actually amazing. I think the most recent thing I downloaded was the new Kurt Vile record. It's great and I will get around to buying on vinyl one day.
One song, royalties for life, never have to work again. The song by anyone, yourself included, which wouldn't embarrass you in that case would be . . .
I'd have quite liked 'Thames Soup' off our new album to be a huge hit. It doesn't seem likely now! But that's a pop song that I really stand behind, I think we nailed something beautiful. There are so many songs by other people that I wish I had written I don't know where to begin. 'China Girl' by David Bowie and Iggy Pop , now there is a huge hit was some serious cred. I'd like to co-write a song with Bowie and then leave it up to him to make me rich from it.
The poster, album cover or piece of art could you live with on your bedroom forever would be . . .
A huge blowup of Alan Parsons Project 'I Robot' would be pretty awesome. Definitely a better album cover than album.
You are allowed just one tattoo, and it is of . . .
Millie Elder-Holmes
David Bowie sang, "Five years, that's all we've got . . ." You would spend them where, doing . . .?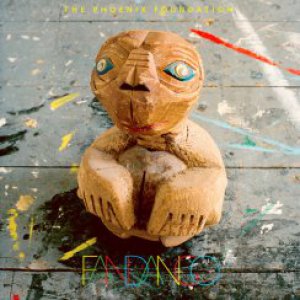 Honestly, I'd choose to spend it with my family. Where we spent it wouldn't be that important. Maybe just at home in Wellington, or maybe we could relocate to the Coromandel or something.
Have a few years of sunny before the apocalypse.
And finally, in the nature of press conferences in Japan, "Can you tell me please why this is your best album ever?"
Because we haven't held back. The long bits are really long, the poppy bits are really poppy, the trippy bits are really trippy.
It's our definitive statement, until we start working on a new album at which point it will become obsolete!
THE PHOENIX FOUNDATION – FANDANGO TOUR
12 July The Powerstation, Auckland
19 July The Bedford @ CPSU, Christchurch
20 July Queens, Dunedin
21 July Chicks Hotel Dunedin
26 July The Cabana, Napier
27 July James Cabaret, Wellington