Graham Reid | | 4 min read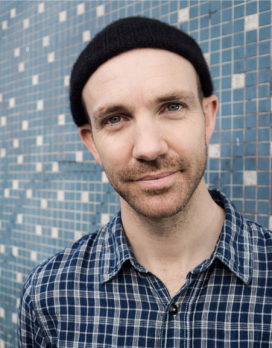 When we last interviewed singer-songwriter Simon Comber back in 2011 he was Simon Comber, but now he's not Simon Comber so we thought we should offer Simon Comber another crack at a different Elsewhere questionnaire.
Now – after two albums and an EP under his own name Simon Comber – he is now not appearing as Simon Comber (okay, we'll stop this now!) but working under the name Herriot Row.
His debut as Herriot Row is Lesser Stars and it not only confirms our belief that he is one of our finest singer-songwriters but places him in a San Francisco studio with producer John Vanderslice who has made similarly analogue recordings for the likes of Texas psyche-rockersSpoon and Mountain Goats.
Comber has got some road miles behind him too having opened for the Chills around this country, through Australia with the Verlaines, across the US with Barbara Manning and playing with his own band who tour Herriot Row.
So HRow is a man and a band.
Aside from his own insightful and frequently incisive lyrics on Lesser Stars he also adapts some lines from Robin Hyde's poem Neon Lights into his own piece of the same name, and they fit seamlessly into the imagery.
These are intimate and penetrating songs which have benefited from Vanderslice's unadorned production. And in Beautiful and Harmless he has a bright and catchy pop song, but there's also The Usual Business which takes a journey to somewhere much more noctural, and the title track is beautifully gravity-defying instrumental .
Herriot Row's Lesser Stars is released on September 1 and a tour starts in Wellington a week later.
Dates are below but meantime here Comber/Herriot Row speaks for himself as a songwriter . . .
The one songwriter you will always listen to, even if they disappointed you previously, is?
I'm a big fan of Daniel Bejar and his band Destroyer. Some of his songs are so detached from the traditional songwriting tropes used to convey emotion that they feel cold and unwelcoming, and every so often they just come across as wordy and baffling to the point they're irritating, especially with that voice of his.
And yet, I keep coming back for more.
Bejar is consistently fascinating and as a lyricist seems to follow his own inscrutable poetic code more than any antecedents you could trace him to. Fave couplet, a scathing line about plagiarism from the song 'To The Heart Of The Sun On The Back Of The Vulture, I'll Go' (from early masterpiece Thief): 'We memorised the moves of a great culture/ it gave way to the vulture in me.' Damn that's good!
The three songs (yours, or by others) you would love everyone to hear because they are well crafted are . . .
'No Song, No Spell, No Madrigal' by The Apartments
'On An Unknown Beach' by Peter Jefferies
'I'm A Dreamer' by Josephine Foster.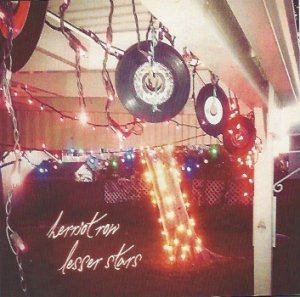 Melody first? Words or phrase first? Simultaneous? –
It changes from song to song, but as for my most recent single 'Out Of The Ordinary,' it was neither words nor melody, but a new guitar tuning that got the ball rolling.
If you could co-write with anyone it would be . . .
Josephine Foster
The last CD or vinyl album you bought was . . . (And your most recent downloads include . . .)
'No Song, No Spell, No Madrigal' by The Apartments. It came out in 2015 but I'd never even heard of the band at that point. Peter Milton Walsh and his band have been off and on again since the late 1970s.
They started out in Brisbane around the same time as The Go-Betweens, with a debut L.P finally coming out in 1985. This album was Walsh's first in 18 years. (I won't go into the reasons behind the hiatus but they're heart-breaking.) I'd describe this new record as having a bit of a Tindersticks vibe, but with a little more grit and a little less melodrama (thank God). It's a really captivating record.
One line (or couplet) from a song -- yours or someone else's -- which you think is just a stone cold winner is . . .
"Sad and angry, can't learn how to behave/ still won't know how in the darkness of the grave." From the song 'Cry For Judas' by The Mountain Goats. 'Learn how to behave' is plainspoken language—something a parent tells a child.
And so in two lines, the writer John Darnielle has taken us from the start of a life to its irreversible, irredeemable end. Ridiculously good.
Songwriting: what's the ratio of inspiration/perspiration?
This ratio is always in flux, but right now, in the midst of promo for my new album 'Lesser Stars' it's hard to find the headspace for writing, so I'd say: +110% perspiration. -10% inspiration.
Ever had a song come to you fully-formed like it dropped into your lap?
Not quite, but 'Please Elvis' from the album Endearance (released under my own name) happened more quickly than any, which is potentially why I still find it effortlessly enjoyable to play.
And finally, finish this couplet in any way you like: "Standing at the airport with an empty suitcase at my feet . . ." (You are NOT allowed to rhyme that with "meet" however):
Off on tour with my band, (starting in Wellington on September 8 at Caroline), already called shotgun on the window seat."