Graham Reid | | 3 min read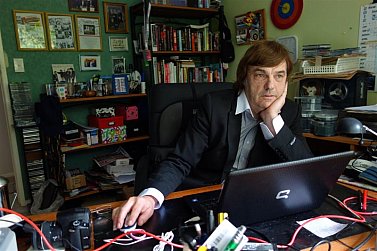 When Auckland's Grant Gillanders puts together a compilation or prepares a reissue of New Zealand music – and he has done at least two dozen in the past decade or so – it's not for the money.
It is hard work and often quite labourious tracking down copyright, artists and songs in excellent condition . . . but there's no coin in it.
Gillanders does it because he genuinely loves the music – mostly from the Sixties – and he wants to see it out there and available again.
Over the years his reissues (most recently the sole album by Golden Harvest) and compilations have come with useful liner notes and lots of period photos, posters and artwork in the booklet.
Witness his most recent collection, The Kiwi Pop Music Scene 1967, a double CD of 60 songs (many of them obscure or forgotten alongside hits and near-hits). The booklet offers a month-by-month account of that year half a century ago – last year he did the 1966 collection – with tour posters, band photos, magazine covers and articles . . .
Yes, another labour of love from Grant Gillanders, so it is time to offer him our compilers' questionnaire . . .
The first compilation album you remember buying was . . ?
A late Sixties album called 'Backtracks'. There were three volumes and featured artists from the Track label (Hendrix, The Who, Johns Children, Andy Ellison etc)
What prompted this current compilation?
It's part of a series to celebrate the 50th anniversary of NZ music from 1967. Hence last years 'Kiwi Music Scene 1966' and the new release 'The Kiwi Music Scene 1967' and next years 'The Kiwi Music Scene 1968' … no one seems to give a hoot but I'm having a whale of a time doing them.
What one great compilation would you take to a desert island?
You lied, you said that these were going to be easy questions. I am quite partial at the moment to the 'Book A Trip' two-part series of Capitol pop psych from the Sixties … good sound - lots of obscurities and just as importantly a great and well designed 24-page booklet.
Any track you either couldn't get, or reluctantly had to drop, for the current compilation?
I very rarely have problems licensing tracks. Occasionally an artist will object to the use of a track for no other reason than they don't particularly like the track. It is then my job to talk them around which always works. For some reason and because they have a personal connection they hear things that no one else notices or cares about and that includes some of the hits that they may have had.
Which period in pop music history desperately needs more compilation attention?
The Fifties, but the Fifties no longer sells. And the Eighties but people from that era don't buy CDs.
Any interesting, valuable or just plain strange musical memorabilia at home?
I have a 2 metre by 1 metre original 'Yellow Submarine' movie poster that is a dear friend.
Finish this sentence any way you like: The best compilation albums . . .
you are listening to the track playing and you don't want it to end but you are shaking with anticipation for the next track.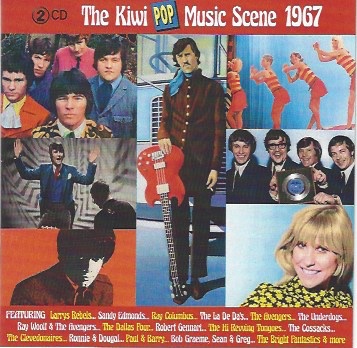 If you could get to compile another album around a theme, what might that theme be?
I tried to get a few big overseas labels interested in a month by month series of CDs, potentially starting at 1950 and going thru until 2000 which equates to a 600 chronological CD series. To me as a one man band it would be a stroll in the park to do … but the biggest label in the world and the biggest re-issue label in the world both said that it was toooo big for them.
The three films you'd insist anybody watch because they might understand you better are . . .
Blow Up
Whats Up Tiger Lily
(the surreal, the ridiculous and the doco style)
The last current CD or vinyl album you bought was . . . (And your most recent downloads include . . .)
Cat Stevens latest album 'Laughing Apple'...I don't do downloads anymore-sick of losing the bloody things.
One old song from any era you wished you had written is . . .
The Kinks-'Waterloo Sunset'
The compilation cover you live with on your bedroom forever would be . . .
A Day In My Minds Mind, the vinyl version poster which is the one-off 4 metre by 2 metre widow display poster for the album that I compiled for Real Groovy. I am allowed bring it up from downstairs and hang it on the lounge wall at xmas because it is so bright that it acts like a xmas decoration. Our lounge has a 12 ft high stud which means that I still have to roll up the bottom 12 inches. It is made from a special plastic which means that it can be lit up from behind .
Three non-compilation for a desert island would be . . ?
Beatles-Sgt Pepper
Love-Forever Changes
The Kinks-Village Green Preservation Society
The artist or group you would most like to do a compilation for would be . . ?
The Beatles - but no one has returned my calls.
And finally, is there a track on your most recent compilation you would love people to hear. And, if so, why that one?
I become quite fatherly when working on a CD and they all become my little friends.