Graham Reid | | 6 min read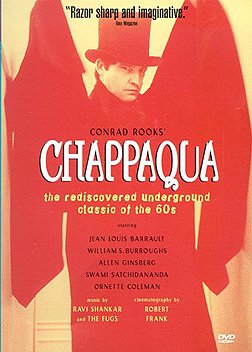 Think: What if you made a movie -- your personal story of an emotional and dependency struggle -- so very dear to your heart.
But no one went to see it?
Now maybe here's perhaps something worse: What if you wrote the soundtrack for that movie . . . and then the director decided not to use it and got someone else – someone completely different – to do it?
In the annals of obscure movie directors Conrad Rooks – who died in 2011 at age 77 – gets a mere footnote (and in most cases a spare sentence or two) about just two films: Chappaqua of 1966 which was a doco/psychedelic drama about his drug addiction and cure (second prize at the Venice Film Festival but these days barely a cult item) and his better known Siddhartha of '72 based on the popular Herman Hesse novel about enlightment . . . which every self-respecting hippie carried, if not read.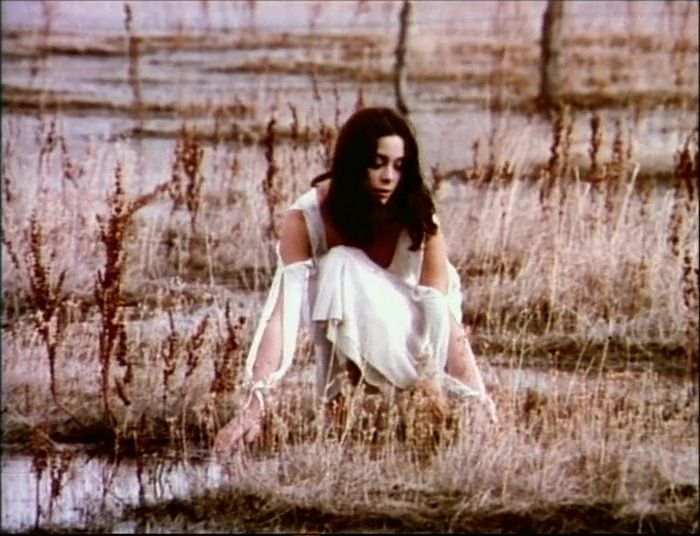 Then that was about it for Rooks' film career – he who had inherited wealth, developed a drug addiction and took the cure as portrayed in Chappaqua – and aside from a some TV stuff he sensibly retired from the game.
His self-financed film Chappaqua – which flicks from colour to black'n'white, has freak-out rock bits and other such period effects – is more notable for the cast than anything else.
Aside from Rooks himself, there are cameos by the Beat writers and pals (Burroughs, Ginsberg and "introducing" the Fugs, all just playing versions of themselves), the outsider musician Moondog, the radiant Paula Pritchett as "the Water Woman", a young Herve Villechaize (yep, he of The Love Boat's "de plane boss, de plane") and Swami Satchidananda (playing a guru, naturally).
Also in a cameo was Ornette Coleman (as a man eating peyote) and Rooks asked him to create the soundtrack . . . which he did.
But Rooks decided not to use it (the beautiful sound of it would overwhelm the images, he said) and so Ravi Shankar was brought in to write an alternative soundtrack.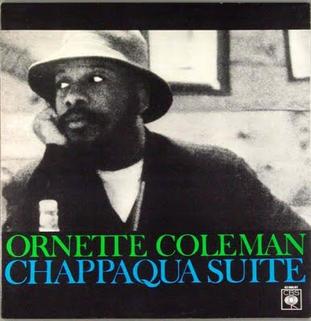 You can hear Rooks' point on Coleman's double album Chappaqua Suite which Columbia released without Coleman's permission . . . and did damn all to publicise.
The album quickly fell out of circulation and only every now and again does it resurface.
And yet as a stand-along/separate entity double album by Coleman it is an important cornerstone and transitional recording in his career at that point . . . because he did it with the great drummer Charles Moffett and bassist David Izenzon (who were with him for the London concert in '62 and the At Golden Circle concerts in Stockholm later and beyond).
The sessions for the double album, which also included a part of the suite with an 11-piece orchestra -- and fellow saxophonist Pharoah Sanders at times -- took only three days and came at an odd period in Coleman's personal and musical life.
He and his wife, the poet/writer Jane Cortez, were separating and the central issue seemed to be money, or the lack of it.
After his innovative and enormously influential early recordings in the Fifties – which found other jazz giants like Cecil Taylor, John Coltrane (who recorded an album of Coleman material in '60), Art Pepper and others listening and learning from him – Coleman hit a financial wall.
He refused to play for less than he felt he deserved (he was outraged to find he was getting half of what Dave Brubeck was paid for a club gig when he actually pulled larger numbers) and so rarely played in the two years after his appearance at New York Town Hall in December '62 (with Izenzon and Moffett, as well as a string ensemble).
With money too tight to mention he decided in '65 to go to Europe where he would be more appreciated. But after playing the Village Vanguard with his trio to raise the money he was approached by the young Rooks who had a project (the film) and a budget (the inheritance from Avon cosmetics which his father co-founded).
Because Coleman had undertaken harmony studies during his layoff, he could quickly get together the part of the suite which included the orchestra arranged by Joseph Tekula.
Given Rooks knew what kind of music Coleman was going to present, it's hard to believe he would drop it because it was "too beautiful". Maybe it simply didn't fit with the benign vision he had of a cure for addiction? (Although the movie of full of strident and disorientating urgency and tripped-out sequences, as befits the era/drugs/times.)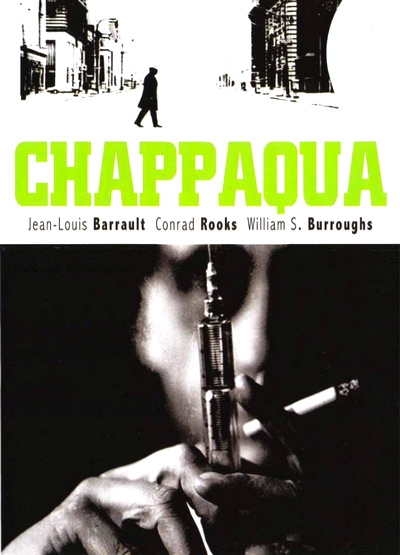 But whatever his motives, Rooks dropped Coleman's work and contacted Ravi Shankar.
This was a period when Coleman was expanding his horizons into orchestrated and ensemble writing as much as playing improvised music with his trio.
He was in the process of conceiving his major orchestral statement Skies of America released in '72 and his work at the Town Hall, on Chappaqua and then in Britain with a quintet of flute, oboe, clarinet, bassoon and horn for Forms and Sounds (which appeared on the album An Evening With Ornette Coleman aka The London Concert, essayed here) were all steps along the way.
But hardly tentative: there is an intelligent confidence to the orchestrated passages in Chappaqua Suite and as Coleman biographer John Litweiler noted in Ornette Coleman; A Harmolodic Life (William Morrow, 1992), "The major reason the little seen Chappaqua is remembered is that rejected Ornette Coleman soundtrack which was released in an edited version on the French and Japanese CBS labels without Ornette's authorisation".
Some critics have been politely dismissive of Coleman's scored passages noting that they often seemed to be there simply to support or act as counterpoint to what the jazz trio (and Sanders in his spots) were doing.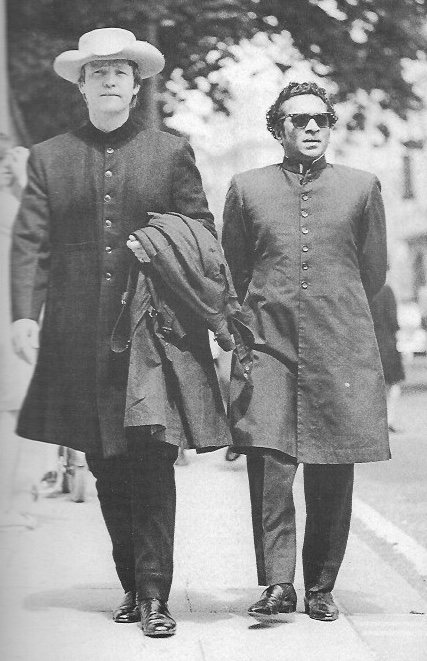 As a free form jazz album however Chappaqua Suite remains part of the Coleman continuum into more formal work during this period but also keeping true to the ethos of free jazz and often brilliantly improvised performances.
Ornette Coleman's Chappaqua Suite is readily available on CD these days – it also appeared on double vinyl again in 2016 through the Music on Vinyl (MOV) series – but isn't on Spotify. You Tube (see below) has the full version.
And what of Ravi Shankar's Chappaqua music which is also not on Spotify, just has a few sections on You Tube and even harder to find in the flesh than the Coleman?
In his autobiography Raga Mala (1999), Shankar includes a photo of Rooks and him strolling in a Paris street and it confirms what he says about the director:"He seemed like he had just stepped out of a Hollywood film; handsome, suave, quick-witted and amusing, as well as temperamental".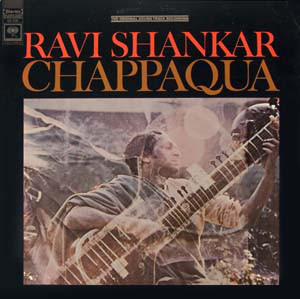 Shankar says Rooks originally planned to ask Coleman to take care of the music but changed his mind (which might suggest Shankar didn't now Coleman had actually completed it before the rejection) but that because it was a bizarre film with hallucination sequences and fantasies about India he found it a disturbing but challenging commission.
But out of this odd film came something perhaps even more important.
It was during the recording in a Paris studio that Shankar met the American composer and Juilliard graduate Philip Glass (who was studying with Nadia Boulanger) for the first time.
Glass -- who in his memoir Words Without Music describes Coleman's soundtrack as "a masterpiece" and said so to Rooks -- worked on Shankar's transcriptions and Shankar gave the composer an insight into Indian music which he was already tentatively exploring. It was a watershed moment for Glass, as he has often admitted: It was "anew way of looking at rhythmic patterns.
So this strange, clumsy and obscure movie – which was at the crossroads of hippie culture, jazz, underground film and nascent hippie culture, on You Tube here – sprung two distinct soundtracks and advanced in some ways the new direction of three very different musicians: Ornette Coleman, Ravi Shankar and Phillip Glass.
Terrible film . . . but one with unexpected consequences.
Chappaqua was not the only odd, tripped-out movie of the period which engaged the attention of the famous. Here is George Harrison and the Wonderwall movie for which he "wrote" the soundtrack. Strange days indeed?
For other articles in the series of strange or interesting music characters or albums WE NEED TO TALK ABOUT . . . go here.