Graham Reid | | 1 min read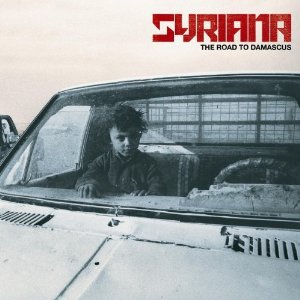 The last time Nick Page (aka Dubulah and co-founder of London's terrific Transglobal Underground) appeared on these pages it was as Dub Colossus with the album A Town Called Addis in which he recorded local Ethiopian musicians in situ then worked on the tapes back in the Real World studios in England.
There has always been an authenticity and integrity in his work with musicians from around the globe (or indeed the global village that is London) and here again he takes himself and double bassist/pianist Bernard O'Neill off to where the music is really happening, in this case Damascus where he recorded local players for a project that is frequently dreamlike as well as exotic.
Here oud and a string section ride over gentle programmed beats, zither and accordion sit down with electric guitar.
The dramatic and distinctive sound of Middle Eastern strings is here too (on the slightly remote Gharibb which conjures up a night at the oasis, and the throbbing Galatian Bridge at Dawn which is akin to a spaghetti Middle Eastern, as is the guitar twang of Checkpoint Charlie).
The tempo picks up a pace for the exciting El Zil which stands at the midpoint of two very different traditions -- and comes off like a soundtrack outtake from a film you really want to see. As does Al Araby.
As with Jah Wobble, Page/Dubulah hears the sounds of the world in a particular way and most often lets them speak for themselves with just an astute touch of embellishment to create a kind of crossover where ideas flow equally.
Like the sound of this? Then check out this guy. Oh, and this guy too.