Graham Reid | | 10 min read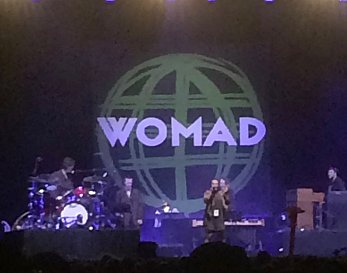 It is that time again when people with eclectic music and cultural tastes get very excited: The line-up for next year's Womad – to be held, as always, in the beautiful surrounds of the Bowl of Brooklyn, New Plymouth – is announced.
And as always it is the sheer unfamiliarity of some of the names which not off-putting in the slightest but rather the attraction.
Here first is the shorthand of who is coming and then below we offer potted histories.
Tickets are on sale now (at the Womad site here) for the three day festival of music, food, conversation and culture.
[For Elsewhere's coverage of previous Womad festivals and artists start your reading here, it's a global trip]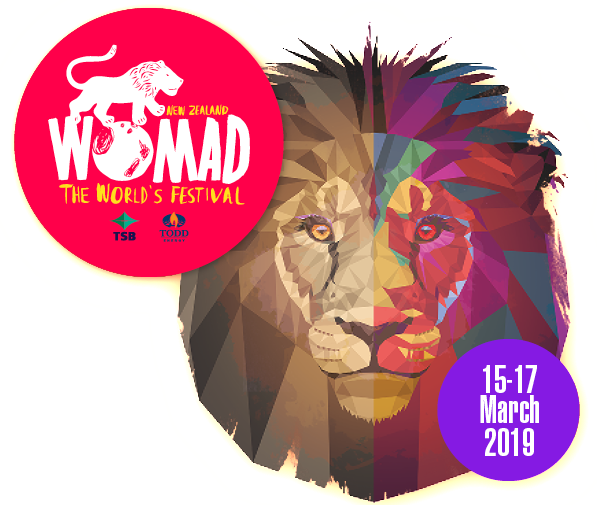 Now check these out artists coming next year:
Angelique Kidjo (Benin); Silkroad Ensemble (Various); Amjad Ali Khan (India); Baloji (DR Congo/ Belgium); BCUC - Bantu Continua Uhuru Consciousness (South Africa); Dona Onete(Brazil); Jamie Smith's Mabon (Wales); La Dame Blanche (Cuba); Las Cafeteras (Mexico); Maalem Hamid El Kasri (Morocco); Maarja Nuut (Estonia), My Baby(Netherlands); Rebetien (Greece); Sharon Shannon Band (Ireland)' and Taiwu Childrens Ancient Ballads Troupe (Taiwan).

As always there will be local talent:
Teeks (Aotearoa); Charlotte Johansen (Aotearoa); Finn Andrews (Aotearoa / United Kingdom); KORA (Aotearoa); Nadia Reid (Aotearoa); Niko Ne Zna (Aotearoa); Ria Hall (Aotearoa) and The Black Seeds (Aotearoa).
Now let's look at the line-up for next year in a little more detail (the entries continue below the video clips).
And we have highlighted links to any previous coverage we might have had of these artists.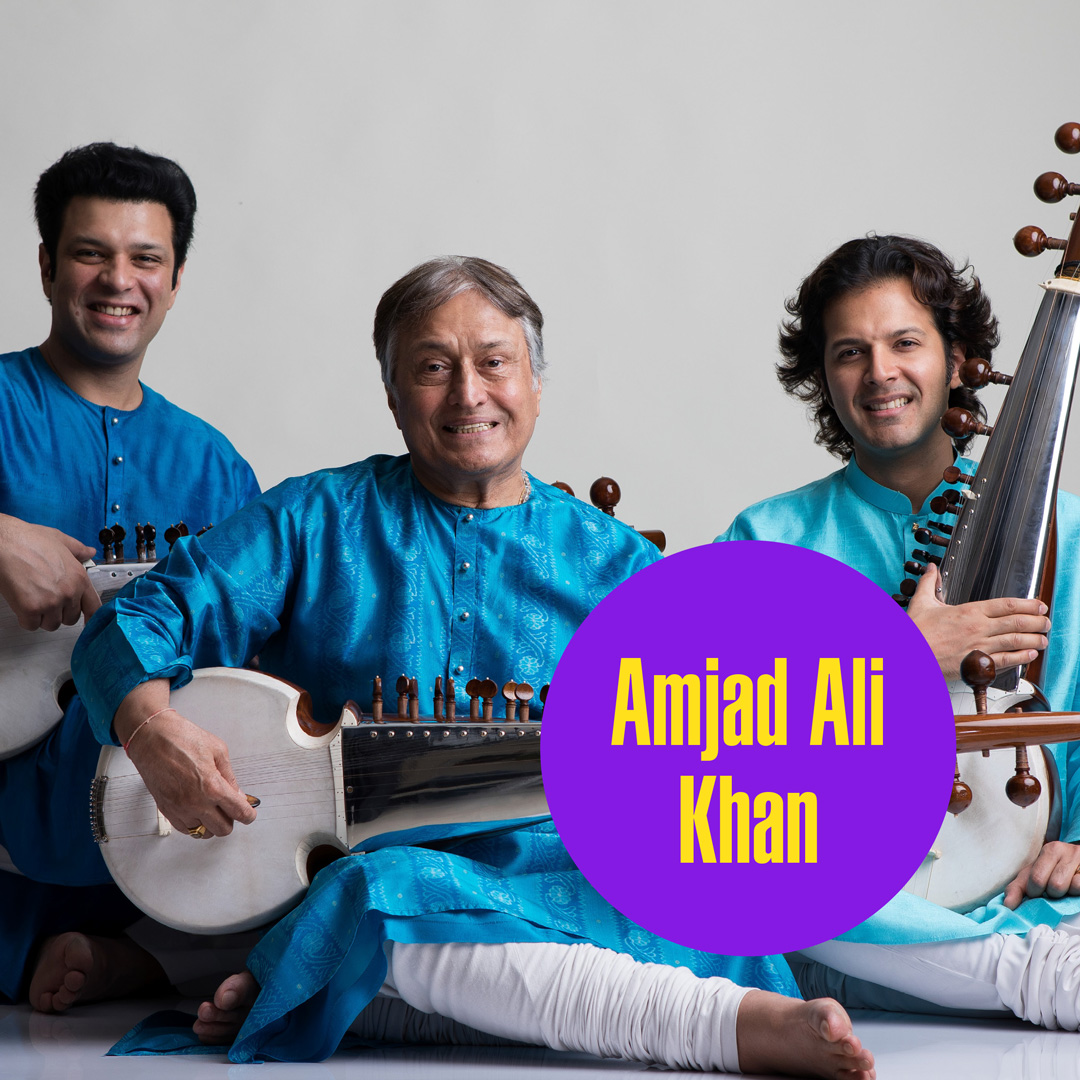 Amjad Ali Khan (India)
Amjad Ali Khan is one of the sons of sarod master Haafiz Ali Khan and is widely credited with re-inventing the technique of playing this remarkable sarod.
Performing as a trio with his sons, Amaan and Ayaan, their work creates an exhilarating blend between East and West.
They have appeared at Elsewhere here
.
.
.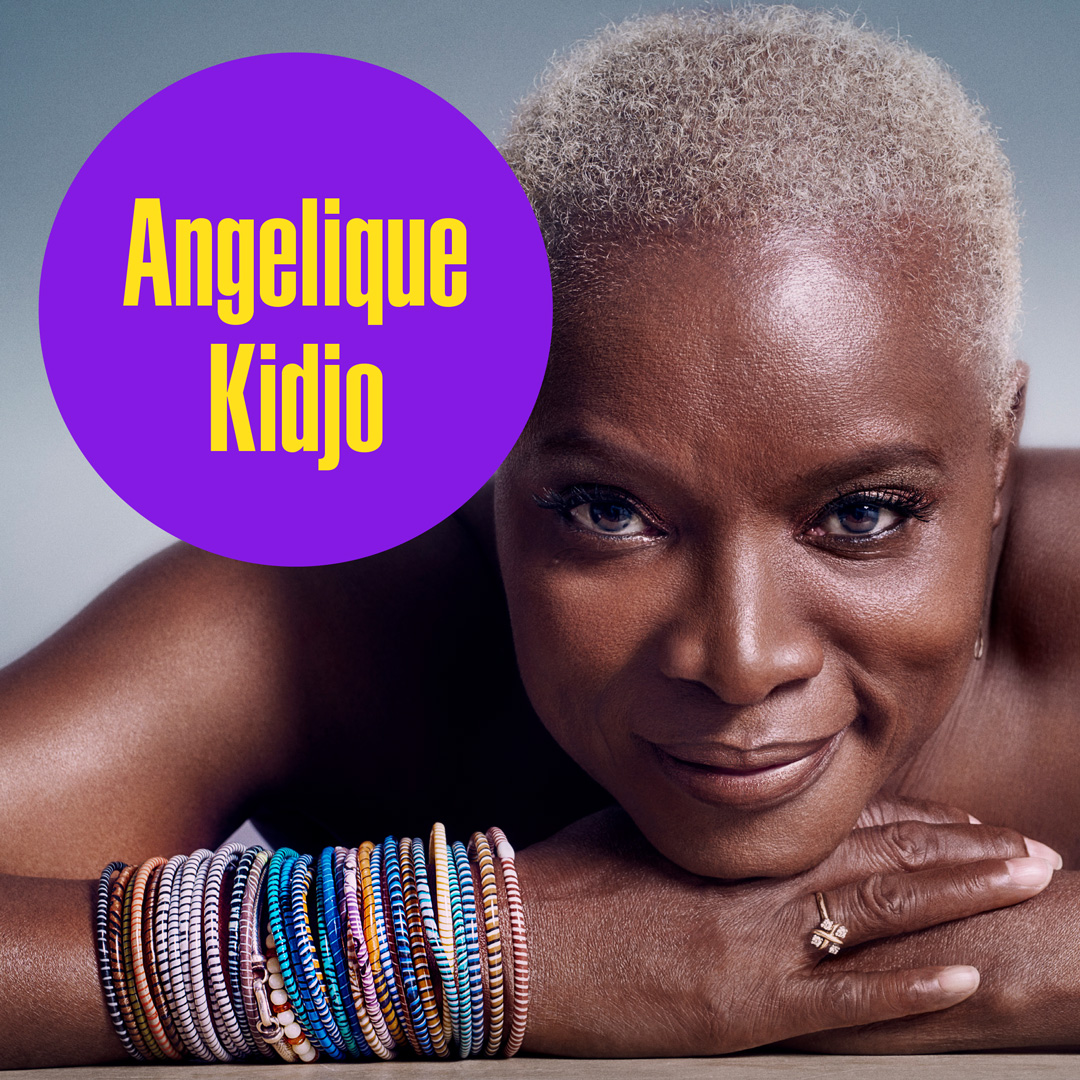 Angelique Kidjo (Benin)
In 1980 Talking Heads' Remain in Light album, heavily influenced by the music of West Africa, caught the attention of a young Angelique Kidjo in Paris.
Hearing it again years later sparked the idea of a
full circle deconstruction that seemed only natural.Using Afrobeat horns and percussion, and infusing the lyrics with new meaning, Grammy Award-winning Angelique brings her stunning twist on a classic album to WOMAD in March.
.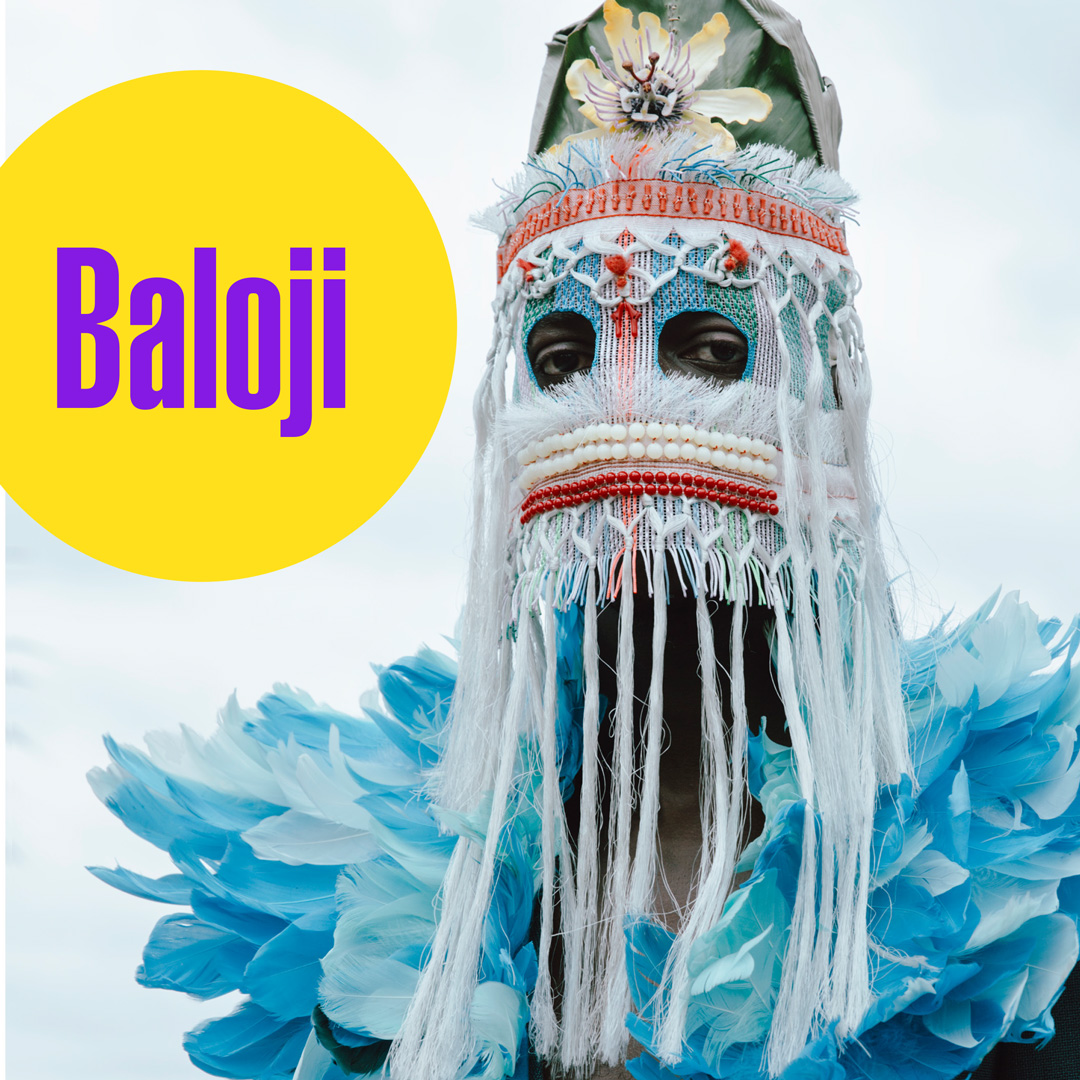 Baloji (DR Conjo/Belgium)
Born in the Democratic Republic of Congo but raised in Belgium, Baloji is a musician, film director and innovative artist.
He infuses his heady cocktail of futuristic funk, soul, rap and Congolese soukous with a poetic political punch, which will appeal not only to your feet, but your head and heart as well.
.
.
.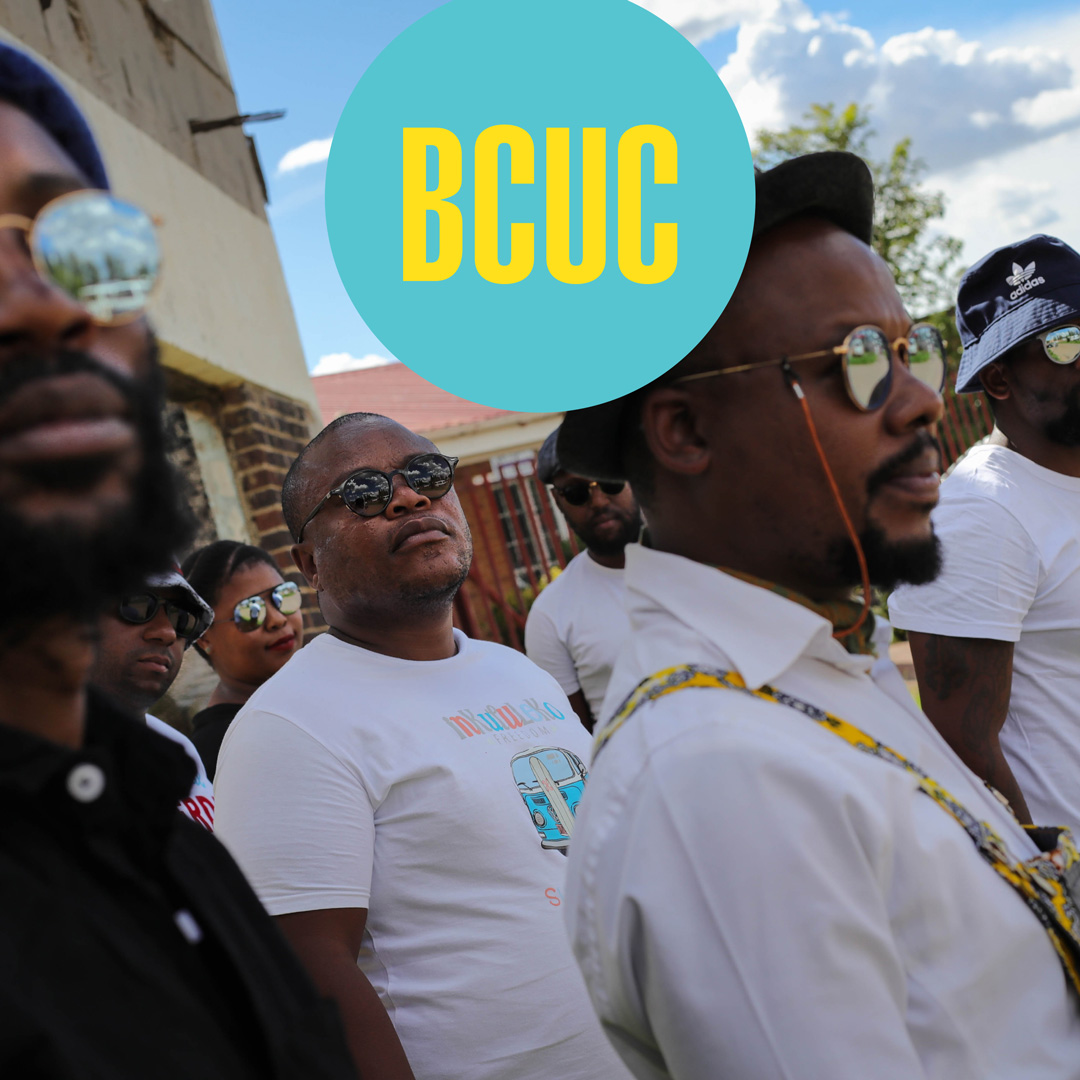 BCUC, Bantu Continua Uhuru Conciousness (South Africa)
Every Womad must have it's Fel-influenced Afrobeat band and this "Afropsychedelic" ensemble blend stirring harmony vocals with extended funk and rock jams that draw deeply on indigenous spiritual traditions.
Expect to be mesmerised by startling, high-energy performances that in a short space of time have made them one of South Africa's most successful musical exports.
.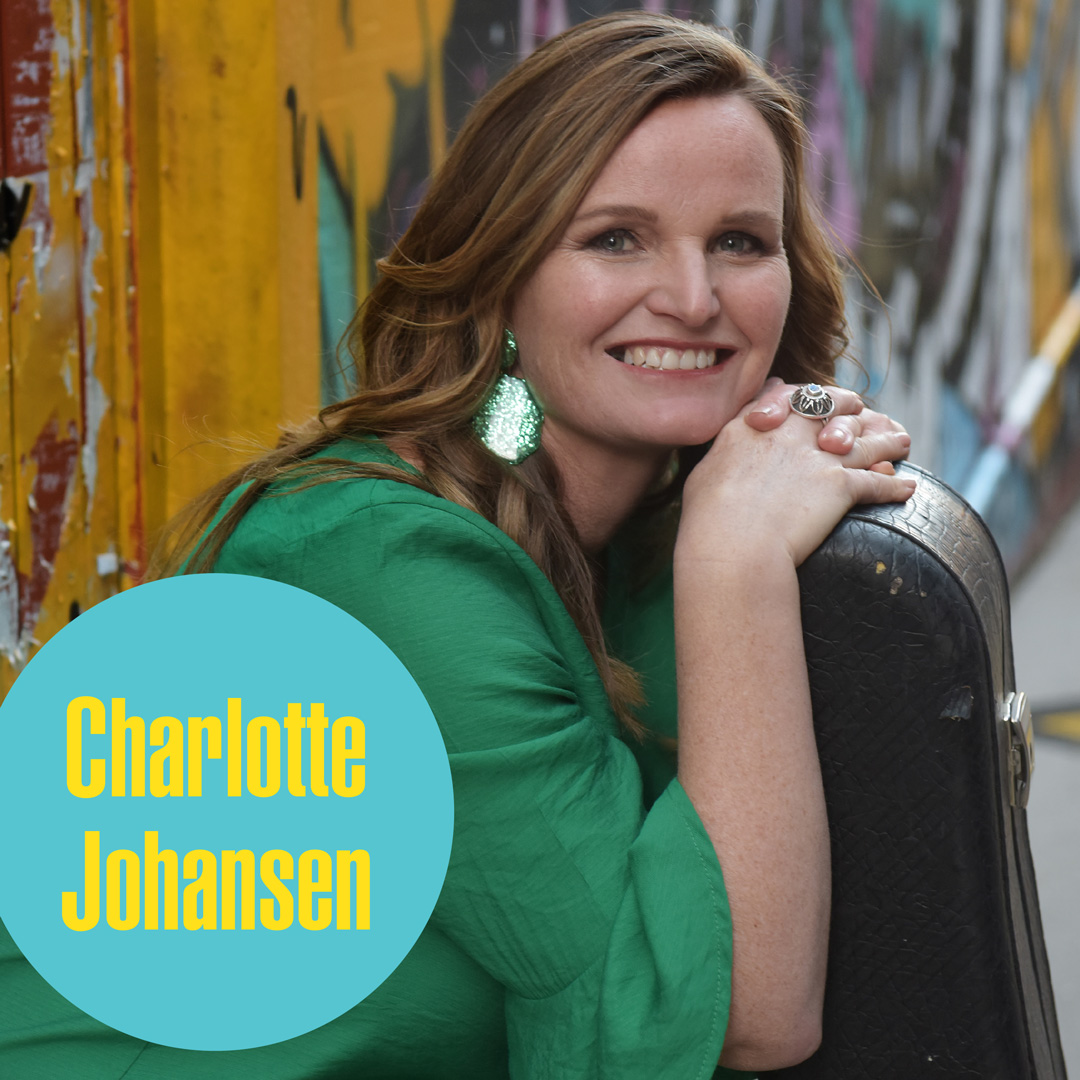 Charlotte Johansen (Aotearoa)
Charlotte Johansen has mastered the fine art of writing lyrics that blend a keen sense of satire with everyday emotional truth.
Turning her thoughts into catchy tunes and her performances into memorable moments on stage has seen her record three albums.
And she has recently opened forDave Dobbyn and Shona Laing.
She's keepin' good company!
.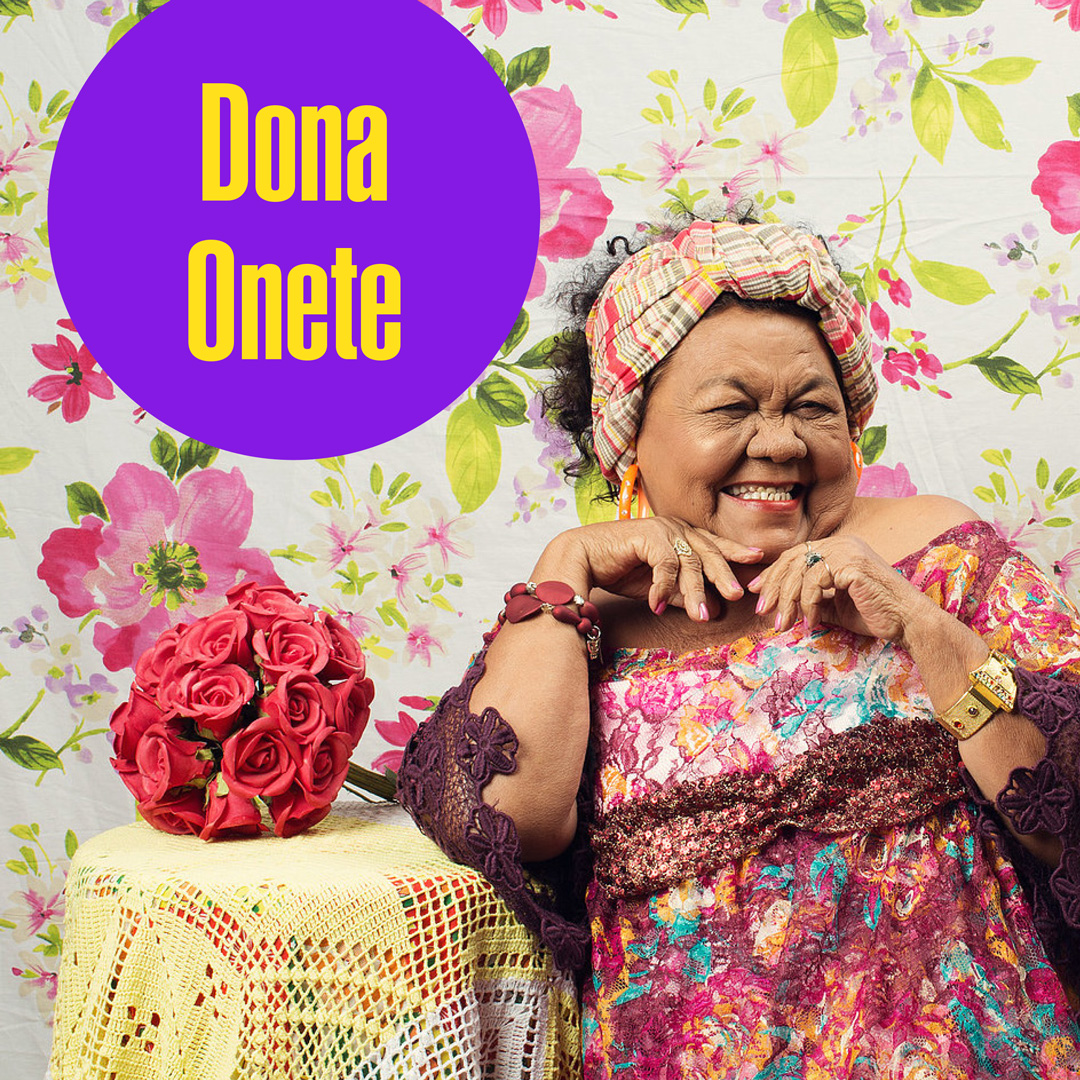 Dona Onete (Brazil)
Known as the Grande Dame of Amazonian Song, Dona Onete released her debut album when she turned 73 in 2014.
Yet she's been singing all her life.
Dona Onete is a vivacious storyteller who joyously sings of love, sex and her life in the Amazon.
Her sound is a unique twist on Carimbo, a blend of rhythms from native Brazilians, African slaves and the Caribbean.
.
.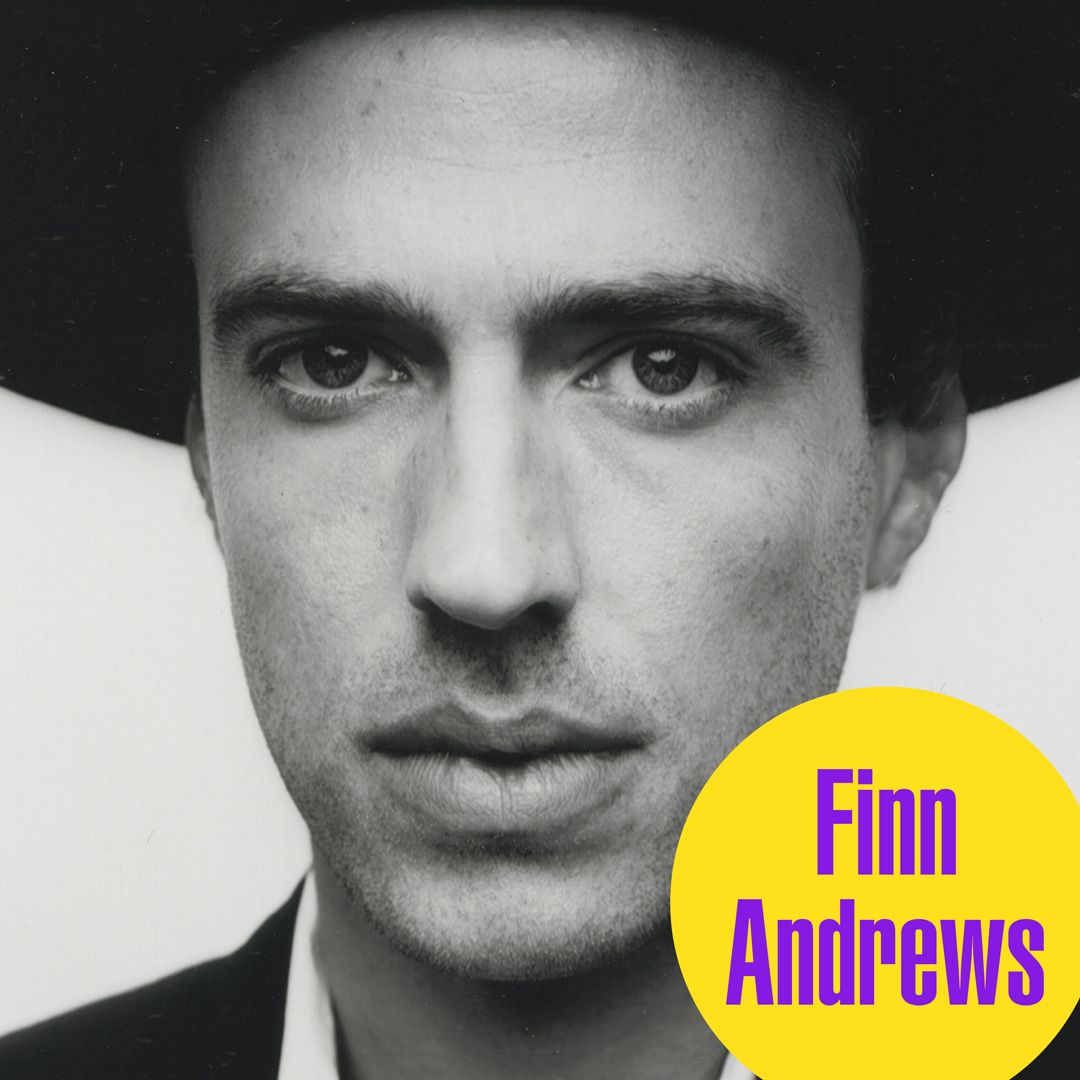 Finn Andrews (Aotearoa/UK)
Critically acclaimed singer songwriter Finn Andrews is best known for his London-based band The Veils.
Their explosive and emotive live shows make them one of New Zealand's most revered exports.
2019 sees the long awaited debut solo album of Finn, who has been likened to both Nick Cave and David Bowie.
And he was one of the stellar cast who performed Mrlon Williams' extrardinary Nobody gets What They Want Anymore at the recent APRA Silver Scrolls. See here.
.
Jamie Smith's Mabon (Wales)
Jamie Smith was brought up playing Welsh folk tunes, but quickly embraced traditional sounds from all Celtic countries.
His compositions draw influence from a deep knowledge base that isn't bound to the past.
Celebrating two decades of creating irresistible Celtic-inspired music, these are joyful, imaginative and bold tunes that are designed to move you.
Elsewhere caught them at the Rainforest World Music Festival in Sarawak in 2014, where they were filmed for the clip below. Met them for a drink, nice guys and they put on party in the jungle.
.
.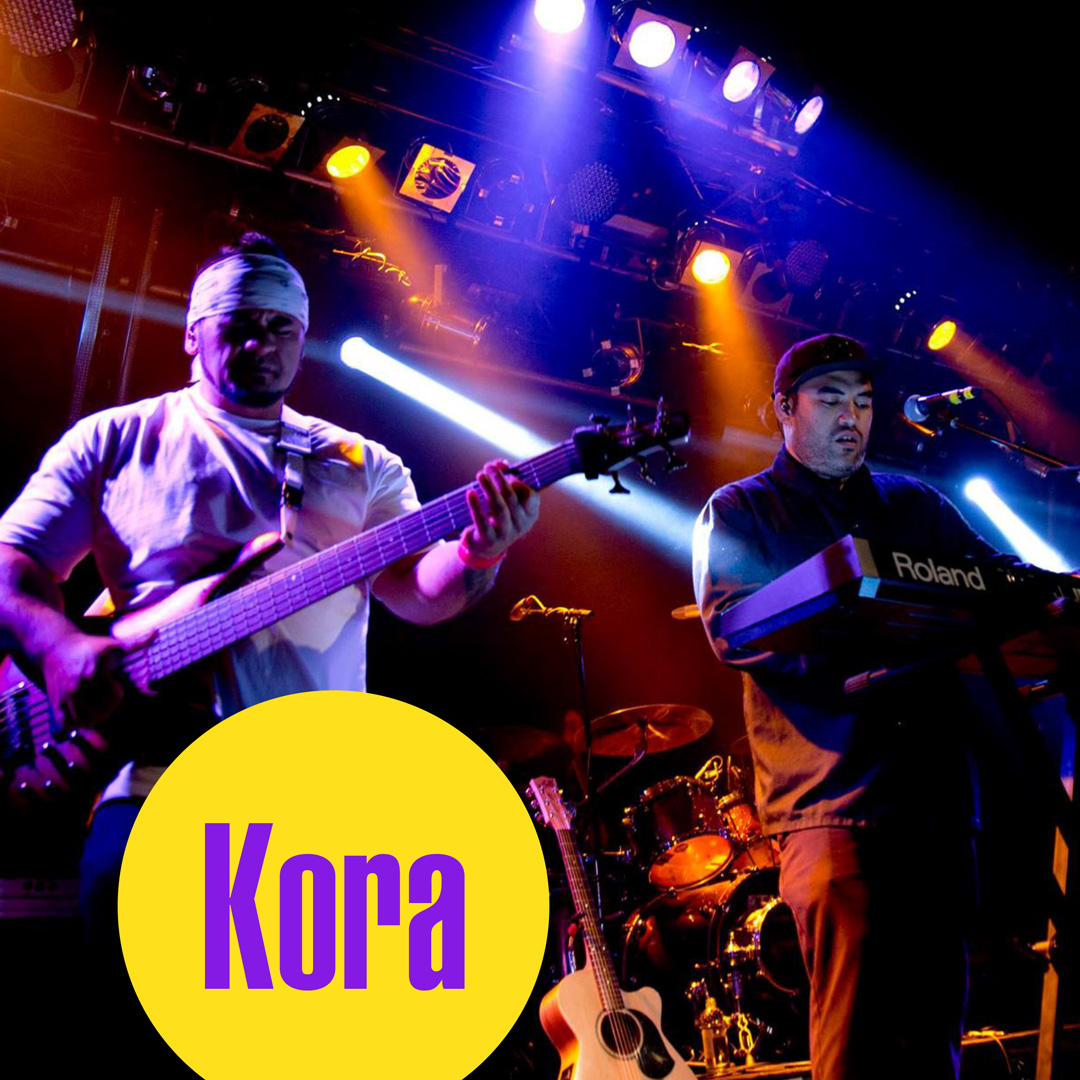 KORA - (Aotearoa)
Regarded as one of New Zealand's most electric and sonically powerful live bands, Kora are back to wow this WOMAD.
The five-piece band is known for their huge live presence, with vocal harmonies that sail on a powerhouse rhythm section.
This diverse and energetic group fuse elements of reggae, rock, dub, roots and funk.
Think about those elements . . . kinda Kiwi roots music in the 21st century, eh bro?
.
.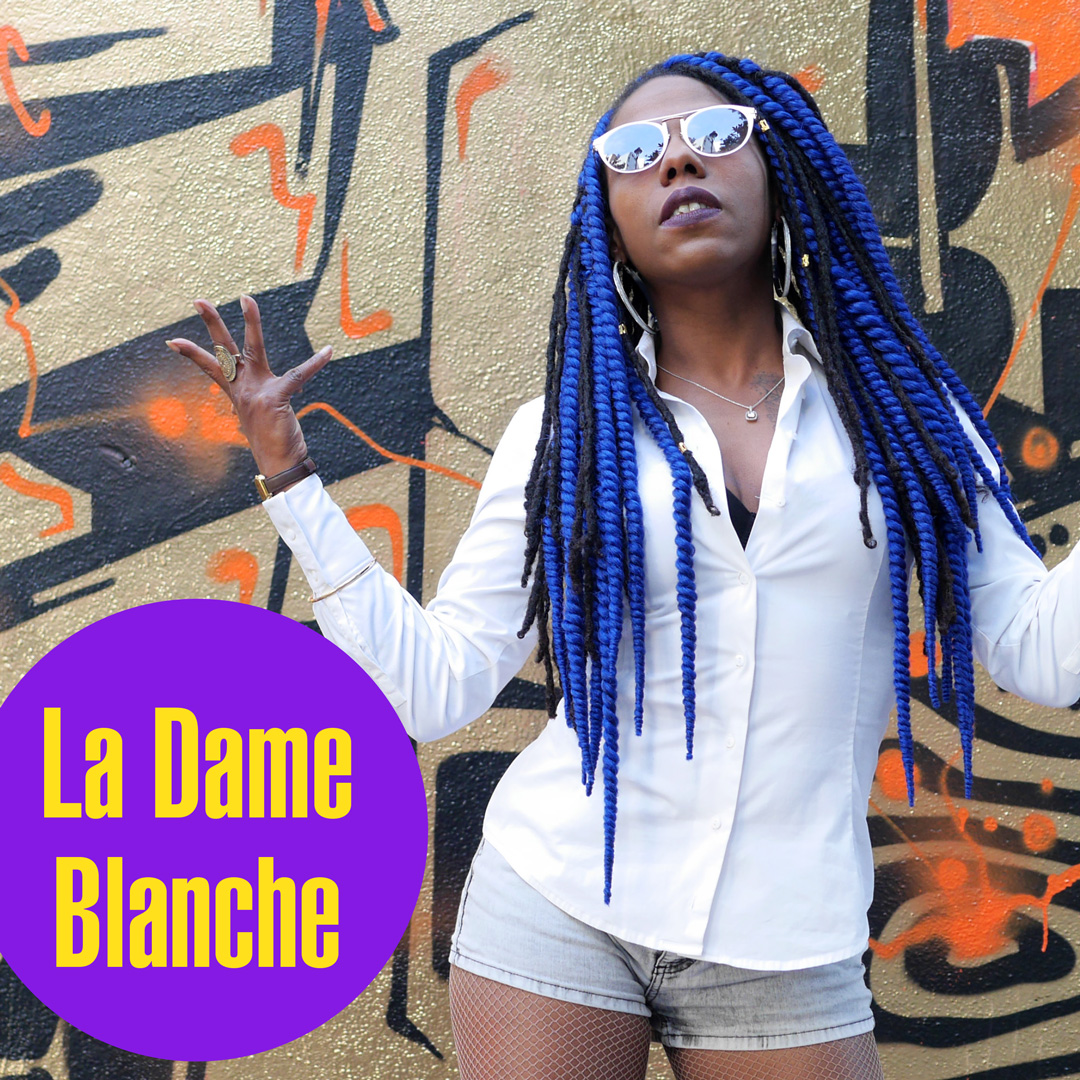 La Dame Blanche (Cuba)
Singer, flutist and percussionist La Dame Blanche grew up in a strong musical family.
Her father is Jesus 'Aguaje' Ramos, trombonist extraordinaire and the artistic director of the Buena Vista Social Club.
She moved to Paris to seek her own identity, exploring a world of sound and offers an explosive mix of hip-hop, cumbia, dancehall and reggae.
.
.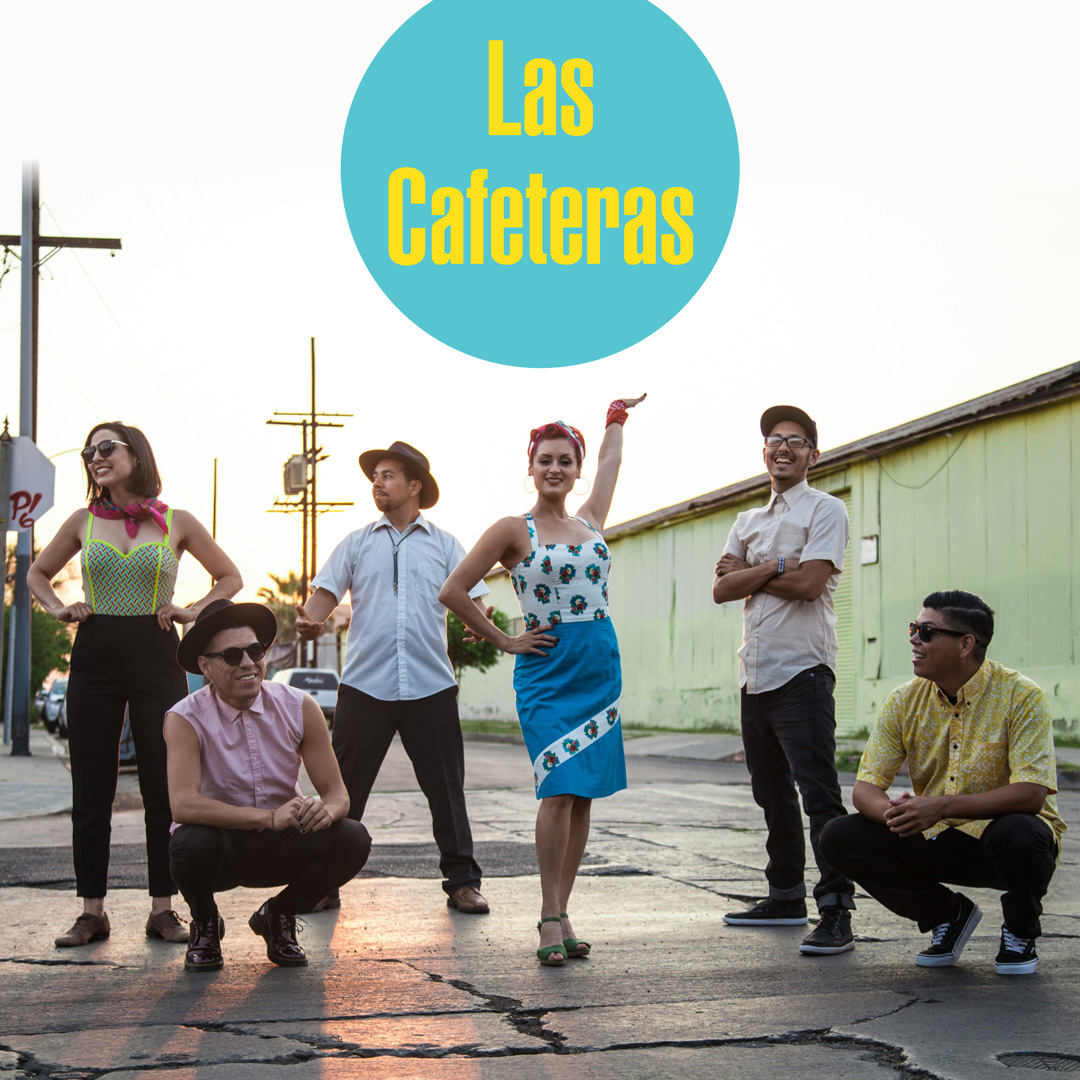 Las Cafeteras (Mexico/USA)
Las Cafeteras fuse Afro-Mexican, hip-hop, folk and
First Nations rhythms into songs of activism and celebration..
Generating a genre-bending sound and electric live performance with four versatile vocalists, their lyrically rich storytelling shares the hidden stories of migrant life in Los Angeles.
.
.
.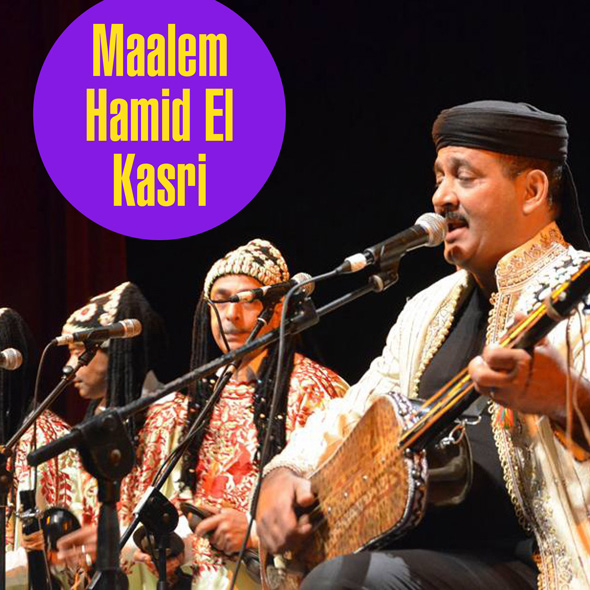 Maalem Hamid El Kasri (Morocco)
The guembri is a distinctive instrument, a three-
stringed bass lute found most in gnawa, the North African music of former black slaves.In the hands of Hamid El Kasri, the guembri travels the range of emotions, from mournful and melancholic to uplifting and celebrative.
And as his fingers pick out their complex melodies, his deep, sonorous voice widens the emotion palette even further.
Music that appears on the surface to be simple in fact boasts many layers and hidden depths.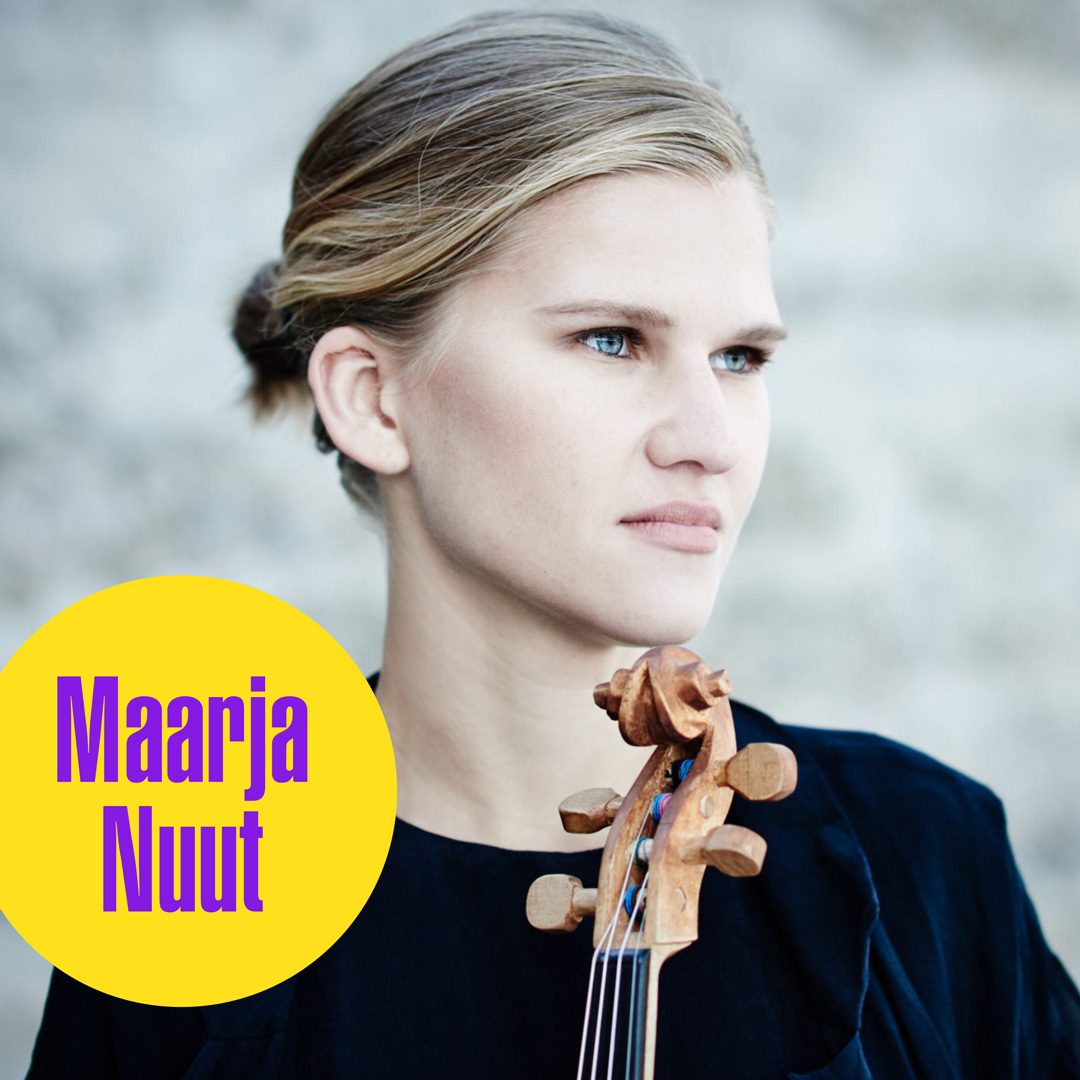 Maarja Nuut (Estonia)

Maarja Nuut is a startling and atmospheric folk artist from Estonia.
Using live looping to rework Baltic folk styles this accomplished violinist and ethereal singer creates impressively original, intricate and often edgy and unse ttling songs.
Known for her quirky and haunting storytelling, Maarja is an award-winning and critically acclaimed artist taking the music world by storm.
.
.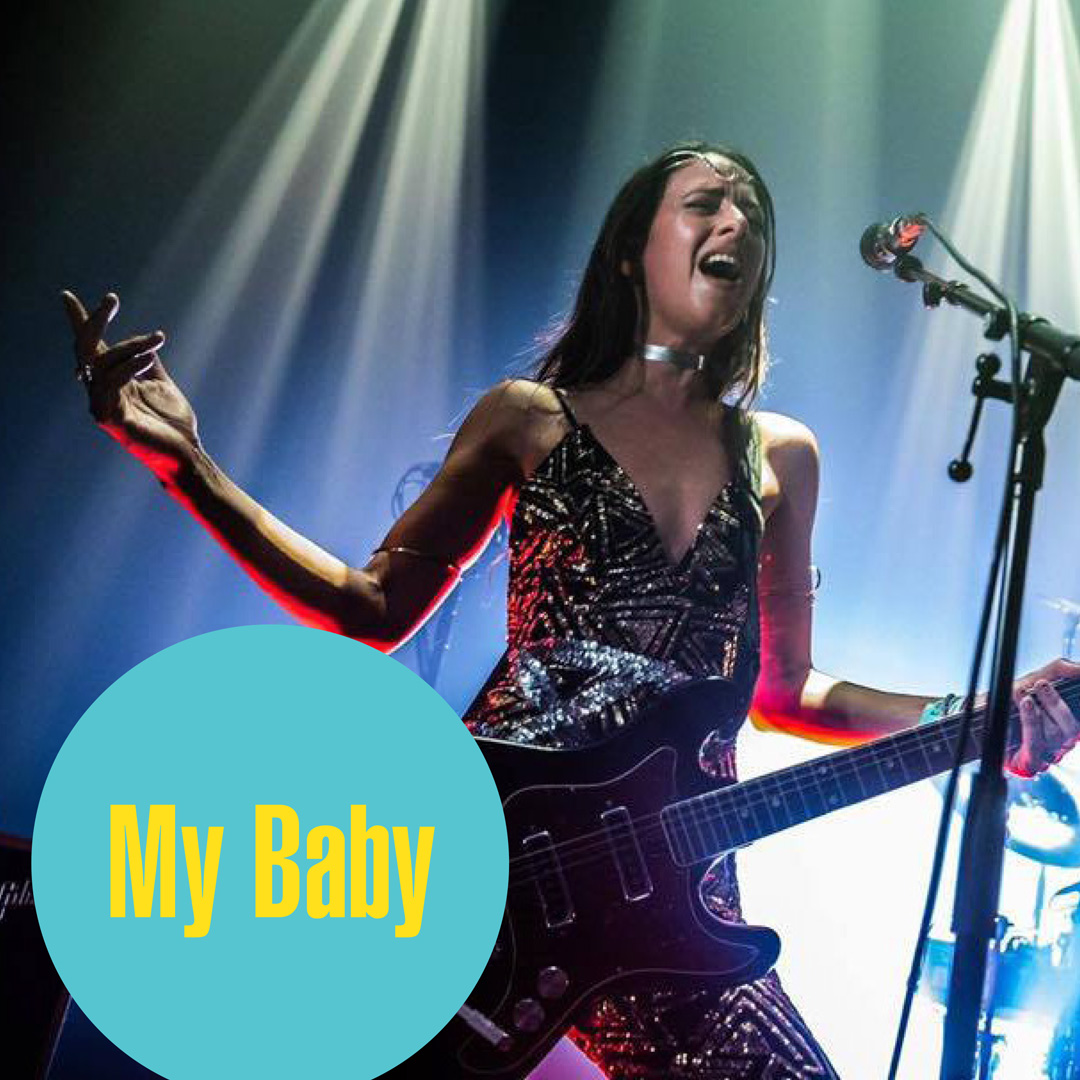 My Baby (Netherlands)
Known for their roots driven sound infused with hints of gospel and blues, and ancient folk melodies, My Baby's performances have been described as a "voodoo trance experience"
And you may hear and see from this clip beow they channel the spirit and soul of dark and edgy old blues from somewhere on the dark side of the Delta.
And they have a Kiwi connection: see here.
.
.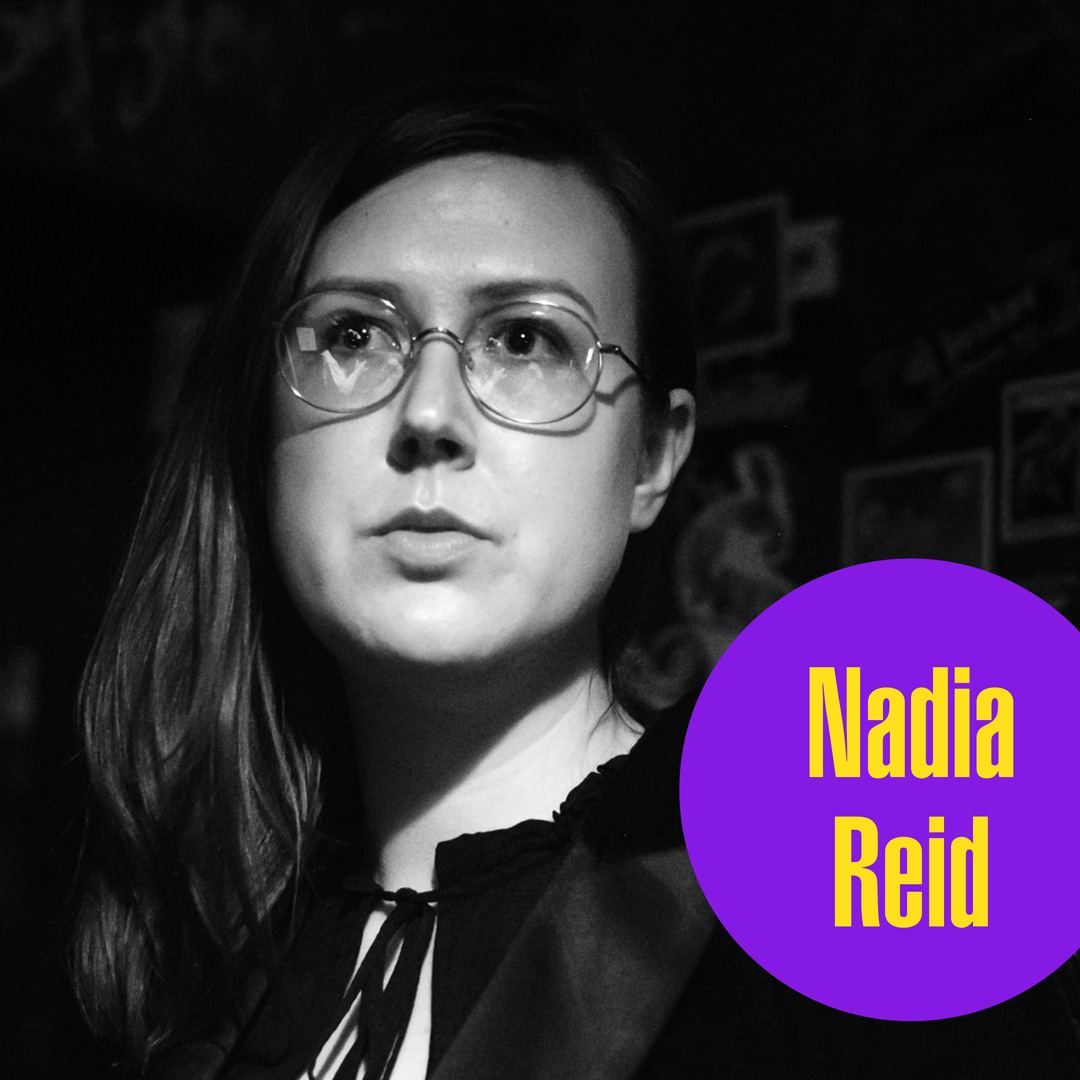 Nadia Reid (Aotearoa)

Nadia Reid has attained global success and claimed her place as one of the most evocative and profound young songwriters of the decade.
With a richness of voice, a depth of emotion and wisdom beyond her years, Billboard Magazine has hailed her as the voice "saving folk music."
.
.
.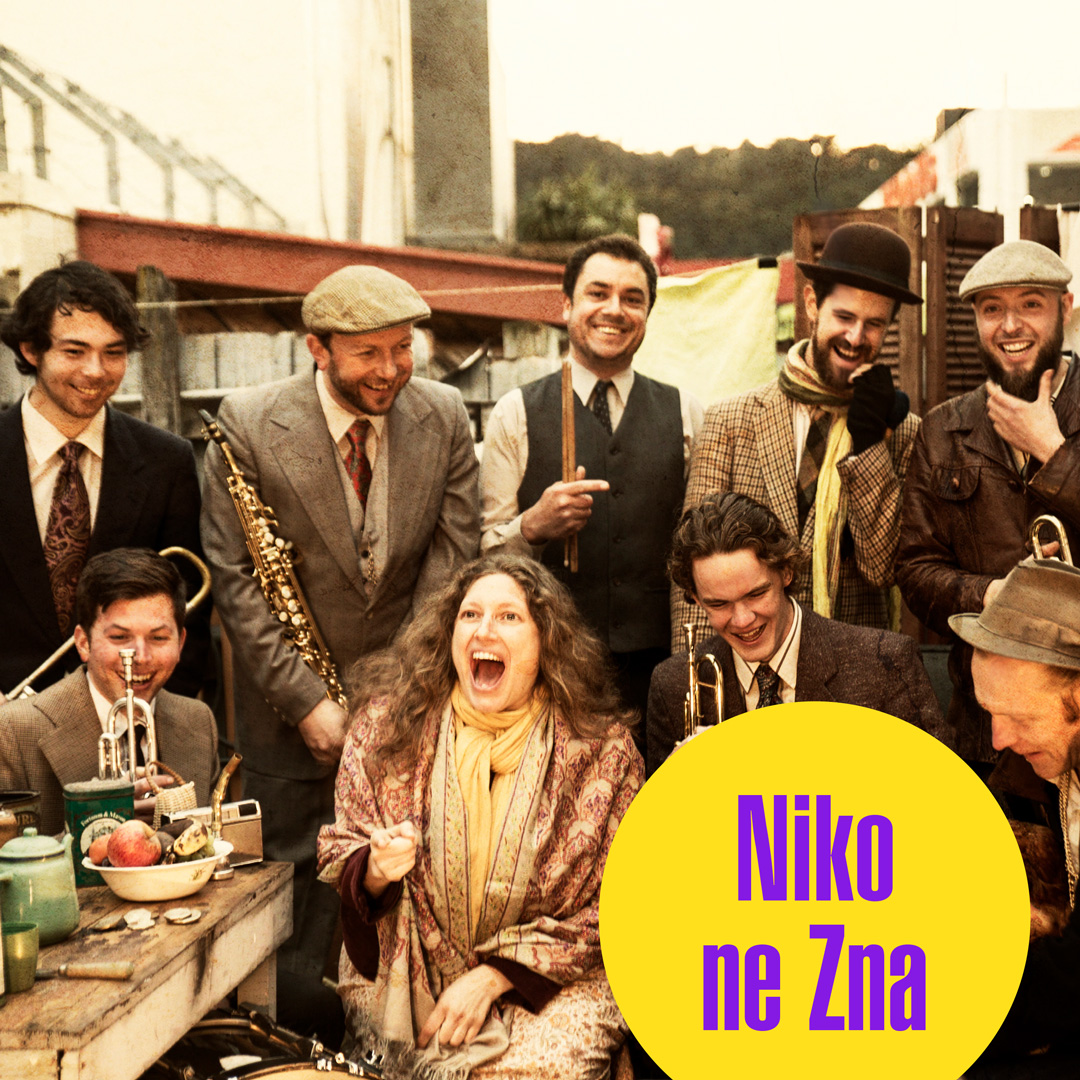 Niko ne Zna (Aotearoa)

Niko ne Zna are a high-octane nine-piece musical extravaganza filled with wildly infectious rhythms and hypnotic melodies.
Even the most rhythmically challenged move and groove when this band starts playing their captivating original music, alongside their beloved tunes from the gypsy-soaked Balkan States.
.
.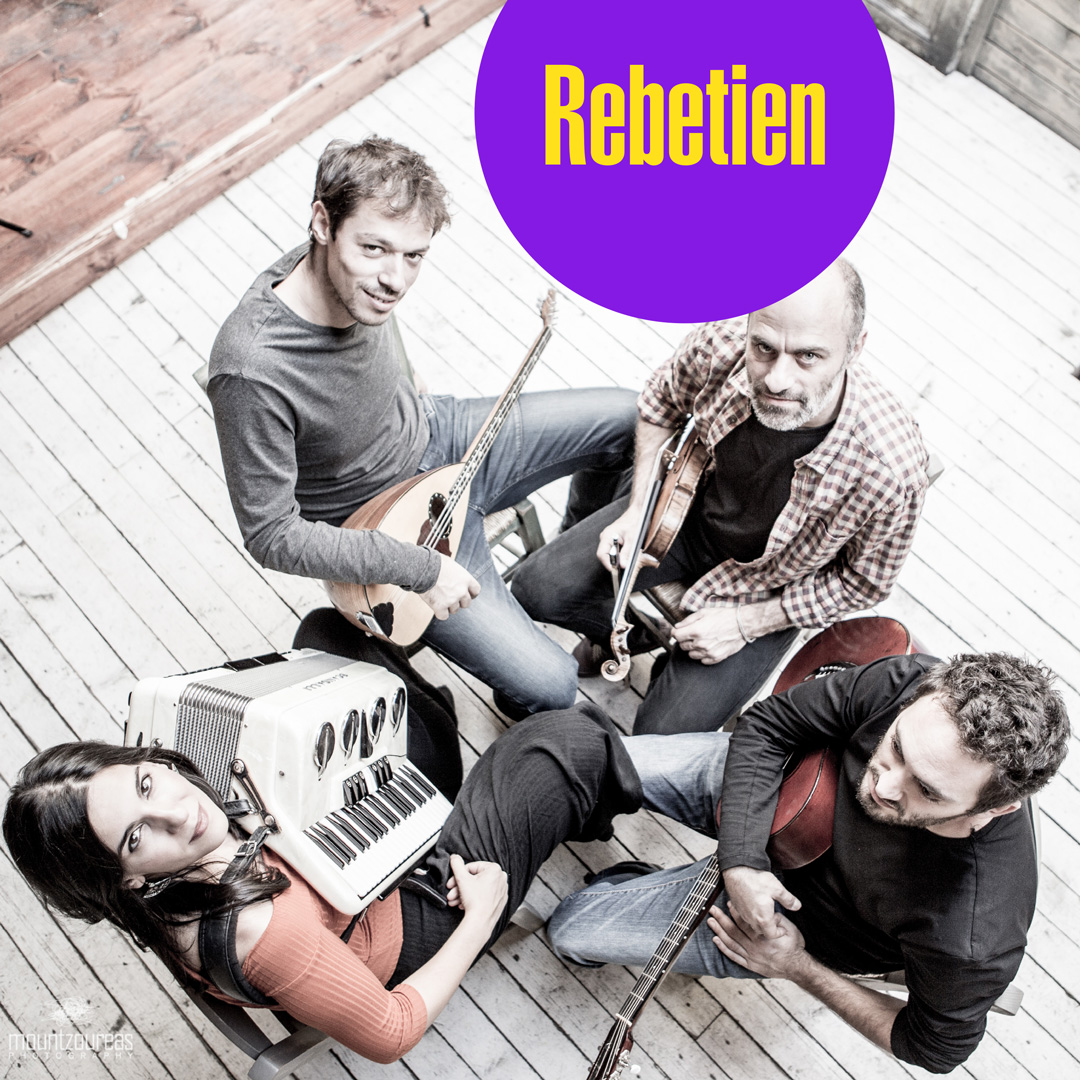 Rebetien (Greece)

Rebetien performs songs mostly derived from the Rebetiko and the Greek traditional music repertoire, as well as compositions of their own.
Their nostalgic sound is reminiscent of the gramophone era, often subtly combined with alternate, yet closely-related, musical styles of various Eastern Mediterranean and Balkan musical traditions.
.
.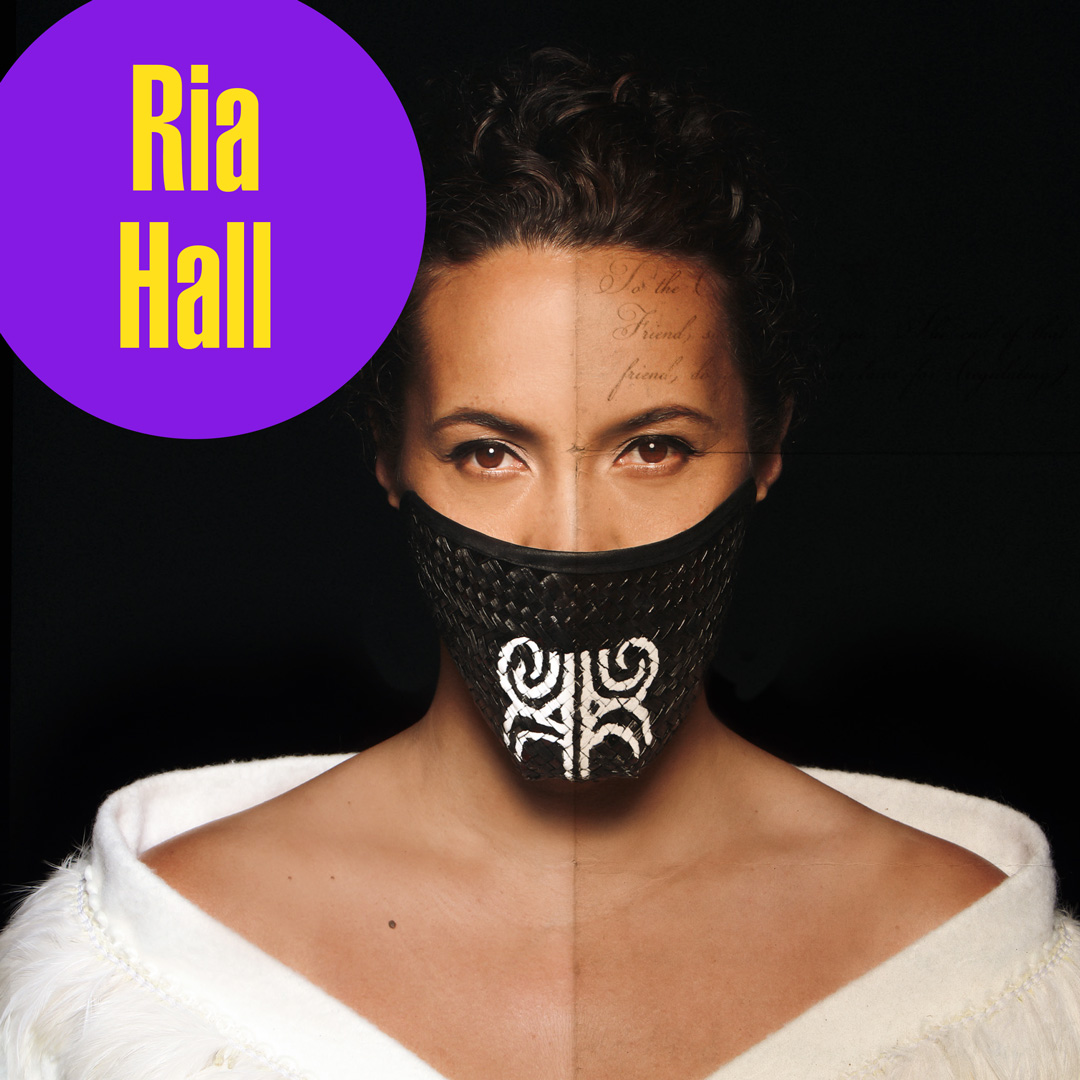 Ria Hall (Aotearoa)

Ria Hall is a powerful performer, whose sought after live set has seen her play to audiences of thousands at a number of festivals across Australasia.
Winning awards and critical acclaim, her sound fuses furious hip-hop beats and richly layered vocals in English and Te Reo Māori, creating an epic soundscape that embraces and challenges multiple genres.
.
.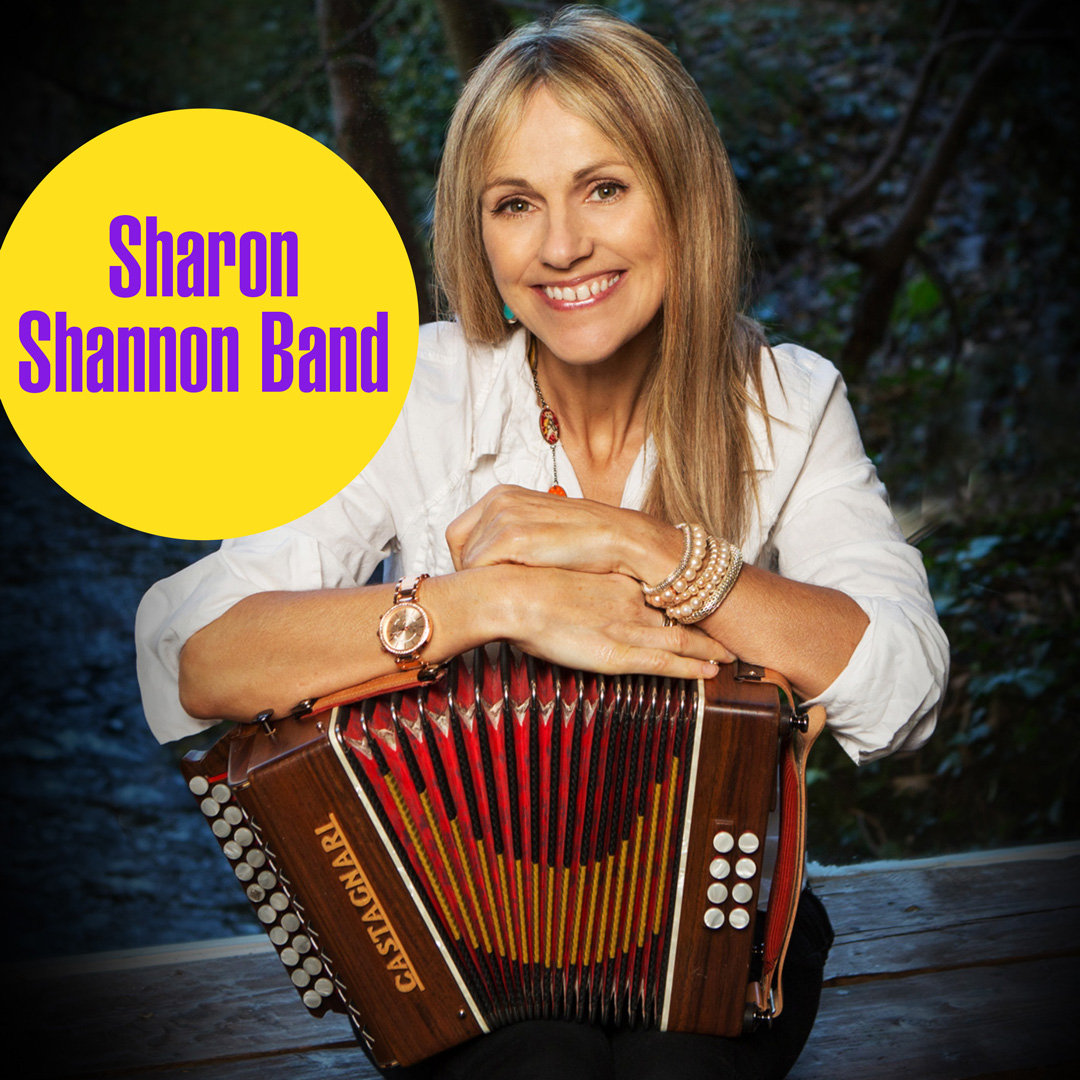 Sharon Shannon Band (Ireland)

Sharon Shannon is a genre-defying accordion player who is widely respected and deeply talented.
Known for broadening the horizons of traditional music in the 1980s and '90s, Sharon is thoroughly versed in Irish music, and fearlessly mixes her accordion and fiddle playing with all manner of different styles - from reggae to country.
.
.
.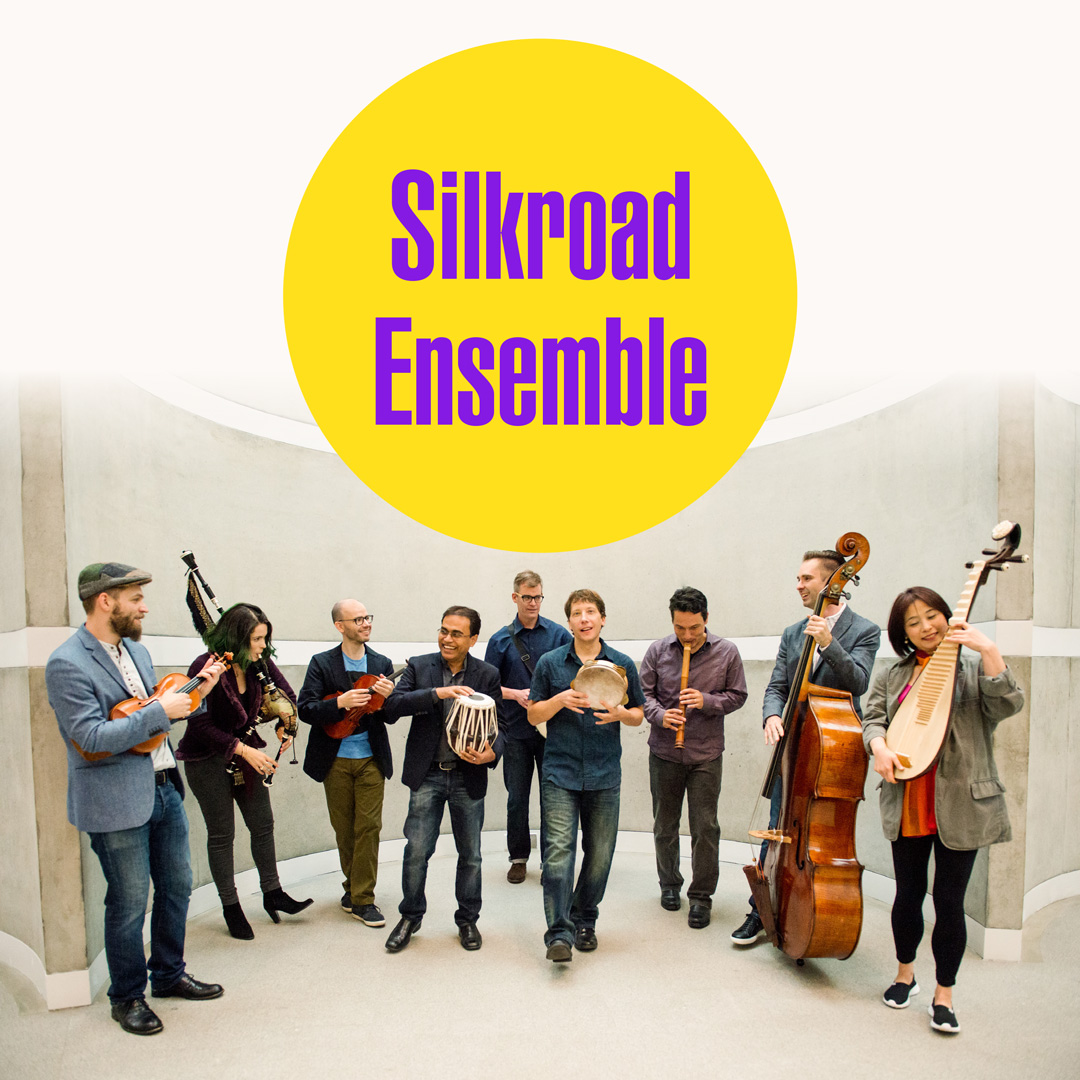 Silkroad Ensemble (Various)

Founded by superstar cellist Yo-Yo Ma, Silkroad Ensemble is a Grammy Award-winning collective of musicians and composers from more than 20 countries.
Their sound is a vibrant odyssey-scale celebration of world music and the beauty of converging cultures and instruments – from tabla to bagpipes, shakuhachi to strings… a Silkroad performance is nothing short of exhilarating!
.
.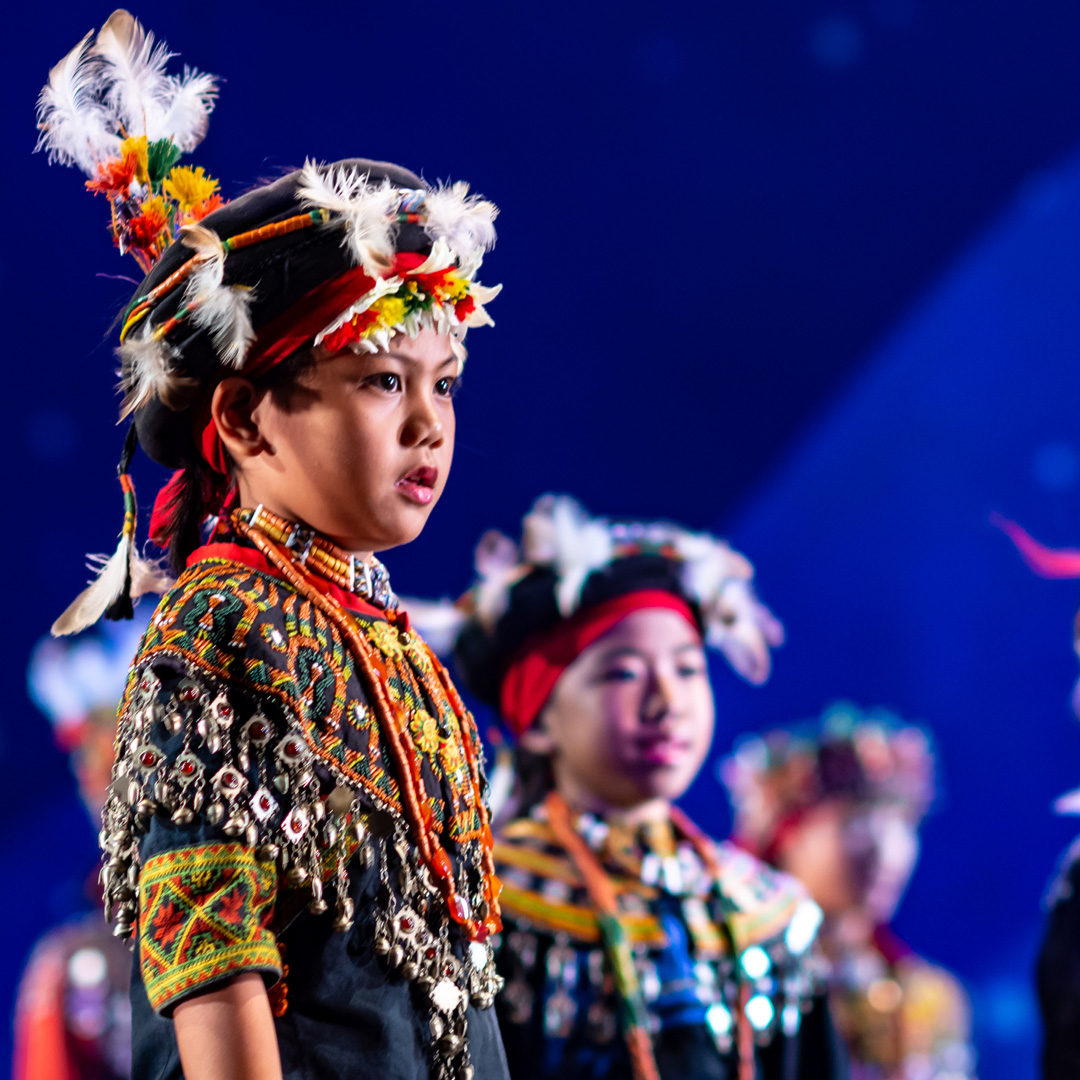 Taiwu Children's Ancient Ballads Troupe (Taiwan)

It started with the visionary passion of teacher Camake Valaule and five students from Taiwu Elementary School, to document, perform and hold high the traditional songs of the Paiwan tribal villages. So far the troupe, now an 18-strong choir with band, has unveiled over 40 ancient songs that deal with love, work and ceremonies.
They have been described as making "heavenly music that allows one to see the mountains and hear the breeze".
.
.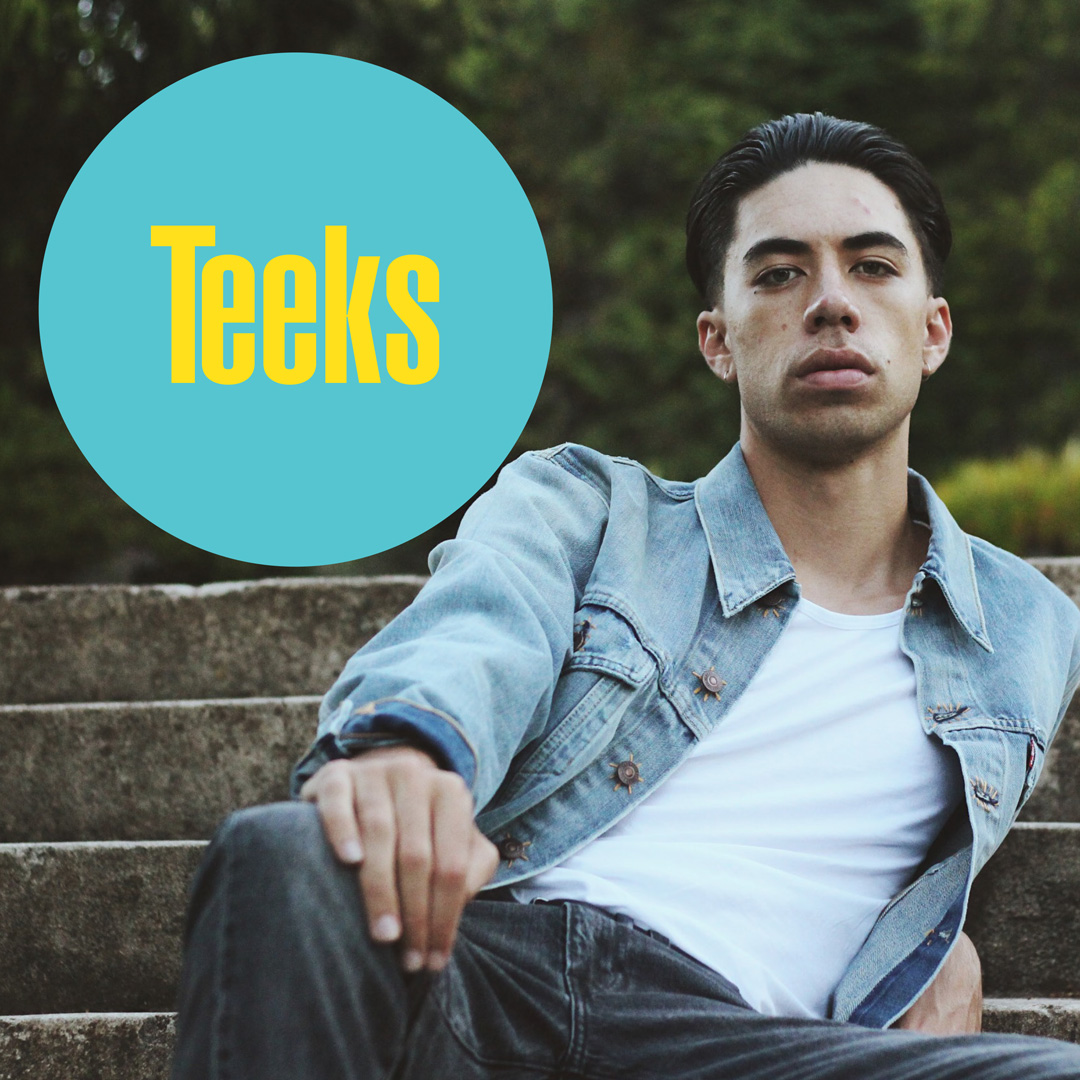 Teeks (Aotearoa)

Steeped in old-school soul and yet glimmering with golden moments that capture the strength of youth, 23-year-old Teeks is an artist with a big future
His velvety voice and boldly honest lyrics have already attracted a legion of devotees, as well as the title of New Zealand's up and coming soul sensation.
.
.
.
The Black Seeds (Aotearoa)

Described by Rolling Stone magazine as "The Best Reggae band in the world right now" The Black Seeds infuse their incredible live shows with raw energy and good vibes.
While firmly based in the island grooves that inspired the birth of the band, The Black Seeds' sound casts a wide net, layering funk, soul, Afrobeat, and other eclectic elements over dub and reggae.
.
AND
The World Of Words artists speaking and in conversation over the weekend are:
Dominic Tourettes Hoey (Aotearoa), Elizabeth Smither (Aotearoa), Marama Mullen (Aotearoa), Marcus Thomas and Neil Silverwood (Aotearoa), Michael Donaldson (Aotearoa), Michele A'Court (Aotearoa), Nick Bollinger (Aotearoa), Penny Ashton (Aotearoa), Pip Adam (Aotearoa) and Sonya Renee Taylor (Aotearoa).