Graham Reid | | 4 min read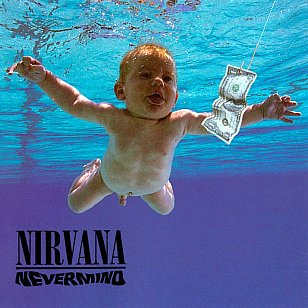 The past is not just another country, it is one with very different radio.
Let's go back to a time when people wore strange clothes and listened to very different music. A place where Bryan Adams was writing himself into the Guinness Book of Records with the longest-running single -- 16 weeks -- on the UK charts with (Everything I Do) I Do It For You.
In this yesteryear Guns N' Roses are partying hard and bringing their brand of dissolute LA glam metal to the kids courtesy of the two double albums Use Your Illusion I and II. In New Zealand, Crowded House with Tim Finn on board are celebrating the release of Woodface.
It is 1991 and smart ears are tuned to A Tribe Called Quest's jazzy hip-hop on The Low End Theory and Jane's Addiction's Ritual de lo Habitual. Those who like pure noise are racking up Neil Young's electrifying Weld. Somewhat improbably, REM have become a singles band. Losing My Religion and Shiny Happy People are pouring out of mainstream and indie radio alike. There are great albums by Massive Attack and Matthew Sweet. Cool.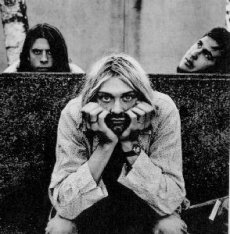 But mostly, people are listening to dreadful rubbish.
The charts are cluttered with the likes of Michael Bolton, Mariah Carey, Genesis' We Can't Dance, Garth Brooks and Hammer.
Simply Red's Stars and Enya's Shepherd Moon are warming up dinner parties in middle-class suburbs.
Yes, a lot happened -- but in '96, when Melody Maker looked back over the decades, it announced Primal Scream's Screamadelica as "the only real album of '91".
Really? Did someone forget what happened in September which shifted the coordinates of rock, delivered a classic album and, tragically, lead to another dead rock icon within three turbulent years?
Did someone not remember Nirvana's Nevermind?
Look at any list of the best albums of all time published since then. Nevermind is recognised as a rock classic, although on release Rolling Stone gave it a paltry three stars and across the Atlantic it stalled at seven on the UK charts. The Brits were more interested in Ned's Atomic Dustbin and the Manchester sound. Nevermind peaked at number two in New Zealand on four separate occasions and spent 47 weeks on our charts.
Nevermind was a watershed. The band were well rehearsed before they entered the studio, and Kurt Cobain and producer Butch Vig (later of Garbage) spent five days working on arrangements. Also Cobain's songwriting had matured dramatically since the previous album Bleach.
Obsessed with the Beatles' White Album, which he listened to throughout the recording, he came up with similarly distinctive, stand-alone songs of sizzling power.
And songs such as the anthemic Smells Like Teen Spirit -- which deliberately joined the dots between the Pixies and Boston's towering Seventies FM radio classic More Than A Feeling -- and the message of inclusiveness to his audience in Come As You Are brought indierock into the mainstream.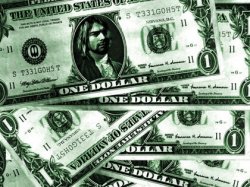 Nevermind was polished to a glistening, radio-friendly, high-octane sonic sheen by Vig ("Our record could have come out in the '70s or '80s," said bassist Krist Novoselic later) and his sonic fingerprint -- the dynamic shift from soft verses to loud choruses -- became a standard by which other albums of the period would be measured. As a stylistic device it lingers on today.
But that was then, and this is now a world of nu-metal, rap'n'roll and gloom-thrash.
How does Nevermind stack up today?
Short answer: remarkably well. A testament to Cobain's desire to marry punk rage, metal assault and pure pop, the songs are delivered with a raw energy which is undiminished by the years, the slewing guitars as exciting as anything around right now, and Vig persuading Cobain to doubletrack his vocals in places -- Lennon did it, and that was all the convincing Cobain needed -- means there is a depth behind the anguished scream.
And Vig being a drummer, he allowed a widescreen sound to Nirvana's most recent arrival, Dave Grohl (now of the Foo Fighters), whom he considers "one of the best rock drummers I've ever worked with". Persuasive evidence is all over Nevermind.
Of course there are guitar solos which go in and out of fashion, but their angularity and conciseness transcend the whims of style.
The strengths of the album lie in those cornerstones of rock -- memorable melodies, powerful hooks and passion. Cobain, as his suicide proved, wasn't manufacturing anguish as a marketing ploy.
Nevermind changed the face of rock. Grunge became a marketing label and Nevermind a necessary accessory in any rebellious kid's wardrobe.
Major labels went on a "grunge" signing-spree and the success of Nevermind launched or assisted the careers of Pearl Jam, Alice in Chains, Smashing Pumpkins, Stone Temple Pilots, Mudhoney, Soundgarden, Screaming Trees and dozens of others. It was SeattleSeattleSeattle until you were sick of it.
Nirvana were on the cover of the New York Times, the album sold four million copies within four months (the tally stands at more than 10 million today), and plaid shirts and long shorts were on the catwalks of Milan.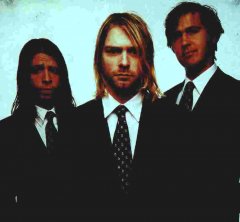 When bassist Chris Novoselic talked to me in late January '92, just before the band appeared here, he was already worn out and weary of the attention.
But what Cobain left as a legacy wasn't a fashion fad. He put passion and anxiety out front in superb songs, and allowed them just that once to be scrubbed up for general acceptance.
As I've written this, Nevermind has been playing at full volume.
It's still a terrific album.
The noisecore components (Sonic Youth was their reference) are married to the pure pop and classic metal attitude. Cobain described the sound as "the Bay City Rollers getting molested by Black Flag" and they listened to old Aerosmith and Black Sabbath in downtime. Is Breed not borne of Sabbath, and Territorial Pissings pure punk? Doesn't Stay Away owe something to the Pixies? And isn't On a Plain just a great pop song?
All of Cobain's influences were decanted into Nevermind, an album possessed of exciting immediacy but with a sense of distilled history.
After the final track, the cello-coloured and intense Something in the Way, there is that unearthly silence. Then the furiously angry buried track Endless Nameless kicks in.
Somehow that silence, then the sonic squall, is a strange and apt metaphor. Of what I have yet to fathom.
But what a thrilling album even now.
Expanded editions of Nevermind on its 20th anniversary will be released on September 26, 2011. Elsewhere will have a review of the bonus material.
For classic albums or obscurities to bring colour to your music collection see Essential Elsewhere