Graham Reid | | 4 min read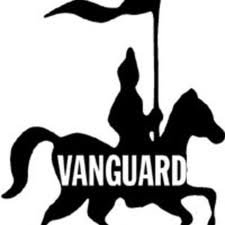 In the mid Sixties and beyond, the World Record Club in New Zealand -- which distributed albums for major labels and posted them to you -- had a smart sales technique which hooked in many, myself included.
Without going into exact details it went something like this. For a nominal fee (about the equivalent of $5 today) you joined the club and got three albums of your choice from their fairly extensive catalogue. All you had to agree to do was buy four albums in the following year. If you signed up someone else -- friends and family beware! -- you got a free record (again of your choice).
This was all well and good but the catch, as many like myself discovered, was every month they would send out their catalogue and if you forgot to indicate you didn't want their record of the month by tickng the box and sending the card back within a specified period, that full price album landed on your doorstep.
Which is why I have Manitas De Plata's album Flamenco Guitar, even to this day.
But WRC had signed good deals with major labels like Columbia and Vanguard, the latter a label that seemed to my sceptical young eyes a whole bunch of folkies I had no interest in . . . but then Vanguard and the times changed.
Through WRC I got Vanguard albums by Country Joe and the Fish and others in the early psychedelic movement, and then I started moving back and sideways to check out other Vanguard artists like Dave Van Ronk (whom I read about as a mate of Bob Dylan's), Joan Baez (hmmm, wasn't persuaded at the time) and the Paul Butterfield Blues Band.
With a catalogue of folk, country, blues then rock, Vanguard -- founded in the early Sixties and folding in the mid Eighties -- had an impressive roster of artists, many of whom became better known in subsequent decades and acknowledged as being important voices.
Vanguard was home to great names like bluesmen Skip James, Big Bill Broonzy, Buddy Guy and Mississippi John Hurt, the powerful voice of Native American singer/songwriter and artist Buffy Sainte-Marie (whose Universal Soldier was a hit for Donovan and who later wrote Love Lift Us Up Where We Belong) and singular talents like Big Mama Thornton, Odetta, Mike and Pete Seeger, Phil Ochs, Tom Paxton and the heretical Jewish cowboy Kinky Friedman.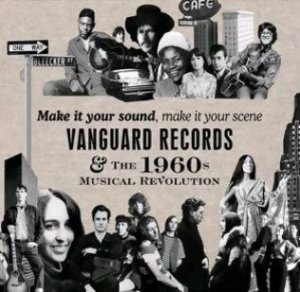 The label has recently been given its due with the four CD collection Make It Your Sound, Make It Your Scene; Vanguard Records and the 1960s Musical Revolution (through Border in New Zealand). It brings together 83 tracks by those mentioned above (not Manitas de Plata however!).
It kicks off with the blues tracks -- Skip James' classic I'm So Glad which Cream would cover is a great opener -- pulls into gospel-folk with the Golden Gate Quartet (one of Dylan's favourites), back into blues with Otis Spann, JB Hutto and John Hammond doing I Can't Be Satisfied with Duane Allman on guitar (a Muddy Waters' song which the young Stones recorded) and then into many and various figures from the early folk scene including Bob Dylan (North Country Blues which appeared on Vanguard's Newport Folk Festival 1963 live album), Baez, Ian and Sylvia, Mimi and Richard Farina and then . . .
Then things just get wired and weird with Country Joe, San Fran folk-rock stoners Serpent Power (Dope Again and Nobody Blues), Circus Maximus, Sandy Bull (who, like Davy Graham in Britain, brought Middle Eastern and North African influences into his music) and Tom Paxton. And others.
Interesting to see who was in some of the psychedelic bands too: Jerry Jeff Walker (who gets a couple of later solo songs) was in Circus Maximus; guitarist Dick Wagner who subsequently worked with Lou Reed and Alice Cooper was in The Frost; the jazz/world music band Oregon included Colin Walcott and Ralph Towner who had credible jazz careers on ECM later; Butch Trucks who joined the Allman Brothers Blues Band was in the 31st of February . . .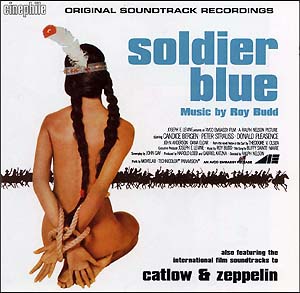 And there are some standout individual songs here, not the least Sainte-Marie's moving, political Soldier Blue from the film of the same name which was a brutal account of an atrocity meted out on a Native American village.
But it is the oddities gathered on the third and fourth discs which bring a smile or make you catch your breath: Baez with a typically pure take on Dylan's Farewell Angelina; Jim Kweskin's catchy pre-Jug Band folk on Mobile Line; Serpent Power sounding like Tom Waits-meets-choral pop on the 50 second Dope Again; Bull's Gotta Be Juicy; Wish I Was a Punk by Notes from the Underground (lamenting being a good boy in school); Kinky Friedman's anti-feminist parody/rant Get Your Biscuits in the Oven And Your Buns in the Bed, and his lovely Sold American about a cowboy star on the skids; Tom Paxton's assertive political folk The Death of Stephen Biko (two years before Peter Gabriel's moving Biko); the strident psychedelic anti-establishment pro-marijuana rock of Elizabeth with You Should Be More Careful; Sainte-Marie again with She Used to Want to be a Ballerina . . .
There's some lame stuff too (Circus Maximus and The Frost), country was a big influence at the time (the whole back-to-the-land hippie sentiment) so there's Gary and Randy Scruggs' Hobo's Lullaby, the Dillards' Dueling Banjos (don't go that part of the country!) and most of us could live without the Kingston Trio and the Country Gentlemen.
But as an overview of a decade -- from the viewpoint of a record company scrambling to keep up with the changing times -- this covers a lot of ground, from Skip James' I'm so Glad to Country Joe McDonald at the end with the pithy soldier's sentiment Kiss My Ass.
Quite a journey in song.