Graham Reid | | 10 min read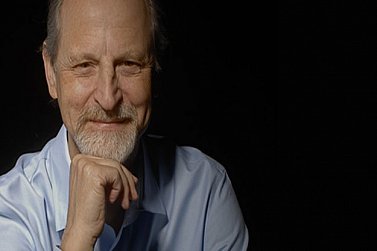 Some people get to sit at the right hand of genius. Eddie Kramer is one of those. As a producer/engineer he has worked with a glittering galaxy of rock's stardom: Led Zeppelin, the Stones, the Beatles briefly, Bowie, Santana . . . The list goes on.
But one name, perhaps even more so now, will alwys be associated with him: Jimi Hendrix.
Kramer was working in Olympic Studios in London when Hendrix was brought there by his manager/producer Chas Chandler. Kramer and Hendrix hit it off and so began an association that continues to this day, more than 40 years after Hendrix's death.
Kramer engineered (perhaps co-produced is the correct word) all of Hendrix's studio albums including the masterpiece double album Electric Ladyland. Today he works closely with the Hendrix estate presenting new albums drawn from the hours of studio recordings which Hendrix laid down.
Since Hendrix's death there have been a slew of posthumous releases, some helmed by Alan Douglas who had briefly replaced Kramer in Hendrix's affections. Notoriously, Douglas (interviewed here) wiped out the original backing musicians from some of Hendrix's studio jams and replaced them with contemporary players. It was controversial, but weirdly it sort of worked.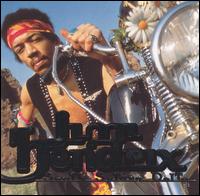 But Douglas has long been gone from the picture and Kramer -- a sensiitve engineer and with a real feel for Hendrix's innovations who did the first Hendrix posthumous album Cry of Love with drummer Mitch Mitchell -- has been behind a very credible series of Hendrix albums including South Saturn Delta, Valleys of Neptune and now People, Hell and Angels.
Where Valleys of Neptune picked up the closing overs of the Jimi Hendrix Experience, People Hell and Angels is material from Hendrix's post-Electric Ladyland period where he started to work with other musicians, some of whom became the core of Band of Gypsys.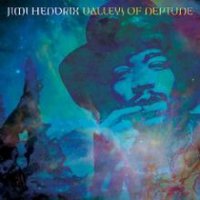 The beautifully packaged album ("You gotta get a copy on vinyl," he says. "It is absolutely stunning, it is silver and black. W ow, I couldn't believe it") has a cover photo by Gered Mankovitz and "I'm proud to say my photo of Jimi at the Record Plant is on the inside".
For a longtime Hendrix fan like myself any Hendrix is good Hendrix, but these are especially loving and caring albums that you have been involved with. For my own information, because I am just working off the music itself in the absence of much information, these tracks on People, Hell and Angels . . . are there any edits or patched together solos which you have done on it?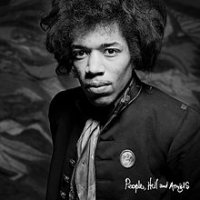 I think Jimi would jump out of his grave if I did that. This is purely from the horse's mouth so to speak. Not saying Jimi was a horse, but he worked as hard as horse and that's for bloody straight.
The history of this album is such that, if I might bore you with a few details . . . there's a triumvirate of three folks who get involved in all of the Hendrix albums and that's myself, Janie Hendrix and John McDermott. We are the three musketeers on anything to do with Hendrix whether it is film or video and particularly audio, and we've done this for more than 20 years now.
We take tremendous pride in it, and I appreciate your comment about a lot of love going in there, there is absolutely a lot of love and respect for the Hendrix legacy and we want to make sure that whatever we put out sounds the best it possibly can.
So having said that, we plan ahead a year or two in advance to make sure that whatever we come out with is something the public does want and will like, and perhaps the critics will like it too. Not that we don't care about the critics but it seems that when fans and critics jump onto something we've done then we know we are doing it right.
So this album. The genesis of it was that we knew we had enough material for one last go at a studio record and this is it. There are going to be no more studio records after this.
The concept behind it was this, if you think about the way Jimi worked . . . which we laughed about a minute ago, about how hard he worked.
If you think about from the time they started in England in late 1966 through '67 – we did two albums in '67 which were Experience and Axis: Bold as Love – then we started at the end of that year on Electric Ladyland and I finished that in New York with him in '68.
The amount of work that went into three albums in 18 months, that is an enormous amount of work and Electric Ladyland was a double.
Imagine you were in Hendrix's shoes. You'd think at that point you'd want a bit of a break, but he would never do that because he was so driven and so questioning of his next move. He wanted to experiment in the studio, because the studio was like a crucible for him.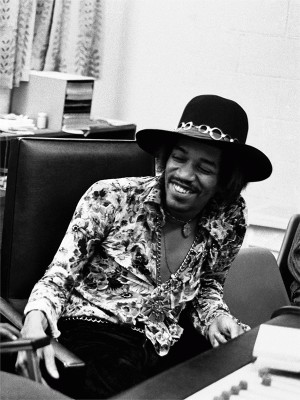 It was a place where he could delve into trying new things and he did. At the end of the Electric Ladyland album he was experimenting with the next thing and what he was trying to do was step outside of the Jimi Hendrix Experience band and try different musicians like Buddy Miles . . . and on the single Somewhere on this record People, Hell and Angels it is Stephen Stills on bass and Buddy Miles on drums. So right off the bat you would get something completely different that he hadn't tried before. And it works, it is a fantastic experience.
So that period from mid '68 to the end of '69, which is what this album represents, is Jimi experimenting and doing his thing in the studio,.
I will say this though, Jimi used the studio as a rehearsal space, and thank god he did because if I wasn't there somebody else would be running the tape, and thank goodness because this was the way he experimented and tried new things.
One of the things that strikes me about this album is there is a relaxed quality on things like Baby Let Me Move You with Lonnie Youngblood on saxophone. It has that jazzy funk-soul feel and playing of the kind I imagine got him kicked out of Little Richard's band. They are on familiar ground and it just seems like a lot of fun.
Yeah, and when you listen to this album the effect is such that it is raw, in-your-face, stripped down and ballsy. It is Jimi unadulterated and not too many overdubs, just in one or two spots. And basically it is just guitar, bass and drums.
There is something wonderful and raw about it. It just hits you in the face.
It does, and Earth Blues? When I heard that I just thought those lyrics were very Dylanesque and perhaps specifically influenced by John Wesley harding which had just come out. He stretches into a lyrical area which I had only heard on a few occasions.
You are so right about the Dylan influence. I don't know if you know this but Jimi had one of the flight bags, a TWA shoulder bag, and the largest item was a rolled up Bob Dylan songbook. He really did love Dylan and studied him, and of course did about three or four of his songs. Jimi's All Along the Watchtower became the definitive version and even Dylan played it that way.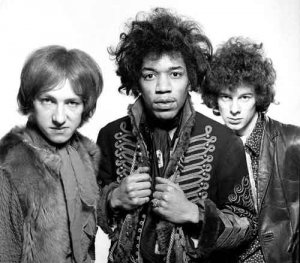 This was particularly interesting period not just musical changes but also personal changes, and political changes in the world around him with Black Power. But if I could go back to the first moment you met him. You met him in the studio for the first time, or had you seen him live in clubs beforehand?
I had heard him on the radio and as very well aware of Hey Joe and Wind Cries Mary. He'd come to England in the late fall of '66 and by the end of the year Hey Joe was out and it was a huge hit and he was already playing gigs in Paris and all over Europe. So by the time he got to us he'd been in the studio and had recorded three or four tracks, but Chas Chandler his producer and Jimi were a little unhappy with the studios they were working in. They'd heard of Olympic which was a brand new studio which we opened in January '67 and he was one of the first clients in there and we just hit it off immediately.
He enjoyed what I was doing and I loved what he as doing and it was a very rewarding experience and we kept trying to top each other in terms of who could do the craziest kind of shit.
What did you think when you first heard him rehearse Third Stone From the Sun? You must have glimpsed the studio possibilities of that piece.
I think that applied to everything and I don't think I could separate any of the songs out by saying 'that one'. You could apply that phrase to whatever song he was working on and I delved into it with glee because everything he did inspired me to do something crazy. So that's what I did.
You enjoyed a very special relationship with him and aside from the first album which I think is one of those cornerstone records in rock, bit Electric Ladyland I remember hearing when it came out it was just an aural experience. It changed the way people thought about albums and the studio. For me that was as important, if not more so, than Sgt Peppers.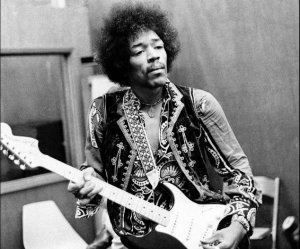 That's very nice of you to say because Sgt Peppers was a huge influence on everyone. I mean you know the story about Jimi playing at the Savile Theatre and the Beatles were in the audience and he opened the show with Sgt Pepper and blew their minds.
Electric Ladyland was a journey and it started iEngland at the end of '67 and we'd already started planning All Along The Watchtower in December/January. Jimi had come out to New York earlier and arrived in late January and I arrived in April so he'd already cut a couple of tracks at the new Record Plant studio and I was asked come out and join him. You know the famous story about Chas and Jimi not seeing eye to eye for obvious reasons on the state of the record. and I think they parted company. It was up to Jimi and I to finish it.
It was a helluva experience, no pun intended. Chas had said something very interesting when we first started working together in '67 and that was, 'the rules are there are no rules' and that always gave me the green light to kick down the doors to try anything from a technological point of view to enhance what Jimi was doing.
I know you've said this is the last of the studio albums but is there enough material in the vaults to consider expanded box sets of those first three albums?
I don't know, that's something John, Janie and I would have to discuss. And we've just finished this one!
Let me say this, that the way it works is we plan well in advance. What is coming down the pipeline though I can say this, there is a tremendous amount of unreleased material in regard to the live shows that were not only recorded but filmed. So we have a huge backlog of stuff and I've already mixed one of them in 5.1 surround sound, I can't tell you what it is though. There will be a lot of great, no beyond great, amazing live shows, most of which were filmed.
I was going to ask specifically about the European tour that the Maysles brothers filmed. I wondered if that was going to come out.
I can't say. All I can tell you is there is a ton of stuff and I am going to be working on another one soon. It's all in the plans.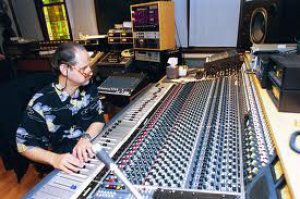 Can I ask you this though. I am looking a shelf full of Hendrix albums on vinyl and CD and among them are many live albums, and that box set Stages. These aren't bootlegs either. The live ones you are considering, they are previously unheard live material?
Certainly unreleased and maybe not even heard.
And any plans of a 5.1 version of any of the key albums. Electric Ladyland would be extraordinary.
It would be, wouldn't it? (laughs) It's certainly a challenge to to do that. But here's the bottom line and unfortunately the bottom line does come into this . . . from a record company perspective, and Sony are doing a great job, probably the best job i've seen on the recent releases.
I agree, and you and I know that the world awash with Hendrix albums – all those Alan Douglas ones – but these are beautifully packaged and sensitively marketed.
We won't discuss the horrid past (laughs) but to answer your question. Sony just look at the numbers and say 'okay it's going to cost $X to do this,what are we going to get back?' Do they feel they could sell sufficient numbers of a 5.1 remixed Electric Ladyland or whatever to make it worth their while. It is always a numbers game. You and I could talk all day about what we should put out or what we would like to put out, but it is governed by many factors.
I understand that, so I won't ask about the mythical Black Gold album*.
Never heard of it (laughs) We will not discuss World War Three.
* This was a solo and autobiographical album which was allegedly almost completed, the tape of which Mitch Mitchell had and played to a journalist. There is more on it here.
There is more on Jimi Hendrix at Elsewhere starting here.