Graham Reid | | 3 min read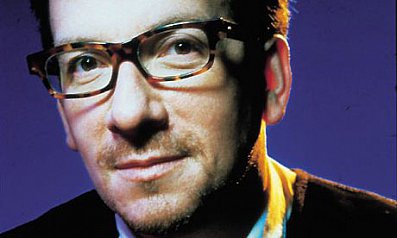 When Elvis Costello plays in Auckland this weekend the expectation is going to be high. Last year he and the Imposters -- two thirds of the original Attractions but which Costello sees as a different animal entirely -- delivered a blinder of a show which offered a breathless pace of hit-after-hit and didn't let up until well in when they left the stage and remained came out for an equally impressive acoustic set.
Trying to top that could be a mission, but he also has the advantage of the unexpected and an enormous back-catalogue to choose from.
On some previous tours with the Imposters, Costello has used the Spectacular Spinning Songbook concept to choose the setlist.
This time out he's not . . . so who knows?
But here -- apropos only of his return bout -- are Elsewhere's choices of 10 great covers that Costello has done in the past.
Of course he's done whole albums of covers (eg Almost Blue, Kojak Variety) and you hardly stop him popping up on tribute albums for a while there . . . as well as throwing in other people's songs onto albums and in live sets (the segue from Dylan's Subterranean Homesick Blues into his own Pump It Up makes very good sense).
But when that Lotto ticket finally comes in good, here are 10 songs we'd hire him to play. But we'd let him choose the order.
There is a considerable amount of Elvis Costello at Elsewhere including interviews (start here) but this is something a little different . . .
Smile (music by Charles Chaplin, words by Geoff Parsons and John Turner). Recorded during the sesions for the album When I Was Cruel. Find it on the b-sides and previously unreleased studio tracks album Cruel Smile.
Getting Mighty Crowded (written by Van McCoy -- who also wrote The Hustle -- and made a hit by Betty Everett). Find it on the Ten Bloody Mary's and Ten How's Your Father collection or Get Happy expanded editions.
Baby It's You (written by Bacharach-David although Costello doubtless first heard the Beatles' version on Please Please Me) He does it with Nick Lowe. Find it on the collection Out of Our Idiot.

Walking on Thin Ice (written by Yoko Ono and famously the tape of which John Lennon was carrying the night he was shot). Terrific song. Find It on the Ono tribute album Every Man Has a Woman Who Loves Him.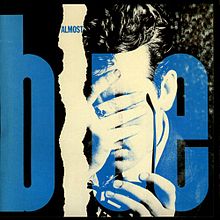 A Good Year For The Roses (written by Jerry Chestnut and recorded by Alan Jackson and George Jones). Costello recorded it in Nashville -- as with all the others songs on the album -- for Almost Blue.
Don't Let Me Be Misunderstood (made famous by Nina Simone and the Animals) Find it on King of America.
My Funny Valentine (written by Rodgers and Hart, a jazz standard). Costello's father was a jazz musician and doubtless this would have been familiar from childhood. Covered by hundreds of artists. Find it on The Very Best of Elvis Costello.
I Threw It All Away (written by Bob Dylan). Surprisingly Costello has recorded few Dylan songs, although that will be rectified soon when he, T Bone Burnett and others set some of Dylan's unrecorded Basement Tapes-era lyrics to music. Find this one on the covers album Kojak Variety.
His Latest Flame (written by Doc Pomus and Mort Shuman, and made famous by Elvis Presley). Recorded during the same Nashville sessions for Almost Blue, this -- which also features Nick Lowe -- turns up on bootlegs like Nashville and More.
She (written by Charles Aznavour). Favoured by Costello in what we might call "the vibrato years", there are a number of versions but the most moving is with the London Symphony Orchestra. Released as a single and heard on the Notting Hil soundtrack and the '99 compilation The Very Best of Elvis Costello (among other collections . . .
We could go on and on (his furious treatment of Nick Lowe's What's So Funny 'Bout Peace Love and Understanding for example, although Elsewhere prefers Lowe's slower and more melancholy version) so . . .
Feel free to add your own under Post A Comment. Costello gives you plenty of cover versions to choose from.