Graham Reid | | 3 min read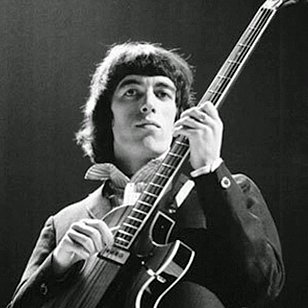 When he was in the Rolling Stones, bassist Bill Wyman was mostly an impassive and seemingly disengaged presence on stage, only occasionally flicking a knowing look at drummer Charlie Watts as Mick Jagger pranced and preened.
Bill Wyman was the Silent Stone.
After he left the Stones in '93 however he wrote Stone Alone, a strangely compelling and scrupulously detailed account on their early years in which he noted – because he kept a diary and still does – just how many women he'd slept with. It was in the hundreds. And that was in '65.
Couple that with the admission by Wyman's teenage bride Mandy Smith that they'd first slept together when she was 14 and . . .
Bill Wyman was the Sleazy Stone.
These days of course he is not a Stone at all, although he has written a number of books about them (he's got the diaries and memorabilia), owns three Sticky Fingers restaurants, and has run his own Rhythm Kings band, as well as belatedly releasing a new and somewhat tedious album under his own name, a mere 33 years after the last.
So today he is the Non Stone . . . even more so if you look at the recently released expanded edition of the Stones '71 album Sticky Fingers.
Aside from him being in the posed band shots, there are noticeably few photos of Bill Wyman in the accompanying booklet with the two CD/DVD edition . . . and he doesn't feature on any of the five postcards in the box either. Mick, Keith and Charlie get individual portraits, Keith is at the centre of another (with Mick Taylor and Mick Jagger on each side) and a live shot has Jagger with saxophonist Bobby Keys and Mick Taylor.
And, aside from being in band promo shots – he was equally marginalised, absent or distant'n'blurry in the photos which came with the recent reissues of the Stones' Some Girls and Get Yer Ya-Ya's Out, and the Grrr! box set.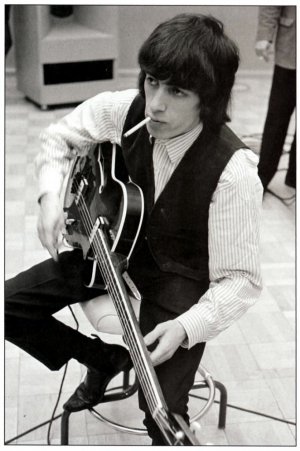 It's as if Wyman is quietly being written out of the Stones story.
And that's unfair.
While Watts gets considerable kudos for his role in the Stones' rhythm section – deservedly so – Wyman was equally important. Right from the start when they were playing Chuck Berry and blues covers, through their pop-into-rock hits of the mid Sixties (The Last Time, Satisfaction, Paint It Black etc) and on classic albums like Beggar's Banquet, Wyman's bass was an anchor.
And he could pull down the requisite reggae chops and disco tropes (Miss You) when the band moved in those directions too.
In '82 Charlie Watts said of him, "I think Bill Wyman is an incredible bass player. Some people don't know what he's doing, really, but it's right. You don't really hear him actually half the time, or I don't, but he's right and very rarely wrong. He's very comfortable to play with."
Three years later Keith Richards said, "Bill, he's kind of like Charlie. He just keeps amazing me. He just keeps getting better. He's not always what I'm expecting. I know he's good, and he's always there. But I kind of take his playing for granted. And then when I listen to what he's doing, I realize he's not always playing the same thing. He's much better than we think."
Perhaps that is the problem, Wyman was a quiet – and on a personal level, very different – Rolling Stone.
Unlike John Entwhistle and Keith Moon in the Who's heyday, Wyman and Watts eschewed technical flash in favour of the song. They held down the lower reaches so the showmen could shine.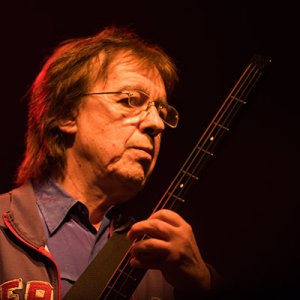 But Wyman was an excellent bassist as any fair hearring of the Stones catalogue will attest.
And give the man some credit, he wrote one of the only two standout songs on Their Satanic Majesties Request (although to be fair In Another Land didn't have too much competition there).
But that's also Bill's bassline holding down 2000 Light Years From Home.
Wyman was very dissatisfied with just being allocated two songs in the Rolling Stones reunion shows a few years ago and has declined any further involvement with them.
And increasingly he seems to be being written out of their story.
Still, it could be worse.
Last month Wyman made a huge and righteous protest when the Dartford Borough Council put up a plaque at the local railway station saying Jagger and Richards had met there in '61 and went on to form the Rolling Stones.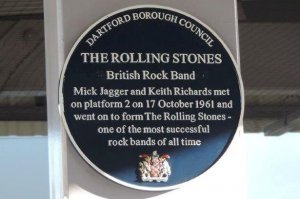 No mention of . . . founder Brian Jones whose band the Rolling Stones originally was?
"It should be to Brian Jones. It's wrong," said Wyman who was "disgusted" by it.
"I don't like history re-written. Mick and Keith didn't create the Stones, they were part of it, like all of us.
"Brian wanted to form a blues band and enlisted each member one by one. He gave us the name, he chose the music and he was the leader."
The plaque can and will be changed . . . the packaging of the Rolling Stones albums being reissued these past few years which marginalise Bill Wyman can't and won't be.