Graham Reid | | 2 min read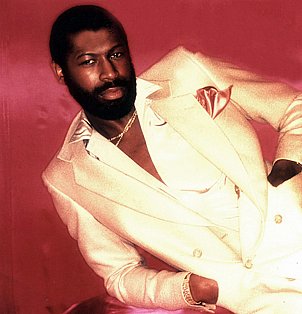 When the great soul singer Teddy Pendergrass was involved in car accident in early '83 which left him a paraplegic, he was at the height of his career as a crossover artist whose smooth style of bedroom ballads matched that of Barry White and Marvin Gaye.
He had brought an emotional depth and sexual ache to many of his more recent songs (titles included Love TKO, Feel the Fire, I Can't Leave Your Love Alone).
He'd enjoyed a remarkable decade since coming to attention out front of Harold Melvin and the Blue Notes, taking If You Don't Know Me By Now and the disco-era classic Don't Leave Me This Way (which was covered to greater success by Thelma Houston) to the charts.
Pendergrass was steeped in the church (he was a deacon and had aimed for the ministry) but like Marvin Gaye he could ooze a steamy sensuality given the right material.
And the songs came from the best, among them the Gamble and Huff team for whom Pendergrass became their mouthpiece, Ashford and Simpson, Peabo Bryson . . .
In his early solo career he could flick off a disco-inspired song with ease, but it was when he turned his soul and sound to songs of sensuality and sexual ache that he really scored big . . . and these songs, coupled with his good looks, made him an attraction for the ladies.
He had women-only concerts . . . although you'd be allowed to speculate if the transsexual nightclub artist in his Rolls Royce the night of the accident would have been allowed in.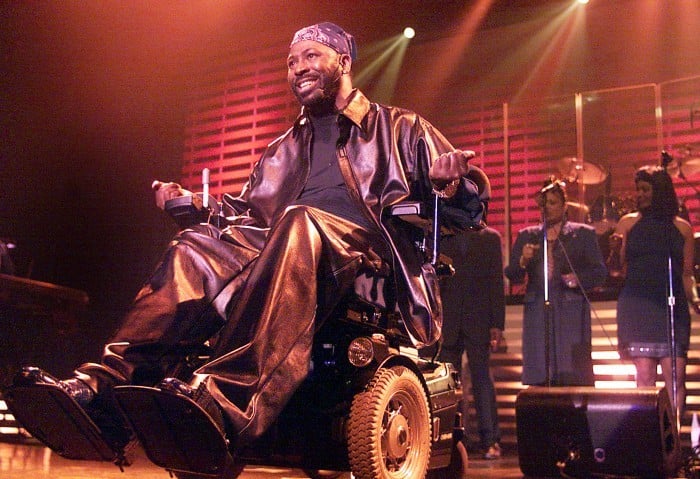 Naturally things were never the same from then on (he did appear at Live Aid and also had an intermittent recording career until his death in 2009) but prior to that he had been one of the most important faces in the sound of Philly soul.
This three CD set pulled from the shelves at random for this on-going column -- 41 songs, the first half dozen with the Blue Notes including those two classics -- just cover his career before the crash so pulls together a very good cross-section of his work, much of it penned by Gamble'n'Huff.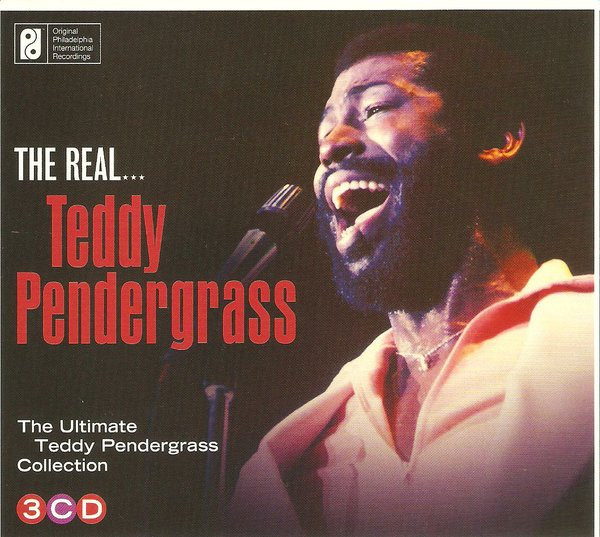 It is smooth, sexy, soulful and -- best of all perhaps -- it was dead cheap when it came out, it was part of a $10 collection in this "Real" series which also included Elvis in the Sixties, Bill Withers, Sinatra, Louis Armstrong, Harry Nilsson, Johnny Mathis, early Duke Ellington, Bille Holiday, Count Basie . . .
Better take maybe $20 or $30 with you when you pop in to pick this one up for late-night play?
.
This particular compilation isn't on Spotify but a huge selection of original albums and remixes are, see here.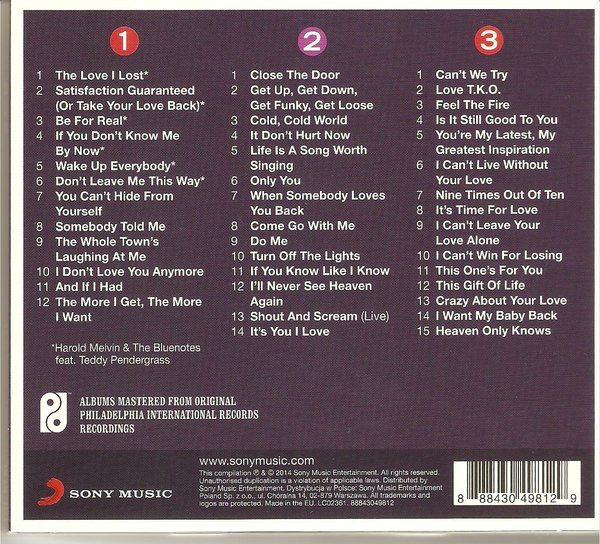 .
Elsewhere occasionally revisits albums -- classics sometimes, but more often oddities or overlooked albums by major artists -- and you can find a number of them starting here.
Usually we pull out records but given our collection is in lock-ups after the flooding we will sometimes resort to random CDs like this one.