Graham Reid | | 1 min read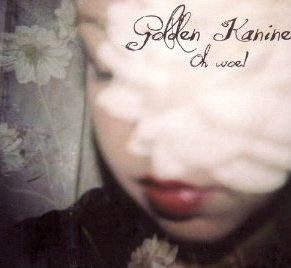 There seems to be an interesting musical culture in Sweden which every now and again appears on the scanners of the rest of the world. In the pop world we can see a lineage between the Wannadies and Peter Bjorn and John, but there is something else also.
It sounds like there is a small and individual scene which, for want of a better word, might be considered a Scandinavian take on "alt.country". But with more snow than dusty desertscapes.
Baskery and Hyacinth House have previously appeared at Elsewhere with their particular brands of Americana and country-rock, and now here comes the five-piece Golden Kanine who, with guests on cello and violin, would seem to be kindred spirits with those on the brooding, often slightly frosty Iron and Wine/Willard Grant Conspiracy axis.
That they are on Glitterhouse (home label to such idiosyncratic talent as Willard Grant, Chris Eckman, Baskery and Hyacinth House of course, Hobotalk and Thomas Dybdhal) perhaps explains something too.
There are some beautifully dark vocals here in songs which shift between emotional detachment (Fire with its "I will see through you") and of promise and compassion (Law of a Probable Outcome).
Equally there is quiet anger (Get By which seems to be about a friend's attempt at murder and/or suicide which includes "the voices in your head they turn you on . . . well you're an asshole") and also foot-tapping optimism (on Climb, "these days were made for us and should not be given away" which comes with jazzy banjo and trombone).
When a deep and mysterious lyric is matched with a memorable melody (and that is quite often) this one just hooks you quietly then reels you in: Fire, the spooky Law of Probable Outcome (with distant guitars and whispery vocals) and the barely-there A Change all have that going for them.
From a country you probably never think much about comes a band you've perhaps never heard of . . .
Very much worth discovering for yourself.
Like the sound of this? Then check out this.