Graham Reid | | <1 min read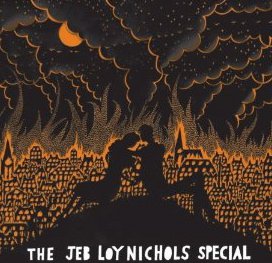 Understated soul-jazz/folk-country singer Nichols lives in Wales but grew up in Missouri, moved to Austin where he assimilated alt.country, after seeing the Sex Pistols shifted to New York then on to London where he flatted with Adrian Sherwood (On U Sounds) and Ari Up (the Slits) before launching a solo career in the late NIneties.
Quite some background, so as expected his albums weave a strange, indefinable magic with reference points in recent Nick Lowe, JJ Cale and classic Boz Scaggs (the latter on the terrifically slippery Countrymusicdisco45 which also appeared on his 2009 album Parish Bar).
Here he also alights on acoustic Anglofolk (Nothing and No One), soulful pop takes on Merle Haggard's Going Where the Lonely Go and George Jackson's Ain't It Funny, and a well understood treatment of Donny Fritts' country ballad People Like You.
Nichols is close to the Memphis country-soul of Dan Penn, Spooner Oldham and Charlie Rich, and he brings just enough folk and blues to the mix, which means the late Larry Jon Wilson's Things Ain't What They Used To Be And Probably Never Was and Townes Van Zandt's Waiting Round to Die are in very safe, smooth hands.
Mature comfort-music for matured folks.
Like the sound of this? Then try this.