Graham Reid | | 8 min read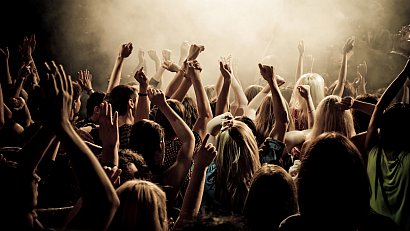 And now for the big reveal.
Recently we posted the Elsewhere "best of the year" list and also a "best of reissues", and now comes the readers' chance to have their say.
Some of these albums below Elsewhere had in our list, others we reviewed during the year but didn't make our final cut.
(And, as always, some people mentioned albums that had come out last year, and sometimes ever further back. It attests to the music's durability . . . . but perhaps not to that reader's sense of "time".)
I've added a link to those one we wrote about but which didn't make our final cut so you can see what Elsewhere had to say. The * indicates an album we did have in one or other of those previously mentioned lists.
That is it (officially) from Elsewhere this year. Reviews and articles will continue to appear and I may mention them on Facebook . . . but otherwise we are off to have a lie-down after a busy year.
All the very best to you and yours, have a safe and happy holiday season and we shall see you on the other side . . .
Graham
READERS' WRITE
Brian says . . .
The Dave Rawlings Machine, Nashville Obsolete. (He adds, "I fondly believe my pre-order package of poster, t-shirt and CD played some small part in their decision to play the Civic").
Clive offers . . .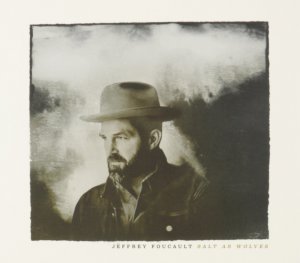 Black Lillies, Hard to Please. And not because of the cover
Jeffrey Foucault, Salt as Wolves.The Ghost Repeater is back
* The Chills, Silver Bullet. It has taken me 40 years to get into the Dunedin sound!
* Neil Young, Blue Café. About time he put out something I could listen to
* Mel Parsons, Drylands. A beautiful record
* Tami Neilson, Don't Be Afraid: Peggy Lee or Emmylou, she is a bit of lots of fabulous girl singers.
Richard Hawley, Hollow Meadows: Great to have the old crooner back after disappointing last effort
Chris K says . . .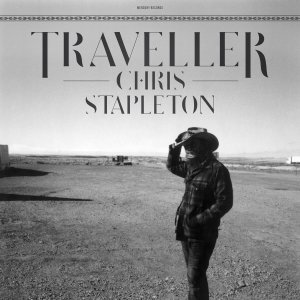 Chris Stapleton, Traveller: In July this year I finally got a chance to listen to this. I had read enough on overseas music blogs to be curious enough to investigate.
Five months down the line and I have listened to and enjoyed this album more than any other this year so it is a no-brainer for my album of the year. Since then he has picked up New Artist of the Year, Male Vocalist and Album of the Year Awards at the Country Music Awards which made everyone sit up and take notice, resulting in the album topping the Billboard charts and selling almost three quarters of a million units.
It's great when talent gets recognised and rewarded! The album offers nothing new and doesn't need to. It is just a triumph of great songwriting where you can feel that music keeps him alive (or at least sane) and that he has lived every note and word on the record
Keith's list . . .
1. Lonelady - Hinterland
2. Courtney Barnett - Sometimes I Sit And Think..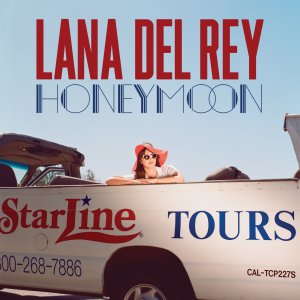 3. Lana Del Rey - Honeymoon
4. Shamir - Ratchet
5. * Blur – The Magic Whip
6. Roisin Murphy - Hairless Toys (shoulda won the Mercury)
7. Josefin Ohrn + the Liberation - Horse Dance
8. Wolf Alice - My Love Is Cool
9. Grimes - Art Angels
10. Shopping - Why Choose
Costas says . . .
Wilco - Star Wars
* Chills - Silver Bullets
Gary Clark Jnr - Sonny Boy Slim
* Neil Young - Bluenote Cafe
Chris P offers his favorite four . . .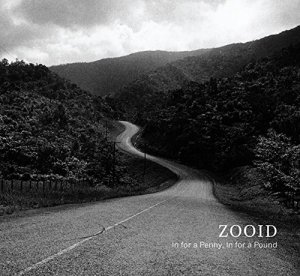 Henry Threadgill - In For a Penny, In For a Pound (another mind-blowing classic from one of the best bands on the planet. There is nothing quite like them and this is unfortunately their swan song, but all good things must come to an end).

Harris Eisenstadt - Canada Day IV (another classic from Eisenstadt's long running Canada Day group).

JD Allen - Graffiti (on face value nothing too earth shattering but Allen has a flavour that I really dig and this is another fine outing that got many, many spins from me this year).

Nate Wooley - (Dance To) The Early Music (this got tongues wagging among jazz fans/nerds as Wooley apparently betrayed the avant-garde by recording an album of Wynton Marsalis tunes. As usual people jumped to conclusions without reading the liner notes (it's not a tribute but nor is it a 'wink wink' irony fest) let alone actually listening to the music itself. Excellent stuff.
Tom D points us to . . .
Viet Cong - Viet Cong: Do I want a whole album of this? Maybe. This year's A Place To Bury Strangers.
THEESatisfaction - EarthEE : I tried to like Clipping, but honestly, this is the Sub Pop rap album I keep coming back to.
Nadine Shah - Fast Food: I'm not so sure this will last, but it's so beautifully retro cool and her voice is so stunning I think it just might.
Courtney Barnett - Sometimes I Sit and Think, And Sometimes I Just Sit: A bit of a slow grower, but boy has it grown.
The Bohicas - The Making Of : Fun! It's OK to just have fun sometimes eh?
High Wolf - Growing Wild: Like most of Leaving's output it's pretty fucking interesting, but this one is a good deal catchier than most of them.
Offshore - Offshore: Posthumous release - great loss I didn't even know about.
Seven Davis Jr - Universes: Never heard of him before, but effortlessly enjoyable and the remixes are great too.
Daphne & Celeste - You and I Alone: Heavenly pop hit.
Drake - If You're Reading This It's Too Late: Not a fan of pretty much anything else I've heard of his, but this contractual obligation exit album is fantastic.
Мiley Cyrus - Мiley Cyrus And Her Dead Petz: Yes it's not even close to a full album as is but it's so bloated that if you cull out the filler and nonsense, what's left is a bloody remarkable album.
Philophon: Pretty much everything this Whitefield label has put out this year
And for some reason I feel a need to include people who I was really looking forward to hearing from this year and then was largely (not completely but still pretty much) disappointed by what they came up with: Hot Chip, Anthonie Tonnon and Young Fathers
Geoff is succinct . . .
I would add Anthonie Tonnen's 'Successor', 'Introducing Darlene Love' and Richard Thompson's 'Electric'.
Best live performance of the year: Conor Oberst + The Felice Brothers at The Powerstation
Graham H is even more so . . .
David Gilmour album
Gin Wigmore album
Jeremy says . . .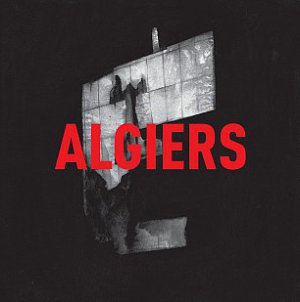 Algiers – Algiers
Melody Gardot – Currency Of Man
Sinkane – Mean Love
Courtney Barnett – Sometimes I Sit And Think And Sometimes I Just Sit
* Mbongwana Star – From Kinshasa
Jamie XX – In Colour
Wilco – Star Wars
* Lizzy Mercier Descloux – Press Colour
Clive offers in our reissues selection
(pretty much what we've said, already!?)
* The Rolling Stones: Sticky Fingers box set, country,blues and rock. The best record they ever made and Eric Clapton on Brown Sugar on bonus CD.
* Larrys Rebels: I Feel Good. Takes me back 50 years to Galaxy ,Top 20, Bo Peep days.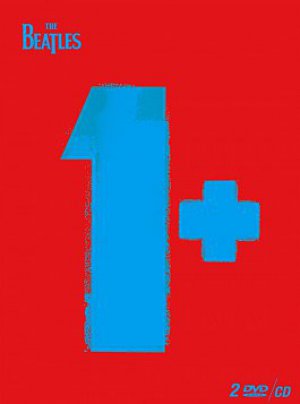 * Bruce Springsteen: Ties That Bind box set. Still waiting to receive it, but based on Graham's review and the fact that it includes his greatest song of 'Point Blank' it is in.
* Beatles 1+ : CD and two DVDs. It's great to hear all these gems again.
* Led Zeppelin: Coda boxset. This is very good, had not played my old CDfor over 20 years
Led Zeppelin: Physical Graffiti box set. This is still so powerful!
* Bob Dylan, 1965 - 1966, The Cutting Edge: There is some great stuff on this and it has lead me back to his three great albums all made in this period: Bring It All Back Home, Highway 61 and Blonde on Blonde (which has the mighty Glen Campbell playing on it)
And Blair brings it all home with . . .
Depression Cherry – Beach House – synth heavy with nice slide touches, played this a lot during the second half of the year.
Heigh Ho – Blake Mills – ridiculous echoes of Ry Cooder and David Lindley in guitar playing but then again can't see anything wrong with that.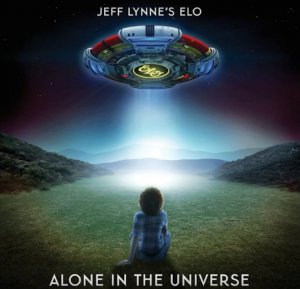 Jeff Lynne's ELO – Alone in the Universe – OK so it sounds just like the Tom Petty album he produced ("Into the Great Wide Open" complete with drums sounding like a cardboard box being hit) and several others BUT there are melodies everywhere and the best Beatlesque intent this side of the Beatles as consistent with what his whole career was built on.
* The Ties That Bind –Bruce Springsteen – yes a reissue but "new" songs still beat most guitar bands output today hands down. Holy Grail for hard core fans –following the breadth of material on the Darkness box set and given around this time he effectively wrote a whole album for Gary US Bonds gives a rough count of over 100 songs – prolific is an understatement.
Something More Than Free –Jason Isbell – manages to avoid modern generic country cliché to reveal a talent for storytelling and nice melodies.
The Desired Effect – Brandon Flowers – 2nd solo album from Killers frontman , more modern production with echoes of techno and even sampling the Bronski beat. One of the more affective singers around.
Ryan Adams – 1989 – talented bugger has done it again – makes it all seem effortless – never heard the actual Taylor Swift album and don't particularly want to but there are some great songs and arrangements here.
Sing Into My Mouth- Iron and Wine/Ben Bridwell– this got panned but I really like it – and I don't recognise the covers except for the Talking Heads track. Like the rootsy production with the pedal steel and acoustic guitars. For fans of the Band of Horses.
All Your Favourite Bands – Dawes – Young guys who can name drop Robbie Robertson as a supporter. Brings back guitar solos into arrangements. Slightly too earnest but well worth a listen or two.
Greenwood Shade – Sleepwalkers. Hadn't heard of these guys until Ryan Adams name dropped them via Twitter. Catchy melodies.
Bubbling Under
Venus –Joy Williams
Down to Believing – Alison Moorer
* The Magic Whip – Blur
* Currents - Tame Impala
And if you want to have your say in a pithy way then just the the Post A Comment link below.