Graham Reid | | 5 min read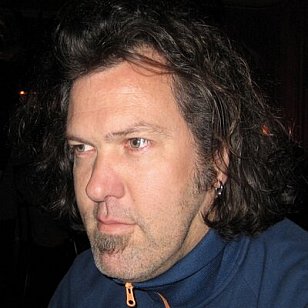 Producers and engineers rarely get the credit they deserve, they just exist in the small print for those who still buy CDs and never rate a mention at all in streaming services.
But without them . . .
Unless they are big names – we think immediately of Eno, Hannett, Martin, Godrich, Visconti etc among overseas players past and present – they are those who also serve but stand and wait.
Producer and engineer Brett Stanton has seen his share of justifiable recognition for his respected and sometimes award-winning work for the Phoenix Foundation (and solo offshoots) and Holly Smith locally, and on albums for the Cruel Sea and Beasts of Bourbon among others.
His name now appears as co-producer with Eb & Sparrow on their new – and rather different sounding – album Seeing Things which they are about to tour (see dates below).
So let's tip our hat to the man who has helped craft this excellent new album which lifts Ebony Lamb from her alt.folk work into something more akin to an aching and soulful balladeer with her heart still in the dust'n'twang of country . . . but through terrific new musical settings has emerged as someone different.
So Brett Stanton, tell us . . .
The song where you really first heard the production was . .. .
The first time I heard the production of a record was when I was eleven years old and didn't know what production meant. It was 'Dare' by The Human League produced by Martin Rushent, who I stalked and chatted to on Facebook a few years ago until he died. Lynn drum machine and no guitars, pure pop.
Ever bought an album for the producer rather than the artist? If so which?
Not really, I guess the closest I got was The Good, The Bad and The Queen which is a super group of sorts that the producer, Danger Mouse is a key contributor. A great record, they are rumoured to be working on a new one with Tony Visconti.
The one producer you will always listen to, even if they disappointed you previously, is?
I cannot display that level of loyalty. George Martin worked on some shockers for what it is worth.
As producers: George Martin or Joe Meek; Phil Spector or Rick Rubin; Quincy Jones or Dr Dre; Brian Eno or Nigel Godrich?
(quick answer) Martin, Spector, Jones, Eno and Godrich.
(long answer) They are all gods, Eno's records with Talking Heads and 'My Life in The Bush of Ghosts' are incredible and I have always had a soft spot for 'Are We Not Men?' Devo which had the stellar credits of Conny Plank/Eno and Bowie.
Phil Spector and Joe Meek have personal tragic stories which add to their mythologies. Spector shot and killed a woman in his house, and Meek shot and killed his landlady then shot himself.
Quincy Jones is 85 and shot his silly old mouth off the other week and embarrassed himself but just listen to Sinatra at The Sands and all is forgiven. I am a Nigel Godrich man, obviously for his Radiohead work, but my fave record of his is 'Sea Change' by Beck, is stunning.
My favourite producer must be Conny Plank, the "midwife of Krautrock", he worked on so many great records from Germany in the Seventies, Neu, Cluster, Harmonia, Guru Guru, early Kraftwerk and even Stockhausen. In the Eighties a lot of New Wave bands. There is a story that Conny quit U2 album Joshua Tree, declaring, "I cannot work with the vocalist."
The three songs (yours, or by others) you would love everyone to hear because they so well produced are . . .
Immer Weider - Harmonia
Heroes - Bowie, watch Visconti deconstruct it on Youtube.
Tomorrow Never Knows - The Beatles
The recording studio you'd most like to visit just to get the vibe would be . . .?
Hansa Tonstudios - Berlin
When I was starting out as an assistant engineer, I got to work with Tony Cohen a lot. He regaled me with romantic tales of Hansa when he worked there in the Eighties on Nick Cave records among others. I Got to visit it on my first day in Berlin. I was on a walking mission about the city with two2 friends, one a Berliner and a bigger Bowie fan than anyone I know. We had just seen The museum of the eternal horrors or some such place. My new buddy Christian says 'Hey we can go to Hansa, it's just over there." We enter and our tour guide negotiates us entry at reception. It was a Sunday morning and as the main hall was now a venue and conference centre there was a church service in progress. The pastor was an Australian and the worst public speaker, we stood at the back and respectfully shut up and snuck a few fotos of the old recording room which is a huge wooden ballroom. The vibe was huge! Bowie recorded Blackstar there before he died.
The best book on music or musicians you have read is . . .
Lipstick Traces: A Secret History of the 20th Century - Greil Marcus. It's a book about music's cultural effects but not of music itself.
If you could co-produce with anyone it would be . . .
Dunno, anyone that would have me. I co-produce with the artist I am working with at the time.
The last CD or vinyl album you bought was . . . (And your most recent downloads include . . .)
Apart from a bunch of second hand nonsense, Flying Microtonal Banana – King Gizzard and The Lizard Wizard. Awesome band. I am also listening to a lot of '70s and'80s female artists because I have a 4 year old daughter and because I love Kate Bush. The Hounds Of Love is a Masterwork, produced by Kate Bush.
One song, royalties for life, never have to work again. The song by anyone, yourself included, which wouldn't embarrass you would be . . .
Like a Rolling Stone. I personally have never garnished much in the way of royalties. Who is going to be embarrassed by royalties for life?
Analogue or digital; vinyl, CD or streaming?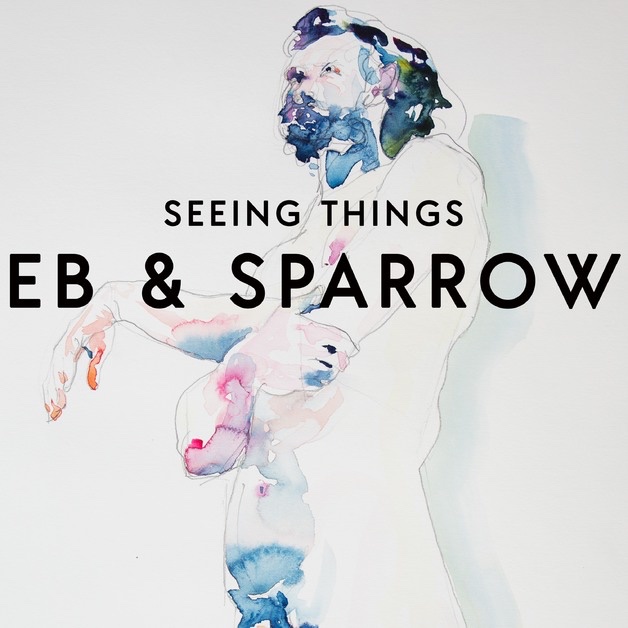 I don't really care anymore. In my youth I was an audiophile (yawn) and had a great hifi setup with a boss turntable. Sold it all for drugs in the '90 so… I recently bought a turntable again after 20 years and am really enjoying it.
That being said I daily commit various crimes against audio because of convenience, YouTube, Spotify, iTunes, whatever. The format doesn't really matter, the music matters, I know people are releasing records on cassette again, go figure that out, because I can't.
Cassettes were a bad idea the first time round.
Production on a daily basis: What's the ratio of inspiration/perspiration?
It feels like 1:99 but is probably more like 20:80. Making records is work.
Ever woken up hearing the sound of a song fully-formed in your head? If so which one?
Nope, can't say I have. I'm not that clever.
And finally, what do you as a producer bring to an artist which you believe can be your unique contribution?
Affordability, availability and a sense of humour.
EB & SPARROW SEEING THINGS TOUR DATES
MARCH 29 Wellington - San Fran 7.30PM
APRIL 6 Nelson, Deville Café & Bar 8PM
APRIL 7 Onekaka, Mussell Inn 7.30PM
APRIL 13 Auckland, Tuning Fork with Carnivorous Plant Society 7.30PM
APRIL 14 Hawkes Bay, Haumoana Hall 7.30PM
APRIL 20 Dunedin, The Captain Cook Hotel 8PM
APRIL 21 Christchurch, Bluesmoke 8PM
APRIL 27 Whanganui, Lucky Bar 8PM
APRIL 28 Kimbolton, Sculpture Festival (day event)
APRIL 28 Palmerston North, Joseph Street Kitchen 8PM
MAY 11 Wairarapa - Kiwi Hall Featherston 8PM
MAY 12 Gisborne - Dome Theatre 8PM