Graham Reid | | 6 min read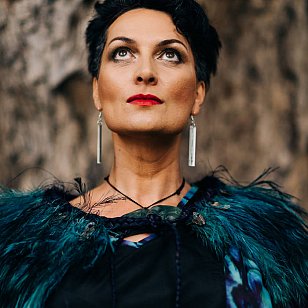 And suddenly, it seems – although she has always been there – singer and taonga puoro artist Ariana Tikao is everywhere.
In the past few weeks at Elsewhere she has been one of the contributors on the John Psathas/Jack Hooker-instigated global collaboration album It's Already Tomorrow and is half of the duo with Al Fraser on the wonderful Nau Mai E Ka Hua album ("outstanding" we called it).
Further back we wrote about her own 2012 album From Dust to Light, and noted her contributions to the 2017 album Te Pari o Auahatanga and Fraser's 2018 album Toitu te Puoro . . .
Just a few days ago she and Fraser performed at the Arts Foundation Icon Awards.
Time overdue then to ask the accomplished and interesting Ariana Tikao some questions . . .
The first piece of music which really affected you was . . .
as a teenager I went through a phase of listening to Terence Trent d'Arby's 1987 album 'Introducing the Hardline According to Terence Trent D'Arby'. I even went to a school dance dressed as him once! I particularly loved the song 'Sign Your Name' and I remember singing an acapella version of it to my friends in the wardrobe of Dunedin's Fortune Theatre dressed in a glam red gown. My friend Milly was working there as Stage Manager at the time. I still love the gentle rhythm and lilt of it, and its pure romantic sentiment "…we started out as friends, but the thought of you just caves me in".
Your first role models in experimental music were . . .
Richard Nunns and Hirini Melbourne after seeing them perform together at the Ngāi Tahu arts festival in the Dunedin Town Hall in 2000. I love the interaction that occurs between players improvising on taonga puoro. The evocative voices of the taonga come to life with the reverb in a venue like that too. The space between notes and the echoes become part of the performance like a ghost in the machine. Not long after that event I began working with Richard when he came in to play on my 'Whaea' album.
Did you grow up listening to rock music, and if so who or what bands when you were 14?
I mostly listened to pop around that age. The first record I bought was 'Prayers be Answered' by the Dance Exponents (when I was around 12). At high school I got into early David Bowie, through my friend, the aforementioned Milly. We both moved from Christchurch to Dunedin in 1990 and then I really got into bands such as The Bats, the Verlaines, and the Stone Roses, and one particularly memorable live show from those days was by the all woman punk/post-punk band 'Fatal Jelly Space' who were touring from Auckland.
If music was denied you, your other career choice would be . . .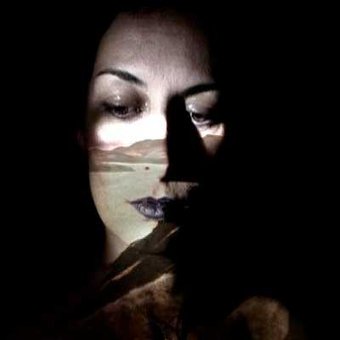 I have in fact had another career alongside my music working as a librarian and archivist. I'm about to leave my job at the Alexander Turnbull Library where I've been for nine years, to dedicate myself to my music and other contract work. It has actually been great to have a professional career that I've been intellectually stimulated by, and where I felt I could make a difference to others, particularly with the work I did describing Māori archival collections and making them more accessible.
The three pieces of innovative music from any period (yours, or by others) you would love everyone to hear are . . .
1. Mari Boine performing 'Goaskinviellja / Eagle Brother' (Oslo Opera House, 2009). I have loved Mari Boine's music ever since a Norwegian friend gave me some of her music back in the mid 90s. It is rooted in the traditional Sami joik, but she is well known for her cross-genre collaborations with musicians from all over the world. I'm a big fan of drones so love the driving force of the guitar and other instruments in this piece, contrasting so beautifully with Mari's soaring vocals.
2. Al Fraser and Phil Boniface from their album 'Ponguru' exploring the lower frequencies of taonga puoro and double bass. One of my favourite tracks is 'Pūtōrino Suite: First Light – Crossing – Waiting –Wayfaring' such stunning pūtōrino playing from my friend Al, and with very subtle underlying bowed bass textures by Phil.
3. Duo Bud performing 'Dark Silence' I've just discovered this Korean duo and really love the joy in this performance, and the intensity of just two instruments that are played with such skill and energy. https://www.youtube.com/watch?v=43YIE4bqx5s&ab_channel=JourneytoKoreanMusic
Any interesting, valuable or just plain strange musical memorabilia or instruments at home ...
most of my instruments are probably interesting and/or strange to most people. I have some that are found instruments, eg. Driftwood and stones, and then some that are intricately carved and made specifically for me by Brian Flintoff and other makers. One of my most precious is 'Te Iriraki o Waitaiki', my Pahū Pounamu made for me by the late Russell Beck.
The best book on music or musicians you have read is . . .
Paul Kelly's 'How to Make Gravy'
If you could get on stage with anyone it who would be?
My new band 'Tararua' with Al Fraser, Phil Boniface, and Ruby Solly (we haven't played a live gig yet but have composed and recorded an album) and Paddy Free on electronics.
The three films you'd insist anybody watch because they might understand you better are . . .
The Matrix; Fools and Dreamers, the doco about the Hinewai Reserve (that I co-wrote the soundtrack for with Karl Steven); and my music video for my song Tuia, made by Louise Potiki Bryant (sorry that's a bit of a cheat!)
The last CD or vinyl album you bought was . . . (And your most recent downloads include…)
It's Already Tomorrow (a collaborative album I worked on recently, which is actually coming out on vinyl which will be a first for me); and Reb Fountain's latest self-titled album which is amazing. I saw her show recently at Meow and it was one of the best live performances I've seen in a long time.
One piece of mainstream pop music, royalties for life, never have to work again. The song by anyone, yourself included, which wouldn't embarrass you in that case would be . .
Blackbird, by the Beatles.
The poster, album cover or piece of art could you live with on your bedroom forever would be . . .
My friend Jenny Rendall's painting which is the cover art of my Tuia album.
You are allowed just two albums of any genre to take on a month-long retreat, they are . . .
Big Thief 'U.F.O.F.' and 'Te Ku Te Whe' by Hirini Melbourne and Richard Nunns.
.
David Bowie sang, "Five years, that's all we've got . . ." You would spend them where and doing what?
Doing exactly what I'm doing now, but maybe throw in the possibility of some overseas travel, and more time in the wilderness tramping.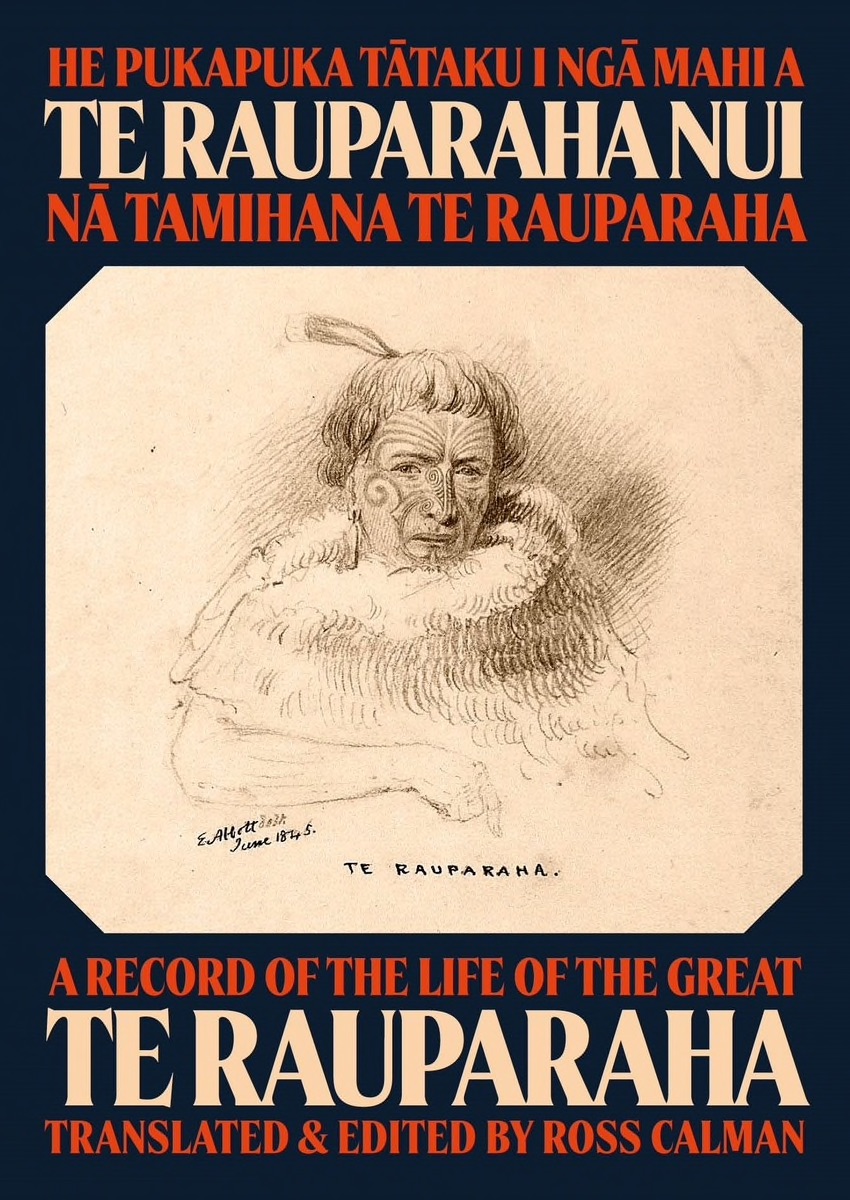 People often speak of certain instrumental pieces as "music for imaginary films". Is there a piece of your music you could say would fit perfectly in THAT film?
It doesn't quite exist yet, but I'd like to work with Al Fraser and Paddy Free on the soundtrack of a film of the book that my husband Ross Calman has brought out which is his translation of a 50,000 word manuscript about the life of Te Rauparaha, written in Māori by Te Rauparaha's son Tāmihana Te Rauparaha.
There would be a lot of battles in the film so maybe we would bring in Alien Weaponry to work on it with us.
.
Ariana Tikao's music can be heard and bought at bandcamp here.
.