Graham Reid | | 14 min read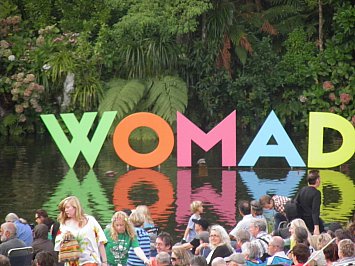 Longtime Elsewhere readers will know that we here always keep our ears on what the rest of the planet is doing . . . hence our longstanding World Music pages where international albums are reviewed, artists are interviewed and introduced.
And Womad always gets a very good showing.
So here as a readers' service we present to you an introduction to the artists appearing at the forthcoming 2015 Taranaki Womad to be held on the usual site (Bowl of Brookland, New Plymouth) on March 13-15 next year.
Where Elsewhere has written about these artists we have provided highlighted intralinks to take you to our reviews, interviews or comment.
Have a look and a listen . . . and you can check out Elsewhere's coverage of previous Womads and artists here.
And now, on with the show . . .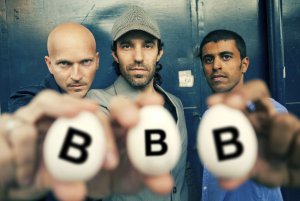 Balkan Beat Box (Israel/US): Out of Brooklyn via Tel Aviv, Balkan Beat Box emerged as a force in New York City's underground music scene during 2005, with a self-titled album that introduced its Mediterranean-inflected, globalised electronica sound. Israeli-born Ori Kaplan and Tamir Muskat forged the band which delivers explosive live shows. We here turned up the volume for their most recent album Give (see here) with its handcrafted beats and samples and furious electronica. "This is our most hardcore album so far," explains Tamir. "The songs and their subjects are darker and more political." Still, there is piercing saxophone as the most prominent instrumental voice among the beats, adding spice and exotic harmonies to the hard, Eastern-inspired rhythms. And despite the biting nature of the lyrics, the band members emphatically cite their main interest as peace.
Check a You Tube clip here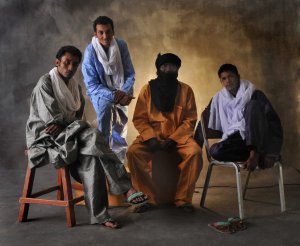 Bombino (Niger): Tuareg guitarist Omara "Bombino" Moctar is another of those mesmerising characters working the desert blues sound, but as one of the younger generation his influences are as much Hendrix as the electric guitar of the region. He collaborated with producer Dan Auerbach of the Black Keys, who recorded his breakthrough 2013 album Nomad in Nashville and we've reviewed his earlier Agadez album. His Nomad album debuted at Number 1 on the Billboard World Music album chart and iTunes World chart.
Canzoniere Grecanico Salentino (Italy): Hailing from Salento in Puglia, at the heel of southern Italy, Canzoniere Grecanico Salentino specialises in pizzica, a furiously rhythmic and often trance-like sound associated with the frenzied taratantism folk dance. If they are even remotely like last year's exceptional Nidi d'Arac from the same region (especially when Anna Cinzia Villani sang with them) then we'll be happy. And it sure seems they do!
Check a You Tube clip here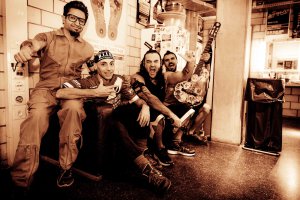 Che Sudaka (Spain): As four illegal immigrants, they forged their sound on the streets of Barcelona in 2002 but now are the flag-bearers for Mestizo Music, an amalgam of Native American music with a European hybrid of cumbia, ska and punk.
They grew up on the Clash and Mano Negra and are a band on a socio-political mission.
And they are six albums into a career. Prepare yourself for a sweat inducing show . . . from them and you.
Check a You Tube clip of a full concert here
Estere (NZ/Aotearoa): Estère is a girl with an MPC she calls Lola. With Lola, Estère samples and records a mixture of bass, synth, drums, guitar, vocal harmonies, kazoo, cutlery drawers and anything else that tickles her fancy then layers the production with pulsating rhythms and evocative melodies that adhere to her own genre dubbed - Electric Blue Witch-Hop. A one-of-a-kind performer, Estère has opened for Erykah Badu, Aloe Blacc, Morcheeba, Baths, Ikonika and KT Tunstall, and played in Australia, South Korea, Denmark, New Caledonia, UK and Europe. In April she released her debut self produced album via Bandcamp and will soon release the album in Europe with tastemaker label No Format.
Check a You Tube clip here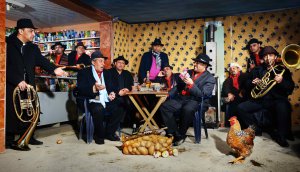 Fanfare Ciocarlia (Romania): A 12-piece brass orchestra and funk ensemble which brings Balkan gypsy beats and sounds to the dance party. You might have heard their mad version of Born To Be Wild for the movie Borat, or their radical reinterpretations of the James Bond Theme and Duke Ellington's Caravan.
The gypsy spirit from a band now nine albums down and having played more than 1500 concerts across the world.
Check You Tube here for a full concert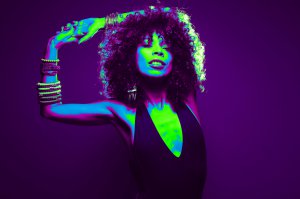 Flavia Coelho (Brazil): Sunny Brazilian songs, sexy melodies, a fusion of rhythmic and melodic influences. Born in Rio but based in Paris, she works a sweet rhythmic collision of Brazilian and Caribbean styles. While there's an undercurrent of traditional north-eastern Brazilian music such as forro and frevo, it's often reggae and ragga that dominate. Her album Bossa Muffin defined her distinctive meeting place of samba, bossa nova and ragamuffin, and the new album Mundo Meu even takes in Catalan rumba – music that comes alive with her acoustic guitar and eclectic backing trio on stage.
Check a You Tube clip here.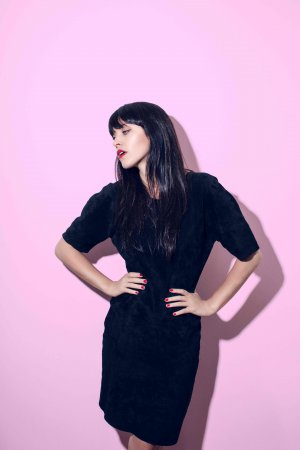 Flip Grater (France/NZ): Paris-based New Zealand singer-songwriter Flip Grater is familiar to Elsewhere readers (we've even had a recipe from her cookbook, here) and have written especially favourably about her most recent album Pigalle.
In 2010 Flip released While I'm Awake I'm At War which was a finalist for Folk Album Of The Year at the Vodafone NZ Music Awards, was released in seven countries, garnered critical acclaim and earned Flip a strong underground following in Germany, France and Portugal.
Check here for a You Tube clip.
Jupiter & Okwess International (Democratic Republic of Congo): Out of the vibrant Kinshasa music scene in Congo, Jupiter reactivates Congo's forgotten rhythms and melodies by injecting the urban groove of the city into his band Okwess International.
It's a tight and edgy sound, highly political (often poking at the DRC government) and encourages Africans to realise their potential.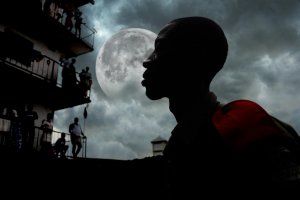 Jupiter's perspective on his politically and economically troubled country is unique; his father was a Congolese diplomat (the family lived in East Germany during Jupiter's teen years), but his grandmother had a greater bearing on his music – a traditional healer who had Jupiter play percussion and sing with her at ceremonies and funerals.
When civil war broke out in the DRC some band members fled to Europe. Jupiter stayed in Kinshasa, and in 2006 was featured in the French documentary Jupiter's Dance. It brought him to the attention of UK musicians including Damon Albarn of Blur and Gorillaz, and triggered the reformation of Okwess International. Now, in the wake of their 2013 debut album Hotel Univers, Jupiter is the Congo's new music celebrity.
Check here for a You Tube clip.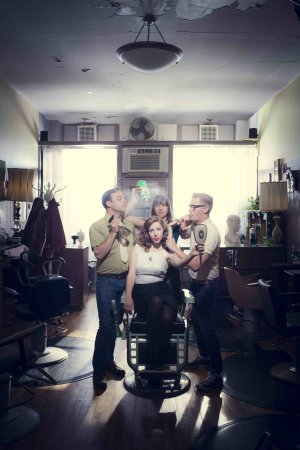 Lake Street Dive (USA): Elsewhere favourites (see here) for their smart jazz-schooled, DIY pop makeovers. Formed initially as a musical experiment – a "free country band" – the quartet were studying together at Boston's New England Conservatory and morphed into groove-driven indie-popstars with catchy songs.
"We intended to play country music in an improvised, avant-garde style, and it sounded terrible," bassist Bridget Kearney says, "but the combination of people and personalities actually made a lot of sense."
Lake Street Dive has gone on to make the most of its pop music virtues, with evocative song craft and tasty reworked covers, from The Jacksons' I Want You Back to Hall & Oates' Rich Girl. Good stuff.
Check a You Tube clip here.
Luzmila Carpio (Bolivia): Carpio learned the daily songs of the Quechua and Aymara indigenous people that inhabit the mountains and valleys of Northern Potosí in Bolivia. And now, she revives those songs and delves deeper into the cultural ways of the Andes, still singing in the 2000-year-old Quechua tongue rather than Spanish.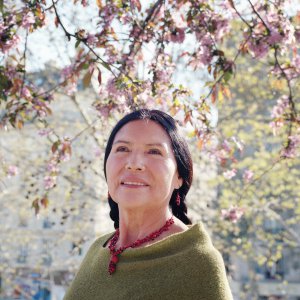 She dresses in colourful traditional costume while accompanying herself on five-string charango. Her songs recognise the Quechua's ancestral veneration of the earth, called Pacha Mama, in addition to calls for the emancipation of women, resistance against injustices and racial segregation suffered by Indians living in Bolivia.
This music stands as her rebellion against the predominance of western ways over indigenous traditions. Her collaborations with French musicians lead to recordings, shows and events across the world, and recognition from the likes of Yehudi Menuhin, who described her as a "singing violin".
Check here for a You Tube clip.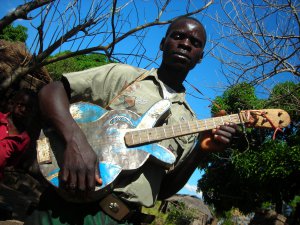 Malawi Mouse Boys (Malawi): Got to get a Recipe from Elsewhere out of these guys who sold barbecued field mice on sticks as snacks to travelers in rural Africa.
When not doing that they played battered-beyond-repair guitars and sang sweet harmonies and spiritual songs.
We loved their album Dirt is Good (here) as much as we probably wouldn't love their snacks.
Check the clip at that link! Or this one on You Tube.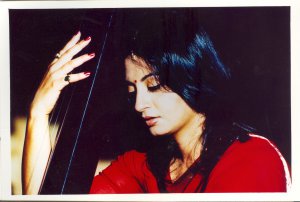 Meeta Pandit (India): India's new classical singing star is Hindustani vocal virtuoso Meeta Pandit, granddaughter and disciple of Padma Bhushan Pt Krishna Rao Shankar Pandit, the doyen of Northern Indian Classical music in the 20th century, and the daughter of legendary Pt Laxman Krishnarao Pandit. As such, she upholds a vital 200-year-old family tradition of elite singers, through six unbroken generations. Her performance embraces a cultural blend of instruments, as Meeta is accompanied by Akhtar Hasan on tabla and Bharat Bhushan Goswami on sarangi (the Indian 38-string violin). Beyond performing extensively at prestigious festivals around the world, Meeta has emerged as a cultural icon, being subject of the 2005 film Meeta – Linking a Tradition With Today and heralded by leading magazine India Today as one of the "Youth Powers – leading India in the new Millennium" Indian singers of her ilk are always a high-point at a Womad. Not to be missed.
Check this You Tube clip.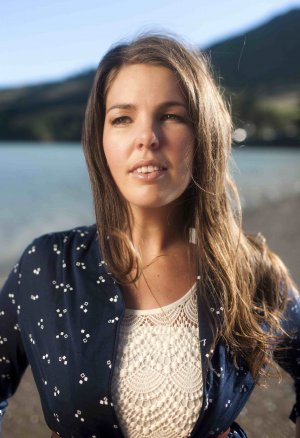 Mel Parsons (NZ/Aotearoa): Someone we have written about previously and also had answer our Famous Elsewhere Questionnaire way back. Check these references. She's about to release her third album and is highly regarded as one of New Zealand's songwriting stars. With a dynamite live show, Parsons is armed with a unique sensibility to melody and harmony, and is a two-time NZ Folk Album of the Year finalist. A Fly My Pretties member and a long-time fixture on the NZ touring circuit, Parsons has more recently been performing overseas, with festivals and tours through Australia, UK, Ireland, Germany and North America. Parsons will be joined at WOMAD by multi-instrumentalist Gerry Paul (Tim O'Brien, Gráda).
Have a look at this You Tube clip.
Myele Manzanza & The Eclectic (NZ/Aotearoa): Manzanza, who grew up with formal jazz training and African rhythms, was a longtime member of Electric Wire Hustle until recently and now fronts his own outfit astutely entitled The Eclectic. He has release his debut solo album One here and internationally and leads his seven-piece band from the drum-kit.
Check out this You Tube clip.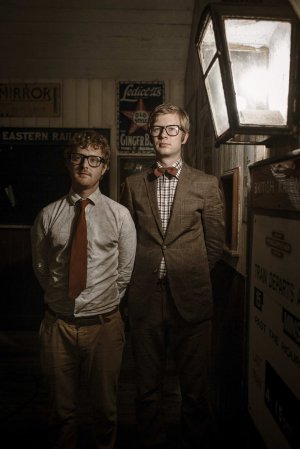 Public Service Broadcasting (UK): Yes! This smart English outfit's album Inform – Educate – Entertain was one of our Best of 2013 selections so we can't wait to see how they perfoem live and mix in those wonderful samples drawn from old British docos and films.
Their optimistic songs reflect back to the the greatness and promise of the past – the British night mail train routes, the stalwart public resolve during the London Blitz, an ode to the Spitfire fighter plane – and should have a new album out by the tme they get here.
Can't wait.
See here for band member J. Willgoose answering our Famous Elsewhere Questionnaire.
Have a look at this You Tube clip.
Puerto Flamenco (Spain/Australia): This flamenco music and dance company features some of the finest and internationally acclaimed artists from Seville and Australia.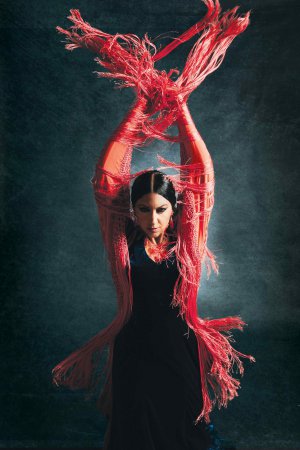 Their friendship originating some 15 years back has culminated in a series of performances in Australia that have took the local scene by storm.
They have toured and collaborated with the Cat Empire and Bobby Singh, appeared at the WoamAdelaide and a previous WOMAD New Zealand, and performed at the inauguration of the Melbourne Recital Centre. Expect passion.
This clip probably isn't what they'll do at Womad but you'll get the flavour.
Ramzi Aburedwan (Palestine): A virtuoso of the violin and the Palestinian long-necked bouzouk, Ramzi Aburedwan tells the story of modern Palestine through instrumentals that embrace deep emotional and historical threads.
Born in Bethlehem in '79, grew up in the Al' Amari refugee camp in Ramallah where his family had been forcibly relocated in 1948. During the first intifada (1987/1992), the violence and hostile occupation greatly affected his childhood; a famous photograph of eight-year-old Ramzi throwing stones at an Israeli tank became an iconic image of the conflict.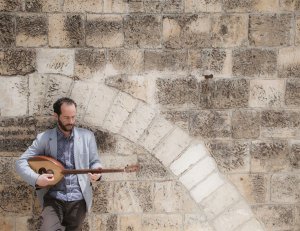 However, at 16 he participated in a music workshop that revealed his innate talent and changed his life. He travelled to France, studying at the National Conservatory of Angers from 1998 to 2005, then returned home to lead the esteemed Palestine National Ensemble of Arabic Music. Ramzi now splits his career among many projects – as a concert performer, bandleader of Ensemble Dal'Ouna (a group dedicated to Palestinian music and causes), musical director of the Palestine National Arabic Music Ensemble, composer and arranger.
He often performs Western classical music as a soloist with ensembles and orchestras, and has created the Al Kamandjâti Association that brings music education to Palestinian children in refugee camps. A must see.
Check out this clip.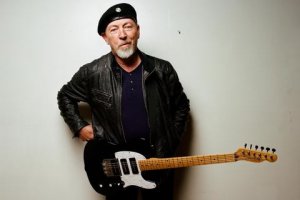 Richard Thompson (UK): So familiar to Elsewhere readers we perhaps need to say no more than check out the interviews and albm reviews here. Let it jst be said that Thompson – who played the first Womad in New Zealand when it was at Western Springs Park, Auckland – has been named by Rolling Stone as one of the Top 20 Guitarists of All Time, and has received Lifetime Achievement Awards for Songwriting on both sides of the Atlantic- from the Americanas in Nashville to Britain's BBC Awards, and the prestigious Ivor Novellos. In 2011 he was awarded an OBE. The man who all but invented British folk-rock with Fairport Convention is touring with his "power trio".
Here they are doing Cream's White Room.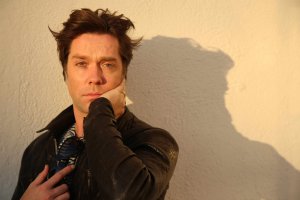 Rufus Wainwright (Canada): He might not be able to top the camp fun of his excpetional show at the Civic a couple of years back, but this is a man to see and experience, not the least for his magnificent voice.
An Elsewhere favourite (see here) he's the son of folk singers Loudon Wainwright III and Kate McGarrigle and the brother of Martha. Given he does ballads, opera, show tunes, classical pieces and more, who knows what he might do in concert . . . but wo cares? He's coming and you should be there for him.
Check out this clip.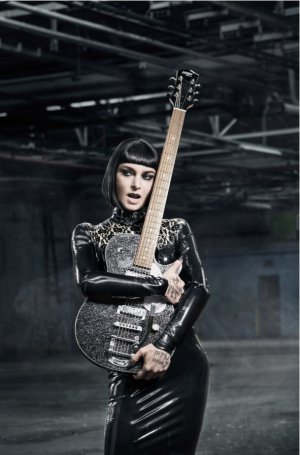 Sinead O'Connor (Ireland): Out on the back of her best album in years (see here), O'Connor is apparently on top form and her recent live reviews have been enormously favourable. She's unpredictable but now has such a great back-catalogue of songs across so many genres she will be one to get down the front early for.
Check out this You Tube clip.
Tahuna Breaks (NZ/Aotearoa): Also having appeared at Elsewhere, they bridge genres from punk and funk to soul and roots. They'll get you dancing.
Have a look at this.
TaikOz (Australia): Since 1997 TaikOz has established areputation for cross-cultural cross-genbre music which comes from Japanese and Aboriginal cultures. TaikOz has composed more than 25 original works for wadaiko, including several in combination with instruments such as shakuhachi, koto, marimba, saxophone, cello and didgeridoo. The group has also appeared in concerto works with the Sydney, Melbourne, West Australian and Queensland Symphony Orchestras, as well as the Dresden Sinfoniker in Europe. Awards include Limelight Best New Composition Award for Kaidan, Sidney Myer Performing Arts Award in recognition of TaikOz's commitment to Australian music and a Drover Award for regional touring and education.
This clip will give you the idea.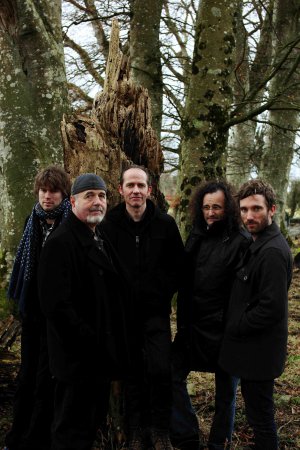 The Gloaming (Ireland): The Irish supergroup with legendary fiddlers and players from Afro Celt Sound System, and pianist Thomas Bartlett (also known as Doveman) from the New York who has worked with Antony & the Johnsons, Laurie Anderson, David Byrne, The National and Yoko Ono.
A sound both ancient and utterly new, embracing haunting sean-nós traditional songs to rousing instrumental medleys and sparse, haunting airs.
After an initial tour of Ireland in August 2011, the group reassembled in mid-2013 for concerts in London, Amsterdam, Paris and New York, flying high on the critical acclaim of its first, self-titled album that was hailed for taking unmistakably Irish music in captivating new directions.
Here they are live in Cork.
Toumani & Sidiki Diabate (Mali): Out of troubled Mali comes the great kora player, Toumani Diabate who brought the unique 21-string West African harp to world attention. Born into an exceptional musical family – 71 continuous generations of kora players – Toumani was a self-taught child prodigy, playing kora at the age of five, making his public debut at 13, and at 21 he recorded his first solo kora album, Kaira, without retakes in a single afternoon.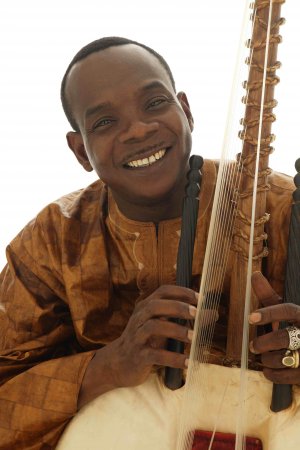 His influences are sourced from many cultures – Indian classical music, Spanish flamenco, radical free jazz with trombonist Roswell Rudd, producing a wild take on Beethoven's Ode to Joy. His collaborations are brave and exciting – with Ali Farka Touré, Salif Keita, bluesman Taj Mahal, Björk, guitar wizard Ali Farka Touré, and Gorillaz/Blur frontman Damon Albarn. He is joined by his eldest son Sidiki – a griot, master kora player and hip-hop star in Mali. The album they recently recorded together (see here) addresses the jihadist takeover in Mali, where bans on music were imposed in northern regions, and their songs express weighty concerns with exhilarating energy and joyful optimism. For more on this great player at Elsewhere see here.
Here they are live.
TrinityRoots (NZ/Aotearoa): Following their exceptional albums True (2002) and Home, Land and Sea (2004) and the acclaim that followed, the trio broke up and went their separate ways into Fat Freddy's Drop, Little Bushman, Eru Dangerspiel and Breaks Co-op . . . only to reform in 2010. One of this country's most loved and popular outfits who connect with people and place. See here.
And here's a recent clip.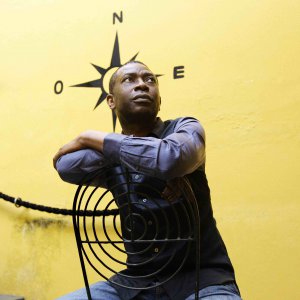 Youssou N'Dour (Senegal): The grand old man of world music perhaps? For over three decades Youssou N'Dour has been a legend in African music with his power and purpose to not only present the ancient groit traditions of Senegal in a fresh light, but also carry strident political and social messages across Africa to the wider world. As a young man his band Super Etoile de Dakar brought Afro-Cuban music together with hints of American soul and funk, and traditional dancers and the talking drum presenting an unmistakable African flavour. Youssou has collaborated with Peter Gabriel, Sting, Neneh Cherry, Wyclef Jean, Paul Simon, Bruce Springsteen, Tracy Chapman, Branford Marsalis, Ryuichi Sakamoto and Dido. A true legend. Check out this live footage.
For information on ticketing and other details about the 2015 Taranaki Womad go here.