Graham Reid | | 8 min read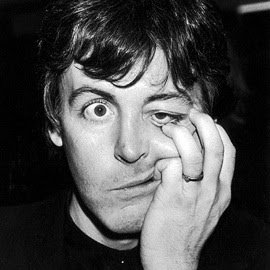 It's probably possible to count the number of songs Paul McCartney has written -- you can bet his publishing people and royalty-collecting accountants have -- but here's a guess: do the maths on all the solo albums and Beatle-era stuff, plus soundtrack work right back to The Family Way in '67 when he was still in the Beatles, songs he gifted to others, stuff like The Fireman which many don't even know was him, instrumentals . . .
I reckon you are looking at over 600 songs in the past fiftysomething years.
My God! For a man who enjoyed a toke'n'smoke he wasn't some lay-in-bed stoner. He had, and still has, a great work ethic.
And over the years there have been a few tributes to his (and Lennon's) skills . . . but perhaps nothing quite like this new 42-song collection, The Art of McCartney, which has been pulled together over years of phonecalls and doubtless some lawyering by producer Ralph Sall.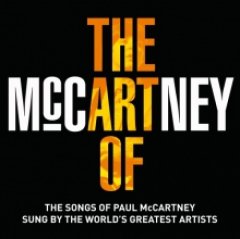 Apparently Sall first approached McCartney over a decade ago when he wanted to use a Ram outtake A Love For You in the soundtrack for the US sitcom In Laws.
From such small things this big thing grew and he quickly hooked in longtime Macca-admirer Brian Wilson (the feeling is mutual, McCartney often said the Beach Boys' God Only Knows was his favourite song) for a version of the lovely Wanderlust.
And then . . .
The line-up of stars is extraordinary, so let's be boring and simply list them with the McCartney song they perform, then assess them briefly.
The line-up is as follows . . .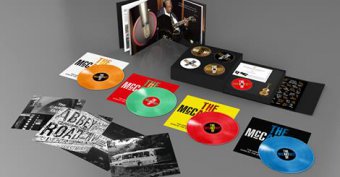 Billy Joel doing Maybe I'm Amazed; throaty and suitably rocked up and faithful to the original.
Bob Dylan: Things We Said Today; an unusual choice but his dark, guttural voice turn this Beatlemania-era song into something very latter-day Dylan.
Heart: Band on the Run; too faithful to the oriiginal to be counted as especially interesting. Safe.
Steve Miller: Junior's Farm; McCartney played anonymously on Miller's Brave New World album and they co-wrote My Dark Hour; here Miller turns McCartney's rock miniature into the classic streamlined Miller style. A good one.
Yusuf Islam aka Cat Stevens: The Long and Winding Road; sure sounds like old Cat Stevens in an aching piano-grounded version which remains close to the original but also has a real pathos about it. Neither a remake nor a reconsideration, but just a very fine version.
Harry Connick Jr.: My Love; love it or hate it, it's a beautifully written slice of schmaltz and Connick wisely plays a straight bat as the balladeer while getting in a decent piano solo to good effect.
Brian Wilson: Wanderlust; one of the better songs from Tug of War gets a decent Wilson makeover which sounds a bit plodding.
Corinne Bailey Rae: Bluebird . . . This is going to be a long list let's take a breather and enjoy Rae. The rest of the list continues below the clip
Willie Nelson: Yesterday; Nelson pulls the most difficult song but succeeds against the odds by not doing much with it other than be Willie. You can guess what it sounds like, with that typical behind the beat vocal and simple guitar solo. And mournful harmonica.
Jeff Lynne: Junk; one of McCartney's most simple and affecting tunes gets a suitably simple and affecting treatment. Faithful.
Barry Gibb: When I'm 64; 68-year old Gibb pulls another of the difficult ones because lyrically this really only makes sense coming from someone well short of 64. But about this point you are wondering if the brief said the delivery and arrangement had to be as close to McCartney's original as possible. Better than Frankie Howerd's version in the Sgt Pepper film in which the Bee Gees appeared.
Jamie Cullum: Every Night; one of McCartney's early solo classics. Another very straight ahead version which sounds little like Jake Bugg, who might have made a decent stripped-back treatment of this. Cullum lets himself him go at the end and that elevates it.
Paul Stanley and Gene Simmons of Kiss: Venus and Mars/Rock Show; they certainly sound like they are enjoying themselves on this makeweight piece of rock pastiches which set up Wings' album of the same name. You'd have hoped these guys might have pushed it up a notch or two, and the shouty/spoken but just sounds silly.
But about here you can small a rat: many of the artists are using McCartney's touring band so they do their straightahead treatments and the artists come perhaps thinking, "Tonight Matthew, I'm going to be . . . . Paul McCartney"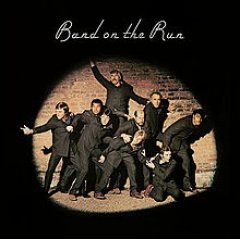 Paul Rodgers: Let Me Roll It; McCartney's "Lennon rocker" from Band on the Run gets a more beefy treatment, but you'd have to say the strength of the original was its sharp edge and stiletto-sharp minimalism.
Roger Daltrey: Helter Skelter; U2 once said Charles Manson had stolen this from the Beatles and then, bragging, said they were stealing it back. Daltrey has the lungs to pull this off, but again the by-numbers guitars, bass and drums etc really make you think that co-ordinator Sall had a very tight contract and knew what he wanted to hear. Which was the same . . . just done by someone else.
Def Leppard: Helen Wheels; Another where you think the band is a mis-match with the material. This might have been better in the hands of some power pop-rock act like Joan Jett or Chrissie Hynde . . . but here Def Leppard mostly pull on the handbrake, aside from searing guitar parts in the mid-ground.
The Cure featuring Paul's son James: Hello Goodbye; let's take another breather and just watch the video, and you get to make your own mind about the value of this . . . The rest of the countdown contunues after the clip
Billy Joel: Live and Let Die; The piano man/The Entertainer is back for a second bite on the Bond song which McCartney admitted he knocked off very quickly. (Clue: "In this ever-changing world in which we live in . . ."). Again he throws himself into it, but is rather let down by the less-than-explosive sonic setting . . . and the unenviable comparison with Guns N'Roses' hilariously good, bombastic treatment.
Chrissie Hynde: Let It Be; On the face of it an unusual choice for someone who could have slayed some of the mid-paced McCartney rockers. But she shows her sensitive side on a piano version that adds nothing to the original by being so close to a photocopy of the original. You suspect Mr Sall had a clause which said the artists would be fined if they deviated from McCartney's album versions. Chrissie -- like most of them -- didn't have to cough up a cent.
Cheap Trick's Robin Zander and Rick Nielsen: Jet; Interesting. Guitarist Nielsen played on the (until recently) unreleased sessions for Lennon's I'm Losing You on his last album Double Fantasy (hear it here) and Cheap Trick did one of the best -- but most faithful -- live versions of the Beatles' Daytripper because singer Zander could do letter perfect Macca vocals (here). As he does here.
Joe Elliott: Hi Hi Hi; And surprisingly Elliot can do a pretty good McCartney on this, one of McCartney's better b-side rockers. But the point being . . .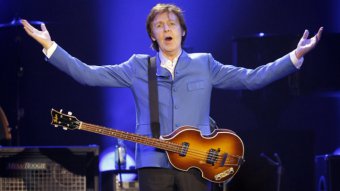 Heart: Letting Go; Because they are fronted by women you might guess Sall would have to concede they might have to sound a bit different. So singer Ann Wilson gets off although guitarist Nancy might have been given a first warning. No fine incurred.
Steve Miller: Hey Jude; Miller comes back and -- perhaps after being told off for his version of Junior's Farm -- is on his best behaviour. No fine . . . but perhaps even a little something in the envelope at reception on the way out?
Owl City: Listen to What the Man Said; Canadian electronica artist Adam Young (aka Owl City) might have been expected to push the envelope a little . . . or at least decline the one at reception, but again you are left wondering why? The Wings version is perfectly serviceable and sounds uncannily like this so . . . Which would you prefer, the real thing or this?
Perry Farrell: Got to Get You Into My Life; And so it goes with Jane's Addiction frontman Farrell sounding like he's flattered to just have been asked so is going to do his best McCartney impersonation on what could have been a real Northern soul stomper in other hands.
Dion: Drive My Car; Move on folks, there's nothing to see here.
Allen Toussaint: Lady Madonna; The great Toussaint who assisted McCartney when he recorded Venus and Mars in New Orleans does a decent if unexceptional job on a song that was inspired by Fats Domino and so lent itself to a real Nawlins treatment. Doesn't really get it though.
Dr. John: Let 'Em In; The good Dr was doubtless laughing when he picked up the envelope because he does this fairly straight, but is never anything less than himself right from "Someone knockin' at de dowa . . .".
Smokey Robinson: So Bad; One of the best songs from PIpes of Peace gets a gorgeously archetypal Smokey treatment. Here's a teaser snippet of one of the best treatments on this collection
The Airborne Toxic Event: No More Lonely Nights; A very thoughtfully restrained version of a pretty song which McCartney over-embellished with horns. Here strings do the job . . . and very appealing this is.
Alice Cooper: Eleanor Rigby; Because he was asked, read brief and thought, "Why not?" He should have asked himself "Why?"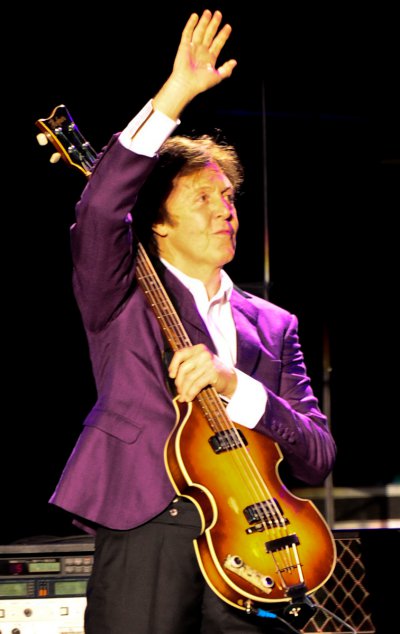 Toots Hibbert with Sly & Robbie: Come and Get It; The great Toots and the Sly'n'Robbie rhythm machine doubtless didn't need to spend much time on this cover of the song McCartney wrote for Badfinger, with a title which held all the promise and threat of fame . . . which the ill-fated Badfinger learned about soon enough.
B.B. King: On the Way; BB takes his signature style to one of McCartney's most bluesy songs, which appeared on McCartney II. And we're nearly there . . .
Sammy Hagar: Birthday; And we're done. Wonder if Sammy got fined for those shouts of "Yeah" and C'mon" which weren't on the original? He clearly got carried away.
Darlene Love: All My Loving; Straight as an arrow, a touch of Spector in the drums might not have gone amiss.
Wanda Jackson: Run Devil Run; The great Jackson is on home turf here on a hoarse'n'throaty treatment of Macca's salute to the rock'n'roll era which spawned her.
The bonus tracks on the expanded edition -- which Elsewhere hasn't had access to -- are The Cure's Robert Smith with C Moon, Booker T. Jones (Can't Buy Me Love), Ronnie Spector (P.S. I Love You), , Ian McCulloch of Teardrop Explodes (For No One), Peter, Bjorn and John (Put It There) and Alice Cooper (Smile Away).
So the problems with this one must be obvious.
Not only are so many of these versions too safe and faithful to the originals, but the song selection is narrow. It mostly errs to very familiar McCartney songs when there was the potential for the artists to unearth those many oft-ignored nuggets in that enormous back-catalogue.
Did no one think of Waterfalls, for example? And even that's a rather obvious non-obvious one.
But a bigger problem is that there have been many and better tributes to Paul McCartney, especially his Beatle-era songs (which account for 17 of these 41 tracks). Just keep your eye on the free covermount CDs which come with magazines like Mojo or Q.
They -- and most of the artists here -- render this one redundant.