Graham Reid | | 2 min read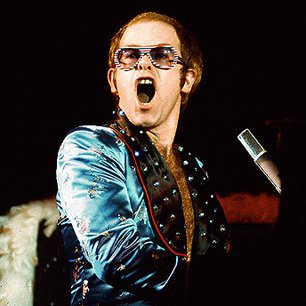 Elton John's new album Wonderful Crazy Night is his 33rd studio release . . . so speculating just for a moment that there are people out there who might say, "Yeah, heard of him but . . ."
Let's help them out just a little by offering a few starting points into his vast and diverse catalogue.
A kind of "how to buy Elton" as it were . . . or at least how to listen to these albums from the past for free on Spotify.
(And we are looking at albums as a whole, not just ones which had a few great singles on them.)
We begin with . . .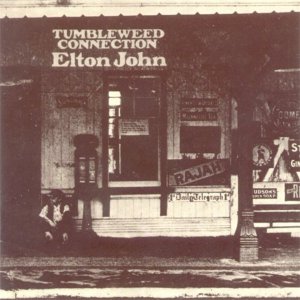 Tumbleweed Connection (1970): His third album although very few heard his Empty Sky debut until after Your Song and Take Me to the Pilot from his self-titled second album took off.
Elton's longtime lyricist Bernie Taupin was just 20 and infatuated by the American West and The Band when he wrote the words which Elton took straight into country-rock punctuated by ballads and closing with the furious Burn Down the Mission.
His first fully satisfying (almost concept) album. And if it impresses go straight to Madman Across the Water ('71) which was criticized at the time but still stands up today (and got a second life when Tiny Dancer appeared in the film Almost Famous).
For more on Tumbleweed go here.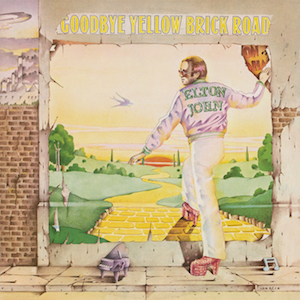 Goodbye Yellow Brick Road (1973): One of the few essential double albums from the decade which seemed to be spawning them on a weekly basis.
The emotional and musical breadth of the 17 tracks ran from flat-tack rock'n'roll (Saturday Night's Alright for Fighting) to poignant ballads (Candle in the Wind), angry stories (Danny Bailey) and the honky-funk of Bennie and the Jets.
If you are impressed – and you should be – then move on to Captain Fantastic and the Brown Dirt Cowboy (75) and its belated sequel The Captain and the Kid (2006).
For more on Goodbye Yellow Brick Road go here.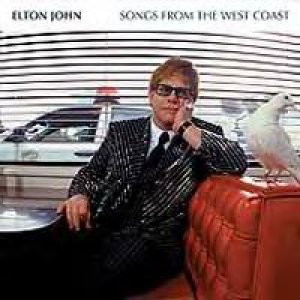 Songs From the West Coast (2001): If you look at release dates you wil spot the yawning chasm in his career. Not entirely fair perhaps but he wasn't suited to disco and far too many albums in the Eighties and Nineties were patchy, and that might be being charitable.
But after plenty of indifferent albums, this blend of country, rock and stories sounded like classic Elton again, even if by this time hit singles eluded him.
He also wasn't recording as much as he used to but before his next really good one (below) he did The Captain and the Kid and also his long overdue duet with Leon Russell, The Union.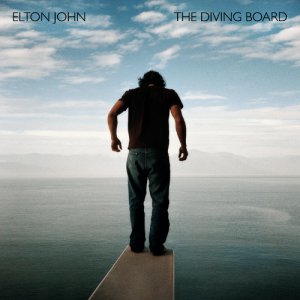 The Diving Board (2013): In his almost 50 year career Elton had enjoyed a number of "return to form" albums and this was one.
Serious, adult and less rocking than some, but his piano playing had rarely been as accomplished.
It was Elton as most people wanted him, sounding like Elton.
And as with all these above, another with lyricist Taupin.
Which might tell you "how to buy Elton"?
There is much more about Elton John at Elsewhere starting here.