Graham Reid | | <1 min read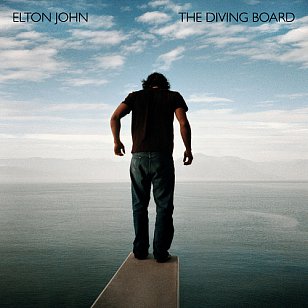 The resurrection of Elton John continues as he approves of younger talent (recently praising Lorde) and gets remade/remixed by Pnau, yet also hooked up with seventysomething Leon Russell for The Union and goes the whole Las Vegas at Caesar's Palace.
Here again with longtime lyricist Bernie Taupin (and produced by T Bone Burnett) the piano-man and pals don't adjust the successful template of his classic period on the early Seventies albums (Tumbleweed Connection to Caribou) where the imagery sometimes alludes to Americana.
And although they don't crack another Tiny Dancer or Madman Across the Water you can't help admire the confidence the 66-year old brings to muscular pieces like The Ballad of Blind Tom, the groove-riding swing'n'backbeat of Can't Stay Alone Tonight and the funky singalong Mexican Vacation.
Sometimes he leans toward the melodramatic (Voyeur) when restraint might have served better (as it does on the poetic My Quicksand or Home Again). But this shines at that familiar point between downhome blues and gospel (Take This Dirty Water, A Town Called Jubilee).
His brief piano interludes – especially Dream #3 – hint at another possible direction, but for now the old recipes still work, although hit singles no longer leap out.
Like the sound of this or classic Elton? Then check out this young pretender.