Graham Reid | | 7 min read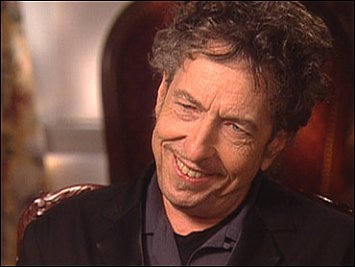 In the many decades before he appropriated the line from Walt Whitman for his 2020 album Rough and Rowdy Ways, Bob Dylan lived out the idea and possibilities of "I contain multitudes".
In 2004 at age 65 he reflectively told Robert Hilburn, "There are many sides to us. And I wanted to follow them all."
Bob Dylan – the man who contains multitudes – has just turned 80 but even right at the start of his career 60 years ago when he signed a recording contract with Columbia, although in thrall of is his hero Woody Guthrie, he was much more than a folk singer.
When he went in to record his self-titled debut album in 1961 (which only sold 5000 copies in the year after its relelase) this mystery kid who had washed up from somewhere unknown into the folk clubs of New York was someone apart from the constraints of that scene.
His album contained as much material by black blues artists (a Jesse Fuller-styled version of the spiritual Gospel Plough, Blind Lemon Jefferson's See That My Grave is Kept Clean and House of the Rising Sun among them) as it did folk.
Dylan – who in his high school year book said his aspiration was to join Little Richard's band – had steeped himself folk blues along with old and strange country songs and brought all that to the studio along with a couple of minor league originals (Talkin' New York where he posited himself as country yokel in awe of the big city, Song to Woody for his idol) "and some stuff I stole".
Here was Dylan – who'd also grown up hearing mainstream country music and blues on the radio before then the watershed of Little Richard, Elvis Presley and Buddy Holly. Then Guthrie came his way and he modeled himself on that folk hero.
But there was more in his schooling for this teenager who was also in the Latin club: "I had read a lot of poetry by the time I wrote those early songs," he told Hilburn. "I was into hard-core poets. I read them the way some people read Stephen King. I had also seen a lot of it growing up. Poe's stuff knocked me out in more ways than I could name. Byron and Keats and all those guys. John Donne.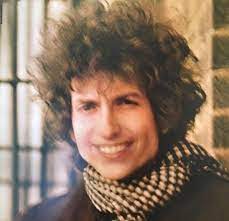 "Byron's stuff goes on and on and no and you don't know half the things he's talking about or half the people he's addressing. But you could appreciate the language."
Some would later say exactly that about some of his songs on Highway 61 Revisited and Blonde on Blonde, the overall effect more important than the details of the lyrics.
When he was hailed at the "spokesman of his generation" for songs such as Blowing in the Wind ("an incredibly dumb song," said his friend and fellow folkie Dave Van Ronk), A Hard Rain's A-Gonna Fall, Masters of War and The Times They Are A-Changin' he recoiled.
"I never set out to write politics. I didn't want to be a political moralist".
His work became more coded and opaque, the imagery drawn from increasingly diverse and sometimes obscure sources as much as observation. And he frequently announced his unwillingness to take the mantle and accepted that his former certainties were misplaced: "Lies that life is black and white spoke from my skul,l" in My Back Pages.
"People shouldn't look to me for answers," he told biographer Antony Scaduto in '70. "I wasn't going to fall for being any kind of leader. And because I wanted out [the media] started to rap me.

"But who could live up to that kind of thing? I wasn't into politics. I didn't want any part of that.

"But the times are tough. Everybody wants a leader . . . I don't know what's going down on campuses, what's in their heads. I have no contact wth them, and I'm sorry they think I can give them any answers. Because I can't. I got enough to keep me busy without looking for other people's problems."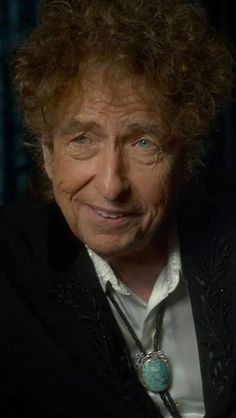 When other folk singers had been in a circle, Dylan was on the outside hanging out with the poets Allen Ginsberg, Michael McClure and Gregory Corso, writing surrealism into song (Desolation Row, Memphis Blues Again) and briefly toying with a writing career: "Like a Rolling Stone changed it all. After that I didn't care about writing books or poems or whatever."
Even as early as '64 he was moving in different circles when he was a guest at Miles Davis' home when he threw a party for Robert Kennedy.
Dylan was a man apart and his emotional retreat behind the shades and oblique lyrics, then his literal departure from the scene to live quietly in upstate New York allowed him even more latitude to embrace and explore those multitudes.
He began painting and his early and pretty awful daubs adorned the covers of the career-sabotaging Self Portrait and Planet Waves albums, and the Band's Music From Big Pink.
The boy from the Jewish family whose songs were replete with images and ideas from the New Testament would later journey to Israel before embracing an apocalyptic Christianity. He would make films with no fixed focus other than confusion and mystique (Renaldo and Clara, the oddly appealing Masked and Anonymous).
His music went in all directions: he reinvented historic characters (the murderous outlaw John Wesley Hardin, Mafia thug Joey Gallo) as mythical heroes; like a painter he created parallel narratives, time shifts and characters in his songs (the songs on Blood on the Tracks, Brownsville Girl) and rarely explained anything.
"I'm not good at defining things. Even if I could tell you what the song was about I wouldn't. It's up to the listener to figure out what it means to him."
He seemed to avoid the limelight but turned up to Princeton in '70 to collect an honorary degree (an uncomfortable experience as he sang in Day of the Locusts)
His life has been full of such contradictions and unexpected behaviours: in '94 he allowed the accountancy firm Coopers Lybrand to use a version of The Times They Are A-Changin' in an ad, a decade later he appeared in a Victoria's Secret lingerie commercial which used his song Love Sick.
He went through fallow periods when he seemed adrift and partied with Sinatra's pals in Palm Springs at Franks birthday: "He was funny, we were standing out on his patio at night and he said to me, 'You and me, pal, we got blue eyes, we're from up there,' and he pointed to the stars. 'These other bums are from down here.' I remember thinking that he might be right." .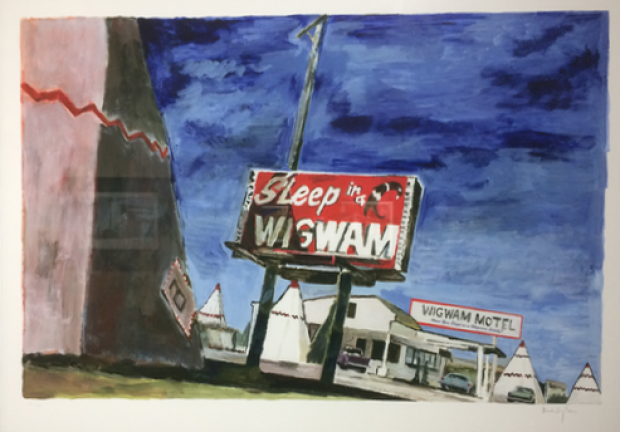 He toured constantly like an old time troubadour but not talking to his audience; in 2009 while out walking he was picked up as a vagabond on the streets of New Jersey by a cop who didn't know who he was; sometimes he played huge venues and at other times small halls when he lost his mandate; he became a serious painter (there are touring exhibitions of his work which is much better than those early album covers), made iron sculpture, had wives whom we didn't know about; did the remarkable and unexpected Theme Time Radio Hour where he played music of all genres and linked with chat, observations and stories; wrote the first volume of an autobiography (Chronicles Vol 1) and 16 years on we await any further installment . . ..
That he rarely speaks to his audience he has explained is that he doesn't want to condescend into cliché and "to me the performer is here and gone. The songs are the star of the show, not me."
Some would say, not incorrectly, that his butchering of his classic songs in the name of reinventing them somewhat diminishes their star power.
As he turns 80, we are no closer to understanding Bob Dylan than we were in 1966.
His work is so multi-faceted that there are shelves full of books analysing the lyrics, music and the man himself.
In recent times his work has been layered through with lines, images and references from classical Greek literature and popular culture ("intertextuality" is the academic term). He moves through life and references.
"I'm always trying to stay right square in the moment. I don't want to get nostalgic or narcissistic as a writer or a person. I think successful people don't dwell on the past, I think only losers do."
Ironically then, he has delivered three albums – Shadows in the Night, Fallen Angels and the triple set Triplicate– of American standards, many associated with Sinatra . . . then astounded with Rough and Rowdy Ways which takes considerable decoding.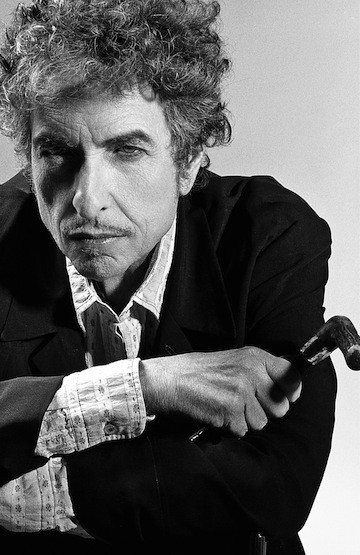 He is a mystery, the enigmatic man who wrote songs as simple as Lay Lady Lady, as sentimental as Forever Young and as deep as Beyond Here Lies Nothin'.
Some of the songs he rejected or left off the official albums – as heard on his on-going Bootleg Series – would have been a high-water mark in many writers' career.
Bob Dylan has been many things in a mercurial, singular and extraordinary career which took him from the folk clubs of New York to being the first songwriter to be awarded the Nobel Prize for Literature.
He has done it his way: "A man is a success if he gets up in the morning and gets to bed at night, and in between he does what he wants to do."
At 80 he remains, possibly even more so now, a man who contains multitudes.
.
There is a considerable amount about Bob Dylan at Elsewhere.