Graham Reid | | 8 min read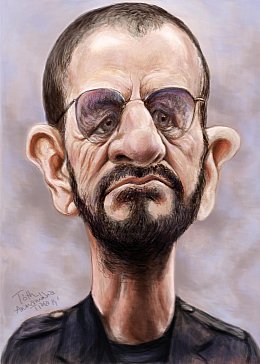 It is a remarkable thing to consider: Ringo Starr has been a solo artist about seven times longer than he was A Very Famous Beatle.
It is also remarkable to observe, as we did in a previous article, that during the first few years of that solo career he was very successful springing an acclaimed if poor selling country album Beaucoups of Blues and knocking off top 10 singles.
However there was a rapid decline in the Seventies, and his Eighties were so awash in alcohol, cocaine and carousing that he only released two albums: the indifferent Stop and Smell the Roses which featured the catchy glam-styled Back off Boogaloo. (It's interesting flipside was own composition, Blindman, a song he wrote for the film of the same name in which he appeared, but the song was rejected by the director.)
There were songs by McCartney (Private Property and Attention) and Harrison (Wrack My Brain) and the customary guest list of old and new friends: those former Beatles plus Stephen Stills, Ronnie Wood, Al Kooper, Jim Keltner, Harry Nilsson who penned Drumming is My Madness for his drinking pal . . .
His only other album in the Eighties was Old Wave which sprung no hits and even less interest. No US or UK record company wanted it so it came out on a German label and promptly disappeared. Not even the presence of Eric Clapton, Joe Walsh, John Entwistle and others could salvage it.
The Eighties were a grim time for Starr: It seemed as the decade was arriving that all around him was dead or dying: longtime friend and Beatle insider Mal Evans was shot dead in '76, Marc Bolan was killed in a car crash in '77, his lengthy relationship with Nancy Andrews after his separation from his first wife Maureen, sometimes violent by most accounts, had ended, and the films were getting worse.
Then John Lennon was shot.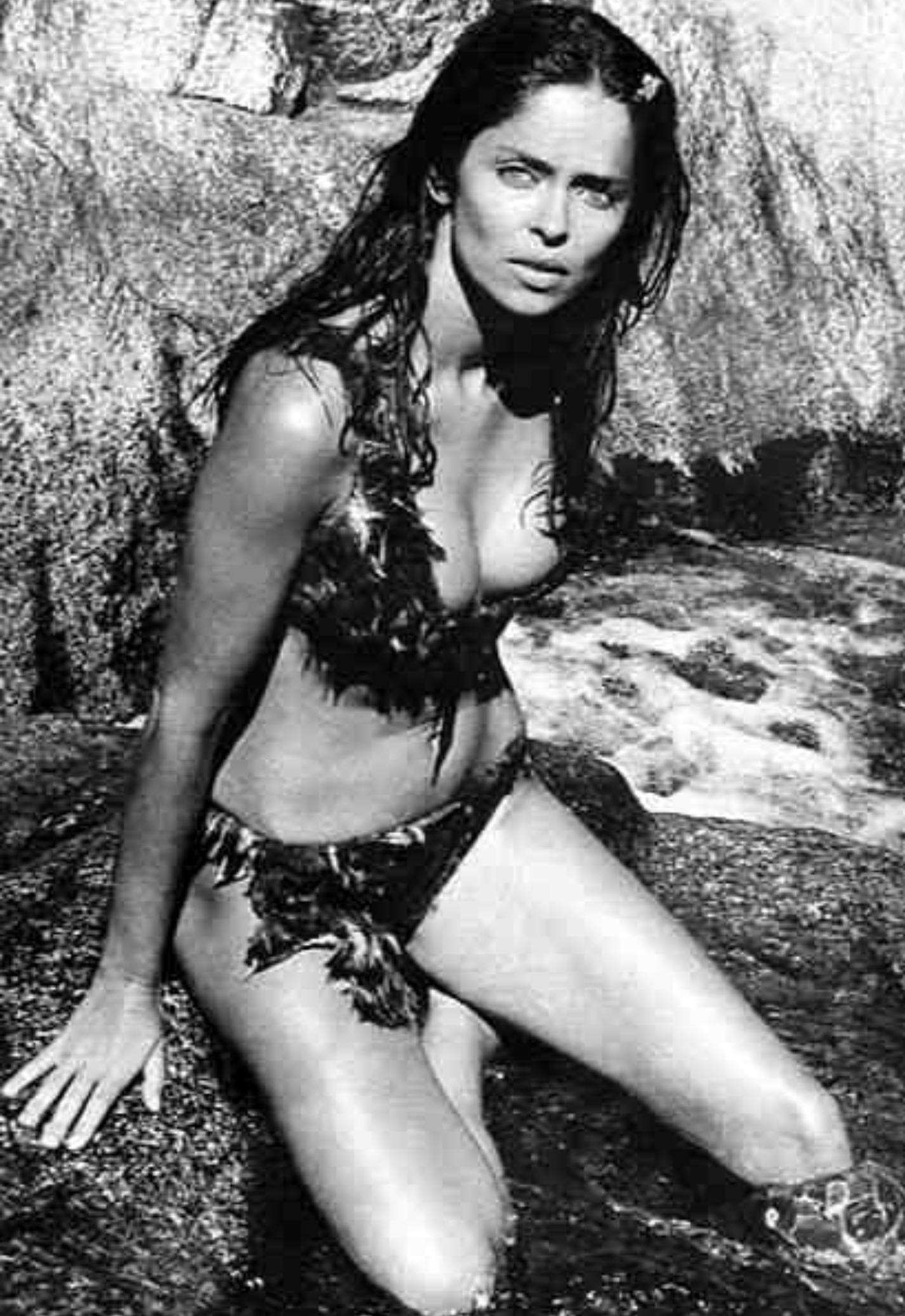 That said, despite the haze of alcohol and drugs in the Eighties which meant there were days he could barely recall, he made the movie Caveman and met Barbara Bach who would become his second wife in '81.
But his mother Elsie died in '86, his investments and companies failed, he did ads which weren't liked, albums were started and never completed but then . . . he and Barbara went into rehab and emerged in '89 sober.
And then Thomas the Tank Engine.
Although the Nineties and the first decade of the 2000s offered more stability, the success of his touring All-Starr Band after 1990 (musically far from groundbreaking of course but initially interesting guest players) and he was even writing most of the songs (or at least co-writing them) on his albums.
His 2008 album Liverpool 8 (named for the district he grew up in) marked an turning point and – although his vocal limitations remain evident – his few albums this past decade have not been without interest.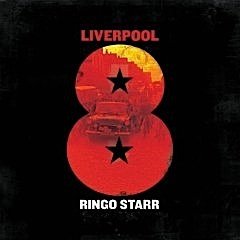 The title track of Liverpool 8 was to be the first of his autobiographical songs which would appear on subsequent albums: "Liverpool I left you but I never let you down"." he sings before he mentions "George and Paul, and my friend John . . ." before ending with what he probably hoped would be a terrace chant of "Liver – pooowl" and raucous cheers
The rest of the album at least shows Starr in rather more certain voice and not relying quite so much on multi-tracking to fatten his vocals as had been the case previously. Having the former Eurythmic Dave Stewart on hand helped to slap some meat on the narrow range songs.
He mentions that "it don't come easy" on Gone Are The Days.
Four of the 12 songs have "love" in the title which is always Starr's default position (as in "peace and love") although the melody of Do It All For Love – with different words obviously – might have suited a sneering Liam Gallagher pumped-up rock treatment.
In fact the music here – courtesy of seasoned co-writers Mark Hudson, Gary Burr and Steve Dudas – consistently provides Starr with more challenge and backdrop than he'd for quite a while.
He is once again the ballad crooner on Give It a Try which sounds like the kind of thing Nilsson might have written for him two decades previous.
As an entree to a better decade, Liverpool 8 wasn't too bad at all.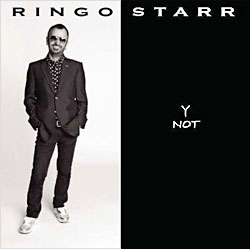 For Y Not in 2010 his reflective autobiographical song is The Other Side of Liverpool: "Is cold and damp, the only way out is a guitar and amp, the other side of Liverpool where I came from my mother was a barmaid, at the age of three my father was gone . . ."
Ringo is reminding us that of the four, his was the upbringing of genuine hardship (no bath in the house, name-checking Roy on the factory floor of his first job for his help) but for all that, this is how Ringo gets by on albums: heavy friends like Heartbreaker Benmont Tench, Don Was, Edgar Winter, Richard Marx . . . Some of them members of his fluid All-Star Band.
Walk With You is a duet with Paul and co-written by Ringo with Van Dyke Parks, and the retro-rockabilly Who's Your Daddy has co-writer Joss Stone lifting the Southern soulful weight ("you give me chicken wings but baby I want diamond rings") with Ringo mostly playing off the title in little more than a spoken word interpolation.
Again the music – the funky Time etc – is the hero here.
But when aligned with his few albums in the Eighties and the largely lame Nineties, you got the impression Ringo was actually trying, and in sobriety pushing himself in a somewhat lyrically cliched way into a better voice.
The Ringo 2012 album's Liverpool song is . . . hmm In Liverpool where he reminds of the shitty weather, skipping school, him and the local gang pretty wild, how music was his goal . . . and then of course the band living the fantasy . . .
His All-Star Band pal Joe Walsh co-writes the inane rockist Slow Down with him (but Joe gets to play tight-wire guitar) and it sounded like a lazy outing: Anthem which opens proceedings is well-intentioned rubbish ("this is an anthem for peace and love . . . people are dying . . .") and he reverts to stuff he'd done before: another version of Wings from his Ringo the 4thalbum, Step Lightly in a lesser version from his successful Ringo album of almost 40 years previous and then back to the past for Buddy Holly's Think It Over (not that bad) and Rock Island Line which isn't close to the skiffle of Lonnie Donegan but the kind of thing aging rockers get to do when they have a studio and serious players (Charlie Haden on bass? Kenny Wayne Shepherd on guitar??) just out for a lark.
At fewer than 40 minutes this was a "record" in an age of CDs. And really, who wanted that?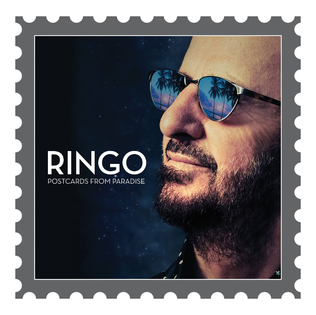 Piecing together Ringo's snapshots from his past over these albums is interesting because they aren't chronological, and on Postcards From Paradise (2015) his song Rory and The Hurricanes is actually a rather good retro-vocal salute to the band he was in before That Band with references to 2 I's Cafe and Tommy Steele, then "the next time I went to London town, we didn't do much hanging around, I was with you know who".
It's kinda fun and for a moment you are reminded of Ringo's best film appearance which was him playing a version of his pre-Beatle himself in That'll Be The Day, the first part of that two-parter with Stardust (David Essex in the title role).
But you'd be curious to know who is the subject of You Bring The Party Down: "When you're in town, you bring the party down. The times are changing but you don't understand, still living off memories when you were in the band . . . I tried to help you time and time again, I thought you'd listen to me, you dear old friend . . . you never listen, you just don't understand . . ."
Increasingly Ringo was in that redemptive, counseling and post-dependency mindset. Not as finger-pointing as then the late-Harrison who had found his True Faith, Ringo more accepting of his own faults.
But count the Beatle/Ringo-title references in the title track: within a minute he's got Here There and Everywhere, I Saw You Standing There, I Am the Greatest, It's All Too Much, Honey Pie, Eight Days a Week, Getting Better, Don't Pass Me By . . .
Oddly it works. But of course few want to hear it beyond graybeard Beatle obsessives.
And therein is the Ringo rabbit hole you have come down.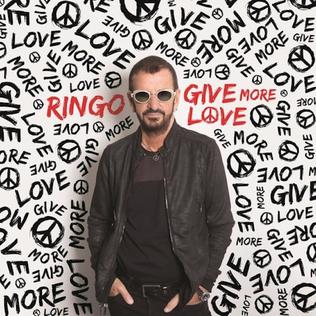 His next album, and last of the decade, was Give More Love (which sounds more inspired by being out there and accepted with All-Starr Band): the first song is We're On the Road Again (a kind of concert intro: "telling stores, having a laugh, singing my songs, Photograph, nothing gonna matter when I roll up to the play the show . . . as I open my eyes to this new day . . ."
And Electricity continues his autobiographical narrative: "Was so long ago, back in Liverpool, playing every show while working in a factory . . ."
Lotta first-person singular songs from Ringo at this time as he closed in on 70 with a loving wife (the Marley/reggae King of the Kingdom where he admits she's the boss "but I'm in charge of the band"), memories, half his famous band mates gone and the other remaining not giving him songs, because he has Peter Frampton, Richard Marx and other from his touring All-Starr band filling that gap with songs written for his limited range.
Barbara gets a lot of songs about her, but note how many titles refer to other songs. On this album is Speed of Sound (Mr McCartney, anything to say about that? Or Wings on Ringo 2012?) and Show Me The Way (an original, not the Frampton song).
What's My Name which closed the decade in 2019 is another workmanlike album with his familiar cohorts (Joe Walsh who delvers the uncalled-for rap on Gotta Get Up to Get Down, Dave Stewart, Benmont Tench, Steve Lukather).
Interestingly Paul McCartney plays bass and does backing vocals on Lennon's Grow Old With Me, a song arranged by Jack Douglas who had produced the Lennon/Ono album Double Fantasy.
In this fairly mundane company it is rather moving.
And the standout player – aside from Walsh – is Tench.
Ringo goes back to the old Money (closer to the Flying Lizards than the Beatles version). There's no specifically detailed autobiographical song here other than perhaps the shouty title track.
Although stringing the autobiographical songs from these albums together – and adding Early 1970 -- might end up sounding like the truly excruciating Strawberry Walrus at least it's Ringo telling his own story.
And as he eases past 80 this may be the last we heard from Ringo and his pals in the studio. If so, then Ringo bellowing "what's my name" is probably a good way to end things.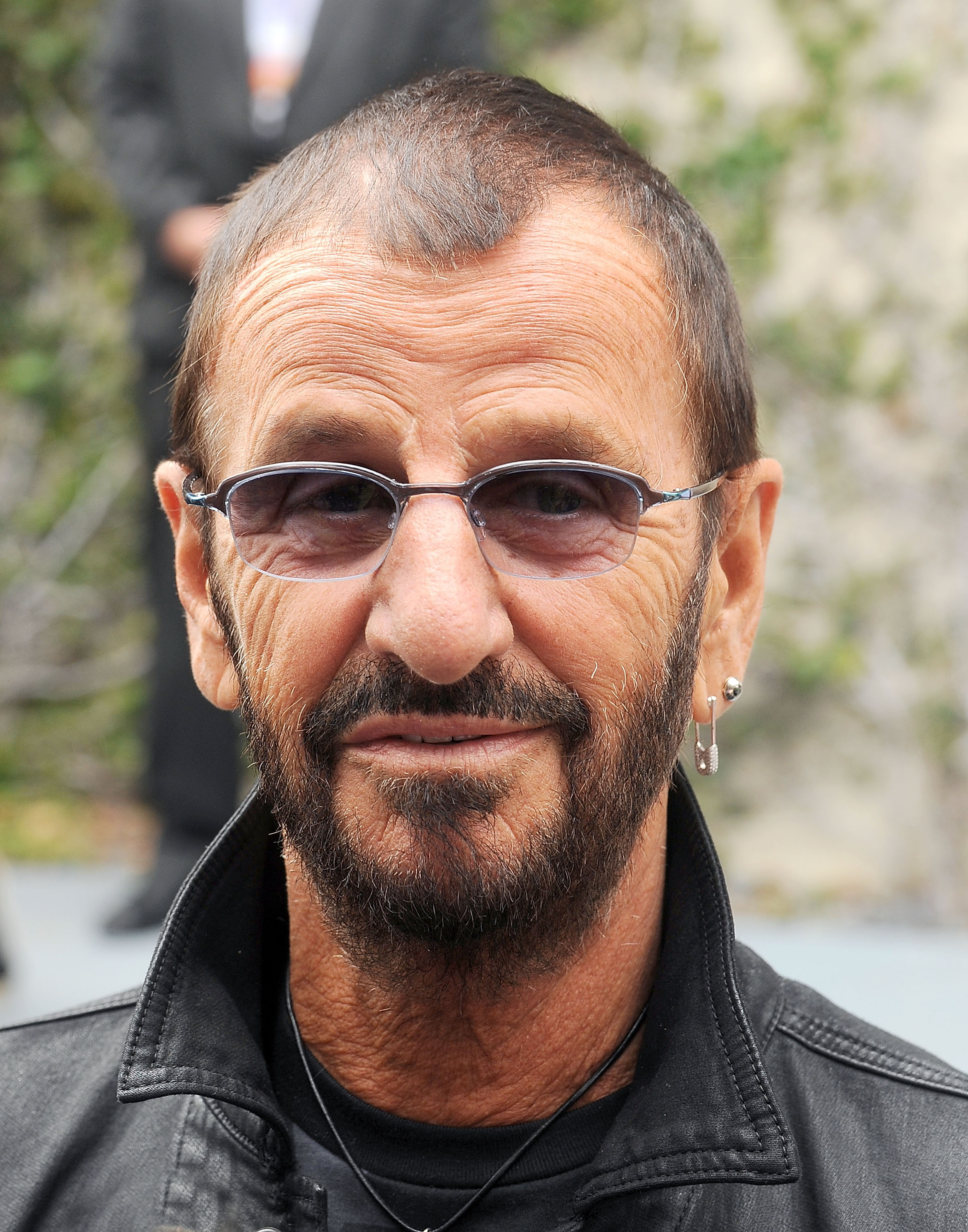 But then again, who knows? It doesn't sound like these albums are especially stressful to make for these professionals.
Every now and again in the past decade, some writer decides – in a moment of boredom or as click-bait – to address a question of their own making about Ringo: "Why is he so underrated?" or "Ringo, just got lucky?"
And someone trots out the line – allegedly attributed to Lennon but in fact just apocryphal – that he wasn't even the best drummer in the Beatles.
These shibboleths aren't worth much engagement: people have always known he was a great drummer who grew with the band as their music became more complex.
He was loved and respected by his former pals, all of whom wrote songs for him and/or played on his albums.
What people also need to remember – although his largely indifferent solo career might undermine it somewhat – is that Ringo wasn't just lucky to be in the Beatles.
He was hand-picked by Lennon, McCartney and Harrison.
Ringo Starr: the chosen one?
.
There are other articles about Ringo Starr at Elsewhere starting here and a review of the All-Starr Band here.