Graham Reid | | 4 min read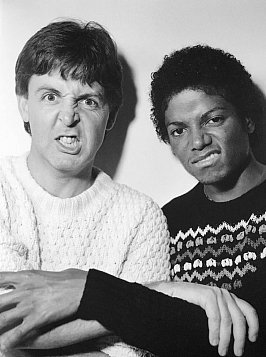 By the mid Eighties, albums by Paul McCartney were becoming surplus to requirements. It wasn't just that people by that time had about all the McCartney in their life that they needed, but that there was a very discernible drop off in quality and effort, albeit on albums which were highly polished.
Yes, he still cracked out popular singles. But after the demise of Wings at the end of the Seventies and the interesting McCartney II which has deservedly been rehabilitated things weren't so rosy.
Tug of War (1981) went to the top of the US and UK charts but for every two decent songs (the title track, Here Today about the late Lennon) there was a crisply produced filler. But it was a vast improvement on some of what had prededed it.
When its companion volume Pipes of Peace arrived in '83 some were optimistic. But for most people McCartney had been around for two decades and they felt they'd heard everything he had to say.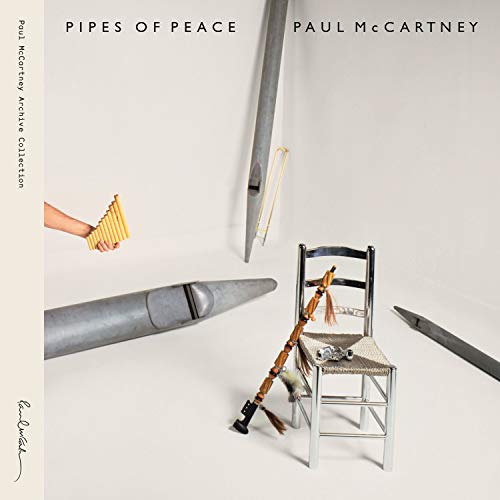 There was assembled star power with Michael Jackson (the poppy Say Say Say and the weak The Man), Eric Stewart, Denny Laine of Wings back in the fold (for the final time), Ringo and jazz players Stanley Clarke, Steve Gadd and Ernie Watts.
In this company even Roxy Music saxophonist Andy Mackay could disappear.
Much of the material had been recorded for Tug of War and held over and the two Jackson songs had been recorded in '81.
On release, despite a few kind notices, Pipes of Peace became the first McCartney not to crack the US top 10 (it peaked at 15) and even loyalists in the UK could only get it to number 4.
What held it back was encapsulated in the pithy words of Geoffrey Guiliano in Blackbird; The Unauthorised Biography of Paul McCartney: "flaccid and unfulfilling . . .a haphazard collection of 11 painfully trite and uninteresting compositions . . . masterfully produced by George Martin . . ."
If it was supposed to be a companion to Tug of War, it fell far short and would be Martin's last album with McCartney (other than the parallel soundtrack to Give My Regards to Broad Street) until Flaming Pie almost 15 years later.
Many at the time said McCartney was hard to work with, couldn't take criticism and was often prepared to simply believe his star power would carry the songs.
Film director David Puttnam observed that McCartney was immensely talented but often didn't put in that last 15 percent of effort which was the difference between good and great.
That rang true about Pipes of Peace then, but McCartney's work – as with McCartney I and McCartney II, and Wings at the Speed of Sound -- often sounds better in hindsight.
The expanded double vinyl reissue of the album in 2015 as part of the on-going Paul McCartney Archive Collection offered the opportunity . . . but . . .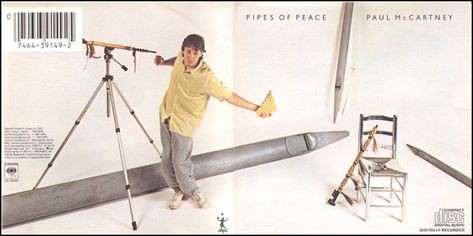 The title track reminds of the scene in the Rutles where the McCartney character sits at a piano singing inane lines of love to his bored wife.
Here on the title track are "light a candle to our love/In love our problems disappear/But all in all we soon discover/That one and one is all we long to hear. All round the world/little children being born to the world/got to give them all we can till the war is won/Then will the work be done . . ."
Not a promising start, and a very long four minutes.
The lightweight but enjoyable co-write on the soulful dance-pop Say Say Say with Jackson is a high point with each playing to their strengths (although McCartney gives himself a mouthful to say-say-say at times).
There's also a soulful quality to his lovely falsetto on So Bad but again the lyrics are woeful: "Well it feels so good and sometimes it feels so bad". That only serves to remind that not only could McCartney deliver something as crafted as Here There and Everywhere but also expect the trite Hello Goodbye to be considered a worth entry in the Beatles' catalogue.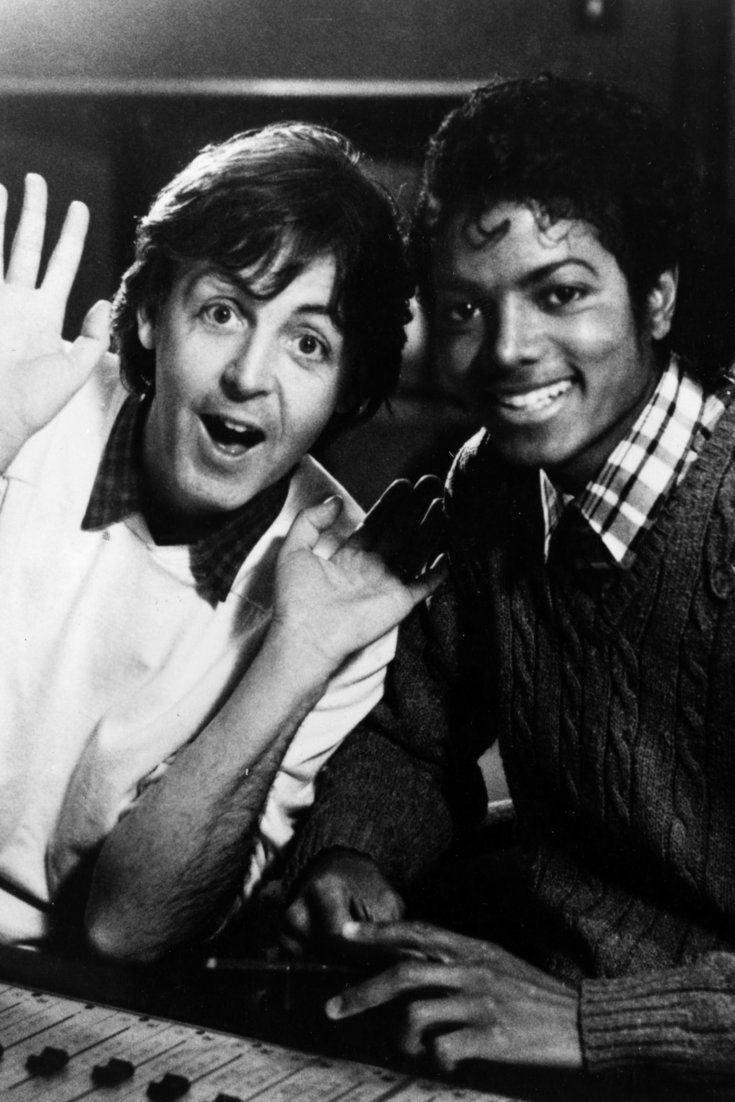 Although lumbered with poor lyrics The Other Me has good intentions, a smart wee tune and a very decent delivery, and Keep Under Cover ("What good is butter if if you haven't got bread? What good is art when it hurts your head?" Really Paul??) is musically ambitious and shapeshifting.
Production pulls these forward when McCartney's words are lazy and hold them back.
Sweetest Little Show is a filler and Average Person just embarrassing, the instrumental Hey Hey with Clarke is the kind of piece classy musicians can knock off as a warm-up but wouldn't bother to release, even if this does recall a lesser Birthday.
When McCartney gets experimental and percussive he can find a creative spot (think Coming Up) and Tug of Peace near the end is one of those, the snappy counterpoint to the title track at the start.
But the original album limps to a close with Through Our Love which is quite nakedly emotional (it's yet another to Linda) and gets a fine delivery, but again needs Martin's orchestration to turn it into something memorable.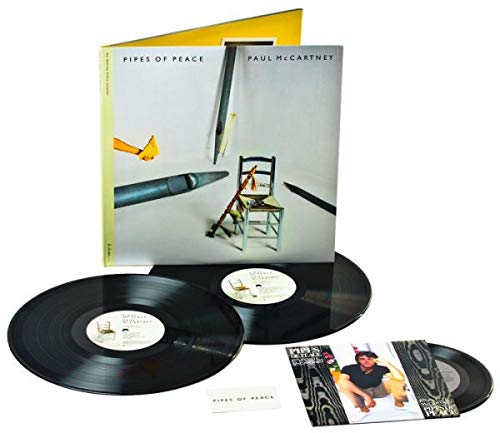 The extra album in this vinyl reissue (which is simply the 2015 CD/DVD remaster reissue taken to LP format) offers demos of some album tracks – which only show up the lyrical deficiencies in a starker context – and some oddities like It's Not On (an early warning about sexual harassment in the workplace), the broody guitar of Simple As That (another sonic experiment which went nowhere because he added words), Ode to a Koala Bear (the flipside of the Say Say Say single but recorded three years previous) and a remix of Say Say Say which reminds you of the Jackson in McCartney's part.
And other fillers. Oh, and seven inch single of Pipes of Peace b/w So Bad.
After Pipes of Peace McCartney was immediately into his film Give My Regards to Broad Street which was an artistic and commercial failure, only slightly elevated by the soundtrack.
Very much a period of onward and downward for Paul McCartney in the mid Eighties.
You can hear the expanded edition of Pipes of Peace at Spotify here.
Elsewhere occasionally revisits albums -- classics sometimes, but more often oddities or overlooked albums by major artists -- and you can find a number of them starting here
.