Graham Reid | | 9 min read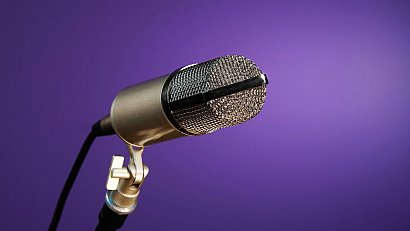 They are often as unexpected as they are uncalled for, as diverting as they are dire. They are the statement that people make when they step out of the band and try their hand at a solo album.
Some should do more others should never even start.
So here are 10 solo albums by people who put the security of their band aside and released an album under their own name.
We start with a good one but let's see how this pans out after that . . .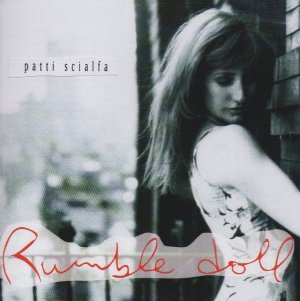 Patti Scialfa: Rumble Doll (1993)
She's probably been introduced as " . . . and this is Mrs Springsteen . . . " more than a few times. But when the red-head who joined Bruce's band and subsequently married him did her debut solo album Rumble Doll she put the Boss association (mostly) aside. And certainly parted company with the E Street Band bombast.
Aside from a co-write with Heartbreaker Mike Campbell (who played on the album along with a few E Streeters and Campbell's co-producer Bruce on guitar for just two tracks), Scialfa wrote everything herself.
And she reached back to a dialed-down girl group/street soul sound of the early Sixties. Kind of Spector without his sonic in-Philling.
Much of this throbs with sensual passion and ache, and works some classic pop structures of the kind she (and Bruce and Little Steven etc) grew up on.
She did a couple more albums in the following decade but this is the one to tune in to. A real mood piece.
You can hear it on Spotify here.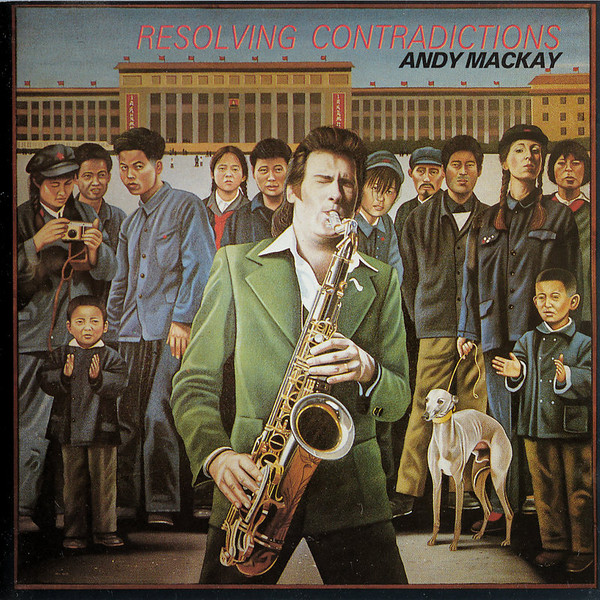 Andy Mackay: Resolving Contradictions (1978)
While many who followed Roxy Music gravitated to the solo outings of guitarist Phil Manzanera (a career worth following), fewer went down the path with the saxophonist's solo career.
Mackay's solo debut In Search of Eddie Riff was about as bad and shapeless as the title suggested and while this one is pretty odd it has the virtue of at least having a more coherent vision.
Again the title and cover photo are the clues: the title has all the ring of a slogan from China's Cultural Revolution . . . and that is the ethos behind it following a trip he made to the Middle Kingdom.
It is a broadly conceptual, instrumental album which opens with a kind of pastoral sequence, the heroic sentiment of Trumpets on the Mountain, then Off to Work and by the time you reach The Loyang Tractor Factory you are getting the idea of industrialisation and the Maoist work ethic.
Unfortunately Mackay and fellow travellers (among them Manzanera on The Inexorable Sequence) don't go much further than a handful of melodic cliches and motifs lifted from Chinese popular songs.
It could be a soundtrack to some Chinese mockopera production with workers and soldiers arm in arm.
Brave enough but "a real failure of nerve in executing a more complete concept" as I wrote at the time.
Former Roxy bandmate Brian Eno released his elegant Music for Films at the same time. No contest.
Not on Spotify or Apple iTunes. Some tracks appear on YouTube here.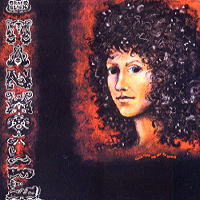 Grace Slick: Manhole (1974)
Grace Slick and Paul Kantner of Jefferson Airplane had recorded a couple of albums together before this (Sunfighter, Baron Von Tollbooth and the Chrome Nun) but this was Grace's first official solo album . . . and it is different.
It has all the members of the soon-come Jefferson Starship on it plus David Crosby, bagpipes (yes!) and the London Symphony Orchestra, Ron Carter . . .
The Grateful Dead's lyricist Robert Hunter wrote It's Only Music with music by Dave Freiberg (which she doesn't sing on), Come Again Toucan is a lovely MOR ballad-into-pop-rock with smooth guitar from Craig Chaquito, there's boogie-woogie on Better Lying Down where she channels Janis . . ..
It is often overblown (the dramatic 15 minute Theme from The Manhole with her singing in phonetic Spanish) and hard to fathom quite what it was supposed to be. There were other solo albums by her (all increasingly dire and desperate) but Manhole is an enjoyably ludicrous album from one of the briefly great rock voices of the 20thcentury.
You can hear it on Spotify here.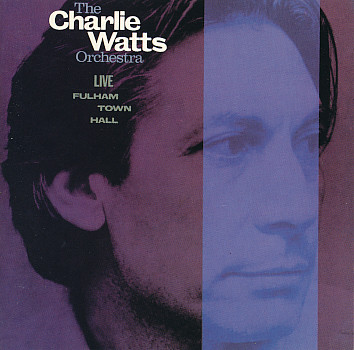 Charlie Watts: Live at the Fulham Town Hall (1986)
Give the Drummer Some, Part I
When the band he played in became enormously successful Charlie Watts – who published his own illustrated book on Charlie Parker as Ode to High Flying Bird in '64 – had to put aside his jazz ambitions for a couple of decades, although he liked to keep his hand in.
And so in the Eighties he toured with his own big band which included greats such as pianist Stan Tracy, percussionist John Stevens, a seven-piece horn section, four trombonists, a 10-piece sax section which included Evan Parker and had Courtney Pine guest . . .
It was a big band to put on the road and they played classics like Stomping at the Savoy, Lester Leaps In, Scrapple from the Apple, Moonglow . . .
This album captures that energy and sheer joy of a big band.
"It's like being a kid again," says Watts in the liner notes. "These are guys I hadn't played with in 20 years and I'm having as good a time as the audience."
He has to recorded another eight or so such jazz albums . . . to meagre sales, decent notices and no great impact.
But what the hell, he's Charlie Watts of the Rolling Stones and he gets to do what he likes. And likes jazz.
This isn't on Spotify but the BBC film of the concert is on YouTube here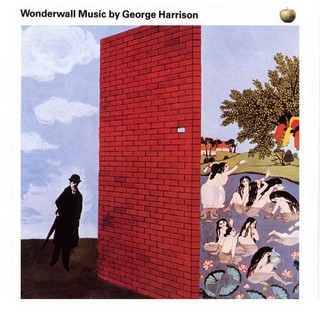 George Harrison: Wonderwall Music (1968)
Harrison's first full length foray outside the Beatles – he was the first member to do a solo album – was a soundtrack to this film, a movie which played into the Us Vs Them world of the time (hippies Vs straights, if you will, as per the cover).
Harrison saw it as an opportunity to further indulge his love of Indian music so recorded various Indian (and Western) musicians in London and Bombay.
Needless to say it is a bit scattershot being the music for the pictures, but much of the Indian music is edgy or dreamy by turns and those who are keen are advised to seek out bootleg recordings of all the sessions which actually make more sense.
Not on Spotify or Apple iTunes. But it is here on YouTube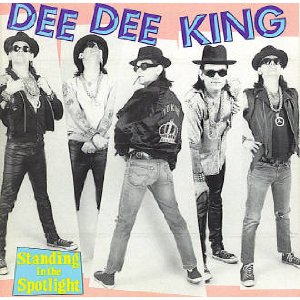 Dee Dee King: Standing in the Spotlight (1989)

"It's time to rock, it's time to rap, it's time for the Mashed Potato attack," are the unpromising opening lines on this album by the Ramones bassist Dee Dee which is hilariously unconvincing in its marriage of his lame bragging rap, old style rock'n'roll, Fifties girl group backing vocals (courtesy of Debbie Harry), doo-wop, pop balladry (Baby Doll), surf rap-rock which is a genre he seems to have invented (Commotion in the Ocean) and a smidgen of Ramones guitars (Emergency).
He was out of rehab where he'd come upon rap (2 Much 2 Drink) but whatever he was doing people hated it at the time. It has aged much better because you could play it after a Flight of the Conchords album for a seamless segue of comedy. It is howling funny in its awfulness.
You can hear it on Spotify here. And Dee Dee was interviewed by Elsewhere here.
Max Q: Max Q (1989)
Although mostly written experimental artist and writer Ollie Olsen, attention alighted on this sole album by the band because of the presence of INXS' Michael Hutchence who had met Olsen while filming Dogs in Space (either a great cult film or lousy beyond comprehension depending on who is telling the story).
It is not on Spotify and seems to be out of print. It is worth tracking down an old vinyl copy It's not Tin Machine.
It got critical thumbs-up, the band was nominated for breakthrough artist of the year and it sold bugger-all. And even less than that when people, inevitably, aligned it with INXS sales for their previous album Kick which sold more than 20 million worldwide.
Patchy and probably still a bit too INXS for those who never liked them, but deserves a rediscovery . . . and remixers.
Footnote: Dogs in Space director Richard Lowenstein also directed the recent wonderful tribute/biography Mystify: Michael Hutchence.
You can hear it on YouTube here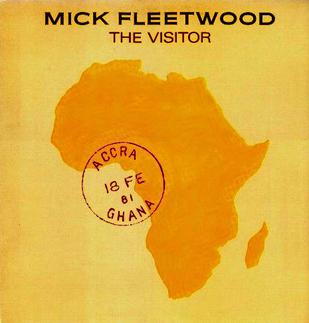 Mick Fleetwood: The Visitor (1981)
Give the Drummer Some, Part II
When the tallest drummer on rock decamped to Accra, Ghana in early 1981 with a small group of musicians, he'd already taken Fleetwood Mac – which he co-founded with bassist John McVie – through being a British blues band (with guitarists Peter Green and Jeremy Spencer), to trans-Atlantic pop-rock and then a global phenomenon with the albums Fleetwood Mac and Rumours.
Then there had been the experimental Tusk and a heroic intake of cocaine. So why not Africa to connect with the percussive spirit there?
But the album is a disappointing mish-mash of styles and far from Fleetwood going the whole Ginger Baker/deep immersion. The album is punctuated by bland MOR pop (You Weren't In Love, Don't Be Sorry, a version of Lindsay Buckingham's Walk a Thin Line with George Harrison on slide presumably added later, the clunking Cassiopeia Surrender).
There are some retro-fitted old songs as with Peter Green's Rattlesnake Blues with a children's percussion group on which Green plays and sings, and the Buddy Holly standard Not Fade Away – based on an old African beat lifted by Bo Diddley as his signature "shave-and-a-haircut, two-bits" rhythm – with African musicians on percussion and vocals.
Aside from the quite groovy Super Brains played by the Superbrains group with Green (who is credited as Greenbaum throughout) on "theme guitar", the folkloric group on the title track and the dreamy Amelle by the Adjo group this is only nominally an album where Europeans worked with Africans. The parts remain largely separate.
You can hear it on Spotify here.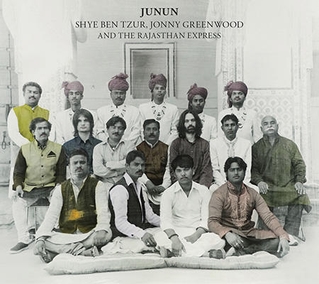 Jonny Greenwood: Junun (2015)
Now this a deeper and more rewarding cross-cultural encounter. By the time of this recording, Radiohead's guitarist and multi-instrumentalist Greenwood had done so many soundtracks (about seven) it's a little hard to believe that this album is consideredhis first solo album, albeit one where he is abetted by Israeli composer/singer Shye Ben Tzur and the Rajasthan Express.
Recorded in a 15thcentury fort in Rajasthan with Sufi qawwali singers, Sunni Muslim artists and a brass ensemble, this double CD is vigorous, danceable, spiritual music which is certainly more sandalwood than Greenwood (although he plays guitar, bass, drum machine, keyboards . . .
A solo album you get when you aren't really making a solo album.
We wrote about it in more depth here
You can hear it on Spotify here.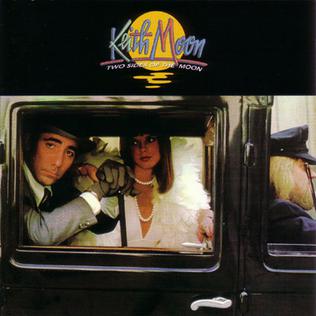 Keith Moon: Two Sides of the Moon (1975)
Give the Drummer Some, Part the Last.
He was mad, not bad but dangerous to know . . . and he was the idiosyncratic comedian who here took the piss out of himself, his inability to sing (which he does anyway, although mostly speak-sings) and even set aside the drum stool for all but three tracks.
You can guess a wonderful time was had by the likes of Ringo, Joe Walsh, Jesse Ed Davis, Howard Kaylan and Mark Volman (Turtles, Zappa), Klaus Voorman, Bobby Keys and many others who rolled up to play and drink'n'smoke their way through the Beach Boys' Don't Worry Baby, Lennon's Move Over Ms L (which he'd gifted Moon during the Nilsson/Pussycats sessions) and In My Life, play like KISS on Crazy Like a Fox and improbably deal a straight bat to The Kids Are Alright.
There's country music (One Night Stand) and Moon, Ringo and Harry Nilsson pooled their talents for the woeful boys-club jokey Together.
A superstar session not so super. But kinda fun. More for them than us however.
You can hear it on You Tube here.
Elsewhere has a number of columns along these lines, click the title for the following
Five Odd Albums No One Should Own (but I do)
Five French Albums I'm Surprised I Own
10 Shameful Records I'm Embarrassed to Own
10 Odd Unplayed Albums in My Collection
Another 10 Odd Unplayed Albums in My Collection
10 Unusual 10 Inch Records I'm Surprised I Own
10 Shameful Record Covers I'm Proud to Own
10 More Shameful Record Covers I'm Proud to Own
And Another 10 More Shameful Record Covers I'm Proud to Own
10 Rare Free Jazz Albums I'm Proud to Own
10 Somewhat Rare Reggae Albums I'm Proud to Own
and there is probably much more . . .