Graham Reid | | 1 min read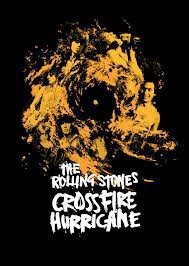 About now many people might have been speculating on how brilliant -- or otherwise -- the Stones will be on their current tour . . . but as we know events conspired against it and the shows have been postponed.
Too late however for advertisers to change their tie-in marketing, and so that's the good news for Stones consumers.
JB HiFi has a swag of Stones cheapies of CDs of the original albums (the essential Exile on Main Street, Beggar's Banquet, Sticky Fingers and Some Girls) through compilations (the excellent Grrr! three-disc set, see review here, now just $20) and also DVDs.
Of the DVDs, Elsewhere has reviewed Stones in Exile (just $10), Scorsese's Shine A Light ($10), Ladies and Gentlemen ($10, reviewed here) and the recent Sweet Summer Sun (DVD and CD set, $23).
But this one -- essayed at a bit of length and detail here -- remains a favourite for the old footage of them as they came to attention in the early Sixties and then for the first five years when they were plagued by controversy, drug busts and the death of Brian Jones. It is a terrific snapshot of that early era, and what follows can be just as interesting.

And at just $10 at JB HiFi stores here, that is definitely our Bargain Buy for this week.
It's timeless stuff . . . and will help you bide your time until the rescheduled shows.
.