Graham Reid | | 5 min read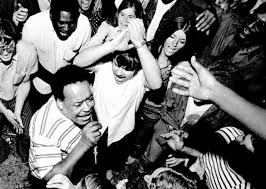 As we well know, history is telescoped by time: something which happened 20 years ago ago can be fresh in the memory but also thought to have been contemporary with something from 10 years previous.
Long gone decades implode and blur.
We can easily forget, for example – given just how familiar we have become with the blues – that this was a marginal music in the early Sixties, with its legendary figures down on their luck, out of the game or worse.
And that famous British Blues Boom of that same decade?
Well, it might have had its origins in the Ealing Club in London and a few others at the dawn of that decade but it was – like punk – the passion of remarkably few, mostly musicians.
Until some broke cover and bands such as the young Rolling Stones, John Mayall's groups, the Animals and Manfred Mann started to make names for themselves a few years later, and even later than that . . .
Fleetwood Mac didn't form until 1967 and Blodywn Pig not until the following year.
By then rhythm'n'blues and blues had become big and – courtesy of the championing of the likes of the Stones, Mayall, Animals, the Yardbirds, Them and others – the once lost bluesmen (and a few women) began to command the attention and audiences they had long deserved.
Some old black artists long out of the game came back to live appearances and on important recordings: people like John Lee Hooker, Elmore James (who had died in '63), Robert Johnson (died three decades previous), Howling Wolf, Otis Rush and many others became, if not household names then at least well known in blues and rock circles.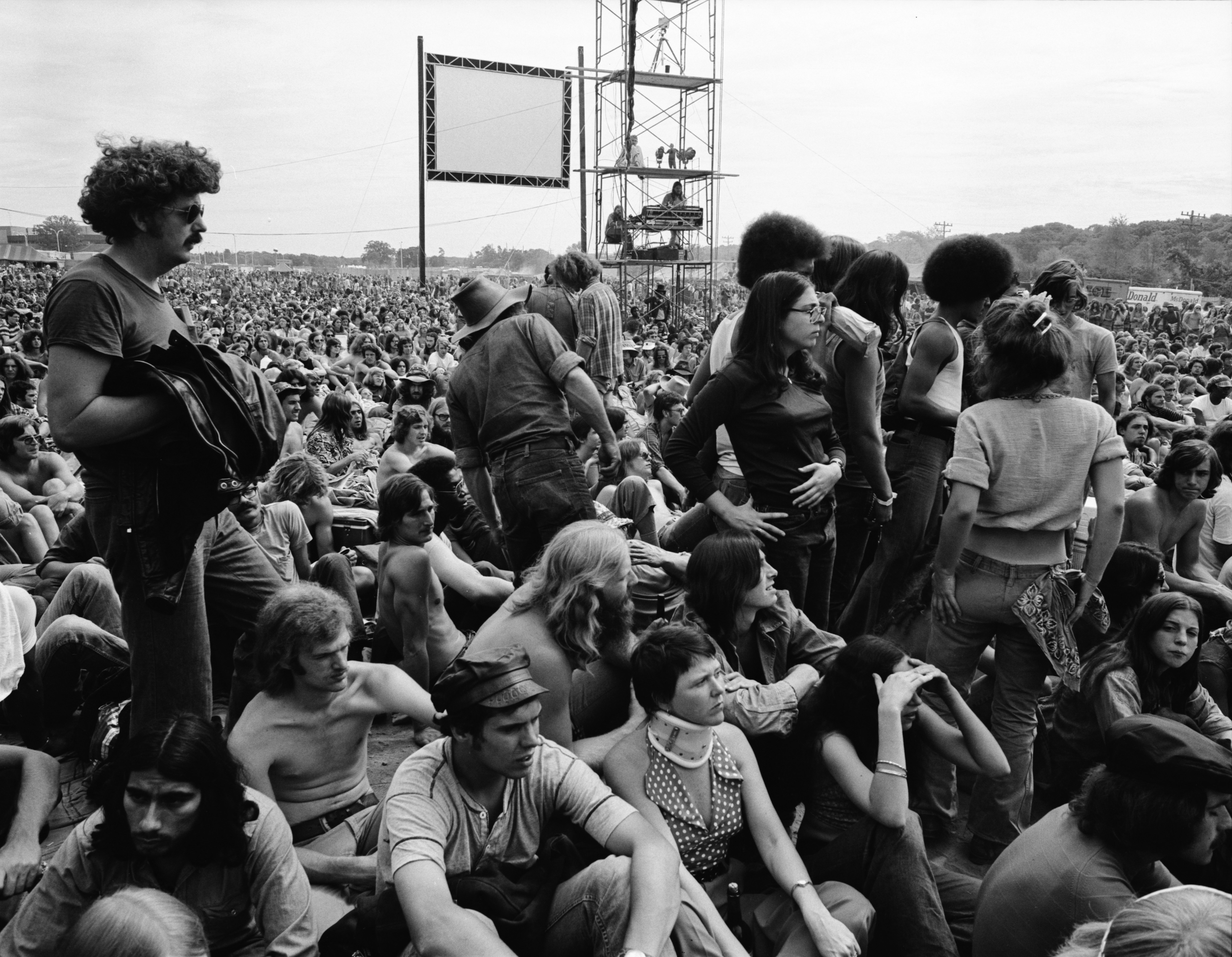 Blues became as embraced in the mid and late Sixties as folk had been just a few years previous and cool jazz before that.
It was a musical language increasingly understood by a predominantly young, white audience who were mystified and in awe of the Other, the blues artists whose histories involved plantation and post-slavery memories, hard lives and strange codes and language.
Who was John le Conqueroo? What is this mojo that a man named Muddy Waters has got workin'?
For the young Rolling Stones living in a cold flat on a British diet the idea of "mama cookin' chicken fried in bacon grease" (on Down the Road Apiece, from the Forties but which they probably heard via a Chuck Berry album) must have sounded impossibly exotic.
The blues contained all human understanding and mystery, was outsider music for all but a few, and seemed as full of joy, sex and rowdy behaviour as did of pain, racial hurt and geographical location.
While artists such as Brownie McGee and Sonny Terry, Wolf and The Hook toured, there were nexus moments when lines crossed and artists came together at festivals.
Few were bigger or more important than the 1969 blues festival at Ann Arbor in Michigan.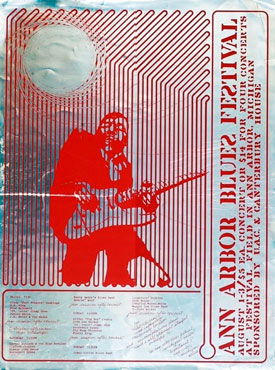 What began as an idea by a bunch of university students to have a blues-rock festival with big names like the Stones or Cream headlining changed into a celebration of the blues artists who had created the music that rock artists were coat-tailing.
And so the festival brought together great artists: Son House, Muddy Waters, Big Mama Thornton, Otis Rush, Arthur 'Big Boy' Crudup, Junior Wells, Howlin Wolf, T-Bone Walker, Magic Sam . . . .
This was like a Woodstock for blues aficionados and the line-up was almost exclusively black artists. And that, of course, is exactly as it should have been.
And now snapshots from that festival are available through two double albums released on Jack White's Third Man label.
These thrillingly raw, abrasive and sometimes narrowly treble recordings (JB Hutto and the Hawks sound like they are playing fencing-wire guitars through a megaphone) take you right into the moment like the best field recordings do.
Yes, that's someone sitting near organiser Jim Fishel's microphone and coughing.
And when T-Bone starts in with Stormy Monday someone right next to the mic whoops, "Oh wow!"
People do tend to talk over Big Joe Williams' Juanita however.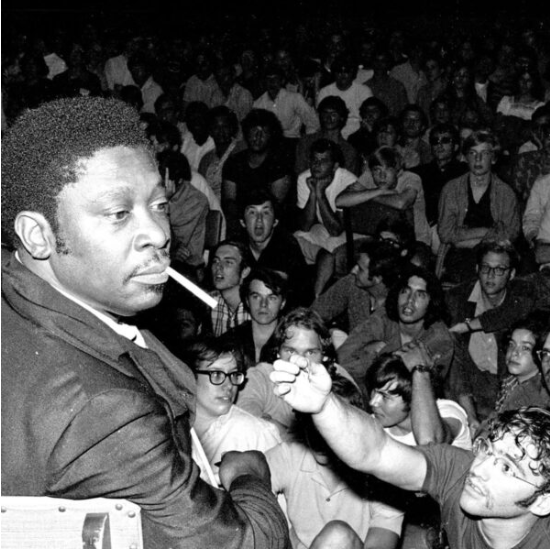 But these recording – the artists just getting one songs apiece – are like having a seat on the stage as the artists don't just go through their paces but rise to a rare occasion when they have 10,000 people in attendance . . . a big crowd for people used to playing not just small clubs and juke joints but fighting for attention in them.
The rough and sometimes brittle'n'bitter electric blues from Chicago is just Right There in a way it isn't on most of the studio recordings made in the Sixties.
There is salacious stuff (Roosevelt Sykes opens proceedings with Dirty Mother For Ya, say it fast), songs of respect for antecedents (Junior Wells paying tribute to Sonny Boy Williamson), various histories channeled (Mississippi Fred McDowell with John Henry, more fencing wire guitar), seriously dark arts which no white blues artist could even try to emulate (Luther Allison tearing his heart and guitar strings out on Everybody Must Suffer, Wolf on the ear-scouring Hard Luck) . . .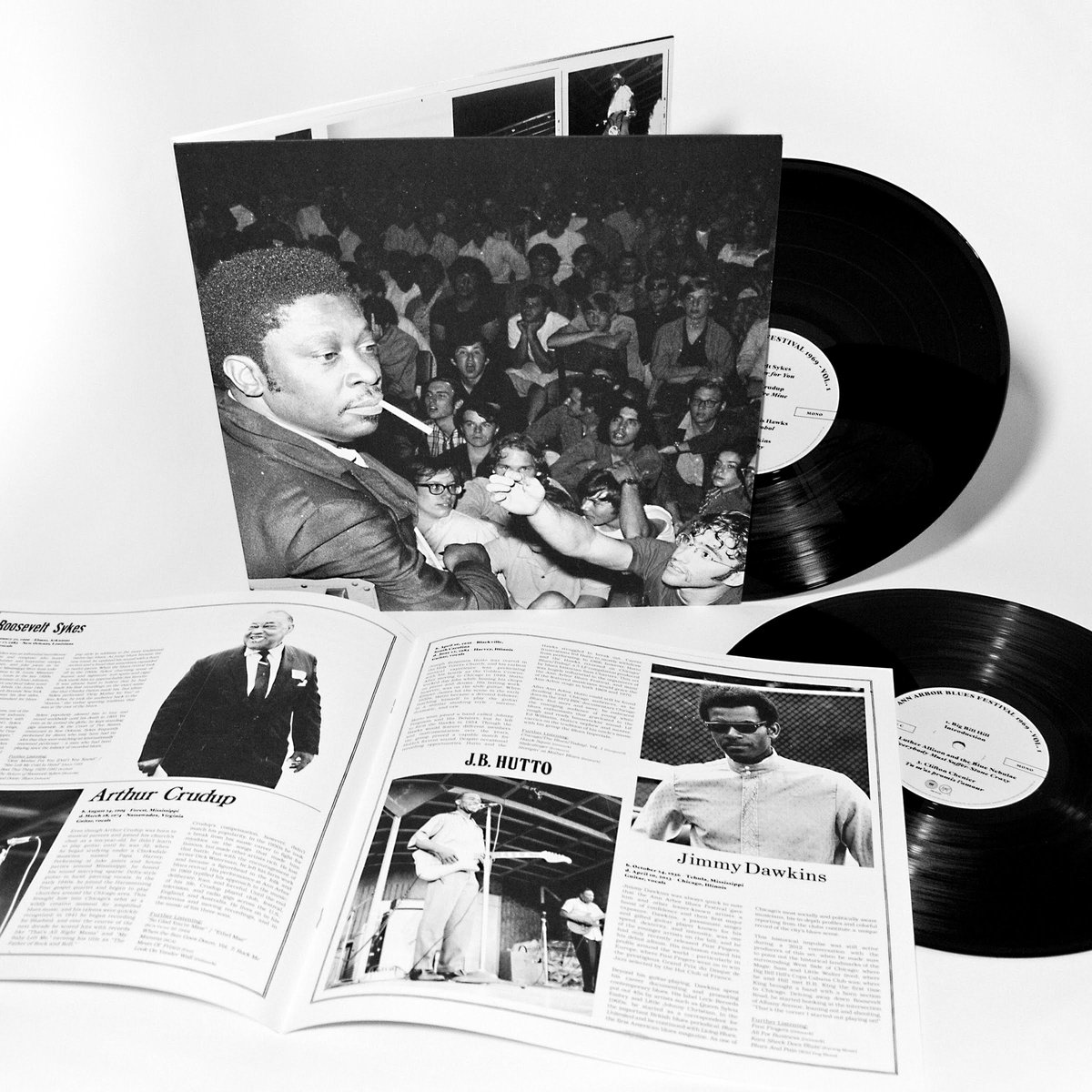 There are guitar heroes here too: Otis Rush, Louis Myers in Musselwhite's band and the great Buddy Guy with Big Mama Thornton on the thrilling Ball and Chain.
(BB KIng was on the bill but is not on the albums on Spotify although he appears on the vinyl edition, see below.)
Here too are emerging zydeco star Clifton Chenier on the melancholy Tu M'as Promis L'amour, the James Cotton Blues Band (with Luther Tucker on guitar who also plays with Sam Lay and Lightin' Hopkins) spin out Off the Wall for a compelling 13 minutes of harmonica-de-force clap-along joy and right at the end 67-year old Son House with his chilling and show-stopping Death Letter Blues (which Jack White and Nick Cave assimilated).
The Ann Arbor Blues Festival 1969 recordings are not to be undertaken lightly.
They are full of furious energy, deep history, spiritual darkness, raunchy humour and this collection is a remarkable document as much as a hugely enjoyable collection of blues teachers and hard lives hammered into music.
If you listen to no other blues collection this year . . .
Essential.
.

The Ann Arbor Blues Festival 1969 is available on Spotify in two parts here and here.
But it also comes as two excellent double-vinyl sets presented through Jack White's Third Man label with booklets, essays and recollections. Or on CD.
It can be ordered through Southbound Records in Auckland here.
.