Graham Reid | | 1 min read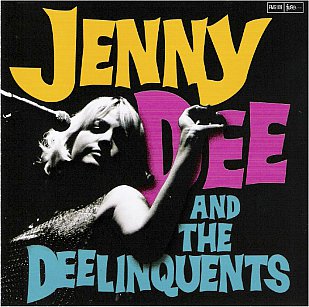 Retro seems to be the way of the future if your current CD collection is made up of albums by Pete Molinari, Kittie Daisy and Lewis, Sonny and the Sunsets, the Young Veins etc.
Most of these artists are fun but you suspect there's not much longevity in being quite so referential (Molinari is getting by on the skin of his teeth) and while I don't expect to hear another album from Nick Curran and the Lowlifes I'm very glad to have the one I've got.
Same feeling with this collection -- produced by that retro-soul Eli Paperboy Reed -- where the spirit of late Fifties/early Sixties girl groups are conjured up (often with specific reference to specific songs) by this group fronted by the tough vocals of Jenny Dee who was clearly born to do this.
The arrangments (strings, castanets, handclaps) also evoke some of Phil Spector's greatest songs -- although where this falls down is that they lack his "wall of sound" firepower. And of course they are so heavily referenced that you can't help but play spot-that-riff.
Dee can write and deliver a belting, aching ballad (Love in Ruins and Mama Told Me are among the highpoints) although attention naturally alights on those songs where you can stamp down your boot heels (white vinyl boots for the ladies of course). There's a decent girl group treatment of the Flamin' Groovies Shake Some Action too however.
So this is one of those thoroughly enjoyable short term pleasures to be played loud and without a trace of irony, especially the first half. It peters out after Mama Told Me.
Much of this has its source material in From the Vaults which in some ways is a good thing. But remember, those are songs you open the vaults for, not your laptop.
But if they ever do a stage production of the life of Ronnie Spector you can guess who they might call.
Like the sound of this? Then check out this.