Graham Reid | | 2 min read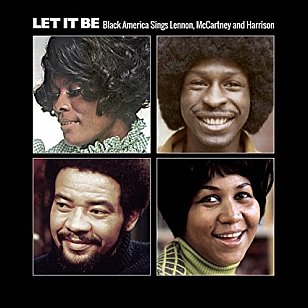 Given just how much black music – Motown, girl groups, Chuck Berry, Little Richard etc – influenced the early Beatles, it's no surprise black Americans would find Beatle songs to adopt and adapt.
A few years ago the James Hunter Six (white band out of Britain, of course) took the Beatles' It Won't Be Long of '64 and -- with barely a flick of the wrist -- turned it into a sassy Stax-style, horn-punctuated soul song . . . because those backing vocals on the original had drawn from that same well.
Lennon and McCartney learned from Motown, Stax, Arthur Alexander and others, so when they came to write their own songs they just did what they knew . . . but as a three guitars/drums + three male vocalists.
Their sound was unique and distinctive but the reference points were there for anyone to hear.
Then they grew into their own style(s) and Harrison appeared as a writer too.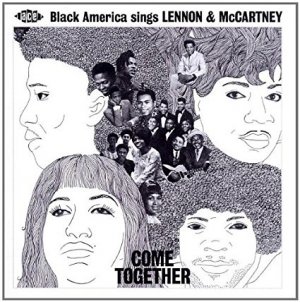 This 22-song collection in a Let It Be-like cover – a sequel to Come Together, black artists on Lennon-McCartney songs in a Revolver-styled cover – has Aretha (who owns Eleanor Rigby when she adopts the personae and belts through it), the Four Tops (Fool on the Hill), the Temptations (Hey Jude) . . .
Here too is Screamin' Jay Hawkins on A Hard Day's Night described in the liner notes as "mildly deranged". If you haven't heard his treatment of McCartney's solo career song Monkberry Moon Delight it sounds written for him and is even more deranged.
Nina Simone delivers a lovely Here Comes the Sun, everywhere are great re-arrangments, Ike and Tina Turner mess up She Came in Through the Bathroom in typical throat-abusing and horn bashing style, Earth Wind and Fire making Got to Get You Into My Life their own, the Supremes sound at home on the lightweight World Without Love, Junior Parker offers a midnight blue and languid rendition of Tomorrow Never Knows, surprisingly James Brown saxman Maceo Parker takes For No One at a similarly slow pace . . .
The Temptations get close harmony on Hey Jude, Boyz II Men are the most recent entry with their sensitive 2009 version of In My Life.
There is also a psyche-straight version of Dear Prudence by the 5 Stairsteps from Chicago, who as Stairsteps later signed to Harrison's Dark Horse label after he declared their Second Resurrection "the greatest album of all time".
The showstopper is Isaac Hayes' 12-minute, orchestrated soul symphony Something.
And the oddity is Ella Fitzgerald with Harrison's ode to Eric Clapton's sweet tooth on Savoy Truffle which she swings like a Cole Porter tune.
Beatles got soul.
And don't you want these two albums on vinyl so you can bang them into frames?
Me too.