Graham Reid | | 7 min read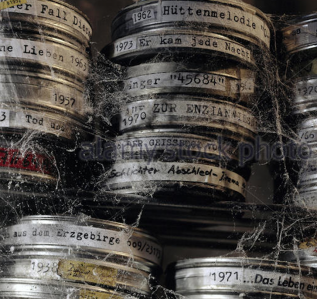 The past is another country, but sometimes it still sounds interesting. Half a century after the Beatles' Sgt Peppers, debut albums by Jimi Hendrix, the Doors and others . . . and a decade more back to the emergence of rock'n'roll, there have been many anniversary reissues to be repackaged, remastered and reissued . . . many of which are just credit card gouging exercises.
So Elsewhere – which tries to always pay its own way on expensive box set reissues – here looks back at a year in which record companies (and sometimes the bottom-feeding and broke artists) put out earlier work into a new world in the hope that . . .
That someone might care?
In these particular instances Elsewhere did.
Here follows Elsewhere's most engaging and important reissues – and in a couple of instances "new" material from way back when – which we have reviewed.
There were others – some better perhaps – but we never got to them.
In no particular order but starting with the most surprising of the 15 we've singled out is . . .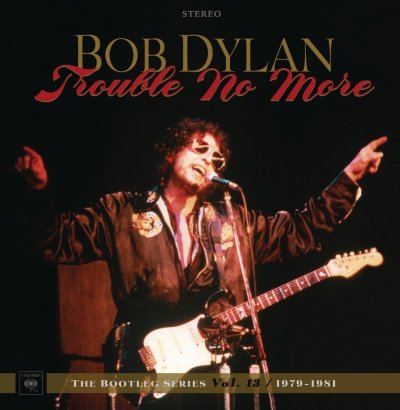 Bob Dylan: The Bootleg Series Vol 13; Trouble No More
Dylan's three evangelical albums from the late Seventies were much derided on release and fair enough too: the gifted songwriter now frequently just quoted scripture and often came off as hectoring about the end of days and the need to get right with Jesus. But he did also carry a great band at the time and so this box set of mostly live shows (eight CDs and a DVD) bristles with righteous energy, fear and fury, dogma and pure gospel rock'n'soul music. There are also songs of great and fragile beauty.
It will always be too much Christianity for most but there's no denying the power and delivery of these mutable songs. We wrote about it in depth here.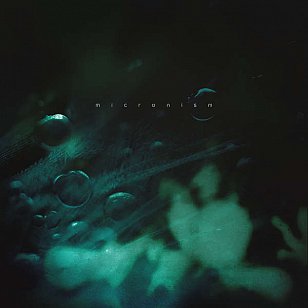 Micronism: Inside a Quiet Mind
A gentle hour of thoughtful electronica from Denver McCarthy (aka Micronism) just as he was on the cusp of engaging Krishna consciousness . .. so this is meditative, restful, sometimes quite minimal and warm.
Almost 20 years on it still has the power to make you stop, take a rest and just let thoughts flow free. We wrote about it here.
Various Artists: Heed the Call
A terrific collection of largely lost or ignored New Zealand funk, disco and dancefloor soul from '75 – '83 which includes some familiar names (Dalvanius and the Fascinations, Mark Williams, Tina Cross, American import Herb McQuay) alongside utterly obscure but classy acts. The CD is excellent but the double vinyl (perhaps sold out by now?) is a real collector's item with extensive biographical notes and handsome packaging. Exemplary local release which we wrote about here.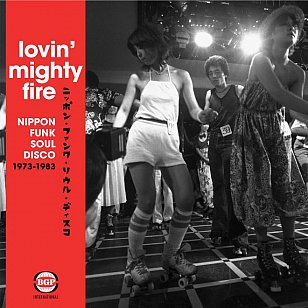 Various Artists: Lovin' Mighty Fire
And while you've got your dancing shoes on . .. this enjoyable compilation of Japanese funk, soul and disco from much the same period traces a hitherto unexplored history of the influence of black American music on Japanese musicians who took to these genres with real flair. And flares, presumably. We wrote about it here.
Various Artists: Even a Tree Can Shed Tears
And while we are in Japan here is something much more muted and dialed back, a collection of folk and rock (mostly folk, and some prog-folk) recorded between '69-'73. By being in Japanese it means you engage with the melodies and emotions rather than get distracted by lyrics, and many of these songs work on both those levels. We wrote about it here.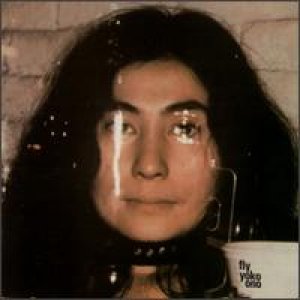 Yoko Ono: Fly
The vinyl reissue of Ono's albums continued but after her exceptional Plastic Ono Band album (an Essential Elsewhere album here) and its follow-up Fly there were diminishing returns. But the experimental nature of Fly – a double album with Lennon on incendiary guitar in places – may still be too much Yoko experimentalism for most . . . although many would have to concede that in subsequent decades artists, if not audiences, seem to catch up with her. We wrote about Fly here.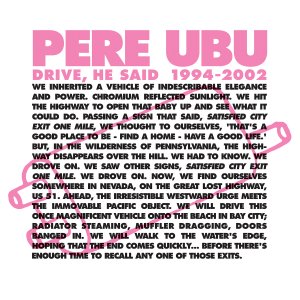 Pere Ubu: Drive He Said 1994-2002
If Ono is too experimental and demanding for you then these four discs will seem almost tame in comparison. They aren't of course but David Thomas and his fellow travellers redefined the sonic landscape yet again in often simple pop song formats, given a tightening of the thumbscrews.
The Pere Ubu reissue has been one of the most interesting in recent years, although its doubtful if it earning them a new generation of fans. Pity.
We wrote about it here.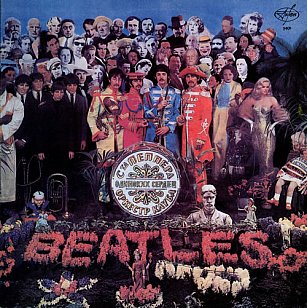 The Beatles: Sgt Pepper's Lonely Hearts Club Band
Because it so adroitly captured the mood of the times and pointed a way in elaborate studio production, Sgt Pepper dated quickly and became the album in amber among the Beatles broad catalogue. It is not the best or most important album they did but even at this distance its suggestion of a future while rooted in the past, allusions to hippie freedom while being very domestic, and some remarkable songs means that it was well worth revisiting in the newly mixed version (and the box set came with numerous outtakes and such). History in day-glo with more tinges of melancholy and ennui than the bright cover suggested. We wrote about it in depth here.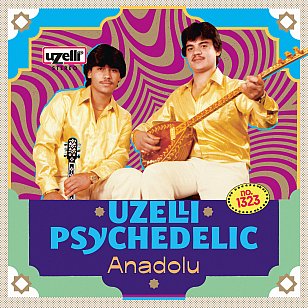 Various Artists: Uzelli Psychedelic Anadolu
Complied by a Polish DJ Kornelia Binicewicz, this constantly surprising collection of late Seventies rock from Turkey came from cassettes made in Frankfurt for the local Turkish audience . . . and they revelatory on every level. This is also a gateway to a huge archive of Turkish music which we mentioned in our review here.
The Churchill's: The Churchill's
More psychedelic rock but this time from Tel Aviv in the late Sixties and in English. A strange amalgam of the band's take on the San Franciscan scene of Moby Grape and others with nods to the Doors and of course their own Israeli music, it edges towards hard rock as much as sound collages and a little Floyd-like ambience. We wrote about it here.
Larry Morris: Anthology
One of this country's finest pop, rock and sometimes soul singers, Morris' time with Larry's Rebels has been previously collated but this 24-song collection of his solo years makes for impressive listening. Whether it be with a rock band, horns or orchestra, Morris's sometimes raw vocals could always cut it. We wrote about it here.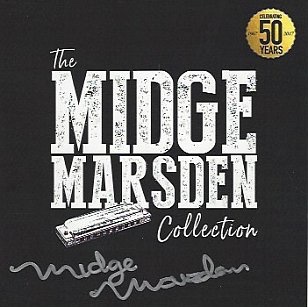 Midge Marsden: The Midge Marsden Collection
Speaking of long distance runners on the local scene. This double disc pulled together all aspects of Marsden's long career as a pop, rock, blues and folk-blues artist who had a roll-call of great Kiwi musicians in support always, and counted among his friends – with whom he recorded – the late Stevie Ray Vaughan. Often pinned a a "blues" singer, Marsden was that but also more and it's notable the final song (by Bill Lake) is Growing Out of the Blues. We wrote about it here.
John Cale: Fragments of a Rainy Season
The expanded edition of this spare live album from '92 rejigged the running order (to make better sense) and added an extra disc of outtakes which confirm that – after last year's reissue of Music for a New Society – that album for album Cale was outstripping his former bandmate Lou Reed during the Eighties. There is darkness and mystery in Cale's lyrics, power in his voice and elegant or blunt-blade song structures. We wrote about it here.
Various Artists: (The Microcosm), Visionary Music of Continental Europe 1970-'86
Two hours of great but often marginalised artists like Popul Vuh, Ash Ra Temple, Vangelis (before he became famous), Roedelius and others who worked the area between electronica, ambient, astro-flight cosmic rock and European classical music. Maybe some would cal it Kraut-rock but "visionary" seems apt. We wrote about it here.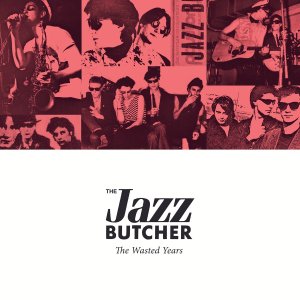 The Jazz Butcher: The Wasted Years
Here packaged up are the first four albums of the first incarnation of Britain's post-punk Jazz Butcher who started out as an amusing diversion (we likened them to a eccentric Bonzo Dog Doo-Dah Band of their era) but morphed into a wry, tight pop-rock band. An enjoyable trip all the way. We wrote about it here.
And three more, not reissues but releases from the archives . . .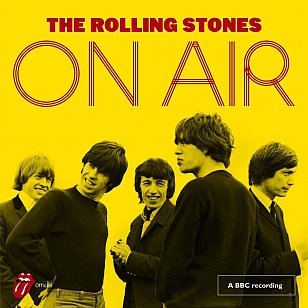 The Rolling Stones: On Air
Some of these songs from radio shows in 63-'65 and such cleave fairly closely to the recorded versions but others – and this is especially true on the DeLuxe Edition – just use them as starting points for subtle changes of emphasis and solos. For a young band they sound enormously confident on material by their blues and rhythm and blues heroes (which were often extremely adult in content). Familiar songs for longtime fans but still fresh and exciting. We wrote about it here.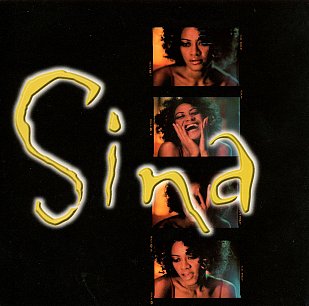 Sina: Sina
It has been almost two decades since "sweet Sina" sat in the front seat and provided the melodic hook for the OMC global hit How Biazarre. At the time she recorded an album with OMC/Sister's Underground producer Alan Jansson but, aside from a couple of singles, the whole thing sat in the vaults until this year.
It might be a bit uneven but at its best it takes you right back to thos exciting days when South Auckland, gentle hip-hop, thoughtful lyrics and summertime sounds all collided in some benign accident. We wrote about it here.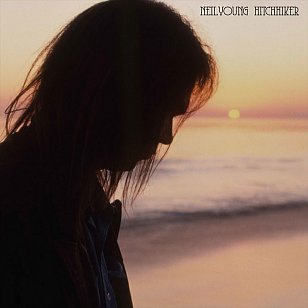 Neil Young: Hitchhiker
One of the best from Young's extensive vaults of archive material, these songs were recorded live in a single session in '76 and although some songs (Powderfinger) appeared on official albums there is an almost scary intimacy about the darker material here.
Even as a young man Young was an old soul looking back. We wrote about it here.
If you care to check out the Best of Elsewhere Reissues from previous years then you can start here.
History always repeats . . . expanded with outtakes?