Graham Reid | | 10 min read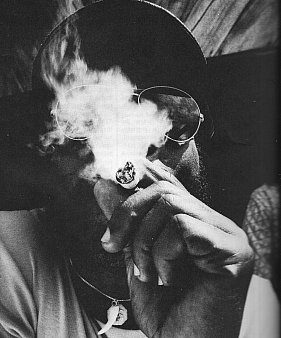 Has it been four years since Elsewhere grabbed 10 rare reggae albums off the shelves?
Ahh, yes.
So . . .
Here then is the belated sequel as another 10 fairly rare reggae albums come to hand. (Actually nine, one is not that hard to find if you are prepared spend much of your life in secondhand record shops.)
These albums all came my way various sources: those aforementioned record shops but also some as part of a deceased estate I bought, some I imported and others I picked up on my travels.
These albums come from various periods and genres so be warned, musically this bounces around, although as you may see most come from a classic period in reggae: the late Seventies.
The dates are as accurate as I could make them.
Various Artists: Tighten Up Volume 2 (1969)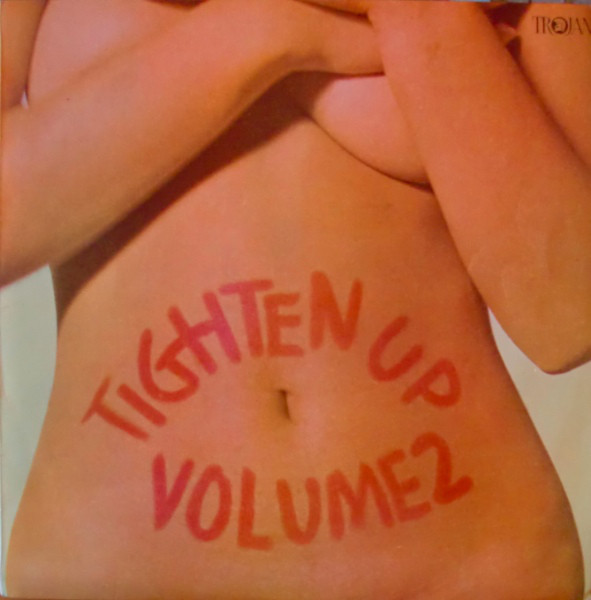 Here's the one that isn't that hard to find and comes in one of those covers fairly typical of the late Sixties where it seemed classic reggae cuts were wrapped in such nudie or seductive sleeves.
My copy is on Trojan but I believe Island picked it up and reissued or distributed it.
The producers here are often the stars: Leslie Kong, Lee Perry, Duke Reid, Derek Harriott . . .
But many of these songs became cornerstones which were popular in their own right or plundered for revisions and dubbing up: Long Shot Kick The Bucket (by the Pioneers), Reggae in your Jeggae (Dandy), Fire Corner and Fattie Fattie (Clancy Eccles), Return of Django (Perry and the Upsetters), Sufferer (Kingstonians) . . .
It's such a collection of important early reggae cuts that it has been reissued on CD in an expanded edition, and all of that is available on Spotify here. It's a great place to start this journey which goes deeper and dubber.
.
Leroy Smart: Dread Hot in Africa (1977)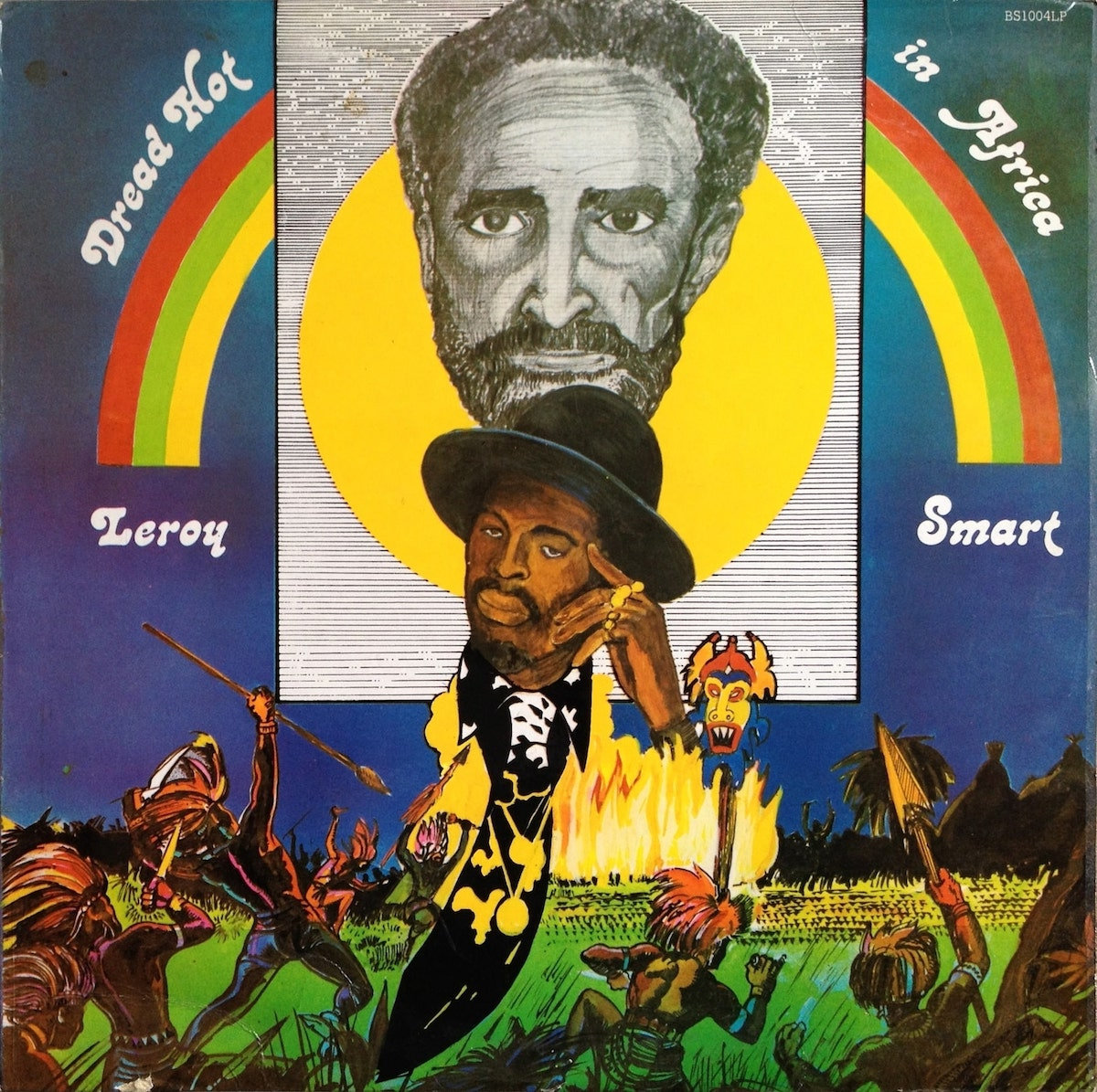 The great and prolific singer/producer here caught at the start of going out under his own name on this debut recorded at Channel One with Sly, Robbie and the Revolutionaries . . . and released through the Burning Sound label in London.
Possessed of a soulful, yearning voice and steeped in Rastafarianism, he brings this one home on songs like Jah Jah Forgive Them, Africa, Babylon Wicked ("lyin' lips are an abomination"), African Woman and Give Jah Praises . . . all of which might sound like Rasta cliches but he carries the lyrics off and of course the band are tight and supportive all the way.
Not available on Spotify although plenty of his other albums are, here.
Can't see this on Apple Music either so here's a typical track lifted from the vinyl.
Babylon Wicked
.
SoulJahs: Our Time is Now (1989)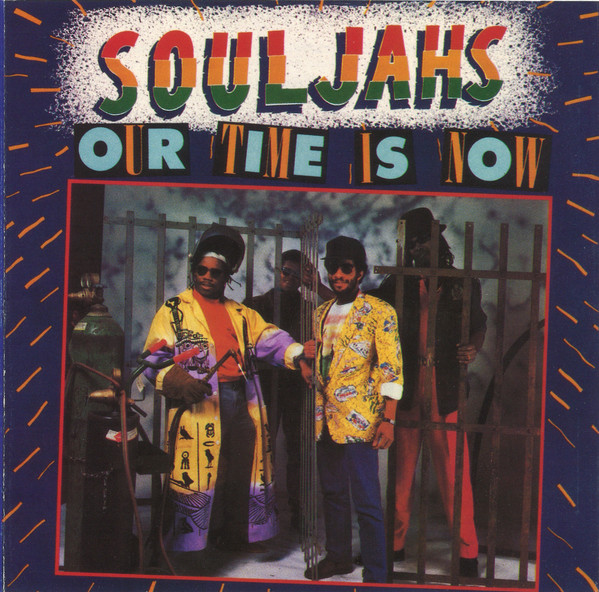 On the Shanachie label out of New Jersey – which began life with Irish music but embraced King Tubby, Augustus Pablo, Culture (Two Sevens Clash) and Judy Mowatt (among others) – the label also aimed for mainstream reggae acceptance with lightweight albums . . .
And this is unfortunately one of them.
The titles here sort of tell the story: We Live and Learn, Can't Take No More, Tools of the Devil (decent lyrics undercut by the weak delivery), Holocaust and the title track are on the first side.
But they are pretty lame, just dancebeat pop with well-meaning messages (MLK and others in Can't Take No More).
Side two is awful, bantamweight pop-reggae stuff: I Do Believe You Ought To Be Dancing, Never Ever Love and Just Can't Stop This Love, all delivered as synth-reggae behind the undistinguished soul vocals of Max Dixon.
There's a bit of consciousness thinking going on over that second side (Life) but this is an endurance test and the only reason I'm "proud" to have it is because it makes me laugh aloud. And I suspect very few others – people obviously have better taste than me – own a copy.
I can't see a second album by SoulJahs although in 2018 a band under that name with Iniko Dixon (Max under another name?) has an album on Spotify.
If you really want to hear this it is on Spotify here
.
Prince Mohammed: People Are You Ready (1978)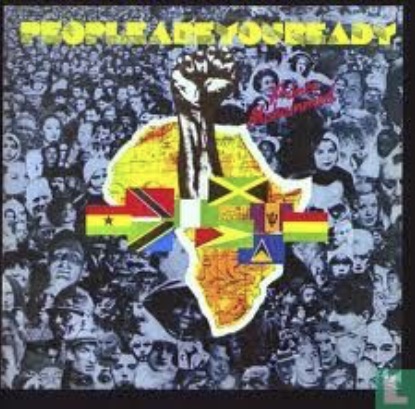 On London's Ballistic Records (see The Force of Music below), this was the Jamiaca-born George Nooks debut album with the uncredited General Echo and is in slightly muted dancehall style (Go Uptown, the chant-along title track) and a little bit o' rudeness (Angelina, Johnny Thrasher).
But with plenty of consciousness in the lyrics of Great Sounds Ska and the catchy Natty Going Back to Africa.
Not available on Spotify or Apple Music, but the full album is on You Tube here.
However here's a sample track lifted from my vinyl.
Johnny Thrasher
.
Benjamin Zephaniah: Rasta (1983)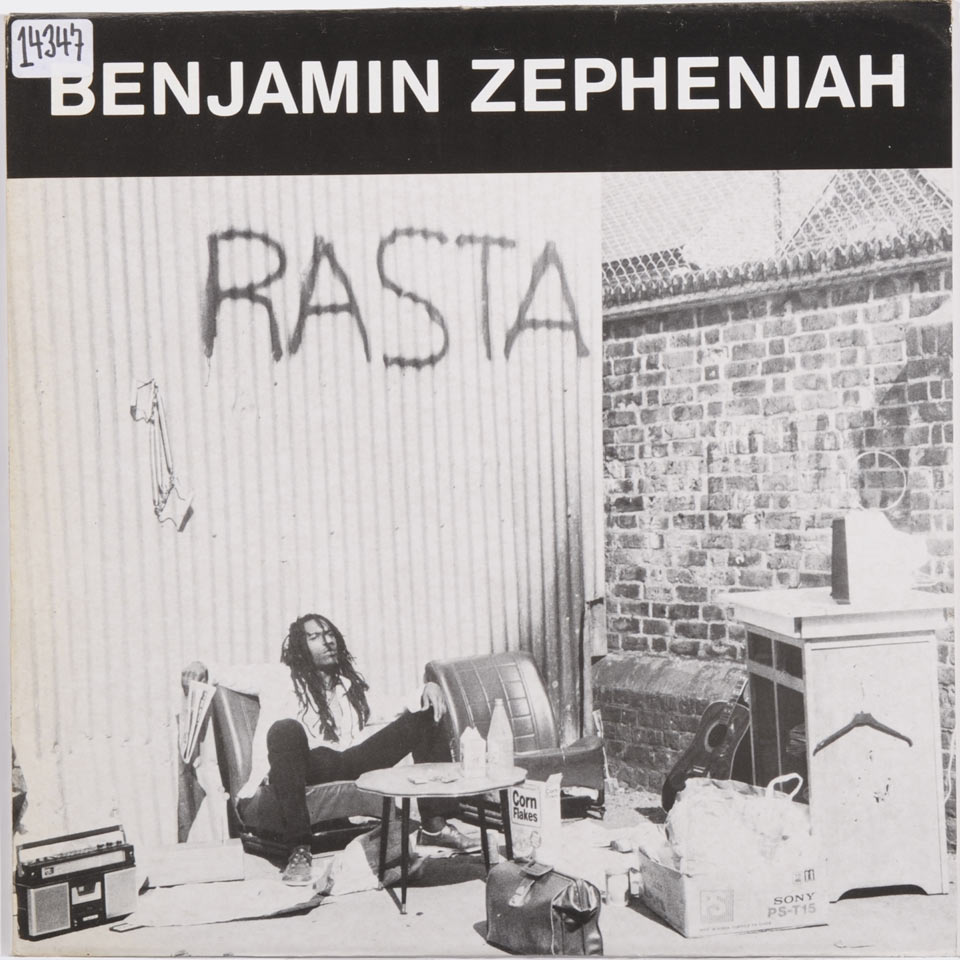 The poet, activist and actor Benjamin Zephaniah (spotted most recently as Jeremiah Jesus in Peaky Blinders) is as important in Black British culture as Linton Kwesi Johnson, Darcus Howe, Steel Pulse and Lavinya Stennett.
And a nice guy as witnessed by this interview when he came to New Zealand.
Rasta was his debut album (my original copy on the Upright Records label, it was subsequently reissued) and although Wikipedia would have you believe it was the first post-Bob recording by the Wailers there are none of the Wailers band credited on the cover.
No matter, this is quality, militant dub poetry which warns off propaganda-spreading politicians, addresses apartheid in South Africa ("we don't play wid dem, we don't trade wid dem . . . free South Africa"), the fire at a house party in New Cross in which 13 black teenagers died (which many at the time suspected was a racist fire-bombing), unemployment, Jah love (with flute and wall-shaking bass) and Dis Policeman Keeps on Kicking Me To Death which isn't quite as moving as LKJ's Sonny's Lettah: "I was feeling sick, I pleaded 'racist attack', and another policeman came to finish me off, and he was black black black . . . in dis war we have traitors".
Zephaniah was serious and this album captured the zeitgeist where the National Front and neo-Nazi groups were highly visible. The "sus law" had only recently been repealed so little love was lost between black communities and the police.
Unfortunately this album isn't on Spotify but a number of more recent albums are, see here.
Here's a sample however taken from my vinyl
Dis Policeman Keeps On Kicking Me To Death
.
Jah Lion: Colombia Colly (1976)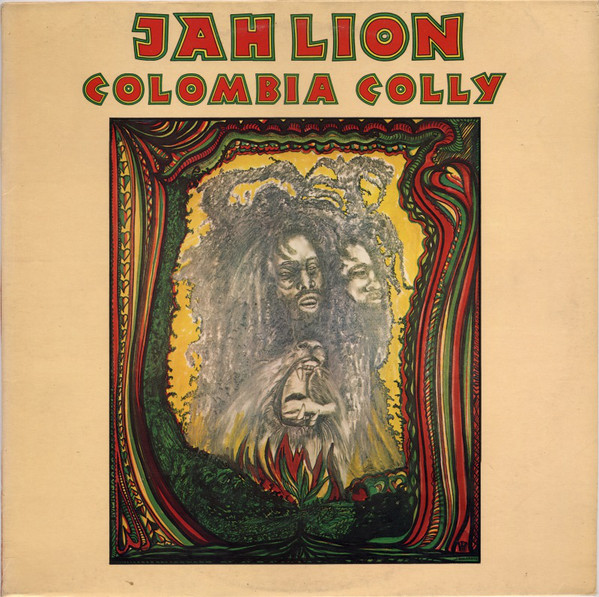 Produced by Lee Scratch Perry at his Black Ark Studios and released on Island Records, Colombia Colly comes with impeccable credentials and the singer Jah Lion (Patrick Francis, Perry gave him the Jah Lion name which was a bit more serious than Jah Lloyd he was going under).
As Lion/Loyd noted: "Him [Perry] say: you move strong. Might be physically or musically strong, but Jah Lion different from Jah Lloyd. We do some great works at Upsetter studio. I like to work for him too, because him had vibes. "Most ideas in the studio, it's like we're working together. Is not one person come with an idea, there's a body of people behind the ideas. Nuff songs that people create, them not know where it come from. Scratch always had enough words".
It was his only album for Island (he moved on to the equally important Front Line label) and when he died in 1999 obituaries noted this album was selling for 70 quid.
A toaster as much as a singer, Jah Lion gets away a great revision of Little Willie John's Fever classic as a stoned Hay Fever and – typical of Perry – the songs of others are plundered and inverted: the opener Wisdom takes from Words of My Mouth, Sata at the end uses the familiar Satta lyric/riddum.
A cracking album from Perry's purple patch in the Black Ark and Jah Lion's most consistent album.
This album is available on Spotify and a bonus is the additional track not on the album, an excellent reworking of Junior Murvin's Police and Thieves as Soldier and Police War.
.
The Diamonds: Planet Earth (1978)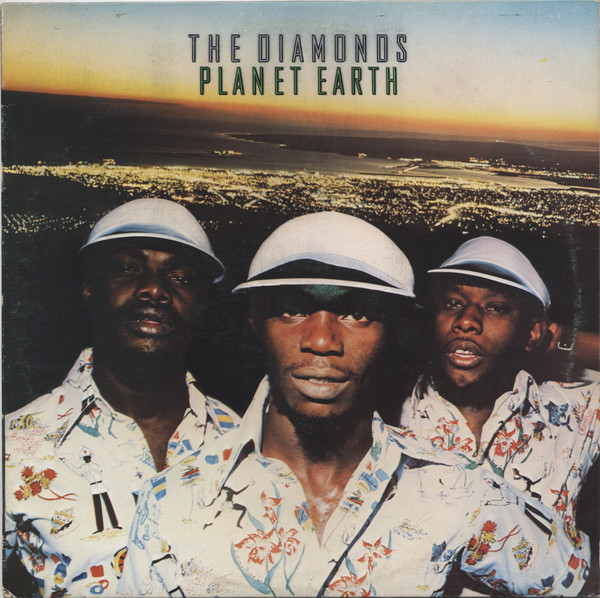 Nice segue here: the great vocal trio The Mighty Diamonds were discovered by Jah Lion who produced their first hit Shame and Pride in '74 and their debut album of the following year, The Right Time, is considered a stone-cold reggae classic.
Things went a bit awry when they went to New Orleans to record with local musicians and Allen Toussaint but for this album on Virgin they were back on home turf with the Icebreakers band of Sly Dunbar (drums), Lloyd Parks (drums), saxophonist Tommy McCook, Chinna Smith (guitars) and other luminaries.
The Diamonds – Tabby, Bunny and Judge – are smooth but soulful singers and here roots consciousness is evident (despite the slightly glammy cover photo by Dennis Morris).
Titles tell some of the story: Where is Garvey?, Struggling, Only Brothers, Come Me Brethren . . .
But there also space for the other side of life: Carefree World, Got to Get Away, Sweet Lady . . .
Not the absolute winner that Right Time was but hard not to be seduced by the sound the Diamonds and these players who just lock on a groove and ride it through.
Doesn't seem to be available anywhere so here's a sample track from the vinyl.
Come Me Brethren
.
The Icebreakers With The Diamonds: Planet Mars Dub (1978)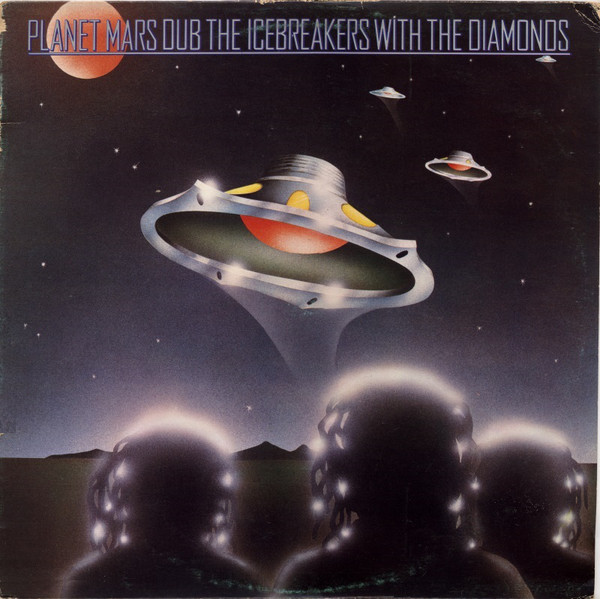 And an even better segue . . . because here are the Diamonds and the studio band once more, that previous album dubbed up for the journey further into space by producer Karl Pitterson (who produced, among many other albums, Steel Pulse's Handsworth Revolution debut)
Pitterson of course had great material to work with and this neatly keeps the original Diamonds songs in focus but then steps past them to explore the nailed-down instrumentation and shapeshift the sounds, never letting go of the groove.
Not deep-deep dub, but a terrific dub album nonetheless.
Work Out
Fortunately this album is on Spotify, digitally remastered also. As it deserved to be.
.
Tapper Zukie: Man Ah Warriors (1977)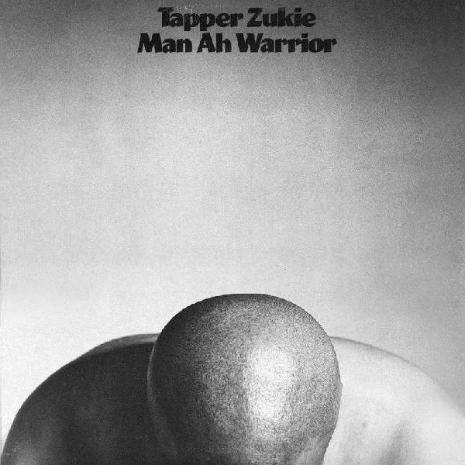 When this '73 debut by DJ/toaster Tapper Zukie/Tappa Zukie (born David Sinclair, still with us) was re-released in '77 the Village Voice critic and rock's resident professor Robert Christgau found it in his academic heart to give it A- in his column.
Although do wonder if Zukie having been approved by Patti Smith and Lenny Kaye (it reappeared on their Mer label in a cover by Robert Mapplethorpe which doesn't make much sense and with some Rasta notes by Penny Reel from Pressure Drop magazine) gave Zukie some kind of rock credibility.
He didn't need it.
This almost ridiculously spare sounding album – basic riddums, minimal dubbery – allows Zukie's sharp and declamatory vocals (with echo) to stand predominant.
On the upbeat second side starting with Zukie Fashionwear and the bouncy Black Cinderella he gets closer to the dancehall pleasers.
Produced in London by Clem Bushay (and the reissue mastered in New York), Man Ah Warrior delivered some familiar Rasta lyrical tropes (beating Bob to "iron/lion/Zion"), moral injunctions (Viego, A Message to Pork Eaters) and a bit of boasting, Man Ah Warrior is an impressive piece of work which is sometimes confusing (Simpleton Badness with its odd electronic effects) but always mind-bending for either its Rasta righteousness or Zukie's determined energy.
The full album is on You Tube here.
But here's a sample taken from scratchy vinyl
Zukie Fashionwear
.
Leslie Butler: Ja-Gan (1975)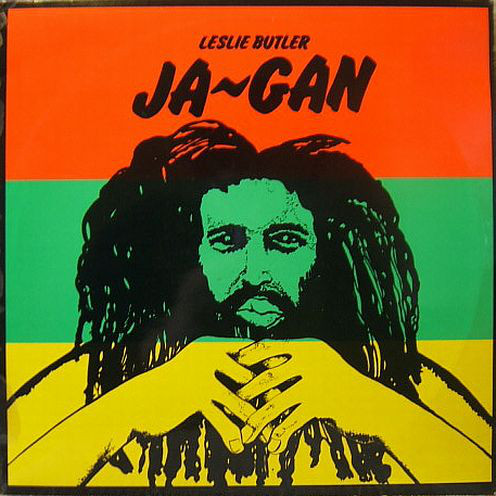 On the Trojan label (and with Air Jamaica credited as a sponsor), this is much more interesting, an instrumental/dub album under the name of keyboard player (organ, piano) Leslie Butler, with solid support from studio players Albert (aka Tony Chin) and Earl Smith (guitars), drummer Carlton Davis (Wailers, Peter Tosh, Augustus Pablo, Roots Radics et al), bassist George Fullwood (with Chin and Davis in the Soul Syndicate) and Joe White on melodica. Recorded at Harry J's studio in Jamaica.
Butler went on to lengthy career – sometimes adapting popular songs into jazz-reggae and soul funk (Ashanti Ganja here has the bassline from Stand By Me) – and a search of the extensive Trojan site doesn't turn up this album which may have been a one-off and the writing credit on everything goes to producer/arranger and studio boss Harry Johnson.
A sound, middleweight album from Trojan and these players which is at its best on the second side where the dub gets heavier and more smoky.
Unfortunately not on Spotify (Butler's most recent album is however) but here's a sample track lifted from the vinyl.
Blacks Impression
.
The Force of Music: Freedom Fighters Dub (1978)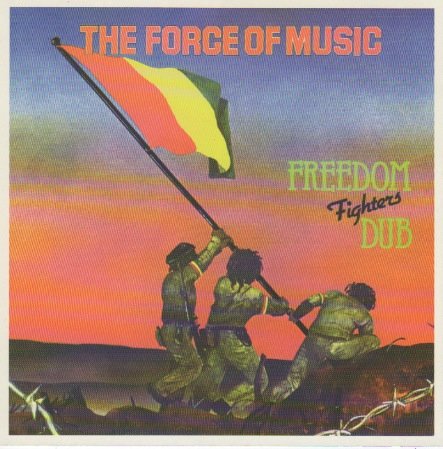 On Ballistic Records out of London, this is a dub tribute to London's Lloyd Coxsone by producer Roy Cousins who got his start with the Jamaican vocal trio the Royals (their Pick Up the Pieces collection is a real gem (on Spotify here) but Cousins became mostly known as a producer.
Good solid deep dub of the older JA style which was probably recorded when he was in London. No musicians are credited on the cover.
Not available on Spotify (although another fine dub collection by him is) but can be found at amazon and on Apple Music.
But here's a sample from the vinyl.
Smoke Pipe Dub
.
Elsewhere has a number of columns along these lines, click the title for the following
10 Solo Albums by Group Members
Five Odd Albums No One Should Own (but I do)
Five French Albums I'm Surprised I Own
10 Shameful Records I'm Embarrassed to Own
10 Odd Unplayed Albums in My Collection
Another 10 Odd Unplayed Albums in My Collection
10 Unusual 10 Inch Records I'm Surprised I Own
10 More Shameful Record Covers I'm Proud to Own
And Another 10 More Shameful Record Covers I'm Proud to Own
10 Rare Free Jazz Albums I'm Proud to Own
10 Somewhat Rare Reggae Albums I'm Proud to Own
and there is probably much more . . .