Graham Reid | | 4 min read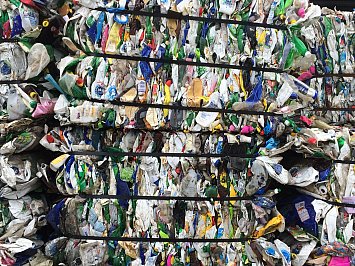 Elsewhere has been down this blind alley a few times with couple of columns on
10 Odd Unplayed Albums
, a series of
10 Shameful Record Covers
,
10 Good Albums in Bad Covers
,
Five French Albums I'm Surprised I Own
,
10 Unusual 10 Inch Records
. . . and so on.
This time though just rubbish I seem to have on my shelves.
And I do wonder why.
.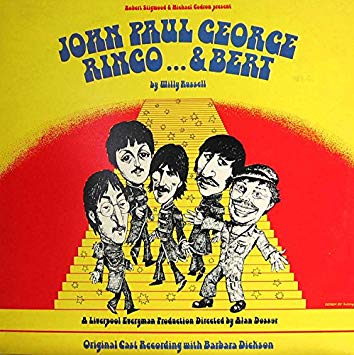 Various Artists: John Paul George Ringo . . . and Bert
If you thought the worst album in Robert Stigwood's musical empire – which which included classic Bee Gees, fairly decent Clapton and others – was the soundtrack to that disastrous Sgt Pepper's film staring Peter Frampton, the Bee Gees and others, then think again.
This album is the cast recording of a '74 theatre show about the Beatles and Bert, an award-winning musical about the Beatles (and Bert) which every Beatle hated for various reasons. Harrison walked out of the premier, Lennon dismissed it and McCartney used an injunction to stop it being turned into a movie.
It was conceived by the acclaimed British playwright Willy Russell from Liverpool (who later wrote Educating Rita and Shirley Valentine) but despite the awards and lengthy season nothing good translates to record as Barbara Dickson, Bert (George Costigan) and others make their dreary way through Beatle hits.
You shouldn't pay for this and I didn't. I found it in a dump bin outside a library.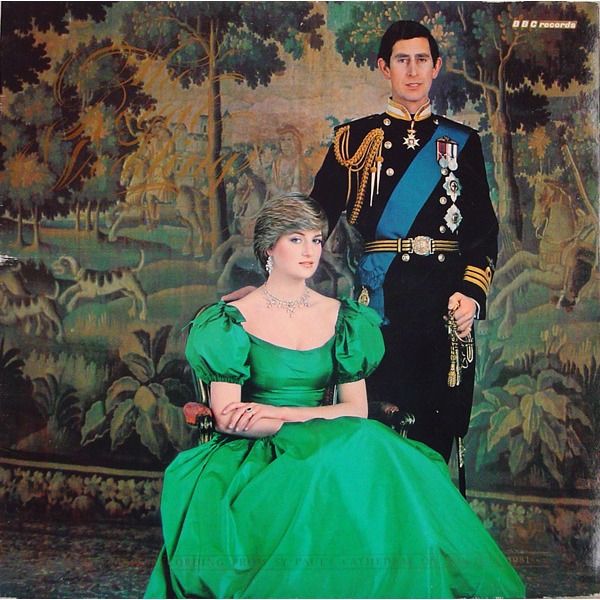 Various Artists: The Royal Wedding
And yes, it comes in gatefold sleeve with the Order of Service reproduced. Oddly enough for someone who couldn't care less about the British royal family, I also have a strange booklet from '77 of Elizabeth II photos (I think most of those in the family snapshot are dead, divorced or out of the inner sanctum) as well as a CD commemorating the late Queen Mother's 100thbirthday and another of The Hymns, Vows and Music of the 2011 wedding of that other royal son William (and the missus Kate).
On vinyl I also have Through Childhood to the Throne (an audio doco about the life of the Queen with the voices of Atlee, Chamberlain, Churchill, Hitler and others) as well as another Royal Wedding of Andrew and Sarah.
Why?
Maybe because these will have some collector's value? I could throw in the gold commemorative coin from the Royal Mint of Chuck and Di's wedding as an added enticement.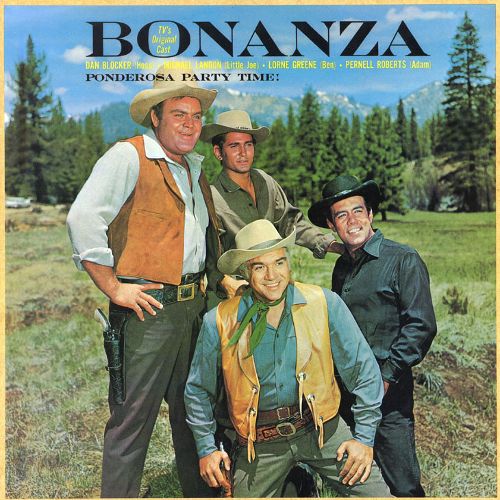 The Original Cast: Bonanza; Ponderosa Party Time!
Yes, "they sing, the play – banjo, fiddle guitar!"
The cast of the original TV series – Lorne Greene, Michael Landon, Dan Blocker and Pernell Roberts – Ben, Little Joe, Hoss and Adam respectively – here weigh in with Skip to My Lou, In the Pines (not much like Nirvana's version I am guessing), Happy Birthday, Shenandoah and others from "a Saturday night party at their ranch, the Ponderosa, where neighbors join with them in a surprise celebration".
Is it any good? Dunno, never played it. Looks like any previous owners didn't either.
Would you?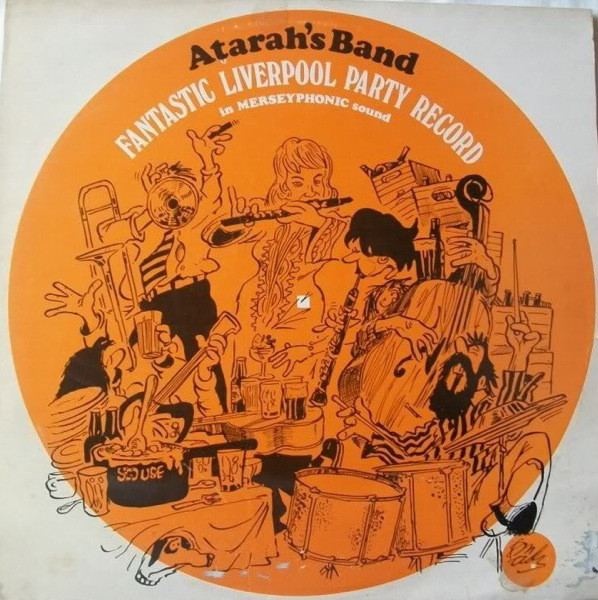 Atarah's Band: Fantastic Liverpool Party Record
Recorded "in Merseyphonic sound" this '74 album by fun-time members of the Royal Liverpool Philharmonic Orchestra lead by Atarah Ben-Tovim (flute and story reader) doesn't have a Lennon-McCartney song in sight and despite the slightly dissolute cover image by Bill Tidy it is mostly aimed at kids. In fact there is a kids' side and Mum's and Dad's side (and you could get teaching notes on application).
The Mums and Dad's side opens with the traditional Maggie May (here as a folksy instrumental) and later there is the famous Liverpool Lullaby and Greensleeves. The Christmas Hi-Jack (or What Happened When Santa Came to Liverpool 8) is kind of a funny story, especially if you know that Liverpool 8 isn't the most salubrious area of the city. But most of the instrumentals are all almost Elizabethan in their stateliness.
The Kids' Side is a wee bit better especially if you are really hanging out for medley of Liverpool skipping songs, and a children's guide to the orchestra (and guitar) as Pinta Man Meets the Music Families. Although you never really need to hear the Sailor's Hornpipe or rocked up Tchaikovsky.
I'm sure better party records came out of Liverpool.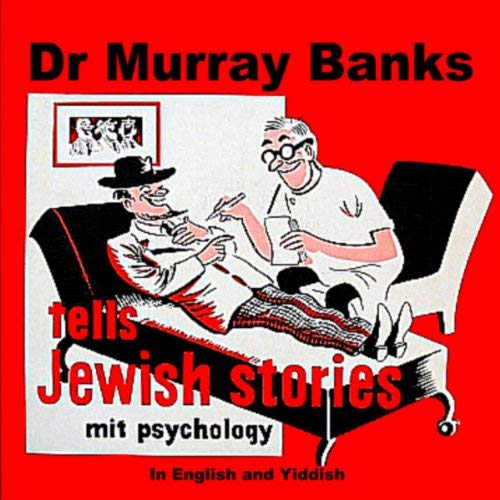 Dr Murray Banks: Tells Jewish Stories Mit Psychology
Former Professor of Psychology of Long Island University talks psychology, tells jokes (Why are there so few Jewish juvenile delinquents? Because crime doesn't pay.) and slips from English to Yiddish.
He covers aspects of what is "normal" and "the drama of sex".
It's actually pretty funny if dated (my guess it is from the early Sixties) even if you don't understand Yiddish because, as he notes, sometime Yiddish "just sounds funny".
However no matter how funny it sounds, a lot of his jokes lead to a punchline which is in . . . Yiddish.
So, umm . . .
I found this in a box of records no one wanted.
And then nor did I.
Elsewhere has a number of columns along these lines, click the title for the following
10 Solo Albums by Group Members
Five French Albums I'm Surprised I Own
10 Shameful Records I'm Embarrassed to Own
10 Odd Unplayed Albums in My Collection
Another 10 Odd Unplayed Albums in My Collection
10 Unusual 10 Inch Records I'm Surprised I Own
10 Shameful Record Covers I'm Proud to Own
10 More Shameful Record Covers I'm Proud to Own
And Another 10 More Shameful Record Covers I'm Proud to Own
10 Rare Free Jazz Albums I'm Proud to Own
10 Somewhat Rare Reggae Albums I'm Proud to Own
and there is probably much more . . .