Graham Reid | | 3 min read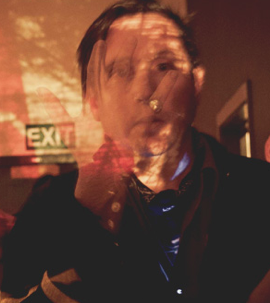 Auckland multi-instrumentalist Darryn Paterson-Harkness has always gone his own way, sometimes working within an innovative rock context (his bands New Telepathics and Serafin, the latter recording a John Peel session in London and playing in over 20 countries), and at others exploring the realms of pop and/or jazz improvisation.
He has also been part of the expanded From Scratch ensemble.
He played 50 shows with Frank Black in Europe and is a prolific writer who publishes books of his own poetry and artwork, has recorded and pressed his own records and CDs, and has an on-going interest in matters somewhat esoteric.
Hence his Institute of Telepathic Research persona-cum-project which is a self-described sci-fi/studio/arthouse where he has recorded the likes of Andrew Fagan, Otis Mace and Hallelujah Picassos.
Interestingly enough when Elsewhere reviewed a recent New Telepathics release and suggested it was too diverse to be coherent so he might have been better to have made two albums, he says he has now split his work into the experimental side (New Telepathics) and a new project Loud Ghost to get the rock'n'roll out of his system.
His debut as Loud Ghost is the self-titled self-produced CD – with drummer Mark Hussey and bassist Sam Taylor – which fires salvos which are post-grunge and sometimes gritty power pop. They launch the album (yep, it also comes on vinyl and as a download) soon in Auckland (see poster below).
Given his lengthy career – this is the 16th release on his Our Records label he established over a decade ago – it is long overdue for him to answer our Famous Elsewhere Questionnaire.
The first piece of music which really affected you was . . .
Probably Halleluwah by Can at 12 years of age, But to be fair I was also moved that same year when I heard Captain Beefheart's 'Trout Mask Replica'.
Your first (possibly embarrassing) role models in music were . . .
Buddy Rich and Animal! and my parents, which is how I got into music, but by the time I was 12, (reflecting on Can and Captain Beefheart!) I rated Lee Scratch Perry, Hendrix, The Residents, Sun Ra, Ornette Coleman, Can, Split Enz, The Cramps, Neil Young, Led Zeppelin, Alice Coltrane…all something to aspire to at that age.
Lennon or Jagger, Ramones or Nirvana, Madonna or Gaga, Jacko or Jay-Z?
Lennon, 'Plastic Ono band', surely one of the best albums ever… Ramones, though I loved Nirvana. Madonna and Jacko…
If music was denied you, your other career choice would be . . .
Unemployed.
The three songs (yours, or by others) you would love everyone to hear are . . .
'Cutting The Mustard Goose' - Loud Ghost.
'White Sky Burning' - Loud Ghost.
'My First Shotgun' - New Telepathics.
Any interesting, valuable or just plain strange musical memorabilia at home?
I have a Sun Ra 'Saturn' label record which is one of my most treasured pieces of vinyl, typed out information from someone in the band and cello-taped on to the cover. I also have Jack Dupree's autograph somewhere, he was so drunk he wrote Jack twice!
The best book on music or musicians you have read is . . .
Drumming at the edge of magic by Micky Hart is a great read but if I was to recommend any book to any musician, regardless of which instrument they played it would have to be Miles Davis' autobiography.
If you could get on stage with anyone it would be . . . (And you would play?)
Hendrix or Ornette Coleman, I would play drums or happily flap courgettes on a cardboard box. With regards someone actually living I would love to collaborate with Diamanda Galas.
The three films you'd insist anybody watch because they might understand you better are . . .
Rockers, Music is the Weapon, This is Spinal Tap.
The last CD or vinyl album you bought was . . . (And your most recent downloads include . . .)
Oscar Peterson reunion with Herb Ellis, on vinyl. My most recent download was a siren for the Loud Ghost record.
One song, royalties for life, never have to work again. The song by anyone, yourself included, which wouldn't embarrass you in that case would be . . .
I always thought my song 'Hold Your Fire' could do alright ha ha…still time…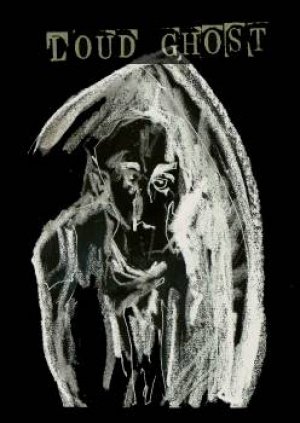 The poster, album cover or piece of art could you live with on your bedroom forever would be . . .
I have a poster from my Dad's old band 'The Flares' - 1968 at the Marton Memorial Hall… admission 50c, drinks served continually…I love that line.
You are allowed just one tattoo, and it is of . . .
A cow.
David Bowie sang, "Five years, that's all we've got . . ." You would spend them where, doing . . .?
Hangout with my family and friends in Aotearoa, make albums and do the odd interview…
And finally, in the nature of press conferences in Japan, "Can you tell me please why this is your best album ever?"
For me my art is about protesting the suffering and celebrating the joy and I feel that with this album from the choice of songs, production and down to the artwork itself I have managed to convey a sense of this, but hey, its only Rock n Roll and I like it.