Graham Reid | | 4 min read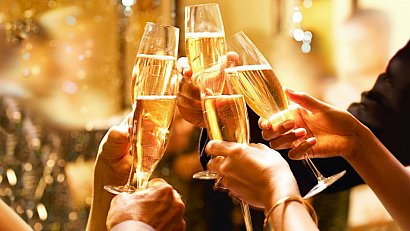 2018 has seen an unprecedented number of outstanding releases across all genres. The music industry is continuing to morph into something that would have been unrecognisable even five years ago, and while it would be easy to criticise these changes, I'm more inclined to think that music has benefited as a result.
Many of the EPs I've reviewed this year have been a product of this changing industry, and I've put together a list of my 10 favourites from throughout the year for your listening pleasure.
.
grandson: a modern tragedy vol. 1

It takes a lot of courage to use your art speak out against the government, let alone the majority of the population that voted for said government. This, however, is exactly what grandson (aka Jordan Benjamin) from Toronto has done with his debut EP. Filled with controversial lyrics, all with empathetic undertones, and angry, determined beats, a modern tragedy vol 1. is undoubtedly the bravest and most exciting EP we've covered this year here at Elsewhere.

Read more here.

.

King Princess: Make My Bed
Brooklyn's Mikaela Straus hides behind the confident, sexy, and fierce King Princess, touching on topics that are often considered taboo when coming from the mouth of a female. She is unapologetic in her approach to lyrical content, and sonically her songs harbour catchy choruses that come accompanied by a hint of cynicism. Make My Bed is an outstanding debut release and I'm anxious to see what Straus has in store for us next.
Read more here.


.
boygenius: boygenius EP

Anyone who's a fan of the more melancholy nature of music will undoubtedly agree that Americans Julien Baker, Phoebe Bridgers, and Lucy Dacus make one hell of a team. Their stunning harmonies and thought provoking lyrics make for a perfect excuse to embrace any and all pain you might be feeling, and to start the healing process.

Read more here.


.
Handsome: No Hat No Play

There's little more enticing than music that takes a popular genre such as indie-pop and makes a valiant effort to make it entirely there own. Sydney's Handsome has used her identity as a queer woman to create music that reflects who she is, addressing her personal plights and voiding her opinion on a number of social issues. Her vocals are stronger than you may initially think, and her use of layering highlights a willingness to experiment which has more than paid off here.

Read more here.


.
Katz: Waterfall

Electronic music quite often lacks the emotional pull of acoustically driven music, but Melbourne artist Katz' jazz background has allowed him to use his experience to create a strong connection with his audience. Waterfall is sad, fascinating and ethereal, and is absolutely worth adding to your playlists for 2019.

Read more here.


.
Jess B: Bloom

Kiwi rapper Jess B is one of the few rappers in 2018 that stands out from the crowd, and we should be proud to call her one of our own. Striving for authenticity, she has ensured it holds a place in each track, at the same time cementing herself as a strong feminist and urging you to get up and dance. As a listener, you come out feeling just as powerful, making it the perfect feel good EP.

Read more here.


.
SYML: In My Body

Connecting to music is never as easy as it is when artists allow themselves to be vulnerable and share the most real and raw sides of them. With his simple and concentrated music, SYML (or Brian Fennell) from Seattle has done just that, allowing listeners to easily empathise with each track through not only the lyrics, but the unguarded, often straightforward nature of the music, too.

Read more here.


.
Scalper: Want

2018 seems to have been quite a year for Kiwi musicians, and hip-hop artist Scalper is no exception. His latest release is nothing short of terrifying, with no attempts made at making a single moment of the 14 minute EP comfortable or relaxing for the listeners. With this being the case, it pulls you in, capturing your full attention and leaving you feeling utterly haunted.

Read more here.


.
Ruel: Ready

With the sweetest of vocals and most emotional musical accompaniments, Ready is an incredibly strong contender for this year's greatest. While it pulls from a number of genres, this EP is primarily fuelled by piano, allowing London-born Australian Ruel to show off his talents (and fans to enjoy it) without distraction.
Read more here.

.
Tom Lee-Richards: Out of the Oddness

In an industry where many create their art based on the probability of it charting, it's always refreshing to find musicians who are willing to experiment, and Kiwi-born Tom Lee-Richards has certainly done that with his EP, Out of the Oddness. Each of the seven tracks offers something new and invigorating for listeners to uncover, his natural aptitude for songwriting shining through from start to finish. Read more here.
To read all of Yasmin's EP reviews this past year start here.