Graham Reid | | 1 min read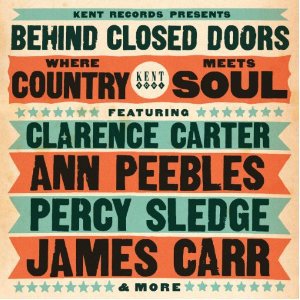 It must be hard for anyone under the age of 30 to understand that at one time countries like South Africa and that great First World economy, the United States, made such an arbitrary division between races. Different schools and bathrooms, drinking fountains and entrances to hotels?
How strange it all seems. If it hadn't been so brutalising, murderous and cruel it could almost be a quaint period in human history.
Of course no sentient person would argue these things have all gone -- the physical symbols may have been removed, the psyche which created them could be more intact than we might want to believe -- but certainly when you calibrate your world around a creative art like music they just seem bizarre aberrations.
In American popular music, for example, black and white artists were always listening to (and often learning from) each other. Great synthesisers of styles like Duke Ellington, Charlie Parker, Elvis Presley, Chuck Berry, Buddy Holly, Ray Charles, the Beatles, the Rolling Stones and so many more seemed all but colourblind in their listening habits, and what they created.
Certainly after Ray Charles recorded his Modern Sounds in Country and Western Music in '62 (a black man singing white country music?) it opened many listeners' ears, although such racial crossover had been happening for decades in some form or other.
The collection Behind Closed Doors; Where Country Meets Soul (Kent/Border) is a natural offshoot of this idea and brings together black artists from down the decades covering George Jones, Bob Wills, Loretta Lynn, Hank Wiliams, Patsy Cline . . .
And of course it makes sense because country music has long been recognised as white Southern soul music.
But what great singers and interpreters are here: Aaron Neville in '93 singing Jones' wonderful Grand Tour; Solomon Burke in '64 on the heartbreaking, saddest song ever He'll Have to Go made famous by Jim Reeves; Percy Sledge with Take Time to Know Her; Tami Lynn telling you her extraordinary hurting truth on Loretta Lynn's song of betrayed virginity on Wings Upon You Horns; the great Al Green in '73 on on a string-suffused version of Hank Williams' I'm So Lonesome I Could Cry; Candi Staton on Patsy Cline's He Called Me Baby . . .
And so much more across 23 songs -- including Arthur Alexander, Bettye Swann, Clarence Carter, Joe Tex (the soul-country classic Skip a Rope which makes different sense in a black singer's hands), Brook Benton . . .
And that last name reminds me I must have been 30 before I clicked Brook Benton was black. As a kid I'd just heard him as another interesting voice on radio alongside Dave (Six Days on the Road) Dudley, Solomon King (Jewish, who knew from a song?) and Roger Miller on my radio . . .
And the great thing about the wireless and music -- unlike political systems -- is that it can be, at its very rare best, colourblind.
Like the sound of this album? Then check out this.