Graham Reid | | 8 min read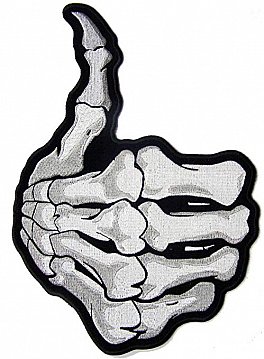 Round the Elsewhere way we used to joke that there's a reason people want to live in the past: It was cheaper back then.
That's no longer true if in your listening habits you allow the past back into your life in box sets and reissues.
Well -- unashamedly – we do, because round here we're always curious to hear not just what was done but – in the case of outtakes and rehearsals – how it was done.
Or sometimes just to hear stuff from that time we never heard back then.
So here are our (Christmas gift?) picks of the reissues of 2019, but always with the understanding that these were just the reissues we wrote about.
We didn't bother with all those Bowie reissues, least of all those before he became interesting and Full'n'Proper David Bowie. Or albums like the Kinks' Arthur Deluxe because . . . well, we weren't that taken with it back then so . . .
And Neil Young?
'Nuff already with him.
So here is an entirely personal selection of reissues and/or expanded editions we found amidst the slew and have thoroughly enjoyed, sometimes all over again . . .
And we wrote about, hence the links.
Enjoy (all over again maybe?)
.
Brian Eno: Apollo, Atmospheres and Soundtracks, Extended Edition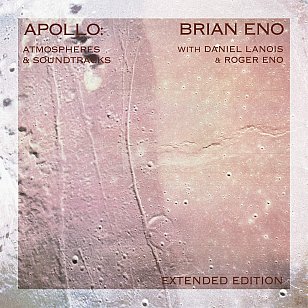 .
The gorgeous original Apollo album set a benchmark in atmospheric ambient music which sounded as vast as the space it aimed to evoke but also warmly intimate.
With the same fellow players – his brother Roger, Daniel Lanois – Eno revisited the idea for an extra album of similarly inspired soundscapes.
Masterful and understated beauty.
You can read what we said about it here.
.
The Beatles: Abbey Road
It is interesting to reflect on how the recent Beatles' 50thanniversary reissues have been received: Sgt Pepper acclaimed for is courage and sonic inventiveness, it being a landmark in pop history; the White Album for its diversity and the amount of material to assimilate; and now Abbey Road, their final studio album, hailed for sounding so polished and quite contemporary as it pointed the way into pastoral pop (Here Comes the Sun), mainstream ballads (Something), languid dream-pop (Sun Kind/Because) and challenging left-field material (Come Together, I Want You).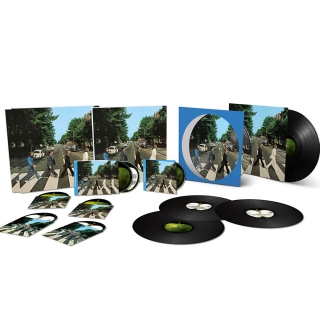 And of course the leaden Maxwell's Silver Hammer and Ringo's Octopus' Garden.
The collage of snippets on the second side still works.
The album -- with remix tweaking – came with an extra disc of outtakes, some of which – Lennon's Come Together and I Want You (She's So Heavy) particularly– are extraordinary.
There is the Very Big Box Set version but for casual listeners the two CD version os perfectly adequate.
After this they walked across the road and into history.
Farewell then . . . until next year's Let It Be reissue with tie-in film by Sir Peter Jackson.
You can read what Elsewhere said about this reissue here, here and here.
.
Various Artists: AK 79 (Flying Nun)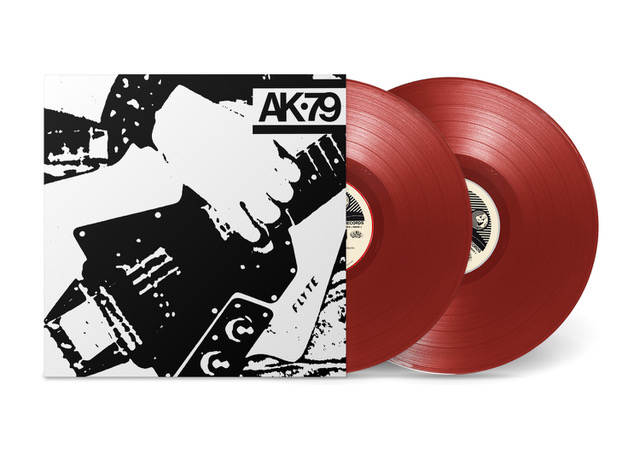 The original AK79 collection was a noisy snapshot of punk-pop and fury pulled together by broadcaster and cheerleader Bryan Staff for his Ripper Records.
It is a much treasured (and often battered) slice of vinyl these days but in '93 via Flying Nun, Simon Grigg, Roger Shepherd and Staff offered an extended CD edition with 13 extra songs from the era which included Suburban Reptiles' Megaton and Saturday Night Stay at Home, the Features' City Scene, Terrorways' Short Haired Rock'n'Roll and Toy Love's original version of Frogs.
And the Features' exceptional Victim.
And now that expanded reissue returns on reissued CD . . . but also double vinyl editions with Kerry Buchanan's excellent fanboy/Rooter-cum-Terrorways liner notes which capture the participant's moment when everything changed and blandness was rejected in favour of often inchoate but exciting action.
An essential New Zealand compilation given timely 40thanniversary reissue.
You can read what we said about it here.
.
Prince: 1999 Super Deluxe Edition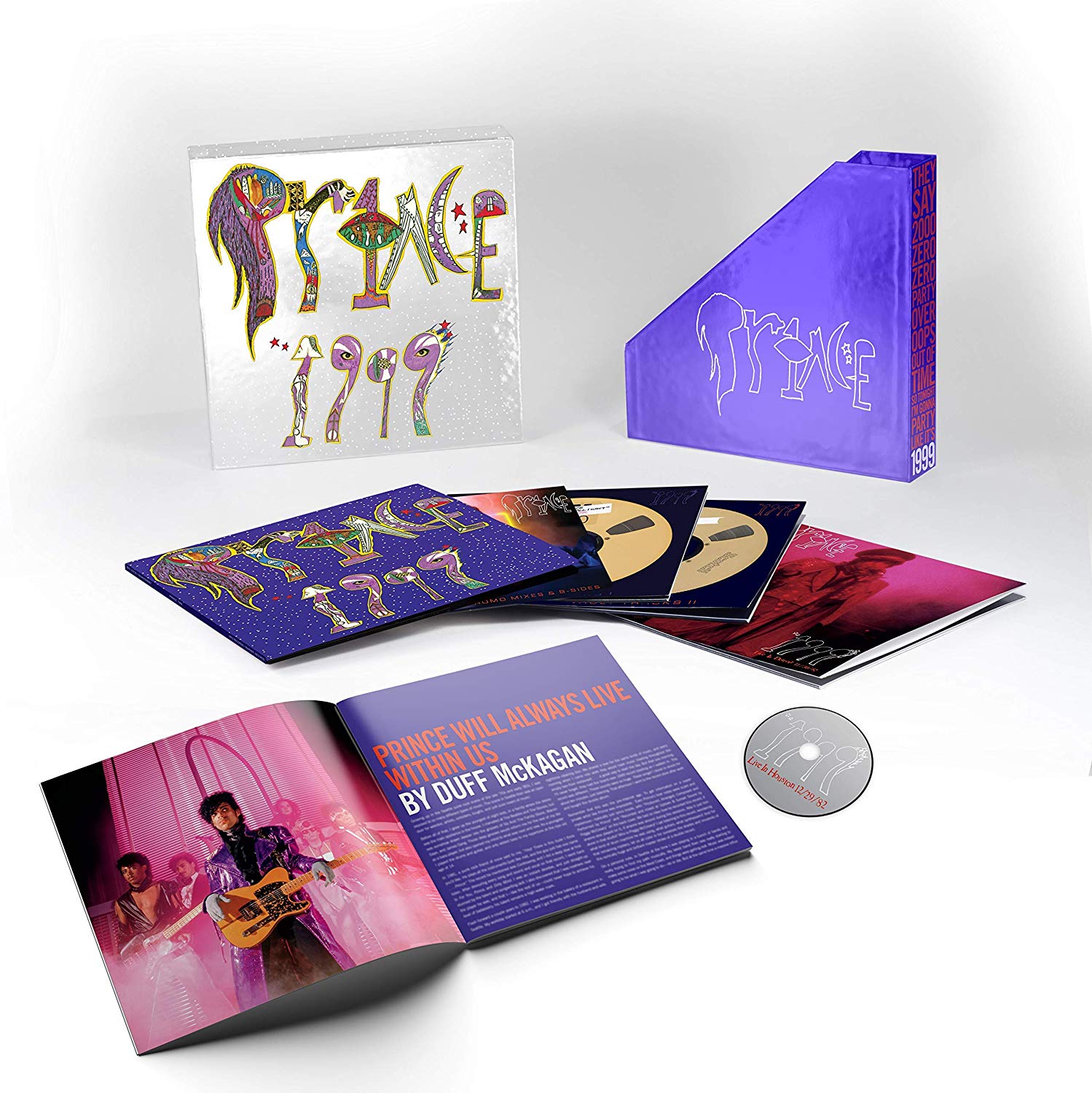 The posthumous Prince reissue series now hits a pace with this five CD + DVD concert film/10 vinyl (+ DVD) thumper which offers the remastered original album, promo mixes and B-side, a vault trawl of material from around the same period and a previously unreleased live concert from Detroit in November '82.
And of course the book of essays, handwritten lyrics and such.
Sex, dance, funk'n'roll, excitement, sexual ecstasy . . .
You can read what we said about it here.
.
The Rolling Stones; Let It Bleed (50th anniversary reissue)
Before Beggar's Banquet the preceding year the Stones had been a band which fired off great singles but after the massive misstep with Satanic Majesties they found their footing (as the Beatles were loosing theirs) and became a serious Album Band with Beggar's, this one, Sticky Fingers and Exile on Main Street.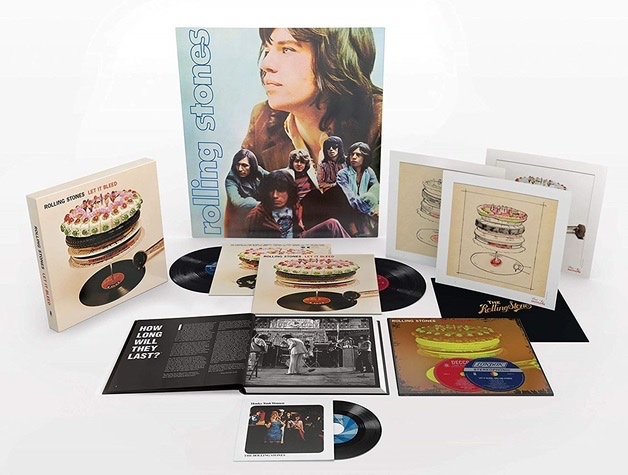 This was a darker and more intense Rolling Stones and at this time founder Brian Jones was sliding deeper into drug incapacity so was largely absent, their were great guests including guitarists Mick Taylor (who would replace Jones), and Ry Cooder, pianists Ian Stewart and Nicky Hopkins, and of course the remarkable vocalist Merry Clayton on the still thrilling Gimme Shelter.
There is blues, country, shadowland rock, Keith Richards solo outing on You Got the Silver and a choir on You Can't Always Get What You Want.
As we noted, Stones reissues have never been generous and this one is much the same, but it is Let It Bleed remastered so . . .
You can read what we said about it here.
.
Straitjacket Fits: Melt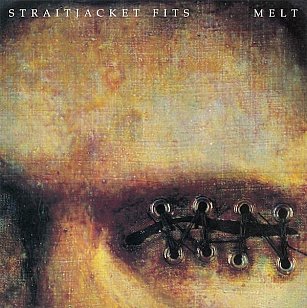 The final flourish of this seminal New Zealand band when singer-songwriter Andrew Brough was in the band providing effortlessly melodic Sixties-framed pop-rock (Down in Splendour) alongside Shayne Carter's more bristling alt.rock and aggression.
As with any Lennon/McCartney analysis the extent of that divide truth isn't quite so simple because Carter fires off some lovely tunes too . . .
But here was the moment when the two would go their separate ways (Carter carrying on with Fits, Brough starting the short-lived Bike) and leave behind a small but rewarding body of work together.
You can read what we said about it here.
.
Bob Dylan: The Rolling Thunder Revue; The 1975 Live Recordings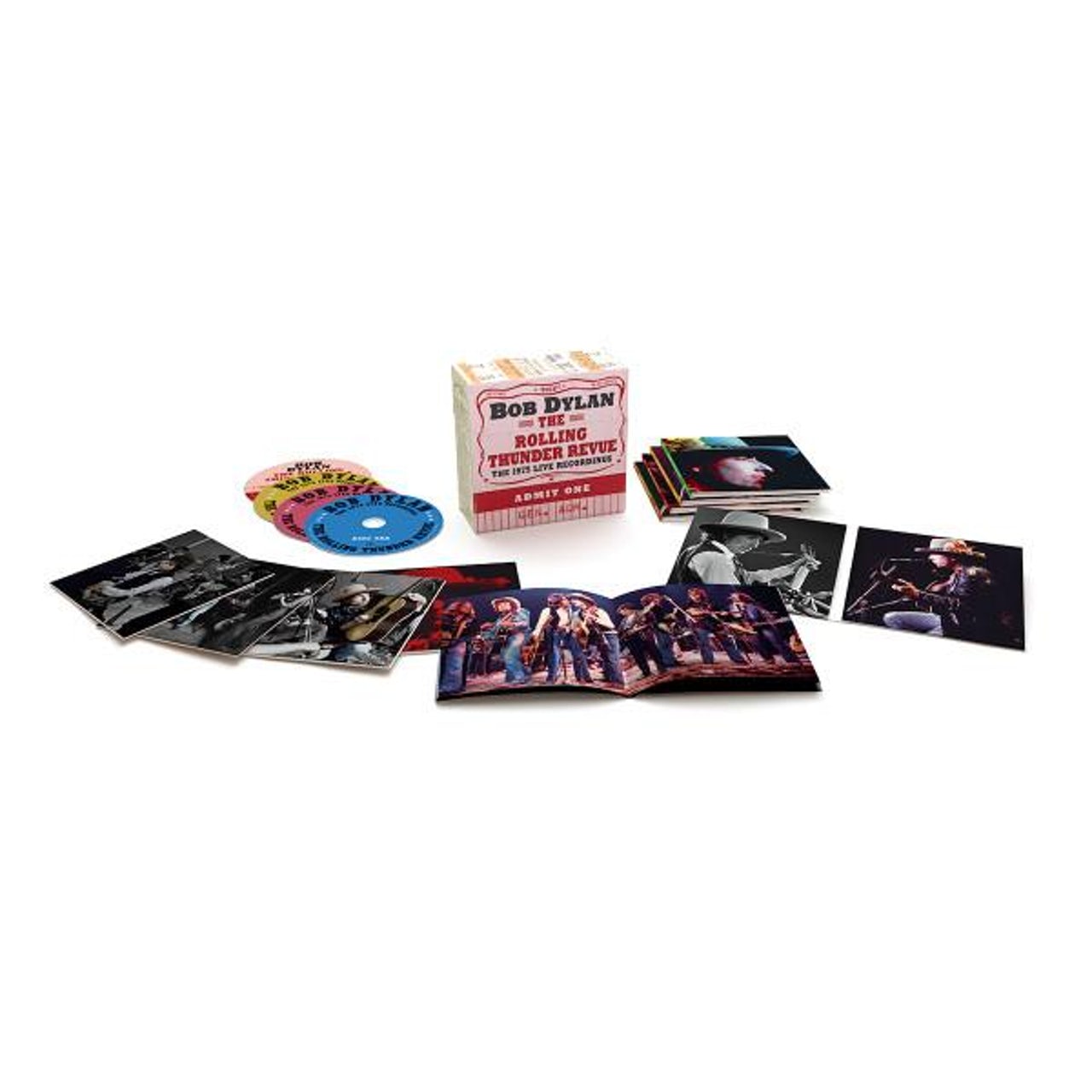 This has been quite a year for Dylan fans, and an expensive one too. This 14 CD collection may be a goldmine of versions, interpretations and often astonishingly powerful performances, but its sheer heft would put many off.
Released at the same time as Martin Scorsese's faux-doco of the bizarre tour on Netflix (where truth and fiction blur), these two parts showed Dylan trying to free himself from the constraints of the standard touring routine as he'd recently done with The Band and finding a new way – through collaborations in carnival atmosphere, role play and masks – of presenting his music.
And he did, for a while. The tour rolled on into '76 but by then things in her personal life – and the personnel around him – had changed again and that was a much less happy affair. Maybe one day those tapes will come to light.
Meantime across these discs of rehearsals and concerts, old and new material bent into new shapes and so much more, we can hear a man at the top of his game yet sometimes howling in desperation and rage.
You can read what we said about it here.
And what we said about the Scorsese film here.
.
Bob Dylan: Travelin' Through, 1967-1968 The Bootleg Series Vol 15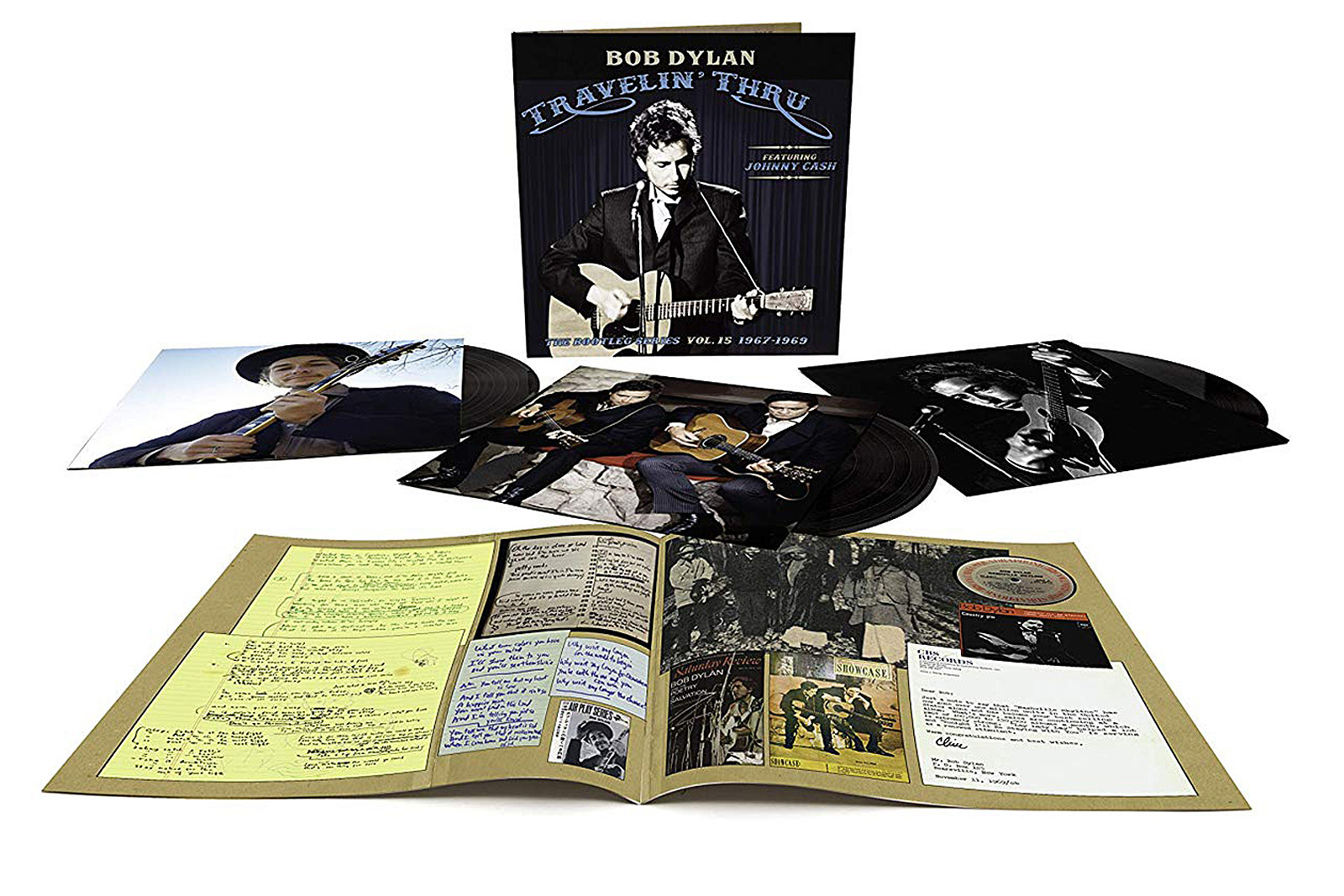 Neil Young's vault clearing is often interesting but only one in a few of the albums could be considered absolutely essential or opening a door into an area you hadn't considered much, if at all.
Dylan however – who released two sets from his archive – is constantly offering real surprises, not the least his rock'n'soul gospel collection last year and this one from a time in the late Sixties when he was enjoying a mutual admiration time with country legend (and Dylan champion) Johnny Cash.
After the productive fast-forward years which ended with Blonde on Blonde Dylan retreated and during that period we are mostly aware of his time with what became The Band.
But this stressless, thoroughly enjoyable collection of mostly unreleased country material spotlights his association with Cash. Good humoured, quite easy listening for a lazy Sunday.
You can read what we said about it here.
.
Herbs: Whats' Be Happen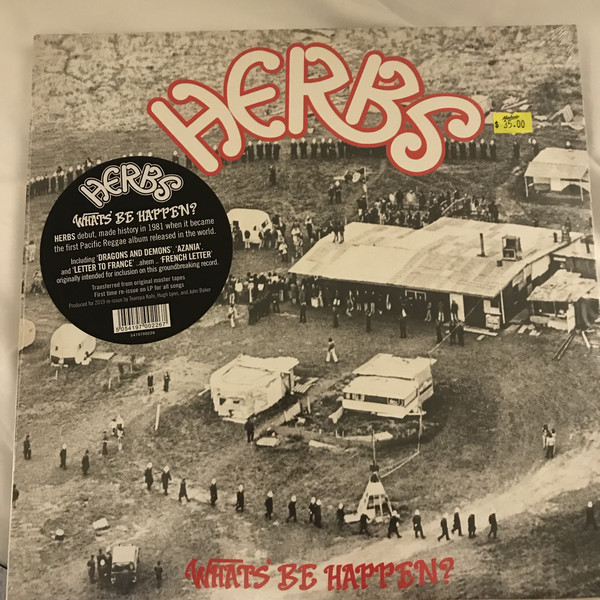 The question we pose to people is not why was this exceptional debut album was so political but why would it not be given all that had happened in the years prior to this pan-Pacific group looking at the fractured society that Aotearoa New Zealand was by 1981.
There had been more than a decade discontent, dissent and protest – the Nga Tamatoa/Young Warrior movement demanding respect for the Treaty of Waitangi among other things, the shameful dawn raids on Pasifika families, the rise of the militant Polynesian Panthers, the '75 hikoi, Maori land occupations at Bastion Point in Auckland and at the Raglan golf course – and as the '81 Springbok tour arrived, this EP (now with their anti-nuke French Letter added) captured the zeitgeist. Righteously angry but also on One Brotherhood a lament for what might have been in this country. And Herbs also took aim at their own cultures (the power of the church in Dragons and Demons, the wage slave culture the title track).
A rare album if for no other reason that it was a pure political statement, and we'd never had one of those in popular music previously. After Herbs it was all on.
You can read what we said about it here.
.
Nathan Haines: Shift Left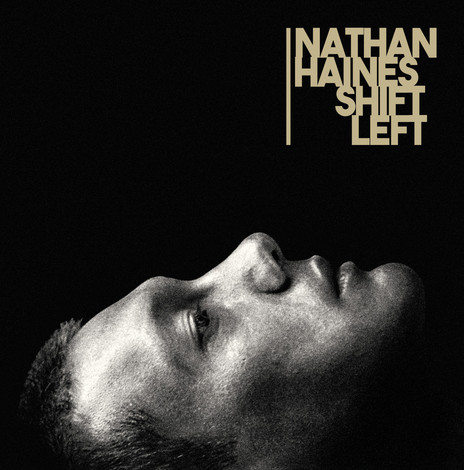 Saxophonist Nathan Haines was a man of his generation: a jazz player who had been schooled in the classics but grew up in the hip-hop generation and so quite naturally brought all that – and a Polynesian vibe – together on Shift Left,
New Zealand's biggest selling jazz album.
Here it got the 20th anniversary treatment (with bonus remixes by P Money and others) and even now this still sounds relevant and thoroughly enjoyable.
You can read what we said about it here.
.
Various Artists: Kankyo Ongaku; Japanese Ambient, Environmental and New Age Music 1980-1990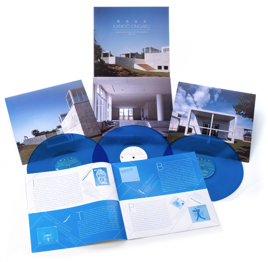 As with the Brian Eno Apollo album, this compilation of Japanese artists is mostly distilled quietness taken at something less than a slow walking pace where notes fall like raindrops and gentle synth sounds lull and reassure . . .
You can read what we said about it here. It isn't all a warm balm – sometimes the space flight/oceanic drift is a little more rapid – but a heart at ease with itself is the overall effect of this triple vinyl which comes beautifully packaged.
You can read what we said about it here.
.
Paul McCartney: Amoeba Gig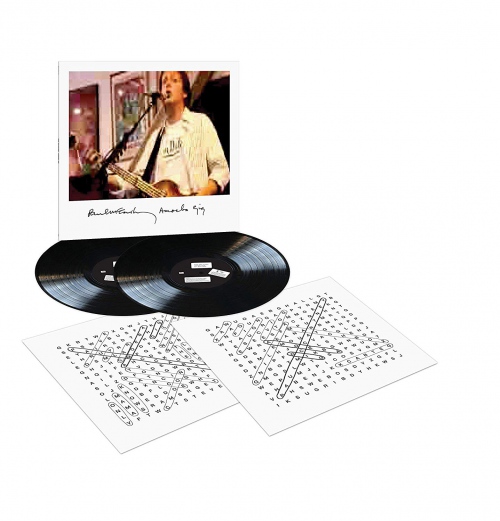 The expanded reissue of albums in the Paul McCartney Archive Collection can often be as disappointingly uneven as the original albums, but the release of the complete set of this vaunted show in 2007 at Amoeba record store in LA was one fans have long awaited.
And here it was across double vinyl where he kicked in with Drive My Car, peppered in 10 other Beatle songs and interesting solo material and added a soundcheck version of Coming Up after the final song I Saw Her Standing There.
It's a terrific rock'n'roll album with Ringo in the audience.
You can read what we said about it here.
.
and now. Tell me about your year livin' in the past ... Cheaper then, huh?