Graham Reid | | 4 min read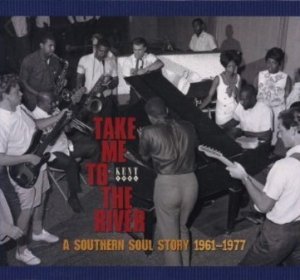 In early 2009 at the Mojo Honours List celebrations, Yoko Ono and Billy Gibbons from ZZ Top flashed peace signs together, White Lies were acclaimed as the breakthrough act of the moment and the very late Phil Lynott of Thin Lizzy was the recipient of the Icon Award.
There was also an award for the best compilation of the previous year.
Among the contenders were Dark Was the Night, a collection of Pakistani movie pop and the soundtrack to the terrible movie Cadillac Records (great music though).
The winner however -- and rightly so -- was the three CD set Take Me to The River; A Southern Soul Story 1961 - 1977 on Ace Records (the British company which more recently presented the Fame Studios story and the fine Charlie Rich collection It Ain't Gonna Be That Way).
There to collect the award were compilers Tony Rounce and Dean Rutland as well as the dapper-looking singer William Bell whose song You Don't Miss Your Water opens the exceptional collection.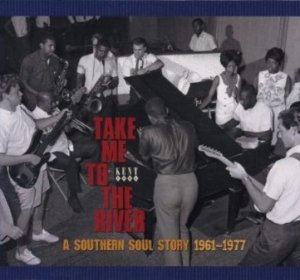 It's fair to say that many of the other artists on the 75-song collection could not have made the trip over from the States because they are either long gone (Arthur Alexander, Wilson Pickett, Eddie Hinton, Charlie Rich, Doris Duke who seems to have simply disappeared) aged and/or ailing (Etta James, Candi Staton), or probably had little idea of what Mojo magazine was, let alone even knew about the praise heaped on their efforts by reviews of the handsome set which came with excellent liner notes on each song and period photos.
There are many familiar names here -- the wicked Pickett (Ninety-Nine and One Half Won't Do), Arthur Alexander, Otis Redding (the lovely These Arms of Mine and an alternate take of Try a Little Tenderness), Al Green, Ann Peebles (Playhouse of course, which Graham Parker covered), Millie Jackson, Percy Sledge (the exceptional When a Man Loves a Woman) . . .
And of course classic songs: Do Right Woman Do Right Man (yep, by Aretha), I Can't Stand Up for Falling Down (Sam and Dave, the song covered by Elvis Costello on Get Happy!), When Something is Wrong with My Baby (Charlie Rich), I'd Rather Go Blind (Etta James), Buying a Book (Joe Tex), Tired of Being Alone (Al Green), We Always Come Back Strong (Sam Dees) and the Al Green title track.
But if they are both necessary inclusions and the essential hooks to get people into this mighty river of soul, then most will be happy to swim out deep because there are gems and joys aplenty in the other 60 or so less familiar songs and names.
Mostly this heartaching soul music -- there's barely a dance track throughout -- but from Alexander's problemmatic three-way of him/best friend and best friend's gal on Go Home Girl to Gater Davis' spare I'll Play the Blues for You three discs later there are spirits broken (Don't Make Me Cry by O.V. Wright, the Masqueraders' farewell letter on Let's Face Facts), songs supported by emerging horn sections and chipping guitars (Let's Do It Over by James McCall) and distilled genius (James Carr's Dark End of the Street, Loretta Lynn's country classic You Ain't Woman Enough to Take My Man given a soul sister treatment by June Edwards).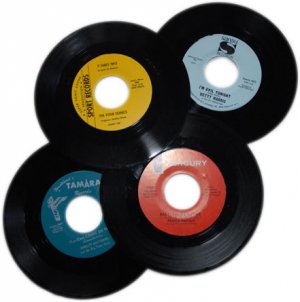 Good women are betrayed or hurt (Dirty Man by Laura Lee, Etta James with the exceptional I'd Rather Go Blind, the desperate passion of Shirley Walton on The One You Can't Have and Doris Duke with The Other Woman).
And so are good men (You Gonna Miss Me by Rueben Bell and the Belltones, You Left the Water Running by Maurice and Mac, Tell Him Tonight by William Bollinger).
But many also keep the faith (the weary Without Love There is Nothing by Oscar Toney Jnr, Uptight Gopd Woman by Spencer Wiggins).
Some weep their heart out to apologise and beg for forgiveness (I Forgot to be Your Lover by William Bell, the raw emotions on If I Can't Run to You I'll Crawl by Barbara and the Browns) or plead with lovers or friends (Don't Take Her She's All I Got by Freddie North, later a country hit for Johnny Paycheck, I'll Be The Other Woman by the Soul Children).
These are human stories of unbridled and sometimes dangerous passions, of rage against a wrong, or the cry of yearning need -- and that makes them timeless. As James Carr sings with the ache of experience, "that's the way love turned out for me". And Bobby Womack is just over it on the slow I'm Through Trying to Prove My Love to You.
There's not much social comment, the notable exception being Stealing in the Name of the Lord by Paul Kelly who points the finger at cheating, parasitical preachers.
As the years roll on the funk quotient comes up -- starting with Johnnie Taylor's Jody Got Your Girl and Gone and Gwen McRae's urban Lead Me On, both from 1970 -- and strings are more prominent.
On the final disc Denise LaSalle deals up the steamy I Feel Like Breaking Up Somebody's Home (covered later by Ann Peebles), Spencer Wiggins won't settle for less on I Can't Be Satisfied, King Floyd takes you onto the slo-funk dancefloor for a marriage proposal in Groove Me and Bobby Newsome's Jody Come Back and Get Your Shoes is bitter urban soul-funk with a desperate edge and .38 in hand.
The fine print is also revealing: writer/producer Dan Penn appears frequently, so does Muscle Shoals, and producers Chips Moman and Willie Mitchell. As with the Fame Studios collection, there are a considerable number of white writers, producers and players associated with this black soul music. Which may explain the title of the second disc, The Rainbow Road.
Many of the tracks echo a successful formula from elsewhere. You can't hear I'll Go Crazy by Don Bryant (not the James Brown song) without picking up a similarity with Sam and Dave's When Something is Wrong with My Baby, and Polly Wally by Tony Borders leans heavily on James Brown's early style.
But mostly these are one-off slices of penetrating, original and story-telling Southern soul which aim for the heart and more often than not score a direct hit.
This a river flooded with talent. You can dive in deep or sip these waters over time, but either way your eyes will be wet quite often.
Like the sound of this? Then check out this and this.
.
These Essential Elsewhere pages deliberately point to albums which you might not have thought of, or have even heard . . .
But they might just open a door into a new kind of music, or an artist you didn't know of.
Or someone you may have thought was just plain boring.
But here is the way into a new/interesting/different music . . .
Jump in.
The deep end won't be out of your depth . . .