Graham Reid | | 4 min read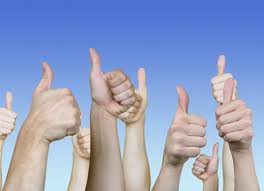 And the people have spoken. In addition to my own Best of Elsewhere 2010 list below, this year readers got to have their say -- and pleasingly many picked albums which I simply didn't get. Sorry, the National still don't do it for me . . . but came through with a lot of fans.

No matter: it's all down to taste, the mood of the moment and such.

So here follows the main albums singled out by readers which didn't make my list (many others did, we think alike, sort of . . .).
I've chosen representative comments where more than one person picked an album, but I haven't included here (or in my list) any reissues, or those which were released in the previous year which somehow slipped into people's 2010. But I've added the comments which people provided where relevant.

And at the end I've also included what people thought were the worst or most disappointing albums (jeez Duffy takes some beating, but there were others), and a few which never made it to Elsewhere but sound like they deserve attention.

So here goes . . . the intralinks are to Elsewhere reviews of the album. Thanks for taking the time folks, and for spreading the word wider.

Gil Scott Heron; I'm New Here: The second unlikely comeback [after Roky Erickson].
Urban, innovative, and melancholy.

Feels like eavesdropping in his dingy New York room while he muses on his life and the world he suspects has forgotten him.

Until this album.

Best played late at night, glass in hand. -- Jeremy
Robert Plant; Band of Joy: Any album that puts that amazing voice onto two Low covers and some classic Southern sounds gets my vote in this, or any, year. -- Julie
Hot Chip; One Life Stand: So Graham was a little harsh on this album ("hardly groundbreaking on any level") but if there's one Eighties/synthpop throwback band that has consistently produced the goods over the past five years it's Hot Chip. One Life Stand isn't the band's best but it sure whips the hell out of all of the other imitators attempting to fly the same flag. Lightweight, bouncy, good clean fun. What's not to like? -- Michael

The National; High Violet: The National go for the indie epic jugular on "High Violet" at the expense of some of the subtlety and drama that made their previous efforts so good. Still a pretty good effort though. -- Chris
Antlers; Hospice: That great melody that's in my head… it's the same one all the way through the album isn't it? Is it? Better listen to it again (and again) to work it out… hey I didn't hear that cool bit last time . . . -- Jeremy
Brian Eno; A Small Craft on a Milk Sea: The old boffin gets self-referencing retro and delivers a kind of Music for Airports for the 21st century when airports are much less comfotable places. But also quite comfy at times. -- Sue
The Broken Heartbreakers; Wintersun: They just keep getting better and this is some of the best and most uplifting local music of the year, no doubt. -- MelodyG
Buddy Guy; Living Proof: Yes it fades a little at the end but the first two thirds of this shove it straight into the contender's list. The dude rocks. -- Mike
Eli Paperboy Reed; Come and Get It: Most white soul singers sound too far removed from the source but this guy locks straight into the church and street and delivers pure soul that isn't "blue-eyed" or fake. Sings like a believer. -- Sharon

Laurie Anderson; Homeland: Something of a comeback album for Laurie Anderson and once again we find her ruminating on the current state of all things US-of-A with requisite portions of genuine insight, wry humour, and wider nonchalance. Somehow she makes even the most minuscule observation seem relevant and prophetic. Laurie is a Goddess in my house, and even if this doesn't quite make me "trip" in the manner of Big Science, who knew those all of those violins still had so much to say? Key track: Thinking of You -- Michael
Elvis Costello; National Ransom: Graham's right that it's a bit of a tough call but when should we be afraid of a challenge, especially from Mr Costello? This is one to take time with. -- Dave
Juliagrace; Beautiful Survivor: You got this one exactly right. Much overlooked and beautul singer. -- Sarah
Phosphorescent; Here's To Taking It Easy: My 'feel good' album of the year, this one is destined to be one of the album's that soundtracks summer for me. -- Chris

THOSE THAT DIDN'T MAKE ELSEWHERE, BUT SHOULD HAVE?

Deer Tick; The Black Dirt Sessions: Dark twisted Americana – "Twenty Miles" and "Mange" must be up there as contenders for two of my favourite songs of the year.
Titus Andronicus; The Monitor: Potentially one of the most ambitious album'' of the year from a band Allmusic described as a "chugging Celtic punk arena powerhouse" – think the Pogues meets the Replacements at a tutorial about the American Civil War hosted by Coner Oberst and your getting close.... 10/10 for effort!

LCD Soundsystem: This Is Happening

Spoon: Transference

Underworld; Barking: A serious return to form and surprisingly New Order-esque.
Panda Dub; Black Bamboo: French digital dub for those "special" occasions.
The Roots; How I Got Over: Hip-hop without all the BS.
Broken Bells; Broken Bells: See Lennon & McCartney. Pure pop and a real grower.
The Radio Dept; Clinging To A Scheme: Swedish shoegaze without the wall of feedback.
WORST OR MOST DISAPPOINTING ALBUMS OF 2010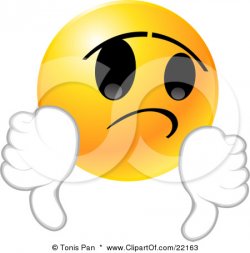 Eru Dangerspiel; Great News for Modern Man: On the basis of the indulgent nonsense they churned out at the Town Hall. Honestly, 2 drummers, a percussionist, a bongo player, but they start a song with a pre-recorded drum loop? These people need to be stopped.

The Drive-By Truckers; The Big To-Do: Proof that Drive-By Truckers miss Jason Isbell more than they would care to admit (Although signs are good that next year's "Go-Go Boots will be a return to form).
The Gaslight Anthem; American Slang: Tried too hard, or didn't try enough, not sure which, but this lacked the boundless enthusiasm of 'The '59 Sound'