Graham Reid | | 7 min read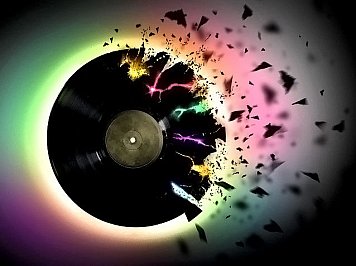 Picking bad albums is child's play, acclaiming classics even easier still because mostly the work has been done for you by generations of critics, fans and the foolhardy.
And acclaiming some obscurity as a lost classic is a breeze because chances are most people haven't heard it so aren't in a position to agree or disagree.
However picking over-rated albums is much more difficult because by virtue of them being "rated" in the first place they have accrued considerable credibility.
But frankly, pulling some of them out for a critical listen can often leave you a bit cold . . . but you don't want to say so, or fly in the face of received opinion, do you?
So here goes . . . and this time it's personal
Supertramp: Breakfast in America (1979)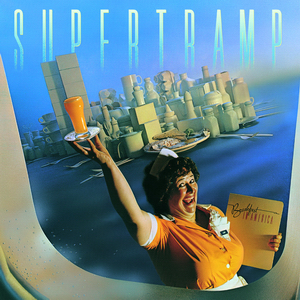 Given I dislike Supertramp intensely I'm surprised how many albums I have by them. Two, this and a double live of their irritating hits inflicted on a French audience.
And that's two too many.
Breakfast in America is a risk-free, polished smooth prog-pop album where no hook is allowed to be anything more than annoying, the lyrics are awful (The Logical Song, seriously?), the playing scrupulously anodyne and those voices . . .
I just can't abide those two vocalists with their weedy, high "goodbye stranger" nonsense.
Terrible album which borrows from the Bee Gees, Beatles, Roxy Music and others (to much lesser effect) and so I'm just going to say the 20 million or however many people who bought it are wrong.
And so was the Grammy committee which gave this thing two awards.
Fourth greatest album of all time critic Joel Whitburn?
That's what you said in 1987.
You need to get out more, man.
Horrible record but their biggest seller. Does that mean their others were possibly . . . worse?
Consider your verdict at Spotify here
.
The Kinks: The Village Green Preservation Society (1968)
Okay we get the appeal, especially for British music fans of pensionable age.
It is about Ray Davies' sense of nostalgia for an England he saw was passing in the Sixties haste to embrace the new and colourful.
Ray liked cricket on the green, the corner shop, tea in china cups and so on.
And that's fine.
That is what made him the great observer of English life as an outsider. And this arguably the quintessential British album which became so acclaimed by British critics (mostly after the fact, it sold little at the time and critical opinion was divided) and of course by the likes of Damon Alban of Blur when he repositioned the band into that Britpop which celebrated all this Union Jacked up.
(Think of Blur's Boy and Girls as you listen to People Take Pictures of Each Other here)
Village Green is a nice enough album but musically it broadcasts on a very narrow frequency (Davies' vocal limitations rarely more manifest) and as a collection of nominally pop songs it conspicuously lacks any gripping hits.
Can anyone, without looking, name the singles?
(Starstruck which nether charted nor was particular interesting and like most of the songs seemed to go nowhere.)
As a concept album about English life soaked in sepia tones of nostalgia and, as often was his default position, a kind of whimsical music hall-cum-pop style (think the singalong aspects of Dedicated Follower, Dead End Street etc), Village Green is fine.
But a great classic?
Not to these ears when its predecessor Something Else was so superior. The songs were stronger (Waterloo Sunset) and the social observation just as if not more so, insightful (David Watts, Two Sisters, Situations Vacant, brother Dave's Dylanesque Death of a Clown).
You can consider your verdict on Spotify here
.
Blind Faith: Blind Faith (1969)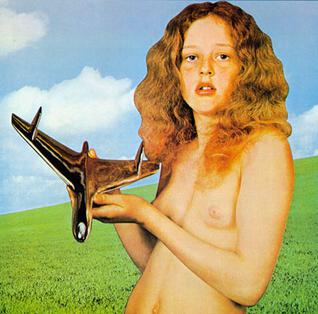 Oh, the implosion of talent and fame here: the great white-soul voice of Steve Winwood post-Traffic, Eric Clapton and Ginger Baker on the run from Cream, Ric Grech of Family . . .
How wonderful?
No, how patchy.
Expectation was far too high – their debut concert was at Hyde Park before 100,000 – and the label "supergroup" too easy to append.
This sole studio album by the band – notorious for its original cover – was elevated by Winwood's vocals on the overlong Had to Cry Today and the lovely, dialed back Can't Find My Way Home, and Clapton's Presence of the Lord explodes with a brief Jimi-like solo.
Their slightly-psyche version of Buddy Holly's Well All Right is passable (rock stars approaching 40 were defaulting to such formative material) but few people would rate Baker's 15 minute Do What You Like which is little more than excuse for a funky jam which is rescued by Winwood who sounds more committed than the inane lyrics allow. That said, it does sound ripe for a groove-riding remix which would trim out the meandering middle section . . . with a drum solo.
The jury at the time was divided on this one, but those who acclaimed it seemed more impressed by who it was (Clapton more focused than in Cream was the verdict) rather than what it was.
What it was, was a fair-to-middling album from musicians who were in personal and musical limbo.
It sounded like that then . . . and even more so now.
Consider your verdict at Spotify here
.
Santana: Supernatural (1999)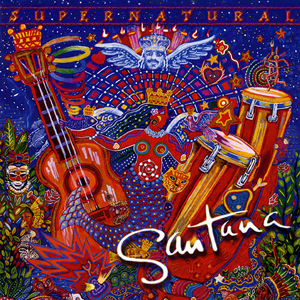 Look, we get it. Clive Davis creates and curates the album which places Carlos Santana's guitar alongside a bunch of contemporary stars (Lauryn Hill, Eagle Eye Cherry, Dave Matthews etc) in order to resurrect Carlos' career.
And of course all of Clive's people are going to market and hype the shit out of this, as if their jobs depended on it.
But surely 30 million buyers can't be wrong?
I'd suggest, yep.
Supernatural offers an unsurprising series of songs which play to every Santana trope of Latin percussion, almost mathematically placed guitar solos, the obligatory acoustic-framed instrumental interludes . . .
The tracks you remember are Put Your Lights On featuring Everlast (where Carlos goes a bit metal) and Smooth with Rob Thomas from Matchbox 20 (which in truth sounds like half a dozen previous Santana songs).
But the overbusy Do You Like the Way (Hill, CeeLo Green) is almost unlistenable and fully half – at least – of these songs go by leaving little aftertaste.
The long awaited Clapton'n'Carlos face-off – The Calling here clocking in past seven minutes – has so much throat clearing you could probably go to the bar and the bathroom before it finally gets some traction beyond respectful scene setting after the three minute mark.
Really, did Supernatural deserve nine Grammys?
Of course.
But only if they were given for marketing and promotion.
Consider your verdict at Spotify here
.
Yes: Tales From Topographic Oceans (1973)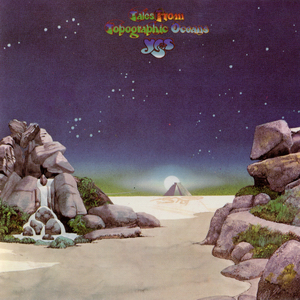 True story, when this album came out I totally fell for the critical acclaim and how this was an album to equal classical music in its musical breadth and depth, and intellectual insight.
How could it not be?
It was a double album with each massive piece taking up a whole side (length = quality and philosophical message) and it was based on the writing of Paramhansa Yogananda's then popular Autobiography of a Yogi which I had devoured as I explored Hinduism and esoteric philosophies.
I was hooked simply by the sheer scale of the project by Yes, a band I'd never really listened to previously. And frankly I thought – in a somewhat stoned state admittedly – that this was Really Something.
I think Time magazine had an article which confirmed that opinion.
(Might have a heading like Rock Goes to College)
Anyway I lent it to my neighbour who listened to Beethoven, Brahms, Wagner et al as a matter of course. I told him confidently that this would change his opinion of rock music.
When he returned it a few days later he said he'd listened to it through a few times and . . . he burst out laughing.
Of course, he was right.
I sat down again with much more skepticism than before, realised that there was damn-all serious Yogananda here, that it was pretentiously overblown (lyrically and musically), it was just a series of musical passages shoe-horned together, and that I disliked whatsisname's voice more than any I'd heard (until those Supertramp twerps arrived).
It was the triumph of excess over ideas, of musical ability over any notion of what to do with it.
I do still like the Roger Dean cover . . . but I guess that's not the point, really.
Is it?
The full unrestrained glory of all that is Tales From Topographic Oceans is here on Spotify. Set aside a couple of hours. But please don't do it on my account. Been there, endured that.
Feel free to add your own overrated albums: any Queen album not entitled Greatest Hits, any Madonna album which isn't Ray of Light . . .?
Elsewhere has a number of columns along these lines, click the title for the following
10 Solo Albums by Group Members
Five Odd Albums No One Should Own (but I do)
Five French Albums I'm Surprised I Own
10 Shameful Records I'm Embarrassed to Own
10 Odd Unplayed Albums in My Collection
Another 10 Odd Unplayed Albums in My Collection
10 Unusual 10 Inch Records I'm Surprised I Own
10 More Shameful Record Covers I'm Proud to Own
And Another 10 More Shameful Record Covers I'm Proud to Own
10 Rare Free Jazz Albums I'm Proud to Own
10 Somewhat Rare Reggae Albums I'm Proud to Own
and there is probably much more . . .