Graham Reid | | 6 min read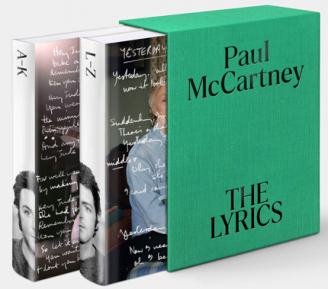 When it came to promoting his albums, Paul McCartney – after a bad start – became more canny.
The grave misstep came when he wrote his own Q&A to go out with his solo debut McCartney in 1970. By saying he couldn't foresee a time when he'd write with Lennon and had no plans to work with the Beatles again, he was immediately cast as the one who walked away.
That all three others had, at one time or another, also quit only be drawn back into the fold became of little consequence: McCartney was the one who left.
Although, as Lennon put it at the time, it was like one guy standing alone on a stage yelling, 'That's it, I'm quitting".
As time went on however McCartney became much more circumspect, doing interviews which he would ration carefully (notably exclusives with Mojo and Q magazine) in which he would be jocular and hand out some often familiar Beatle anecdotes again, or – as he did for a while – hint that the great lost Beatle track Carnival of Light might come out soon.
In 2007 he had a new album Memory Almost Full ready for release but he knew he was of little interest to a new generation or radio programmers. He was 65, had done 21 studio albums plus a few live ones, compilations and so on -- as well as the Beatles and Wings catalogues . . . but few could probably name his previous album.
People had stopped listening because there was just so much McCartney music already in the world.
He was also free of his EMI contract and could sign with any record label in the world.
He chose . . . Starbucks?
An unusual but very canny move: the Starbucks/Hear Music deal meant his album was played in every Starbucks all over the world on the day of its release. That is 10,000 outlets in 29 countries.
An estimated six million people heard it.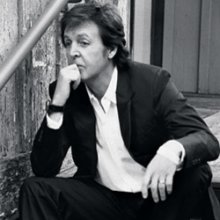 It immediately sold 500,000 copies.
This is him looking happy about that!
It was a smart move, and he was full of them.
On the release of his Egypt Station he suggested it was a kind of concept album and that drew attention to it (it was about as much a concept album as Sgt Pepper) and his 2020 lockdown album was billed as McCartney III to link it to his solo I and II releases (1970 and 1980).
It was very quickly followed by the McCartney III Imagined album where the songs were remixed by the likes of Beck, St Vincent, Khruangbin, Phoebe Bridgers, Anderson.Paak and other hip names.
Doesn't hurt to work with Dave Grohl, Kanye and Rihanna either if you want to keep your profile high.
And we could be cynical and note that at exactly the time of the Let It Be reissue, the Get Back book of studio transcripts and Peter Jackson's three-part, six hour Get Back film for Disney + , that McCartney now drops on us two lavish hardback volumes of his lyrics full of drawings, handwritten lyrics, letters, previously unseen photos and the stories behind 154 alphabetically-arranged lyrics of his Beatles, Wings and solo album songs, as told to editor Paul Muldoon.

There's even a previously unknown Beatle song Tell Me Who He Is, written in the late Fifties/early Sixties of which he says, "I would have sat down with the idea of a girl having been unfaithful, or the suggestion she's being unfaithful. It's terrifically fertile ground".
The lyrics are brief: "Tell me who he is, tell me that you're mine not his, he says he loves you more than I do, tell me who he is. Tell him where to go, tell him I love you so. He couldn't love you more than I do, tell me who he is."
Okay, not every song is an Eleanor Rigby or even a Please Please Me.
Housed in a handsome box, the heavyweight two-volume Paul McCartney, The Lyrics – subtitled "1956 to the Present" – is an insight into his thinking about songs, perspectives to take, creating narrative, disguising autobiography, surrealism, word associations and so on.
In his interesting introduction – more revealing than recent interviews – McCartney talk about growing up, how his mum and dad (and his mum's death) influenced him in terms of behaviour, and the working class origins which shaped him within the wider family.
And when he gets to speaking about a song he roams freely between the song and lyrics, the period, the influences and ideas which drove it. The result is that you will probably go back to Confidante on Egypt Station, for example, with a new appreciation.
He is candid (although the story is widely known to those who've done a bit of reading) in saying that when he handed Come And Get It to Badfinger – which he demoed playing all the parts himself, and got mixed, in 20 minutes – he insisted they play exactly as it was: "I understood that they wouldn't want to slavishly copy something I'd done and I understood they'd want to bring their own thing to it, but I was afraid that giving them that freedom would cock it up."
McCartney has always been in control of his art.
All the way through he references influences from his childhood and youth: radio songs, shows and presenters; Bootsy and Snudge on the telly (there's one for a select few to remember); his teacher Alan Durband at school who encouraged his love of reading; Shakespeare and Dickens; discovering Cage, Berio and the classical avant-garde; and of course John, Ringo and George. Notably Lennon.
Small things arrive in these pages: in 2016 when attending the Beatles tour film Eight Days a Week he wore the same velvet-trimmed tuxedo jacket he had on at the premiere of A Hard Day's Night 52 years previous, "perhaps thanks to having been a vegetarian for about forty years at that point".
Of course Linda and the family are constant presences in the solo years.
So while a book of his song lyrics would seem a somewhat threadbare idea – despite him having written some of the most memorable lyrics (many with Lennon) in the past 60 years -- these volumes are about so much more.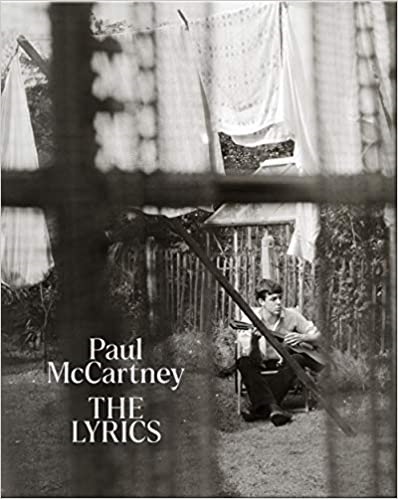 Movies he was influenced by, competition with their peers,, the freedom when he realised lyrics didn't actually have to make sense just create a memorable image or effect, Mary Hopkins, Bob Dylan, Jane Asher, Peter and Gordon, the Queen, his painting, selling songs and copyright, Alfred Jarry . . .
The fact that these lyrics are arranged alphabetically rather than chronologically works well because it allows for the shifts in time and him having to think beyond the cliches or well-worn anecdotes (although there are a few, unavoidable when his story is so well known).
At times he glosses over the sometimes post-Beatles fraught relationship with Lennon but in other conversations he is snippy. He frequently mentions how he and Lennon, when writing together, would always finish a song in a sitting . . . although in one instance to make the point of not walking away after just a couple of lines he cites, "let me take you down, because I'm going to . . .". Perhaps not the best example to choose.
His wife Nancy gets some lovely mentions.
Heather Mills is entirely absent.
Elvis Costello with whom he collaborated gets a passing mention, but it's not about their collaborations.
Right at the start of his Foreword he says he has been asked many time to write an autobiography, but he'd never had the time nor the notebooks/diaries to act as the architecture for memory.
But he did have these songs which, in their own way, serve a similar purpose.
So here is Paul McCartney revealing not just his thoughts about the songs and their genesis, but his life, albeit still slightly guarded.
But less guarded and more informative than you might expect, especially if you think you've heard it all in the closed-off interviews down the years or the somewhat empty Conversations with Paul McCartney by Paul Du Noyer of 2015.
Hefty and expensive, sure. But perhaps the last word on Paul McCartney, by Paul McCartney.
Just a final note: the conversations for these volumes began in 2015 so maybe it is just coincidence that this has arrived at time of Let It Be/Get Back and when the Beatles having a high profile once again.
We'll give him the coincidence.
But lucky that, isn't it?
.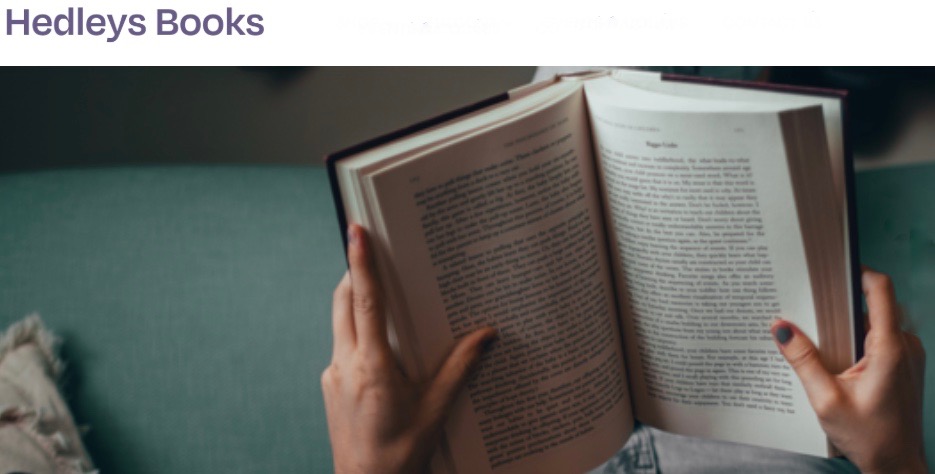 Paul McCartney, The Lyrics is available for delivery from Hedleys Books, Masterton. $155 post free within New Zealand.
Hedleys also has the Get Back book of studio transcripts and an extensive catalogue of limited edition Genesis publications (solo Beatles, Bob Marley, Jimmy Page, Ravi Shankar, Jim Morrison, the Who etc) and collectable prints.