Graham Reid | | 3 min read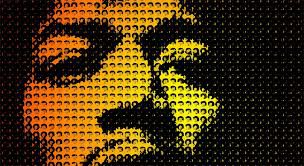 In a recent conversation about the "new" Hendrix album People, Hell and Angels with Eddie Kramer (see here) -- Jimi's longtime engineer and behind a number of posthumous Hendrix releases since the guitarist's death more than 40 years ago – I asked the obvious: What next?
Kramer said People, Hell and Angels – which followed South Saturn Delta and Valleys of Neptune in the recent well marketed release series through Sony – would be the last of the studio recordings from the vast vaults of recordings Hendrix left behind.
It was going to be live albums from now on, he said.
I laughed and said on my shelves I already had a swag of live albums. Without even thinking I have him at Woodstock, the BBC, Isle of Wight, Monterey, Winterland . . . And there was the four CD live collection Stages.
Ah, said Kramer, but what he was working on was previously unreleased and maybe even unheard live Hendrix . . . for which they also had film footage, he added tantalisingly.
Sigh. More Jimi to buy.
I pity those coming to the vast Hendrix catalogue wondering where to start. He has sure been prolific since he died in 1970. By my count there have been a couple of dozen official albums, not to be mention scores of bootlegs.
So here's the shorthand on getting a decent Hendrix collection together. The essential albums and then a couple of others if you want to get hardcore. Cheaters will just go to a hits collection, but we don't talk to those kinds of people.
MUST-HAVE HENDRIX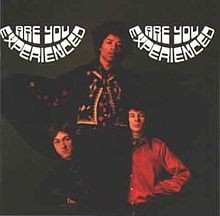 Are You Experienced (1967): The stunning debut album with the Experience (bassist Noel Redding, drummer Mitch Mitchell) in which he staked out the territory of what was to come from blazing pop-rock (Foxy Lady, Manic Depression) through blues (Red House), a gorgeous ballad (May This Be Love) and the extraordinary soundscape Third Stone From the Sun.
Electric Ladyland (1968): The double album which nailed down blistering rock (his definitive version of Dylan's All Along the Watchtower, Crosstown Traffic) alongside expansive studio experiments (the side-long Rainy Day/1983/Moon Turn the Tides) which suggested directions in which he might move. And two very different versions of Voodoo Child. For more on this album see here.

First Rays of the New Rising Sun (1997): The first of the Kramer-helmed posthumous albums The Cry of Love six months after Hendrix's death attempted some construction of the album he was working on, possibly to be titled First Rays of the New Rising Sun. But this later expanded and remastered version might be closer to the conception. Some prefer the 95 construction by producer Alan Douglas released as Voodoo Soup. We'll never know which, if any, Hendrix might have approved of.

Live at the Fillmore East (1999): Picks up all of the Band of Gypsys live album of 1970 plus the rest of their set. Hendrix with a new band of drummer Buddy Miles and bassist Billy Cox, and pulling in soul power alongside the incendiary and angry Machine Gun.

Valleys of Neptune (2010): Classy Kramer reconstruction/remastering of previously unreleased studio recordings by the Experience in their final days, proving that despite what some people might say, Mitchell and Redding were superb support for his genius. In a cool cover from a photo by Linda McCartney too. For more on this album see here.

BIG BOXES FOR YOUR BUCKS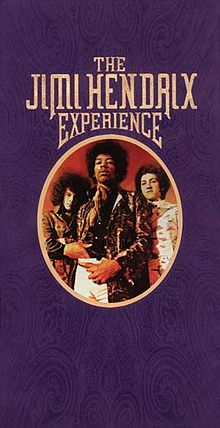 The Jimi Hendrix Experience (2000): Four CDs of alternative versions, live material from various sources and rarities. In a long box with a purple velvet cover.
Feel the quality, feel the width, feel the cover.
For more on this set see here.
West Coast Seattle Boy (2010): Beautifully packaged four CD set which starts with Hendrix playing with the Isley Brothers in his pre-Experience days (and cutting it up) and offers previously unreleased material or unheard alternative takes.
A career overview from obscurity through fame to pain and retreat into the studio, his natural home.
For more on this set see here.

And by the time you've finished all of the above you'll be so well versed in Hendrix you'll win every pub quiz when the topic comes up.
You'll also have immersed yourself in genius.